Our Lancaster PA web design clients like one thing the most about their new websites or redesigns — they move visitors to become customers. We're a leader in Lancaster web design because we know what it takes to draw more visitor traffic to websites and then help those businesses grow. And because WebFX is located in Harrisburg, we're close enough to be a Lancaster web designer on our own, and we can meet with you in person to discuss the specifics on what you want for your brand.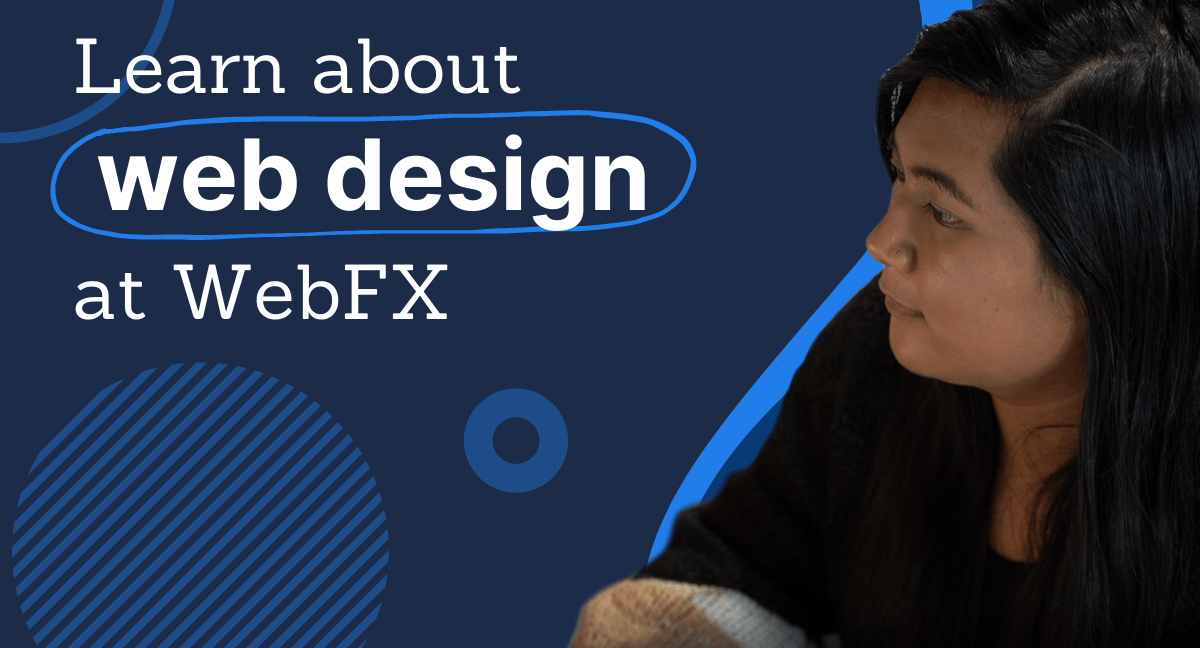 When you think about your website design, Lancaster, PA should not be your only consideration. With the Internet, you have the power to reach beyond your local area, beyond central Pennsylvania, even beyond the rest of the United States if you want! Your website design should reflect your world-class brand. And with WebFX, you can get a world-class website that delivers phenomenal ROI and converts more of your visitors into paying customers and brand loyalists.
If you'd like to speak directly with a specialist, you can reach us at 888-601-5359.
Time To Level Up Your Sales
Our long list of services help you make waves in your industry and increase metrics that matter most - like sales.

Break free from outdated web design trends
If you want to stand out, your website should look modern and follow current design trends — not old ones. Let's go over a few current design trends that your website should follow.
check out our website design services
One trend commonly overlooked is the use of white space.
White space provides breathing room for your site's content. It gives the visitor a welcoming experience, and doesn't overwhelm them with massive amounts of text or graphics. And, surprisingly, it's a factor that many overlook in web design in Lancaster, PA. Your website should have enough breathing room so that users don't feel trapped on the page. WebFX can help add or create white space wherever you may need.
Another seldom-employed tactic is large photographs or illustrations as background images. By using a beautiful photo or captivating illustration as a website's background, the size of the monitor's landscape is fully utilized. This under-used website design style can lead to breathtaking websites, ones that vastly outsell the local competition.
We'll also ensure that any images on your website are optimized so that they load quickly and don't decrease your page speed.
With advancements in technology, videos have become one of the most popular ways to present your information and engage your visitor. Design companies aren't always educated on the power of video, or they don't have the tools needed to produce them. But we know that video is powerful, and it should be front and center on your website. After all, seeing is truly believing!
check out our video production services
By establishing new website design trends and following the industry standards, WebFX allows businesses in the Lancaster and Central PA area to create an online presence that propels their company into the world market. We offer both new site design and redesign packages that can be fully customized to meet your individual needs, preferences, and desires. And we know how to capitalize on website design in Lancaster, PA to help your business stand out against the local competition and beyond.
We don't just want to tell you about the beautiful work we do.
WE WANT TO SHOW YOU
We've built over
Websites in industries like yours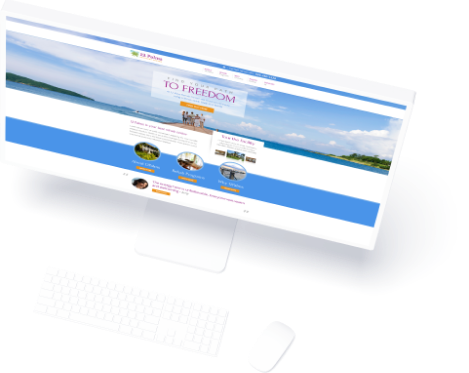 View our past work
We offer more than just web design for Lancaster companies
Our clients enjoy success with their website because we take the time to research. This research is then used to create a web design that transforms the most number of visitors as possible into customers.
Our web designs are based specifically on what works for your target audience while showcasing your brand. And unlike other Lancaster web design firms and national web design companies, we offer top-notch web design and development, Internet marketing programs, and stellar customer service.
WebFX is a "one-stop shop" for Internet marketing in Central Pennsylvania. We offer everything from local SEO and PPC management to copywriting, content marketing, development, and even mobile applications and development. Our expert Internet marketers can provide you with just one or two services or projects, or act as a full-service marketing company for you. That's the WebFX advantage — we offer everything under one roof.
Our goal is to create a partnership with our Lancaster clients. As their businesses evolve and needs change, we are here to expand the reach of their websites and provide everything they need to attract the most amount of customers online. And since we're located in nearby Harrisburg, we're always available for in-person meetings, events, or phone calls on your schedule.
WebFX's wide range of services create, support, and effectively market your online presence, placing us on the cutting edge of web design in Lancaster, PA. That's what sets us apart from the rest. And that's what will set your website apart from the rest, too.