What is a marketing agency? Your secret to getting more marketing done in less time. Marketing agencies help businesses reach, nurture, and convert users through marketing strategies like print advertising, search engine optimization (SEO), and social media marketing.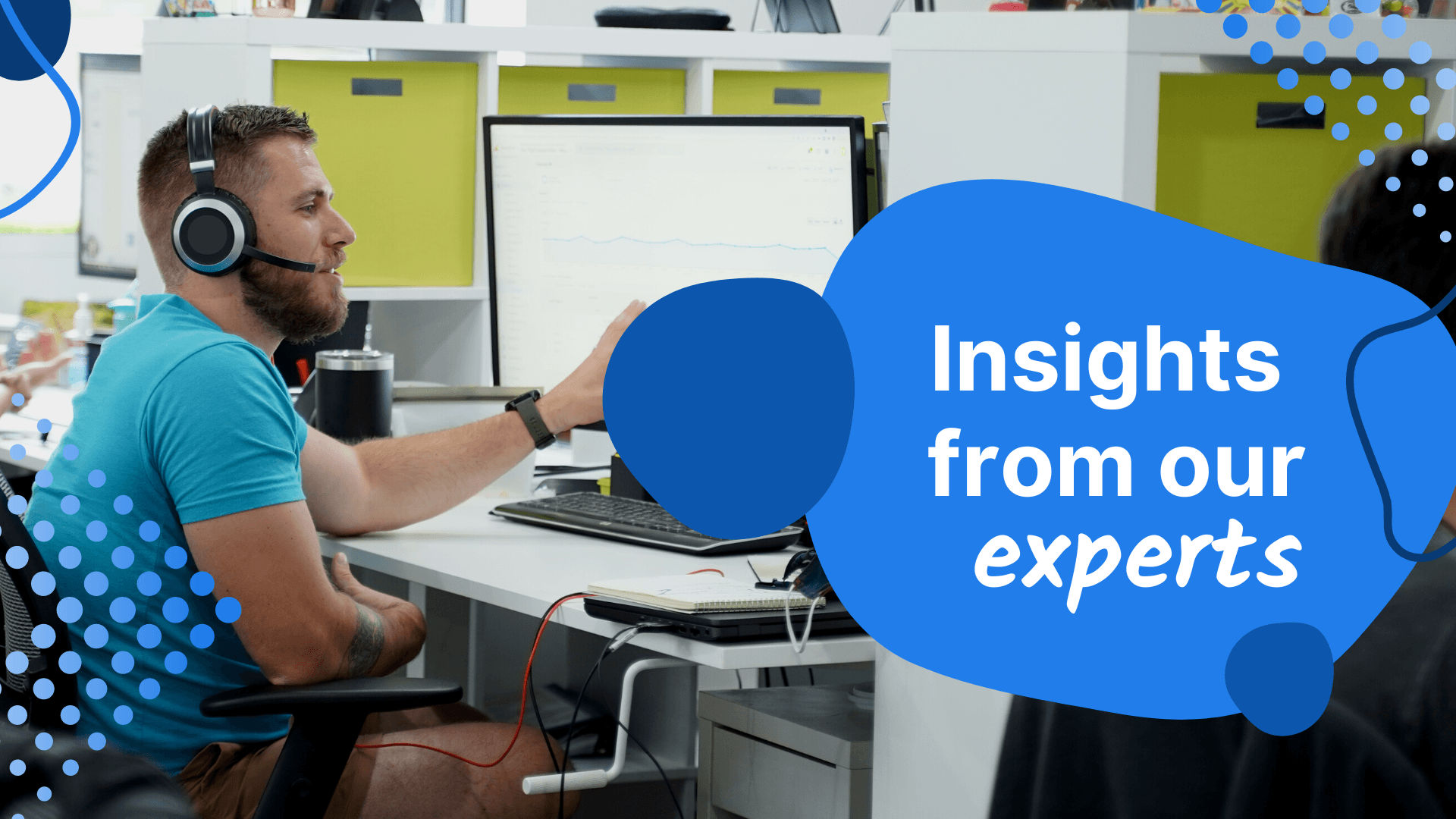 Keep reading to learn more about marketing companies and get answers to FAQs like:
P.S. Looking for a top marketing firm to grow your business? Look no further. WebFX has driven more than $3 billion in revenue (in just five years!) for its clients with its data-fueled, expert-led digital marketing services. Learn how we'll grow your business by contacting us online today!
What is a marketing agency?
A marketing agency is a service provider that helps businesses use marketing to reach, nurture, and convert users. Marketing agencies vary widely in size, specialty, and services. WebFX, PwC, and Essence are all examples of marketing companies.
What is the difference between a marketing agency, marketing firm, and marketing company?
Good news! There is no difference between a marketing agency, marketing firm, or marketing company. While some businesses describe themselves as one or the other, the terms mean the same thing. We'll use the terms interchangeably in this rundown of a marketing agency's definition.
What does a marketing agency do?
A marketing agency is responsible for fulfilling its contractual obligations, which often focus on achieving the client's goals. These contractual obligations can take the form of developing strategies, building creative assets, reporting performance, and more.
What are the types of marketing firms?
There are a few types of marketing firms, including:
Traditional, which focuses on offline channels, like print, television, and radio.
Digital, which focuses on online channels, like search, paid, social media, and email.
Hybrid, which focuses on offline and online channels, like search, radio, and paid.
Within these types, there are a few categories of marketing agencies, including:
Full-service, which provides turn-key marketing solutions to fully manage campaigns.
Boutique, which provides specialized marketing solutions to support campaigns.
Typically, full-service agencies offer the most advantages because they can meet (and adapt to) your company's needs, whether you're looking for consulting, support, or management. In comparison, boutique agencies have more limitations in how they can help your business.
What services do marketing companies provide?
Marketing companies provide a variety of services. Which services they provide will depend on their type and category of marketing agency. A traditional marketing company, for example, won't offer a digital marketing service like search engine optimization.
Here are some examples a digital marketing agency's services:
SEO
Pay-per-click (PPC)
Content marketing
Social media marketing
Conversion rate optimization (CRO)
Web design
Here are some examples of a traditional marketing agency's services:
Print advertising
Public relations
TV advertising
Branding
Trade shows
Direct mail
Here are some examples of a hybrid marketing agency's services:
Branding
Review management
Connected TV (CTV) advertising
Typically, marketing companies' websites will list their services.
How much do marketing agencies cost?
Prices for marketing agencies vary and depend on the type of agency, the service, and the project. Typically, small-to-midsized businesses will spend $2500 to $12,000 per month with their marketing agency, while larger companies will spend hundreds of thousands monthly.
For the most accurate price estimate, request a custom quote from a marketing firm.
What should a marketing agency do?
Ok, you know what a marketing agency does at a broad level, but what do they really do?
Marketing companies should do the following:
1. Help clients achieve their goals
Good marketing firms help clients achieve their goals by taking the time to learn about the client's industry, target audience, and past marketing efforts. If you partner with a seasoned agency, they might just have experience in your industry, which can level up your marketing efforts from the get-go.
As an example, because WebFX has more than 25 years of marketing experience and a diverse 500-plus team, we can provide our clients with a marketing team familiar with their industry, which gives their marketing campaign an instant advantage.
2. Identify new marketing opportunities
The best marketing agencies will take a proactive approach to help clients:
Grow their business
Adapt to market changes
Try new marketing tactics or technologies
By being proactive, marketing companies give their clients a competitive advantage. Instead of keeping up with competitors, these marketing firms help clients move past the competition by experimenting with new strategies, leaning into marketing during tough times, and embracing the possibility of failure.
So, what's an example of a marketing agency identifying new market opportunities for its clients?
Take WebFX and our partnership with S. Clyde Weaver, a family-owned food business with physical retail locations. WebFX helped S. Clyde Weaver update its website and online store, as well as grow their social media presence.
In 2020, during the COVID-19 pandemic, S. Clyde Weaver experienced its best year of online sales, achieving a 136% increase year-over-year in gross ecommerce sales. As S. Clyde Weaver shared, "If it weren't for WebFX and us partnering together when we did, we would not be in a good position."
3. Provide data-backed recommendations
Whether you're marketing online or offline, data is an invaluable resource.
When you use data to power your marketing decisions, you can help your business:
That's why marketing agencies should provide data-backed recommendations when suggesting:
Strategies
Tactics
Budget reallocations
Marketing firms can source data from multiple locations, including:
Publicly available sources
Personal experience
Agency-specific datasets
Artificial intelligence or machine learning calculations
Partnerships
As an example, WebFX's marketing team can source data from public sources and these private sources:
Our 500+ team, which has 1.6 million+ million hours of experience
Our proprietary tech, which has 1+ billion data points, plus machine learning and AI technology
Our partnerships, which give us early access to new tools from Google, Microsoft, and Meta
It's important to mention that the best marketing agencies will use your business's industry and goals as a filter for which recommendations to suggest. For example, if your business can't support a self-managed ecommerce store, your agency might offer an alternative suggestion, like an Amazon Store.
4. Measure performance
Whether you partner with a traditional, digital, or hybrid marketing firm, they should measure your performance. Your business (and agency) can determine if your strategy is working by measuring your marketing campaign's performance.
Businesses define performance a few ways, but it'll most often focus on marketing metrics like:
ROI
Impressions
Visits
Conversion rate
Leads
Sales
Before partnering with a marketing company, you should discuss your definition of performance.
How will your business define success? What metrics is your company looking to improve? Answers to these questions will help your team partner with the right marketing firm and help your firm meet your goals.
Measuring performance isn't easy, though.
While some metrics, like conversion rate and impressions, are readily available through free tools like Google Analytics and Google Ads, others require more advanced software. If you partner with a larger, more established firm, they'll likely have this technology.
WebFX, for example, has MarketingCloudFX, which we've built so our clients can see:
Revenue, leads, and phone calls driven
Channel-specific (think search, email, and paid) ROI
URL-specific ROI
And more
It's important to mention that most firms purchase ROI-tracking software through a third party — they don't develop it in-house like WebFX. While this setup works, it can cause issues because the agency doesn't own the software.
Clients can experience sudden price increases, data loss, and more if the third-party:
Increases their rates
Undergoes an acquisition
Closes
That's why looking at how a marketing firm measures performance before signing is important.
5. Optimize performance to maximize ROI
The best marketing agencies will also optimize your campaign performance — they won't settle for a set-it-and-forget-it strategy. Why? Because continually optimizing your campaigns helps your business maximize its marketing ROI.
A few ways marketing companies can optimize your campaign performance include:
When you work with a top marketing firm, they'll proactively find ways to optimize your campaigns so you can grow your ROI. For many businesses, it's like having a consultant vs. an intern following a checklist to launch an ad campaign or optimize a site's SEO.
Like most companies, you'll likely want an agency that values ROI. That means if you give your marketing company $1, they'll work to give you $2 (or more) back. This approach has helped WebFX generate more than $3 billion in revenue for its clients over the past five years.
93% of WebFX customers are extremely satisfied with their digital marketing results.
"Working with WebFX, everything is very organized and strategic. We're only a year into our partnership, and our expectations have definitely been met."
View More Client Testimonials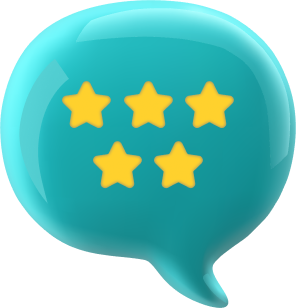 How do marketing companies work?
How marketing companies work depends on the company, but they'll often focus on three areas:
Onboarding
Management
Optimization
As an example, here is an inside look at how WebFX works as a marketing agency:
Partner your business with a dedicated account manager that has experience in your industry
Learn your company's mission, goals, industry, and expectations
Audit your business's strategies
Develop your recommended strategy
Implement your approved strategy
Provide your team with next-step optimizations for improving your ROI
Report your performance
Keep in mind this is a general overview, and agency processes will likely vary based on the service.
Why hire a marketing firm?
Hiring a marketing firm comes with several benefits, including:
Save time
You get instant time savings when you have a marketing agency on your team. That's because your agency will handle all your requested marketing tasks, from developing strategy to launching campaigns. With more free time, you can focus on bigger marketing initiatives for your business.
Fill skill gaps
Full-service marketing agencies also fill skill gaps. You can instantly access marketers, web developers, copywriters, and more. For smaller marketing teams, this benefit of marketing firms is one of the biggest reasons they outsource their marketing.
Scale marketing strategies
Partnering with a marketing company (specifically a full-service one) makes scaling strategies easy. That's because these agencies have the resources to meet your needs, whether you're looking to add a new service or expand an existing one. When you can scale faster, you can get ahead sooner.
Access advanced marketing tools
Depending on the marketing firm, you'll also get access to advanced marketing tools. With these tools, you can better understand your marketing campaign's performance and provide internal stakeholders with critical data about your performance and the value of your agency.
Optimize marketing spend
Marketing companies also help your business optimize its marketing spend. Besides having a lower cost than in-house teams (an internal marketing department can cost upwards of $250,000 per year), marketing agencies also provide the knowledge and skills to improve your marketing ROI.
Get expert advice
When you hire a marketing agency, you also have the advantage of having an expert team on your side. With their expertise, your business can make strategic decisions about its strategies and tactics. Plus, you can become an early adopter of new ways to market your company offline and online.
When should you hire a marketing company?
Consider hiring a marketing company when you notice the following:
You're not getting marketing work done
You're not meeting marketing goals
You're not keeping up with competitors
Even when things are going well in the marketing world, there are reasons to hire an agency, like when:
You're looking to scale your marketing
You're looking to try a new strategy
You're looking to get expert insights
If you think it's time for your business to hire a marketing firm, keep reading for some tips!
How to choose a marketing agency
Now that you know a marketing company's meaning, here is how to choose a marketing agency:
Determine your marketing needs, goals, and budget
Research your options via network referrals, website searches, and more
Read your shortlist of candidate's reviews, case studies, and testimonials
Contact your top marketing agencies for a custom quote
Choose your marketing company
Some additional tips for the hiring process include:
Watch out for "cheap" services: You'll often see ads for "cheap" marketing services, which cost only a few hundred dollars. Typically, these agencies fail to deliver results because they use copy-and-paste strategies — or don't deliver anything.
Look for scalable solutions: You're hiring a marketing agency because you're looking to grow. Make your life easier and partner with a marketing company that can grow with you, saving you from going through the hiring process every few years.
Ask questions: Expect to meet with the agencies you contact and have questions! Compile questions from yourself and any other stakeholders so you can make an informed decision. Ask questions about the agency's process, industry experience, past failures, and more.
With these tips, you can partner with the best marketing company for your business.
Get all the benefits of a marketing agency with WebFX
What is a marketing agency? Your partner for driving more revenue through marketing. At WebFX, we've partnered with businesses across industries for more than 25 years, helping our clients expand their service areas, product lines, and team.
Curious to see what our award-winning team can do for you? Browse our digital marketing services!
---
FAQs about marketing agencies
Got more questions about marketing agencies? Use these FAQs to get answers:
What is a marketing agency example?
A marketing agency example is a business hiring a marketing company to improve its visibility in search engines. The agency provides SEO services and optimizes the business's website for SEO. In a few months, the company starts to see its search engine visibility increase, resulting in more site traffic.
What problems can marketing companies solve?
Marketing companies can solve marketing-specific and company-wide problems, including:
Navigating a rebrand
Launching a new product or service
Improving product or service revenue
Increasing brand awareness
Growing market share
And more
The problem you're looking to solve will generally influence the type and category of agency you hire.
What is the difference between an advertising agency and a marketing agency?
The difference between an advertising agency and a marketing agency is ad agencies focus on paid channels, like TV commercials or PPC campaigns. In comparison, marketing agencies focus on organic and paid channels, like SEO and PPC campaigns.
Is a full-service marketing agency better than a boutique agency?
Whether full-service marketing agencies are better than boutique agencies depends on your business. Full-service marketing companies are best for long-term, scalable marketing efforts, while boutique agencies are good for short-term, specialized projects.
Is a marketing agency better than an in-house marketing team?
Whether a marketing agency is better than an in-house marketing team depends on your business. Typically, companies will maintain an in-house marketing team, which will often coordinate projects with a marketing firm.
Get posts by email
Join 200,000 marketing managers and subscribe to Revenue Weekly!
"*" indicates required fields
WebFX Careers
Join our mission to provide industry-leading digital marketing services to businesses around the globe - all while building your personal knowledge and growing as an individual.