In 2021, global marketing spend is projected to reach $1.4 trillion, with digital marketing spend hitting $306 billion. Wondering where to invest your marketing dollars this year for the biggest impact?
Many small and midsize businesses (SMBs) look to marketing agencies to answer that question and maximize their return from their campaigns.
If you want to choose the best marketing agency partner, you need to understand what a marketing agency does and what services they provide. In this post, we'll answer the question, "What is a marketing agency?" and give you some quick tips for choosing the best marketing agency for your business.
Ready to connect with PA's top-rated marketing agency?
Ready to speak with a strategist now? We're happy to chat! Give us a ring at:
888-601-5359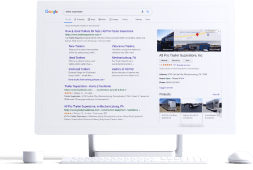 What does a marketing agency do?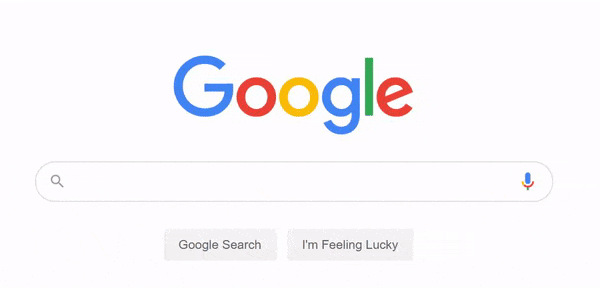 First, let's look at the definition of "marketing agency." Marketing agencies, also called marketing firms or marketing companies, help clients implement and manage marketing operations and strategies to achieve their business goals.
Here's an overview of what a marketing agency will do for your business:
Identify valuable marketing strategies: Marketing agencies work with clients to pinpoint marketing strategies that will drive the best business results and maximize return on investment (ROI).
Implement marketing solutions: Marketing agencies execute and manage marketing campaigns for clients.
Evaluate marketing results: Marketing agencies monitor marketing efforts and use data to improve campaign results.
Now you have a big picture idea of the role of a marketing agency. But what's the difference between a marketing agency and marketing firm — and which should you choose? We'll cover that next!
Marketing firm vs. marketing agency: What's the difference?
You may notice some companies brand themselves as "marketing firms" or "marketing agencies" — and even business marketing firms. While it may seem confusing, the terms "marketing firm" and "marketing agency" generally mean the same thing — a company working with clients to plan, create, and manage marketing campaigns.
In this post, we'll use the marketing terms interchangeably. If marketing firms and agencies are essentially the same, how do you choose the best one? Various types of agencies exist within the realm of marketing, each offering different marketing services.
So, you'll want to pick a marketing agency experienced in the specific marketing services you need.
Types of marketing agencies and services they offer
Let's look at the marketing services provided by three types of marketing agencies:
Full-service digital marketing agency
If you work with a full-service Internet marketing agency, you should have access to a range of services, including:
If you want access to a number of marketing services, you'll want to partner with a full-service marketing agency like WebFX.
Specialized marketing agency
Boutique or specialized marketing agencies may give you access to one or more of the services listed above. For example, an SEO agency can help you manage your search engine optimization campaigns, while a web design agency focuses on designing and developing websites.
Some full-service agencies like WebFX offer specialized services in areas like SEO, PPC, and more. So, keep that in mind if you'd like to invest in several specialized services.
Traditional marketing agency
Unlike digital marketing agencies, traditional marketing agencies focus on traditional marketing services like:
Public relations
Brand management
Print marketing
Broadcast marketing on television or radio
Ultimately, your needs, budget, and business goals will determine the type of marketing agency that's best for your SMB.
| Type of Agency | Services |
| --- | --- |
| Full-service digital marketing agency | SEO |
| | PPC |
| | Social media management and development |
| | Web design and development |
| | Website maintenance |
| | Content marketing |
| | Email marketing |
| | CRO |
| | Review management |
| | And more! |
| Specialized marketing agency | One or more specialized services like SEO or web design |
| Traditional marketing agency | Public relations |
| | Brand management |
| | Print marketing |
| | Broadcast marketing on TV or radio |
3 marketing agency benefits
If you're not convinced working with a marketing agency is the right move for your business, here are three marketing agency benefits you should consider:
1. Marketing agencies help you identify result-driving strategies
Not sure which services and marketing channels are best for your company? A top marketing agency will help you create an overarching marketing strategy to drive the biggest results for your business.
With a solid strategy in place, you can better evaluate the impact of your marketing — and you'll be able to identify the channels that contribute most to your goals.
2. Marketing agencies help you manage and implement campaigns
If you lack the technical expertise needed to launch and manage campaigns, marketing agencies can help. Working with a marketing agency gives you access to industry experts who can effectively manage your campaigns, so you can focus on managing your business.
You'll save time, and your agency can leverage their expertise to position your SMB for long-term success.
3. Marketing agencies help you monitor results and optimize campaigns
Marketing strategies require continual monitoring and optimization to deliver the best return — and marketing agencies will keep a finger on the pulse of your campaigns. Agencies like WebFX offer custom reporting, so you can see exactly where your marketing spend goes.
If you're not happy with the results from a specific channel, agencies can help you adjust your campaigns or channel spend into the services that contribute most to your goals.
Why choose a full-service marketing agency?
Not sure what type of marketing agency is best for you? Take a look at three benefits of a full-service marketing agency:
1. Full-service marketing agencies streamline your campaign management
A full-service marketing agency is a one-stop-shop for everything, from SEO to PPC, web design, social media marketing, and more. When you work with a full-service agency like WebFX, you'll get a dedicated account manager who interfaces with various teams.
This streamlines communication — and you won't have to worry about playing phone tag or corresponding with multiple agencies. Full-service marketing agencies allow you to streamline your marketing, so you can easily manage all your campaigns in one place.
2. Full-service marketing agencies integrate strategies for the best results
Full-service agencies are also helpful if you want to invest in multiple services. With full-service agencies, you have access to experts in several marketing channels — and they bring their combined expertise to drive the best results for your business.
In addition, full-service agencies help you remain agile. So, if a marketing strategy isn't driving the results you want, they can quickly pivot and channel marketing spend to the tactics that get you the best ROI.
3. Full-service marketing agencies save you time and money by bundling services
Working with a full-service agency can also save you time and money. Some full-service agencies allow you to bundle services or offer discounts for investing in multiple services.
At WebFX, our clients have access to MarketingCloudFX — our IBM Watson-powered software — so they can monitor results across campaigns, see exactly where their money is going, and adjust spend for the maximum results. You'll also save time by working with one team to manage numerous campaigns.
Measuring the metrics that affect your bottom line.
Are you interested in custom reporting that is specific to your unique business needs? Powered by MarketingCloudFX, WebFX creates custom reports based on the metrics that matter most to your company.
Leads

Transactions

Calls

Revenue
Learn More

How much does a marketing agency cost?
After researching "What is a marketing agency?" many people want to know how much marketing agencies charge for their services.
Marketing agency costs vary greatly, depending on the type of agency and services you choose. While some agencies bill a flat rate per project, others charge an hourly fee. In general, here's what SMBs can expect to pay for the following marketing agency services.
SEO: $500 – $20,000+ per month
PPC: 5-20% of monthly ad spend
Social media marketing: $250 – $10,000 per month
Website design: $2500 – $100k
Content marketing: $1000 – $20,000 per month
Email marketing: $300 – $2500 per month
For a more comprehensive overview of digital marketing agency costs, check out our pricing guide! Or if you're interested in the cost of traditional marketing agency services, take a look at our cost of advertising post.
How to choose a marketing agency: 6 quick tips
Now you know what a marketing agency is, you're probably wondering how to choose the best marketing agency for your SMB.
Here are a few tips:
1. Research the agency's marketing services
First, you'll want to research the services a marketing agency provides to determine if they're the right fit for your business.
If you want to redesign your website and invest in local SEO services to earn more leads, for example, you'll want to partner with a full-service digital marketing agency like WebFX.
On the other hand, if you want to create a prime-time television commercial or manage your magazine advertisements, a traditional marketing agency is better suited to your needs.
Spend some time reviewing various marketing agency websites to see if the services they offer match your goals.
2. Review the agency's pricing
You'll also want to make sure the marketing agency's pricing fits your budget. Keep in mind, though, that you often get what you pay for in terms of marketing results.
So, be wary of marketing agencies that advertise "cheap" services. Companies like WebFX offer transparent pricing, so you know exactly how much you can expect to pay for our marketing agency's services. We also leverage exclusive data and expertise to maximize clients' ROI.
3. Check the agency's location
It's also important to check out the marketing agency's location(s) in relation to yours. If you prefer to meet with your marketing agency in person, you'll want to choose an agency near your SMB.
Keep in mind that some agencies have many locations, so be sure to check if they have an office near you.
In addition, many agencies — including WebFX — offer virtual meeting technology that allows clients to interface with our team easily, no matter their location.
4. Look at the agency's results
When choosing a marketing agency partner, make sure they're capable of driving the results they promise. Spend some time reviewing the marketing agency's portfolio and case studies, client testimonials, and reviews, as these pieces provide excellent proof of the agency's ability to deliver results.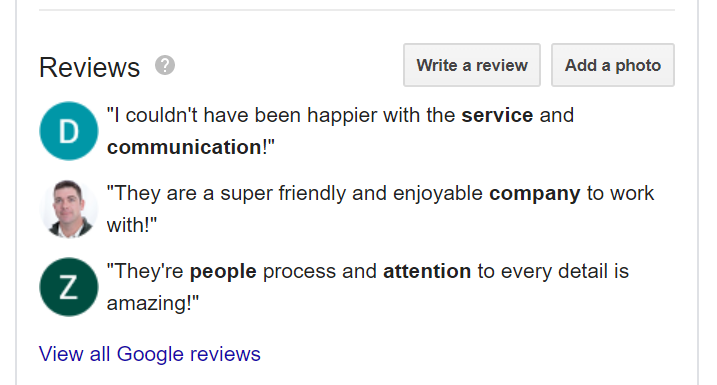 If a marketing agency doesn't publish their portfolio or reviews, it's a red flag you'll want to consider when making your final choice. Make sure the agency drives results for itself too.
If you're looking for an SEO to help you rank at the top of search results, you'll want to choose a top-ranking agency. Go ahead and search some keywords like "top SEO agency."
If an agency you're considering doesn't rank, they likely won't help you rank either.
5. Consider the agency's experience
Next, make sure the agency has experience with the marketing services you want, as well as your industry. While some marketing agencies market themselves as "full-service," they don't always have experience in a particular service or niche.
Take a look at their website, reviews, and social media mentions to ensure they're equipped to provide the services you need. At WebFX, we have 25+ years of online marketing experience.
We employ experts in a range of services and industries — and our team is committed to ongoing learning so that we can stay at the forefront of marketing developments and trends.
6. Connect with the agency's team
Finally, before choosing a marketing agency, spend some time talking with their team. Are they knowledgeable and friendly? Do they take the time to understand your business and goals? If not, you can cross that marketing agency off your list.
Connecting directly with the team will give you a good idea of what it's like to work with that marketing agency. At WebFX, our team is a direct extension of clients' businesses. We work closely with you to drive the results you want.
93% of WebFX customers are extremely satisfied with their digital marketing results.
"Working with WebFX, everything is very organized and strategic. We're only a year into our partnership, and our expectations have definitely been met."
View More Client Testimonials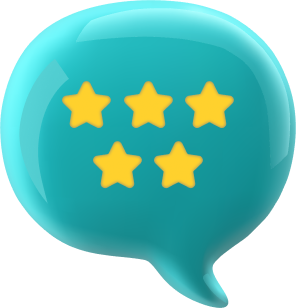 WebFX is a full-service marketing agency!
Hopefully, this post answered your question, "What is a marketing agency?" and gave you some practical tips for choosing the best agency. Ready to take the next step and partner with an award-winning digital marketing agency?
Connect with the WebFX team to start driving better marketing results today!
WebFX Careers
Join our mission to provide industry-leading digital marketing services to businesses around the globe - all while building your personal knowledge and growing as an individual.