February at the FX Campus was a month filled with a few of our favorite things: our coworkers, food, and a whole lot of love! We celebrated one of our favorite holidays and enjoyed some of our favorite hobbies. It doesn't get much better than getting to work and play under one roof!
While everyone else was hunkering down for another winter month, we kept the energy flowing from productive days at our desks to fun-filled break time and evening events. Read on to see what kept us busy at the FX Campus! Galentine's Day Celebration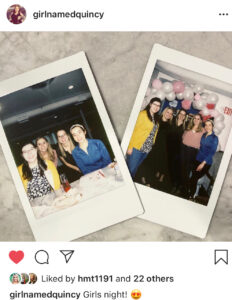 Our gal gang opted for an evening to celebrate one another and all that women empowerment means to us.
The evening featured boujee brunch for dinner, a cotton candy champagne wall (you'd have to see it to believe it), a hair styling curl bar, an artisan trunk show featuring WebFX artisans, and a design-your-own makeup bag station. Plus, we had a speaker from NYC who chatted with us about all things women empowerment. Galentine's is an annual favorite for the women of WebFX where we put our twist on Valentine's Day and bond over our love for brunch foods and dive deep into authentic conversations with one another.
ValenGuy's Sesh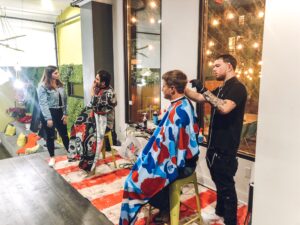 The guys of WebFX celebrated Valentine's the best way they know how – BBQ, beer, and a host of manly activities. Their evening featured a round of craft beer, followed up by a beard & neck trim bar, a Roomba battle (you heard that right), and a beer pong tournament. The guys look forward to this event each year as a chance to make new connections and create shared memories all around.
Thanks to a lighthearted atmosphere, it's a great opportunity to welcome in some newer hires and gives everyone a chance to enjoy themselves! #We Love Our FXFamily Day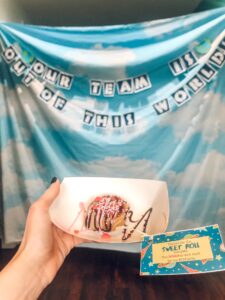 What's become a fun annual surprise, #WeLoveOurFXFamily Day stole the show again on February 14th as a day dedicated to expressing our love and gratitude for each of our team members. The day began with fresh and hot cinnamon rolls ready for decorating as soon as you walked through the door, followed up with surprises throughout the day.
FXers went home with epic new WebFX swag bags and bellies full of all the goodies. This year's theme truly expressed why our co-workers are out of this world! Crafters Event: Cookie Decorating Every month some of our team members get together for various #FXCommunities groups focused around common interests.
Our CraftersFX group met this past month to celebrate a productive day in the office and to try their hand at cookie decorating. A local cookie artisan joined in to walk us through the steps for mastering cookie art, which is a challenging but rewarding feat! The best part, getting to taste test the finished product!
#FXServes: Assemble Craft Kits at Caitlin's Smiles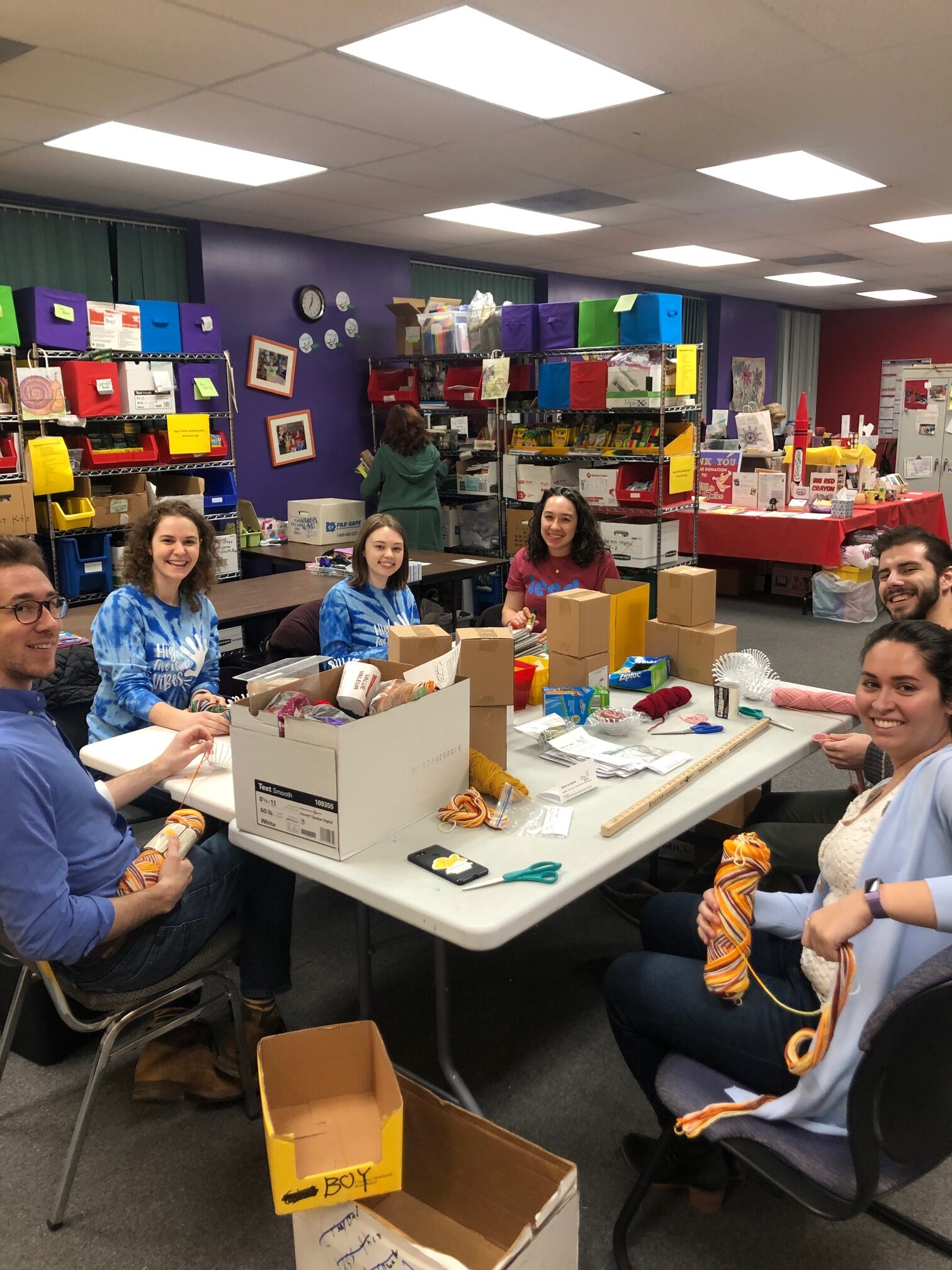 One of our core company values gets at our drive to leave the world a better place, which prompts our #FXServes initiatives throughout the greater Harrisburg area. Team members met after work at Caitlin's Smiles, a local non-profit creating craft kits for children in hospitals, and assembled items for these craft kits. It's always so impactful to see our team put in time after work to give back to our local community.
Broom Hockey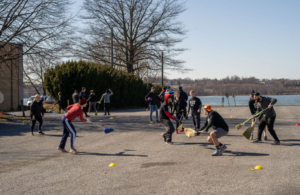 It's exactly what it sounds like, hockey, but with brooms! FXers and family and friends met up over a cold February weekend for a little friendly competition of broom hockey. We reserved our parking lot for the festivities and made a whole morning of it.
The individual team morale was high, and the hype in the office leading up to the weekend's face-off was a real treat to behold. BloggersFX Event Another one of our #FXCommunities groups, BloggersFX, hosted a meet up in February. Perfect for anyone new to blogging and seasoned pros, this community group creates a space for anyone to share what they've learned or ask questions when they want to learn.
That's what we love about our community groups, the individuals are already passionate about the specific topic and therefore are eager to jump in over shared conversation! Marchin' Into the Next Month While we might already miss the fun of February at the FX Campus, it's no surprise we're already creating new stories to share in March! We can't wait to share the products of our work hard, play hard mentality in the month ahead!