November is traditionally recognized as the month of thanks, and at WebFX, we can say this past month left us feeling thankful and blessed beyond measure. Our team had the opportunity to celebrate so many amazing milestones – which are all a testament to the hard work we put in daily to continually provide A+ service to our clients while finding ways to uplift our coworkers along the way. Some might say we're pretty lucky to work alongside the #BestCoworkersInPA, and we'd have to agree with that!
Take a look inside our November at CampusFX and see what milestones and after-hours events the WebFX crew has accomplished and taken part in! Client WOW Tree Planting at Wildwood Park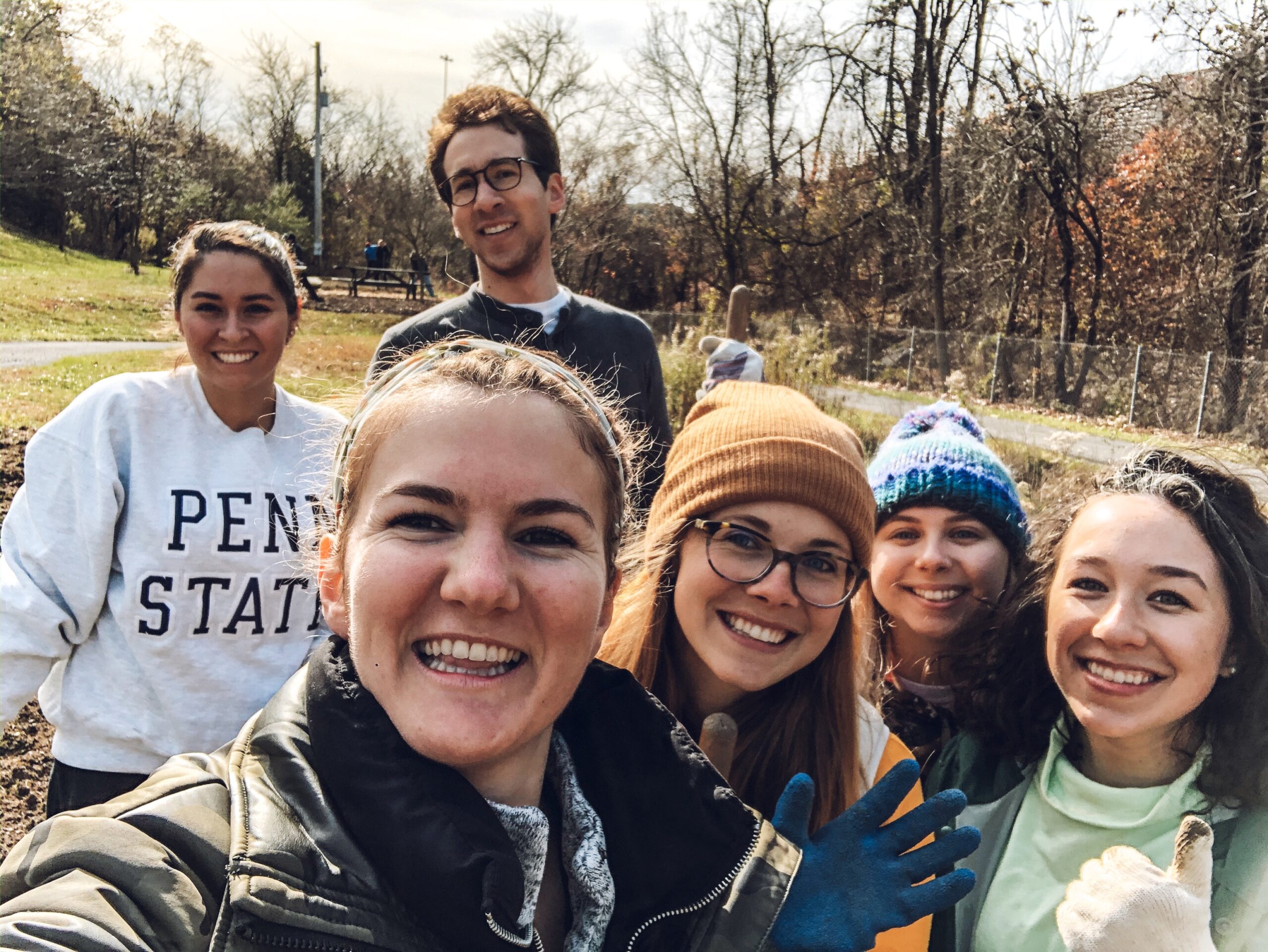 Our team places a big emphasis on not only being partners for our clients but treating them as an addition to our FXFamily. This means we focus on providing continuous all-star service to help them drive results.
We also focus on becoming a part of the powerful movement to improve the ecology, economy, and future of PA through many of our GreenFX initiatives. We set a Client WOW goal for ourselves at the beginning of the year, and for the past three quarters, our team exceeded the client WOW goals we set which resulted in a tree donation to a local park. At the beginning of the month, our team volunteered at the local park where the trees will be planted and had the chance to get down and dirty by planting a garden and picking up trash.
This was an exciting company win to celebrate together! FXCommunity Events Every month different FXCommunity groups meet over a shared commonality and this month, our CraftersFX group met to make harvest centerpieces and our BloggersFX group met to discuss building up their blogging presence. Our team loves these community groups because it gives them an opportunity to hang out with co-workers who share similar interests.
Plus, there's no limit on how many groups you can be a part of so the chances of connecting with an array of co-workers across departments are endless! We love seeing how team members unwind after a productive day at the office! Client Summit We hosted our second annual client summit at our office in Harrisburg, where our clients have the opportunity to show up for a day of learning and interacting with different members of the team!
For some clients, it might be their first time visiting our space, and for others, it's a chance to be welcomed back in a different capacity! We place an emphasis on ongoing learning, so what better way to relay that with our clients than to teach them some industry must-knows! Holiday Family & Pet Photo Shoot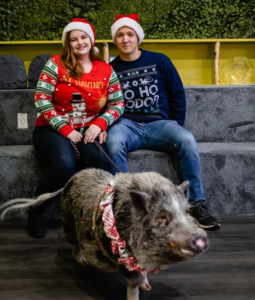 If there's one thing we take more seriously than celebrating holidays, it's celebrating our love for our FXFamily and FXPets!
Ahead of the holiday season, some of our staff volunteered up their photography skills to set up an after-hours family and pet holiday photo shoot. Team members are encouraged to bring along their family, pets, and crazy holiday outfits to capture card worthy snaps to share with family. From toddlers to pet pigs, we loved seeing our team "giggle all the way" and capture festive memories together!
Random Acts of Kindness Week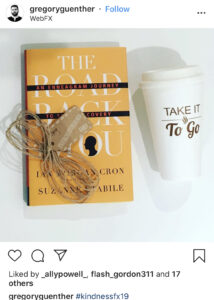 Our first ever Random Acts of Kindness week boasted such a buzz earlier this year that we brought it back for a second time – because why wait a full year to celebrate our team's kindness!? It's no surprise that our team is full of naturally kind and giving FXers, but this week always heightens the joy we have for working alongside the best people! From bringing a team member their favorite coffee to leaving thoughtful treats, gifts or cards on desks, the attention to detail and care we have for our team members was hard to miss!
Best Places to Work Event & Celebration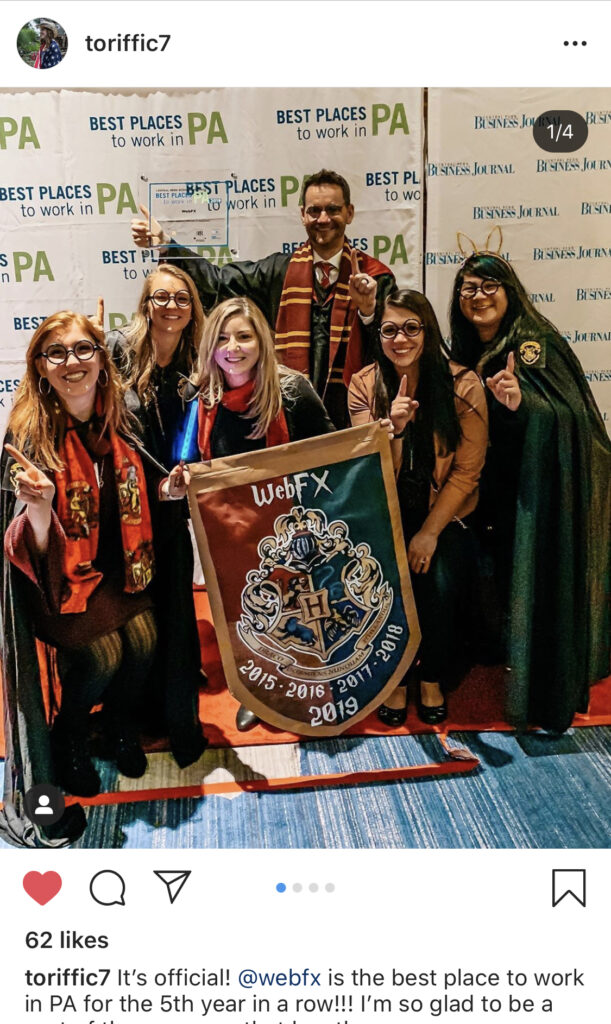 WebFX went and outdid themselves again by claiming the #1 spot for Best Places to Work in PA for the FIFTH year in a row! Receiving this award highlights the positive energy and tenacious attitudes our team puts forth at the beginning of every work day — day in and day out. But we will never pass up an opportunity to celebrate WebFX style, so we continued the award ceremony party into the following day at the office.
Our Harry Potter-themed celebration was a big hit among team members, featuring themed desserts, butter beer, and a Snape impersonator! Oh! And we can't forget to mention our WebFX branded horse that made an appearance for photos!
Goals Celebration: Thanksgiving Lunch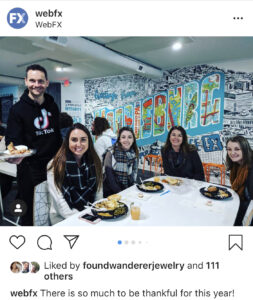 To set us up for success each month – both on an individual and company-wide level – team members set individual goals every month, and if we accomplish them as a whole we earn some pretty epic prizes. This month we hit our goals and earned ourselves a Thanksgiving lunch at the office! It's become a fun November goal tradition, and one that tastes like an extra sweet victory when we earn it!
You can never go wrong with a mid-day turkey and pie break to fuel the rest of your productive days leading up to the holidays! Catch You Here Next Month! Phew! November was a month for the books!
We're excited to see what December holds!
How is your website's SEO?
Use our free tool to get your score calculated in under 60 seconds.
Work With Us
Continue Reading
Get posts by email
Join 200,000 marketing managers and subscribe to Revenue Weekly!
"*" indicates required fields
WebFX Careers
Join our mission to provide industry-leading digital marketing services to businesses around the globe - all while building your personal knowledge and growing as an individual.