How Much Does Geofencing Cost? Here's a Geofencing Price Breakdown
Want to reach more local customers and encourage them to purchase from your business?
With geofencing, you can target qualified customers near your business and prompt them to visit your store.
On this page, we'll discuss the cost of geofencing and five tips for using it successfully. If you want to learn more about how geofencing can help you earn more leads in your store, call us today at 888-601-5359 to speak with a strategist.
Let's get started!
Free Guide from Our Experts
Are You Spending Your Marketing Budget Wisely?
Download our guide to learn how to plan your budget, set goals, track performance, and more!
Get My Free Guide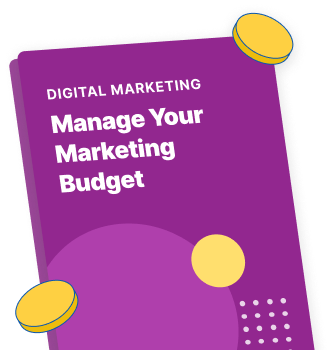 What is geofencing?
Geofencing is location-based marketing that allows businesses to target users in a specific area via remarketing campaigns, text messages, or app notifications.
Generally, businesses build a virtual barrier (the fence) that defines a geographical area. This boundary is determined by Global Positioning System (GPS) points or radio-frequency identification (RFID).
Your business sets up a perimeter around a specific location. Many businesses choose to set up a geofence around their store. When users enter or exit the invisible fence, they either receive a notification (like a text message) or get added to a remarketing audience.
You can send notifications in your app, text messages, present targeted ads on social media, apps, and websites, or deliver location-based marketing. It's up to you to decide which avenue will reach your audience best.
Geofencing uses online tactics to get people to visit your physical location — and it's a great way to build brand awareness and retain customer loyalty.
For example, Uber uses geofencing to get people to use their ride sharing service. They target areas like airports. When an Uber user gets off their plane and leaves the airport, Uber sends a push notification to let them know how many drivers are in the area near them.
It's great for the user because they can easily book a ride and don't have to think about how to get to their destination. This also benefits Uber because they get users to use their car sharing service.
Geofencing helps you direct people to your physical location and look to make a purchase. It's a great way to draw in people who may not have visited your location otherwise.
How much does geofencing cost?
Geofencing advertising pricing includes ad spend and management fees. Costs vary based on factors such as the extent of your campaigns and the agency you work with. Businesses spend anywhere from $1500 to more than $32,000 per month on geofencing advertising.
Since geofencing costs vary so much, we'll take a closer look at the factors that impact pricing below.
Factors that impact geofencing costs
When looking at geofencing, it's important to consider different factors that impact the cost of geofencing. Let's take a look at a few factors that impact cost.
1. The platforms
Geofencing can be integrated into multiple strategies. When this is the case, the price you pay is the cost of running the digital marketing strategy.
For instance, you can add geofencing to your pay-per-click (PPC) advertising campaign. It doesn't cost extra to add geofencing to your campaign, and you just pay the base cost for the advertising campaign. The same applies for social media advertisements on Facebook, Instagram, and the like.
With these types of ads, you set the amount that works best for your business. You choose the budget for your advertising program.
It is important to note, however, that bid prices for ads on PPC and social media could be slightly higher for geotargeted ads. You may have other competitors that are trying to bid for a similar location, so the price for clicks can become more expensive.
If you have your own app, you can add geofencing features to it to enable push notifications for your audience. You'll incur costs if you don't have an app developed and want one, but it costs time and effort to add geofencing to your app.
Another popular option for geofencing is Snapchat. Snapchat allows businesses to create their own filters that people can see and use when they are within a certain radius. It's a great way to get people to think about your business.
Snapchat charges about $5 per 20,000 square feet that you cover. The size of your fence will determine how much you pay for that geofilter.
2. The tools
You will also incur costs if you choose to use geofencing marketing tools. These tools can help you set up a geofence and monitor your performance. The cost will depend upon the tool you use.
Tools like GroundTruth and Koupon Media enable you to create geofencing ads to reach customers. These tools help you target people in your audience to get more people through the door of your business, but they can come at an additional cost to your business.
If you don't want to rely on tools or don't know how to use them, you also have the option to hire a digital marketing company. A digital marketing company will run your campaign for you while you worry about running your business. They also have access to geofencing tools, which are included in your package.
3. The number of geofences
When you're setting up your geofencing campaign, you may want to target more than one place. If you have competitors in the area, you might be thinking about targeting them as well as your own business.
With each geofence you create, you add an additional cost to your plan. This is crucial to keep in mind when you're thinking about geofencing your competitors.
4. The size of your geofences
When you set up your radius, note that the size will also affect the cost. If you have a radius that is five blocks, it's going to cost more than someone who has a one-block geofence radius. The further you expand, the more you're going to pay to get leads through the door.
This is something important you need to consider in regards to your return on investment (ROI).
Competitor geofencing costs
In addition to geofencing your business, you also have the option to geofence your competitors. Competitor geofencing helps you drive leads from your competitors' businesses to your business. It's a great way to help your business earn more valuable leads.
So, how much does competitor geofencing cost?
The cost for competitive geofencing is based on the initial investment and upkeep. There is also a cost for upkeep of your campaign. This is helpful for when you want to change your geofences or add new geofences to competitors.
Check out our competitor geofencing pricing page to learn more about the cost of geofencing.
Partner with a team of ecommerce masters!
WebFX campaigns have delivered more than 12,936,451 ecommerce transactions in the last 5 years
Read the Case Studies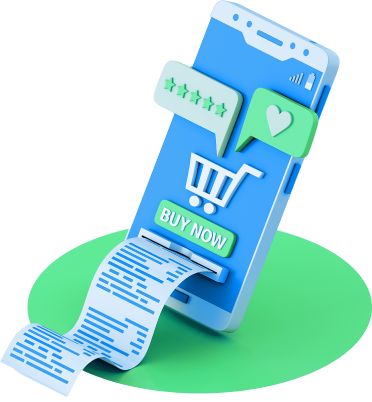 Benefits of geofencing
Like with anything else, there are benefits and drawbacks to using geofencing.
Here are a few of the benefits:
You draw people into your store. It's a great way to attract people who are nearby. They may not have planned to visit your business, but a notification or remarketing ad about a sale at your store can tempt them to stop in and check it out.
You will create a personalized experience for your audience. When you use geofencing, you lure your audience in with a personalized sale or deal. It creates a better experience for your audience because they receive personalized marketing material that makes them more inclined to visit your business.
You can measure how many people come in because of your promotion. It's hard to know if other methods are the reason your audience visits your business. With geofencing, you can monitor how many people come in from your geofencing strategy.
5 geofencing tips
If you're ready to start using geofencing, here are five helpful tips (and a video!) to guide you towards success.
1. Know your audience
If you want to be successful with geofencing, get to know your audience well. Your promotions must be effective for them. If you don't tailor your promotions to your audience, they won't act.
Before you start using geofencing, ensure that you know your audience well. Segment your audience by their interests to know which type of content to deliver to them. It will help you send a message that resonates better with them.
It's also crucial that you understand how they use their mobile devices. If your audience heavily uses your mobile app over social media, engage them in your app. Know how your audience interacts with your business to reach them in the best place.
2. Pay attention to the size of your geofence
When you look into geofencing, it seems tempting to set a wide radius to reach as many people as possible. After all, it'll help you drive more people into your store, right?
Not exactly.
If you set a wide mile radius, you may reach more people, but that doesn't mean they'll visit your shop. If it takes someone 15-20 minutes to reach your place of business, they won't feel motivated to visit you that instant.
Instead, you'll want to focus on keeping a radius that is a four- to five-minute walk or drive. If someone is only minutes away, they're more inclined to stop by your business.
Keeping a smaller geofence will help you stay focused and drive in leads that are more likely to stop into your store.
3. Incorporate competitor geofencing advertising
If you have competitors in the nearby area, you can set up a geofence to encourage people to visit your business instead of theirs. When they enter the fence near a competitor's store, you add them to your geofencing audience and start promoting your company to them.
This strategy is a great way to attract people to your business instead of the competition. You'll help your business draw in valuable leads that you might have lost to your competitors.
4. Be upfront with notifications
If you're using strategies like push notifications in your app or sending text messages, be up front with your audience. Tell them exactly what information you'll take and when they'll get notifications.
It's best to be upfront so your audience doesn't get any unexpected surprises. Your audience will know what to expect from your business. It will help you build more confidence with your audience, too, because they know you're being up front with them.
5. Create a clear call to action (CTA)
Whether you're opting for push notifications or a social media ad, create a clear call-to-action (CTA) for your audience. When your audience sees your notification or ad, they should know what to do next.
You want to entice your audience to act and visit your store. Get them interested in buying from your business. A strong CTA will prompt them to act.
WebFX can help you implement geofencing into your digital marketing plan
Geofencing is a great opportunity for your business to provide a more personalized experience for your audience. You can get leads to come into your store and make a purchase. At WebFX, we know how to use geofencing to help enhance your digital marketing campaigns.
We're a full-service digital marketing company that offers can help you integrate geofencing into your campaigns. We have over 25 years of experience creating marketing campaigns that work. Our team of 500+ experts will bring their knowledge and expertise to help you implement geofencing into your campaign.
If you're looking for a company that drives results, look no further than WebFX. To date, we've driven over $3 billion in sales and over 7.8 million leads for our clients. We focus on driving success for our clients first.
Don't believe us? Just ask our clients! Check out our 1000+ client testimonials that attest to the awesome work we do for our clients!
Get started today
If you're ready to start incorporating geofencing into your digital marketing strategies, contact us online or call us today at 888-601-5359 to speak with a skilled strategist.
We look forward to hearing from you!
Earn a 20% greater ROI with WebFX