There are more than 1.4 billion people on Facebook, and you can bet a lot of parents with young children are using it every day.
Facebook advertising for schools is one of the most competitive landscapes out there. That's why Facebook is the perfect place to start reaching parents with potential children to enroll online. All you need is the right ad to attract new visitors to your site and convert them into clients.
In terms of placement, advertisements on Facebook are in the right sidebar or directly in the newsfeed. You can purchase this ad space, create the ad, set your budget, and target specific demographics using Facebook Ads to reach the people you want.
Let's take a look at the different types of Facebook ads, so you can determine which is best for your daycare. Keep reading to learn more, or give us a call at 888-601-5359.
Not happy with your social media engagement?
We've got just the blog post for you.
Read the Blog Post & Watch the Video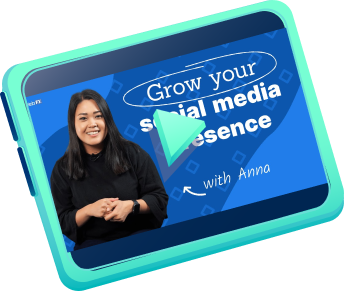 Types of Facebook ads for daycares
There are two places your Facebook ads can appear: the right-hand column or the newsfeed.
Right-hand column ads tend to be a bit more affordable, and they show up on the right side of the Facebook newsfeed.
Newsfeed ads, on the other hand, are prime real estate in Facebook ads. They typically get more attention than the right-hand column ads and cost more.
There are eight types of ads you can choose when you're ready to create a Facebook ad:
Multi-product ad. Multi-product ads position a few of your images side by side, so users can scroll through them. These ads appear in the newsfeed, and the layout entices users to at least scroll through your ad — and hopefully click to your site.
Boosted post. If you share an interesting post that gets a lot of attention from your audience, consider boosting it. Boosting helps it achieve greater visibility. That means more people see what you share, your brand name, and your Facebook page. It's great for getting more Facebook followers.
Photo ad. A photo ad entails uploading your photo and adding a few words of text. Facebook recommends a photo size of 1200×628 pixels, and you can use some text to accompany your photo.
Local ad. Local ads appeal to people in your geographic area. This is a great way to reach parents in and around your daycare, as well as use it to generate awareness nearby.
Facebook video ad. Video ads are becoming extremely popular on Facebook. They're eye-catching and engaging, and they appear directly in users' newsfeeds.
Offer ad. If you're running a promotion for your daycare, an offer ad might be useful for your daycare. That makes sure people see your ad, what you offer, and how to get in touch with you.
Event ad. If you're holding a special event at your daycare, such as an admissions day or open tours, consider creating an event ad. That tells people how, where, and when they can get in touch with you.
Retargeting ad. Retargeting ads are effective because they target the people who have clicked on your ads in the past or visited your website before. Retargeting ads will ensure that people who are interested in your daycare see your ads.
Next, we'll take a look at why Facebook ads are so critical for daycares.
74% of people use social media when making a purchasing decision.
Make their decision easy with a stellar social media presence. See how your brand can level up by requesting a no-obligation proposal today.
One of our experts will be in touch within 24 hours!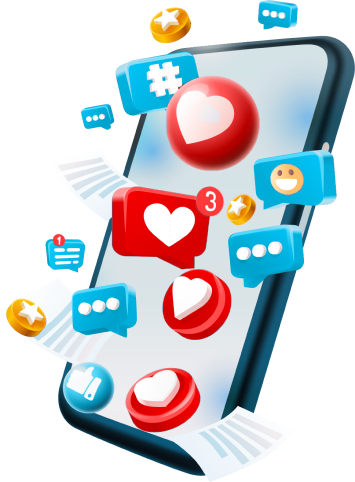 Hear What It's Like to Work With WebFX!

"WebFX has a full team of competent people that work diligently and quickly on our marketing and SEO needs."
Christian School In Pa
Why Facebook ads are important for daycares
There are a few reasons why schools should embrace Facebook ads:
You set a definitive budget. You will never exceed your budget when using Facebook ads. Simply set a budget and tweak it depending on how your ads are working, and you'll never overspend the limit you set.
You can customize your ads. You have plenty of options with Facebook Ads. You can test various add formats and placements to see what works best for your school.
You can target specific demographics. You won't waste your time targeting the wrong people. You can specify exactly who will see your ads based on a variety of demographics, which are taken from users' Facebook profiles.
You can track your progress. If an ad isn't doing well, you will know it. You can see exactly how many people click on your ad, what their interests are, and learn other important information about the ad's success. Then, you can choose to use it again or shut it down.
Now, let's talk about how you create the actual ads.
Tips for creating Facebook ads for daycares
Now that you have a good idea about the different types of ads you can create, it's time to create them. It's not difficult to create Facebook ads for daycares, but you should follow these guidelines for maximum impact.
#1. Get to know Facebook's Audience Insights
Insights is a free Facebook tool that allows you to learn about specific audiences before you spend your budget on them. It mines available Facebook data, locates your target market, and who likes your page.
#2. Use high-quality, captivating images
Advertising on social media is all about the imagery. In fact, your ads can only contain 20% text. This means you should choose the most unique and interesting images that represent your daycare and relate to the marketing message you're promoting.
#3. Create landing pages for your ads
A landing page makes sure people get exactly the information that they want after they click on your ad. That way, you have a great opportunity to educate the people who click to your site and encourage them to enroll their child or children.
#4. Create unique ad sets for different audiences
Parents enrolling another one of their children and parents enrolling a child for the first time aren't the same demographics. To appeal to both of them, create ads that target the right people based on their needs and interests. Facebook lets you use different ads for the different audiences if you choose to do so. Or you can use the same ad for multiple audiences, if you want.
Partner with a team of ecommerce masters!
WebFX campaigns have delivered more than 12,936,451 ecommerce transactions in the last 5 years
Read the Case Studies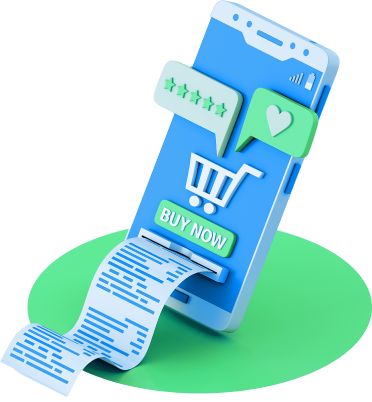 WebFX knows Facebook advertising inside and out
At WebFX, we have a full team of Facebook advertising experts who help our clients achieve their goals every day. Our team is dedicated to getting traffic and conversions to all of our clients, including your daycare. We want to make sure potential parents can find your school at any time, so you can enroll and educate as many children as possible.
Contact us today to create your own unique Facebook advertising strategy!
Earn a 20% greater ROI with WebFX