When it comes to health, people want the best. From doctors to medication to technology, it is people want the options that provide the absolute best care and experience.
Healthcare providers know this, which is why they take the time to research and learn about different medical devices. So, how can you reach those people with your products?
There are many ways to get your medical devices in front of the right audience, but one of the best ways is by building a strong digital marketing presence. As you look into the various digital marketing options for your business, you'll come to find that there are many options available.
On this page, we'll touch on the top three methods you can use to reach your digital marketing goals. Call us today at 888-601-5359 to speak with a strategist, or keep reading to learn more about digital marketing for medical devices.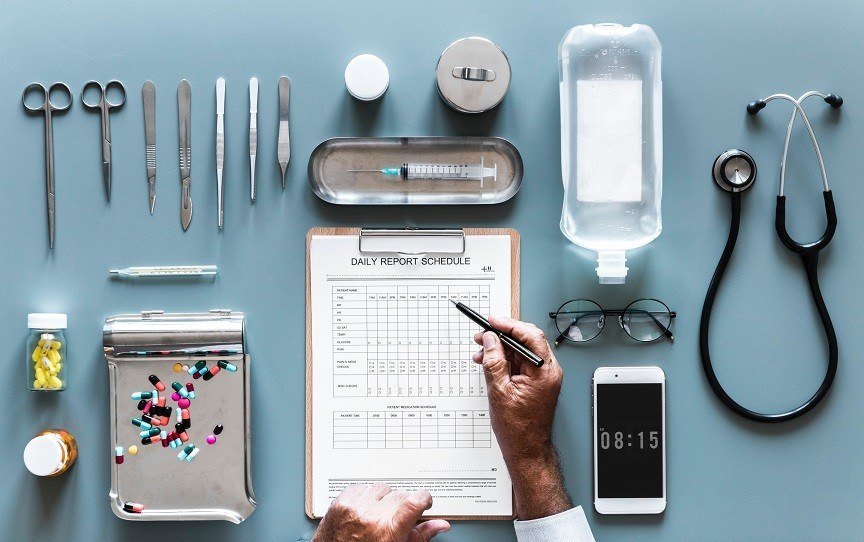 1. Search engine optimization (SEO)
Search engine optimization (SEO) is a great way to market your medical devices. SEO is the process of boosting your website's ranking in the search results. This is done through optimizing your website.
Many businesses strive to be on the first page of results. This is because seventy-five percent of people won't go past the first page of results. If you aren't on the first page of results, people won't see your website.
This will cause you to miss out on potential leads. By using SEO, you can help your website get to the first page of results and capture these leads.
There are numerous aspects to look at when utilizing SEO.
1. Keyword optimization
The first step to starting SEO is choosing your keywords. Your keywords trigger your website in the search results.
You'll want to focus on choosing long tail keywords. These keywords contain three or more words, while short tail keywords only have one or two keywords.
Long tail keywords are more specific, so they have less competition. Short tail keywords are very generic, and many bigger companies will try to rank for them. When you utilize long tail keywords, you will see better results because you'll have less competition and drive in more qualified leads.
Once you have your keywords selected, you'll need to ensure that you are utilizing those keywords on your pages. You'll want to use them in your title tags, headings, and within your content. This will help you rank better for those keywords.
2. Build links
When you are utilizing SEO, an important part of this method is building links, especially backlinks. Backlinks are links from credible sites to your site. These sites often integrate information from your website on to their own content pages.
Backlinks are important because they help build the authority of your website. If a credible site is posting about your company, it sends a signal that your website is trustworthy and informative.
The best way to obtain backlinks is by creating content. Your content creation provides other sites with the opportunity to link back to your company's site. You can encourage these sites to check out your content.
If they like your content, they may use it as a resource in their own content. This enables you to start building a relationship with that company. You can earn more backlinks from them by building a positive relationship.
By earning backlinks, you'll be able to boost your website's ranking. This will enable you to attract more leads for your medical device company.
Some of our client Successes
3. User experience
An important part of your website is the user experience. When visitors are on your site, you want them to remain on it and enjoy looking through your pages. You need to optimize your site to provide the best experience for users.
So, how do you provide users with the best experience?
There are numerous aspects you can analyze to ensure they are running at their best. These are all aspects that affect the user's experience.
One aspect you'll want to analyze is your page speed. Your page speed affects whether or not people stay on your page. If your page takes too long to load, visitors will return to the search results and choose a competitor's site.
This will increase your bounce rate. A high bounce rate will negatively impact your ranking in the search results. If you want to find out how you can effectively improve your page speed, check out our page speed services.
Another aspect you'll want to analyze is your website's design. Your website may be the first interaction someone has with your company. You want to make sure they get a positive impression of your medical device company.
You don't want a design that is old or unattractive. People will return to the search results if your website appears to be outdated. To keep people on your site, you'll want to update your design.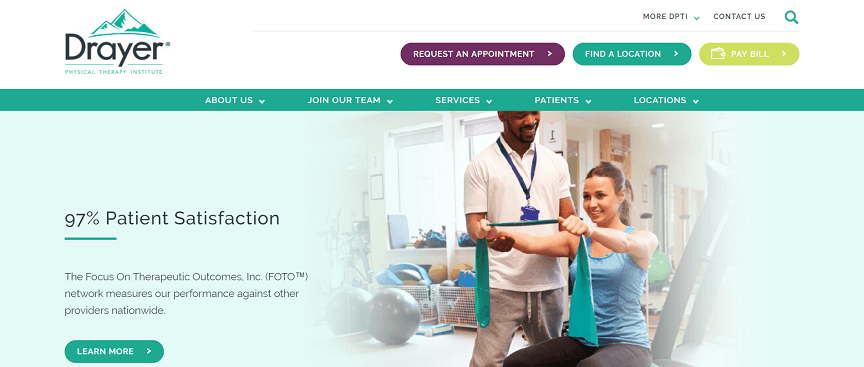 Once you have a great design, you'll need great navigation to go with it. Your navigation is an important part of your website because it impacts how easily users find information on your site.
The best way to help users find information is to use simple navigation. Your headings should be broad in order to include numerous topics beneath them. A simple navigation will make it easier for visitors to find information, which will keep them on your website longer.
All of these factors are important to remember as you optimize your website for SEO. By making these changes, you'll be able to see better results as you try to rank on the first page of results.
2. Pay-per-click (PPC) advertising
In conjunction with SEO, pay-per-click (PPC) advertising is a great way to reach people. PPC ads appears at the top of search results, above SEO listings.

PPC ads are triggered by keywords. This is another instance where you'll need to use long tail keywords. Your long tail keywords will drive in more credible leads for your business.
Once you know your keywords, you'll need to bid for your placement. The amount you are willing to pay each time someone clicks on your advertisement is your max bid. You'll need to determine how much you are willing to pay and set that amount.
It is important to remember that your bid can be changed at any time. Once you set this amount, you'll get your placement. Your placement is determined by your maximum bid as well as your quality score.
Once you have your placement, you can begin running your campaign. One of the best things about PPC is that you can see immediate results. As soon as you start your campaign, you can see how successful it is.
PPC is a great way to get people to pick your medical device over the competitions. Many people search for specific medical services, so you want to ensure that you are the first results they see.
You will draw in more qualified leads by utilizing PPC. In fact, 65% of all high-intent searches result in clicking on a PPC ad. People who are closer to making a decision are more likely to click on your advertisement.
By utilizing PPC, you can get a leg up on your competition. This budget-friendly option enables you to reach visitors first and draw them in before they go to the organic search results. By utilizing PPC, you'll be able to gain more credible leads and conversions for your company.
3. Content marketing
Content marketing is a great way to bring potential leads to your site. This type of marketing focuses on providing users with helpful and valuable information. Your content can range from articles to graphics to videos, as long as it provides users with helpful information.
Keep your target audience in mind as you create content. What kind of information are they seeking? What would they find helpful?
Your content should be relevant to your company. The point of content is to draw people in to learn about your products, so you want to create content that aligns with what you offer.
If you sell insulin pumps, for example, you could create a blog about tips for managing diabetes or a video that explains how to use one of your insulin pumps. This is content that users would expect to see from your company
Content creation offers the opportunity to reach many new customers. It is important to remember that people don't always convert right after reading your content. However, these people will remember your content when it comes time for them to need a certain medical device.
They will remember the helpful information you provided and be more likely to choose you over one of your competitors.
Let WebFX help you market your medical devices
If you're ready to start marketing your medical devices, WebFX can help. We're a full service digital marketing company and we have years of experience helping our clients in the healthcare industry get the results they want.
When you partner with us, we'll create a digital marketing strategy that's tailored to your company's needs and goals.
Our clients love the work we do for them, too — in fact, we have over 350 client testimonials from a variety of industries. Check them out to see for yourself what it's like to partner with a top digital marketing company like WebFX!
Get better results from your digital marketing strategy
Ready to start creating your digital marketing plan? Contact us online or call us today at 888-601-5359 to speak with a strategist. We look forward to hearing from you!
Digital marketing can help you reach more potential patients online. Call 888-601-5359 or contact us online today to learn more about our affordable online marketing packages.