3 Incredible Benefits of Customer Segmentation
The goal of any marketing campaign is to ensure that your information reaches the people that need it most.
If you're a car salesman, you want to target people who are in the market for a new vehicle, and if you're a bakery, you are always looking for individuals that need a sweet treat at their next event.
With customer segmentation digital marketing, you can break down your customers into smaller, more detailed groups depending on their needs — and target them even more specifically.
On this page, we'll talk about the benefits of customer segmentation and the process of doing so for your company.
If you'd like to speak with a specialist before reading on, you can reach us at 888-601-5359, or contact us online.
What is customer segmentation?
As we mentioned before, customer segmentation is nothing more than separating your current and potential customers into refined groups based on their similar needs.
You can divide your consumers up into groups based on data like their gender, location, previous interests, spending habits, and even age. It all depends on how you want to target them and what kind of information you want to share.
Your guide to customer segmentation
Now that we've covered the all-important "what is customer segmentation?", let's get into the details!
Below, we'll talk about the benefits of customer segmentation, what marketing channels work well with customer segmentation, and more!
What are the benefits of customer segmentation?
There are a variety of customer segmentation benefits, including:
1. It allows you to fine-tune your message
When you segment your marketing efforts to specific groups of people, it allows you to hone in on specific messages that you want to advertise.
It enables you to fine-tune your marketing message to align with exactly what the recipient is looking for, and therefore, increases the chances that they'll convert.
2. Increase your revenue
By fine-tuning your marketing message, you'll see increases in your revenue because users will be more likely to make a purchase when they're delivered exactly what they need.
In fact, segmented and targeted emails generate 58% of all revenue for a company, which isn't hard to believe.
When you segment your emails, you'll also have a subject line that that is personalized to the recipients' needs, which can increase open rate by 26%. And it's obvious that the more emails are opened, the more sales you'll make.
3. You'll increase awareness for your brand
Users love personalized emails. When they receive something that's made just for them, they'll feel more comfortable purchasing from your company because they know you care.
This also builds brand awareness because customers will remember you as the company that sends them emails based on their interests, previous spending habits, and more.
93% of WebFX customers are extremely satisfied with their digital marketing results.
"Working with WebFX, everything is very organized and strategic. We're only a year into our partnership, and our expectations have definitely been met."
View More Client Testimonials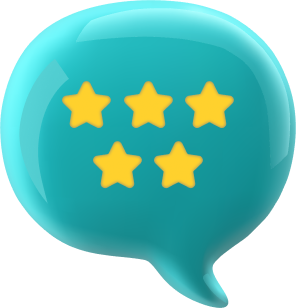 What marketing channels is customer segmentation most useful for?
It's important to first talk about the overall importance of customer segmentation for your marketing strategy as a whole, especially your content creation.
Marketing strategies such as search engine optimization (SEO), pay-per-click advertising (PPC), email marketing, social media marketing, and content marketing all start with content — so it's important to keep customer segmentation in mind throughout your content brainstorming and creation.
For example, if you're going to start customer segmentation in your email marketing campaign, you'll need to have customized content for those emails that will go to each group of users that you decide to target. You might decide to include a link to your latest blog about the cute sweaters you found online for dog owners.
This is highly specific content that can be targeted with long tail keywords, which will help you to really hone in on your specific targets and get your detailed information to the users that will benefit from it the most.
Similarly, if you're starting a PPC campaign, you'll need customized, targeted content to go on both your ads and your landing pages.
So even though customer segmentation digital marketing is extremely useful for a few specific channels, it's also important to keep in mind for your overall content strategy because it helps you target your groups of users.
Now, let's talk about the two areas of marketing where customer segmentation is especially useful: email marketing and PPC.
Email marketing for customer segmentation
Email marketing is probably the channel you first think of when you hear customer segmentation. That's because it's super easy to divide out your contact list into more specific groups, and deliver them exactly what they are interested in.
EmailMarketingFX is a great platform for segmenting your emails in all the ways mentioned below!
Let's stick with our previous example of being a pet store owner.
There are a few ways you can determine what content to send to each email subscriber:
What links in your email a user has clicked on in the past
What brands a user tends to purchase
What pets a user has/what pets a user tends to purchase for
The gender of the animal a user tends to purchase for
What time of day users tend to open your emails
This list is definitely not exhaustive, but it helps to give you an idea of how exactly you can split up your subscriber list.
With email analytics, you can determine what links a user has clicked in the past, and whether they purchased the product that was linked to.
From there, you can determine the brand that a customer is likely to purchase, what pets they're purchasing for, what gender they're purchasing for (if there are colors involved), and more.
After you've determined all of these variables, you can group them with other users that have similar interests. For example, you may have an email that goes out to pet owners that always purchase Nature's Variety dog chow. You could promote different deals that you have on that brand, and announce any new products that are coming.
You may even segment your emails based on the time of day that a user tends to open an email and convert.
Furthermore, you can segment your emails depending on how far down the sales funnel users are.
For example, you wouldn't want to email a long-time customer that details how to sign up for emails and get a coupon for your next purchase. Just like you wouldn't want to email a new customer with a section for previous purchases – because that section could potentially be blank.
If you're trying to get a group of people to convert to your products, they should all get a similar email, just like long-time customers should receive customer loyalty emails.
The options are endless for how you choose to segment your emails.
PPC for customer segmentation
PPC is a marketing channel where customer segmentation is especially useful. That's because with PPC ads, you are working to target specific groups of users that would be the most likely to click your ad and purchase your product.
With customer segmentation, you can target more specific, long tail keywords which will break your audience into more detailed groups, and therefore, get better results from your PPC ads.
PPC makes customer segmentation easy because they are already based on what keywords a user searches for. It's almost like the customers segment themselves based on the keywords they search.
For example, if you choose to make an ad that targets the keyword "blue dog collars," that ad will be served to people who search for that term in Google.
Don't miss our Marketing Manager Insider emails!
Join 200,000 smart marketers and get the month's hottest marketing news and insights delivered straight to your inbox!
Enter your email below:
Inline Subscription Form - CTA 72
"*" indicates required fields
(Don't worry, we'll never share your information!)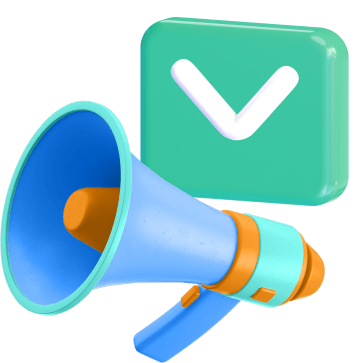 Do you want to make customer segmentation a part of your marketing campaign?
If all this talk about customer segmentation has you considering it for your company, that's great! You've already heard just a few of the benefits that your company can see from customer segmentation, so why not get started?
WebFX is a full-service Internet marketing agency that can take care of any customer segmentation projects you're interested in. We have a team of over 500+ individuals who are experts in their field, and will ensure that your goals are their goals.
Our email marketers will work to create a customer segmentation digital marketing campaign that will get your ultra-targeted emails to the right place, so you can see an increase in conversions and revenue.
We also have a whole team of PPC experts who can create PPC ads that target your most specific long-tail keywords that will be sure to get your most qualified users to your website.
We even have a team of copywriters who can create the content that your customer segmentation campaign will be based on.
They'll work to understand your company, your values, and your goals, and then do keyword research to find the ultra-targeted keywords that would be the most beneficial to your company's campaign.
We'll never make a decision without your consent, and you'll always be in the loop with your campaign. We also post all of our pricing online, so you'll never be in the dark with how much money you're committing.
We have more than 1000+ satisfied clients, and the list is growing! Check out our testimonials for proof!
Contact us today or give us a call at 888-601-5359 to speak with a specialist and to get your free customer segmentation quote!