What Is Customer Segmentation, and How to Do It for Your Business?
The goal of any marketing campaign is to ensure that your information reaches the people that need it most.

What is customer segmentation?
Customer segmentation is nothing more than separating your current and potential customers into refined groups based on their similar needs.
If you're a car salesman, you want to target people in the market for a new vehicle. You can segment your target audience as parents needing a family car, young men looking for a superfast sports car, or contractors needing a reliable truck.
That's what customer segmentation is all about — categorizing your customers into smaller, more detailed groups depending on their needs and targeting them even more precisely. Sounds like something you should be doing for your business? Continue reading to learn about:
What is customer segmentation?
Customer segmentation is grouping your client base into discrete segments based on comparable qualities, habits, or preferences. It entails analyzing data and discovering trends to understand your clients better and develop focused marketing tactics.
Why employ customer segmentation?
Treating all customers the same is like trying to fit a round peg in a square hole — it just doesn't work! By segmenting your consumer base, you can customize your marketing efforts to each group's requirements and desires.
This method enhances the efficiency of your marketing efforts and increases client loyalty and happiness. So, let's explore the top benefits of customer segmentation:
Improved customer satisfaction:

By comprehending the particular requirements and preferences of various consumer segments, your company can better communicate customized messages and offers that appeal to each group. Customers who receive this individualized service may feel appreciated and understood, raising their satisfaction levels.

Increased sales and revenue:

Targeted marketing

initiatives based on customer segmentation are more successful at reaching the correct audience and conveying the right message. Customers are more likely to respond positively to individualized marketing initiatives, which can

enhance sales and income

.

Enhanced customer retention:

Customer segmentation enables you to identify your most important clients and

create retention strategies

. Your business can foster deeper ties with its consumers and

boost retention rates

by providing tailored experiences and incentives.

Cost-effective marketing:

Your company can target particular consumer categories with pertinent communications by using customer segmentation. This focused strategy saves money and ensures marketing efforts connect more successfully with the intended demographic.

Improved product development:

Segmenting customers offers insightful information about various client segments' tastes, requirements, and behaviors. Utilizing this information can help you build goods that better satisfy the unique needs of each market niche.
Using customer segmentation enables your business to target its marketing initiatives and product offerings to particular customer groups, increasing the possibility of acquiring and keeping customers.
Types of customer segmentation
Now that you know how beneficial customer segmentation can be, let's dive into the different types you can use to work your marketing magic:
Let's take a closer look!
1. Demographic segmentation
Demographic segmentation is one of the most popular and extensively utilized techniques since it offers a simple and quantitative approach to identifying clients. Demographic segmentation entails dividing customers into groups based on demographic factors such as:
Age

Gender

Income

Education

Occupation
You can better target your marketing efforts to appeal to their particular wants and preferences by studying the demographics of your target audience.
For instance, a brand aiming to attract young adults would use lively and fashionable images in its commercials. In contrast, a company seeking to attract pensioners might emphasize the practicality and usefulness of its products.
You can allocate your company's resources effectively and create focused marketing campaigns with the help of demographic segmentation. It enables companies to pinpoint the most lucrative client categories and develop customized communications that meet their unique wants and demands.
2. Geographic segmentation
Geographic segmentation is like playing "Where in the World is Carmen Sandiego?" But instead of tracking down a legendary thief, you're determining the precise position of your potential consumers. It's the process of dividing a market based on geographical factors such as:
Location

Climate

Population density
By segmenting your audience based on location, your company may adapt its messaging and products to certain areas or communities.
For example, if you own a clothing store, you could use geographic segmentation to market your winter collection to clients in colder locations while focusing on swimwear for those in warmer ones.
This approach increases the possibility of conversion and client satisfaction while allowing you to make the most of your company's marketing budget by only contacting the most appropriate audience.
Geographic segmentation can also aid in discovering untapped markets or regions with significant growth potential, enabling them to broaden your business's customer base and market share.
3. Psychographic segmentation
Nothing screams "savvy" like a marketer who understands how to get into consumers' minds. And that's what psychographic segmentation is all about — it focuses on segregating consumers based on factors like:
Lifestyles

Personalities

Interests

Beliefs and values
It's like conducting a personality assessment of your target market before customizing your marketing approach. By studying that group's psychographic characteristics, you can create more persuasive marketing communications that meet your target audience's unique needs and motivations.
So, instead of mindlessly throwing ads at people, you can be a savvy marketer who knows exactly what makes your customers tick. With this strategy, you can establish a more meaningful connection with your audience and move beyond a straightforward transaction.
4. Behavioral segmentation
The behavioral segmentation approach divides your target market into various groups based on their behaviors, such as:
Shopping habits

Online activities

Brand engagement
Think of it like playing matchmaker — but for marketing. By looking at your target audience's behaviors, you can use behavioral segmentation to find the ideal partner for your brand.
Are they impulse buyers?

Are they social media addicts?

Do they engage with pet-related memes or share content about fitness?
You can create tailored marketing messages that appeal to your customers' quirks and give them the impression that they are being courted, no matter what those quirks may be.
For instance, if they are impulsive customers, you could create time-limited promotions or flash discounts to grab their interest and motivate quick action. As long as you can find your way into their heads, the sky is the limit for your campaigns.
How to segment customers
Here are six steps to segment your customers:
1. Define your segmentation criteria
First, determine which elements — demographics, buying behaviors, or psychographics — are crucial for classifying your consumers. Some ways you can do this include:
This approach will enable you to pinpoint the precise aspects or qualities that set your clients apart from one another.
For instance, if you own a clothing store, you could segment your clientele into groups according to their ages, genders, and favorite styles. You can better fulfill their requirements and preferences by adjusting your marketing tactics and product offers.
By recognizing patterns and trends in your clients' purchasing activity, you can target them with specialized specials or recommendations and foresee their future requirements. Psychographic variables — values, attitudes, and lifestyle choices — can also provide insights into your customers' motivations and preferences, enabling you to develop more effective messages and stronger relationships.
2. Collect and analyze data
Next, compile data through social media analytics, sales data, and consumer surveys. Find trends and patterns in this data to help you better understand your clientele.
Look for commonalities between the psychographic and the demographic traits.
By collecting and analyzing this information, you can gain additional insight into the characteristics of your clients and the elements that influence their purchasing decisions. This way, you can better customize your marketing initiatives to their wants and preferences.
For instance, as a clothing retailer, you can discover through social media analytics that a sizeable chunk of your consumer base comprises young urban ladies between 18 and 24. Further investigation could also reveal that these clients are avid hikers and yoga practitioners interested in sustainable fashion.
With this information, you can design targeted social media marketing campaigns that highlight their line of sustainably produced clothing and position the company as the best option for chic, environmentally friendly living.
Furthermore, by consistently monitoring and updating your data, you can stay informed about changes in your customer segments, ensuring your strategies remain relevant and successful.
3. Identify customer segments
Create unique categories for your consumers based on your data analysis. You can modify your marketing strategies and messaging to meet each category's requirements and preferences.
For instance, if you're a realtor, you can use customer segmentation to pinpoint various buyer socioeconomic factors, such as first-time homeowners, empty nesters, or investors. You can personalize your marketing techniques to reach and interact with each category by knowing their distinctive traits and motivations. This targeted approach will increase the likelihood of attracting buyers and closing more deals.
Additionally, establishing consumer categories can help you locate novel industry expansion and progress opportunities. For instance, if you see an increasing number of first-time homeowners in your community, you might concentrate on creating inexpensive housing alternatives or offering educational resources for this particular population.
On the other hand, if you discover that empty nesters make up a sizable portion of your target market, you can focus your marketing efforts on retirement and downsizing communities.
4. Develop marketing strategies for each segment
Create unique marketing techniques for each section of your target market once you have determined its many subgroups. Doing this will make you confident that your message and strategy will appeal to each group's requirements and preferences.
For instance, if you find that a sizable portion of your target market consists of young professionals, you can develop marketing methods emphasizing how convenient and time-saving your product or service is. This approach might involve giving them flexible payment choices, partnering with nearby gyms or wellness facilities, and running targeted social media marketing to fit their busy schedules.
You can successfully interact with your target audience and raise your chances of gaining new clients by comprehending and appealing to the distinct qualities of each category. Additionally, you can continuously tweak and enhance your marketing strategy to better suit the requirements and preferences of your target market by performing market research and reviewing consumer feedback.
5. Implement targeted marketing tactics
Now, it's time to implement targeted marketing strategies to reach your target audience effectively. This step entails customizing your messaging, promotions, and advertising to appeal to each group's distinct traits and tastes.
You can produce individualized advertisements that speak directly to the wants and preferences of your potential customers by using demographic and psychographic data. This approach could entail creating captivating material, designing visually appealing content, and using platforms and channels well-liked by your target audience.
In addition, making the most of social media's potential can significantly improve your marketing initiatives by expanding your audience and letting you interact with potential customers more intimately.
6. Measure and analyze results
Frequently assess and analyze the results to track the effectiveness of your marketing efforts.

You can do this by monitoring key performance indicators (KPIs) such as:
Examining these indicators allows you to determine which tactics are effective and where to improve. Additionally, surveying clients and getting their opinions can provide essential details about their satisfaction levels and development areas.
Ultimately, measuring and analyzing results enables you to make data-driven decisions and improve your marketing strategies for better outcomes.
93% of WebFX customers are extremely satisfied with their digital marketing results.
"Working with WebFX, everything is very organized and strategic. We're only a year into our partnership, and our expectations have definitely been met."
View More Client Testimonials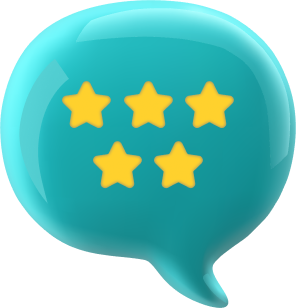 Best marketing channels for customer segmentation
It's important to first talk about the overall importance of customer segmentation for your marketing strategy as a whole, especially your content creation.
Marketing strategies such as search engine optimization (SEO), pay-per-click advertising (PPC), email marketing, social media marketing, and content marketing all start with content — so it's important to keep customer segmentation in mind throughout your content brainstorming and creation.
For example, if you're going to start customer segmentation in your email marketing campaign, you'll need to have customized content for those emails that will go to each group of users that you decide to target. You might decide to include a link to your latest blog about the cute sweaters you found online for dog owners.
This is highly specific content that can be targeted with long tail keywords, which will help you to really hone in on your specific targets and get your detailed information to the users that will benefit from it the most.
Similarly, if you're starting a PPC campaign, you'll need customized, targeted content to go on both your ads and your landing pages.
So even though customer segmentation digital marketing is extremely useful for a few specific channels, it's also important to keep in mind for your overall content strategy because it helps you target your groups of users.
Now, let's talk about the two areas of marketing where customer segmentation is especially useful: email marketing and PPC.
Email marketing for customer segmentation
Email marketing is probably the channel you first think of when you hear customer segmentation. That's because it's super easy to divide out your contact list into more specific groups, and deliver them exactly what they are interested in.
EmailMarketingFX is a great platform for segmenting your emails in all the ways mentioned below!
Let's stick with our previous example of being a pet store owner.
There are a few ways you can determine what content to send to each email subscriber:
What links in your email a user has clicked on in the past
What brands a user tends to purchase
What pets a user has/what pets a user tends to purchase for
The gender of the animal a user tends to purchase for
What time of day users tend to open your emails
This list is definitely not exhaustive, but it helps to give you an idea of how exactly you can split up your subscriber list.
With email analytics, you can determine what links a user has clicked in the past, and whether they purchased the product that was linked to.
From there, you can determine the brand that a customer is likely to purchase, what pets they're purchasing for, what gender they're purchasing for (if there are colors involved), and more.
After you've determined all of these variables, you can group them with other users that have similar interests. For example, you may have an email that goes out to pet owners that always purchase Nature's Variety dog chow. You could promote different deals that you have on that brand, and announce any new products that are coming.
You may even segment your emails based on the time of day that a user tends to open an email and convert.
Furthermore, you can segment your emails depending on how far down the sales funnel users are.
For example, you wouldn't want to email a long-time customer that details how to sign up for emails and get a coupon for your next purchase. Just like you wouldn't want to email a new customer with a section for previous purchases – because that section could potentially be blank.
If you're trying to get a group of people to convert to your products, they should all get a similar email, just like long-time customers should receive customer loyalty emails.
The options are endless for how you choose to segment your emails.
PPC for customer segmentation
PPC is a marketing channel where customer segmentation is especially useful. That's because with PPC ads, you are working to target specific groups of users that would be the most likely to click your ad and purchase your product.
With customer segmentation, you can target more specific, long tail keywords which will break your audience into more detailed groups, and therefore, get better results from your PPC ads.
PPC makes customer segmentation easy because they are already based on what keywords a user searches for. It's almost like the customers segment themselves based on the keywords they search.
For example, if you choose to make an ad that targets the keyword "blue dog collars," that ad will be served to people who search for that term in Google.
Don't miss our Marketing Manager Insider emails!
Join 200,000 smart marketers and get the month's hottest marketing news and insights delivered straight to your inbox!
Enter your email below:
Inline Subscription Form - CTA 72
"*" indicates required fields
(Don't worry, we'll never share your information!)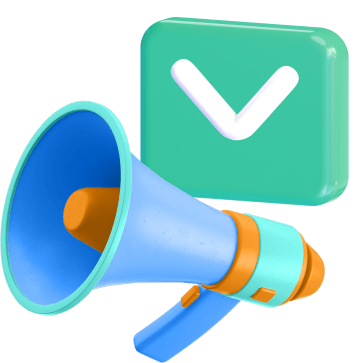 Make customer segmentation a part of your marketing campaign
If all this talk about customer segmentation has you considering it for your company, that's great! You've already heard just a few of the benefits that your company can see from customer segmentation, so why not get started?
WebFX is a full-service Internet marketing agency that can take care of any customer segmentation projects you're interested in. We have a team of over 500+ individuals who are experts in their field, and will ensure that your goals are their goals.
Our email marketers will work to create a customer segmentation digital marketing campaign that will get your ultra-targeted emails to the right place, so you can see an increase in conversions and revenue.
We also have a whole team of PPC experts who can create PPC ads that target your most specific long-tail keywords that will be sure to get your most qualified users to your website.
Contact us today or call at 888-601-5359 to speak with a specialist and to get your free customer segmentation quote!
Earn a 20% greater ROI with WebFX