Today, every company needs to have a strong web presence. Websites help your company succeed and grow, so you can reach every goal you have in your industry. Manufacturers need websites too — and they need to be designed well for you to achieve success!
At WebFX, we provide manufacturing website design services that include design and development and redesign, as well as 30-day web design. With more than 1000 websites launched, we're a trusted choice for manufacturing companies worldwide.
Learn more about our web design and development services for manufacturing operations, below. Or, get an instant quote for your business with our free website cost calculator. You can also contact us online or call 888-601-5359 to chat with an experienced strategist!
We'll help you create a website that stands out.
"WebFX has been instrumental in helping us develop a new website, allowing us to be a leader in our industry."
Learn More About Our Web Design Services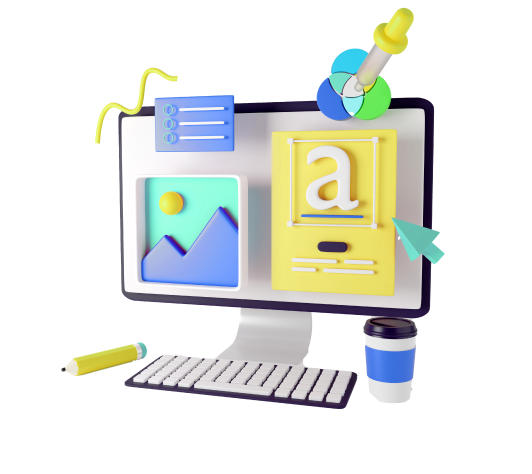 9 manufacturing website design examples that demonstrate key web design strategies
At WebFX, we've won more than 50 awards for our web designs. Below, you can see examples of our manufacturing website designs and how they exemplify essential web design strategies and techniques, like using coordinated colors, trust signals, and more.
Learn more about these designs and concepts now:
#1: Look trustworthy and reliable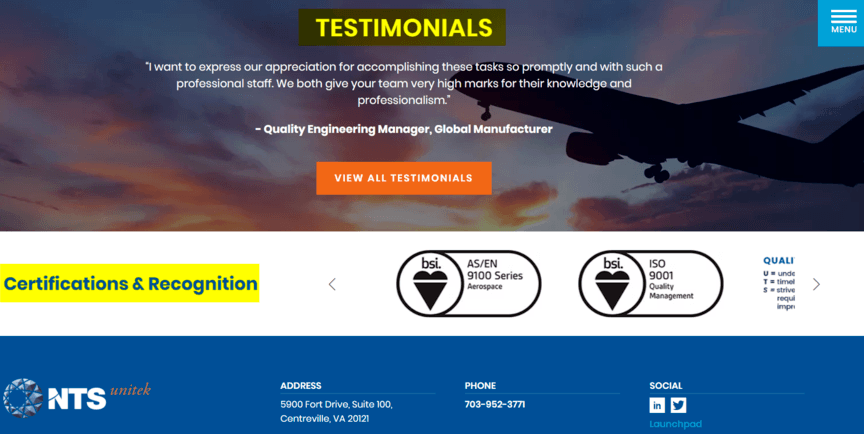 When you're designing the overall look and feel of your website, you should make it reflect your actual business. For example, tattoo parlors can show a lot of color and art. Mining companies can use dark colors that are similar to mines. As a manufacturer, you can use light backgrounds, solid-color text, and the colors of your logo to engage visitors and create a modern, trustworthy appearance.
#2: Use high-quality images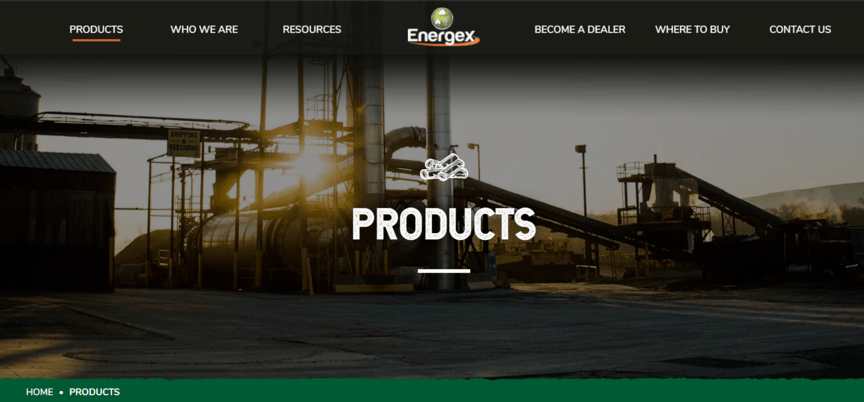 Your website is the perfect place to share photos of your facilities and staff.
The photos don't have to be anything stunning, but they should reflect your business values — happy workers, efficiency, quality products, customer satisfaction, and more. With the right images in the hands of the right web designer, you can even reinforce the trust that you've established with your professional-looking site from the previous step!
#3: Incorporate easy navigation

Breadcrumbs, links, and sitemaps are all helpful elements of site navigation, and they can make all the difference between keeping a customer on your page and losing them to your competition. To test if you have good navigation, you can ask yourself a couple of important questions.
Can I return to the previous page?
Can I go to another relevant page?
Can I go to the homepage?
If the answer to any of those is "no" on any page, consider fixing it. It doesn't take long, and it'll make a world of difference to your visitors.
#4: Design pages for your visitors
While your pages should express the best qualities about your business, you also have to keep your audience in mind when you make them. That means you should target the professionals who are responsible for contacting you on behalf of their companies. That way, you can show them that you understand them as decision-makers, their businesses as potential clients, and your interaction as a business deal.
#5: Make your site load fast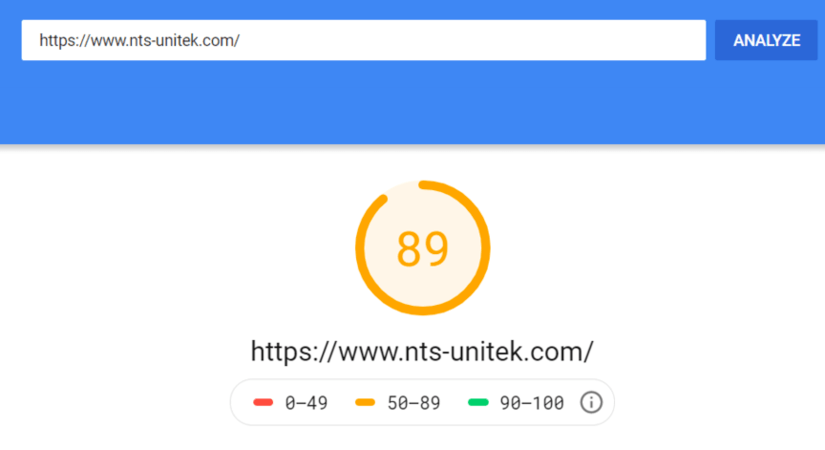 When you're online, every second counts, and that's especially true for loading times on websites.
When your site takes too long to load, you'll lose customers to your competition time and time again. That's why it's critical that you make sure every page on your site loads in the blink of an eye — or at least as quickly as possible — to keep potential customers engaged right from the get-go.
#6: Coordinate your colors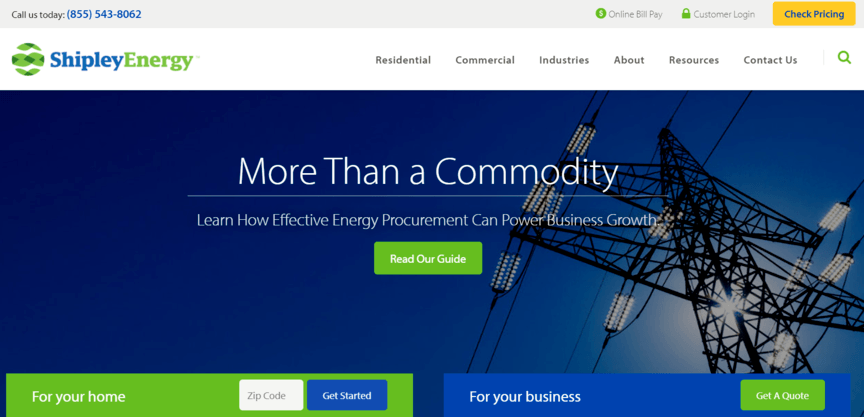 Color plays a big role on websites, and you can make it work to your advantage once you understand it. Blue tones tend to reinforce trust and authority, black shows exclusivity, and red evokes emotion while drawing attention. By using even those three colors, you can design every page on your site to properly target, guide, and convert certain visitors to increase your bottom line.
#7: Highlight your call to action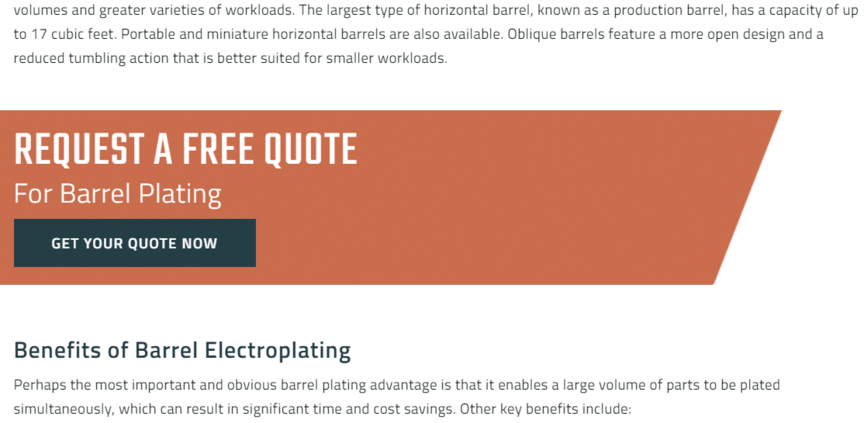 Every page should have a call to action so that it has a chance of converting visitors into customers.
That call to action should also be noticeable and set apart from the rest of the content on your page. By using warm colors like red, simple buttons, and encouraging language, you can make sure every visitor to your site knows how to become a customer. And that increases the chances that, at some point, they'll convert.
#8: Use negative space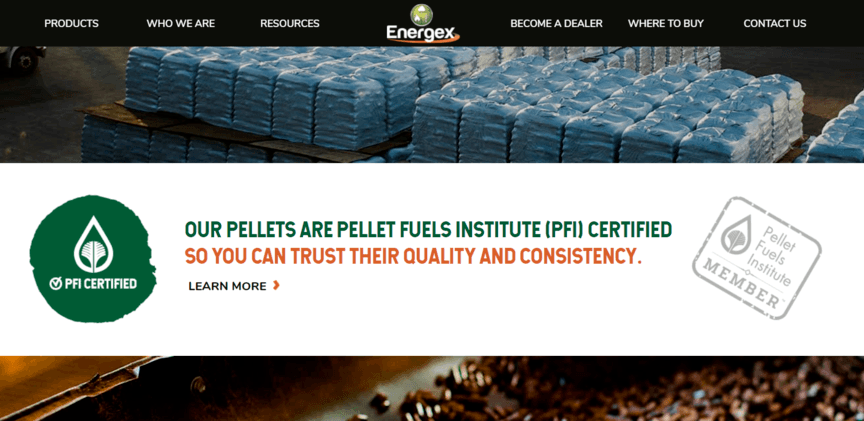 Negative space is actually a positive design quality.
Using white space lets you break up text on a page better so that readers can more easily scan the content. That means you can engage readers, keep them on your page, and make sure they have the chance to read as much as they want without being intimidated by a big, gray wall of text. Newspapers have used this strategy for decades — if they didn't have negative space, nobody would be able to read.
#9: Make choice easy

When you're laying out the call to action on a page, it's not just important for it to stick out — it has to be an easy choice. That means your page should only have a couple options for users to click. Your homepage, contact page, about page, and call to action are a winning combination of different choices that a user can make (though the call to action is most important).
How much does it cost to build the website of your dreams?
Use our FREE website design cost calculator to get an idea!
Web Design Cost Calculator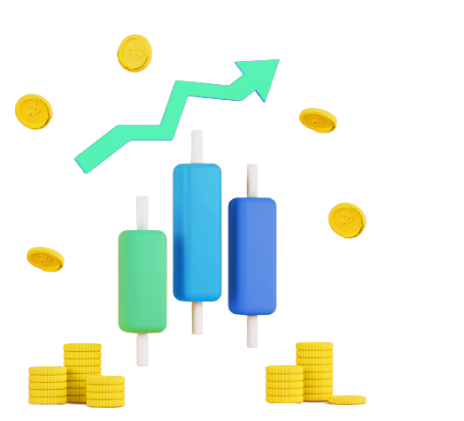 Hear What It's Like to Work With WebFX!

"Working with your team has been amazing! Creating a new website with SEO and starting a SEM campaign is intimidating but you have made each step completely manageable and even easy! The regular reports and personal contact during and after the project was complete has been greatly appreciated – above and beyond. It's hard to find that level of service with other companies. From start to finish, the management of the project was a very organized, well-thought process that was seamless for our company."
Manufacturer In Pennsylvania
Start your manufacturing website's design with WebFX
If you don't have the time to work on your company's website on your own, WebFX is here to help!
We understand that you're busy, and that's why we'll take all of these design principles (and more) and incorporate them to your site. Our team of designers has won awards for their work in the past, and we'll give you that same award-winning talent, experience, and attention to detail that makes a website great.
Are you ready to grow your business with cutting-edge web design? Contact us today to start working on a design for your site!