Call 888-601-5359 to speak with a strategist about digital marketing plans from WebFX, or keep reading to learn more about what you'll need to consider when creating a digital marketing budget.
What's involved in digital marketing?
The term "digital marketing" is an umbrella term for multiple marketing channels, including many that you've probably heard before.
Search Engine Optimization — SEO is one of the most well-known specialties of digital marketing. SEO itself is an umbrella term for other marketing strategies, like on-page optimization, keyword research, and more.
Pay-Per-Click Advertising — PPC campaigns attract new prospects based on a set of keywords that are helpful for your business. As the name implies, you pay search engines for every click your ads get from customers. You can also use them in retargeting campaigns to encourage past customers to do business with you again.
Email Marketing — This covers any correspondence sent via email from your business. If you're emailing an incentive to visit your website, it's email marketing. Newsletters, coupons, and abandoned cart follow-ups are all part of email marketing.
Blogging — Your blog is actually a type of digital marketing, and it's an essential, affordable part of any budget. Setting aside a large budget for your blog can allow you to contract guest writers or cover the costs to use upscale stock photographs from pay-per-image sites.
Display Advertising — Utilizing Google's display network for your advertisements can help expose your brand to potential customers who wouldn't otherwise see it. Plus, you can use it to show up on the sites of your competitors, if they allow display ads.
Social Media — Developing your social media channels, like Facebook and Twitter, also falls into the category of digital marketing.
This basic breakdown of digital marketing covers the essentials that many companies use to promote their brands. If you use all of these channels, you're sure to see some positive results for your business over time.
Digital marketing budget trends and stats
At the end of 2014, StrongView conducted a survey on marketing trends. The survey results discovered some fascinating trends across multiple industries and sectors.
More than 94 percent of the respondents expected their overall marketing budgets to increase or stay the same in the coming 12-month period. More than 80 percent of them predicted their marketing budget to increase by at least 5 percent.
The five biggest marketing areas that survey respondents said would increase were display advertising, email marketing, mobile marketing, social media marketing, and SEO. It's probably no surprise that these are all digital marketing categories.
The top three social media channels that respondents expected to use to grow their revenue streams were Facebook, Twitter and YouTube.
How to create a digital marketing budget
If your company is going to invest digital marketing campaigns, it's important to understand how to set up a budget that will provide you with the best funding for each digital marketing channel.
For example, you may want to first determine which channel will be the most significant to your business's success. All of these channels complement one another, but you can also invest in one heavily to start working toward the results that you want.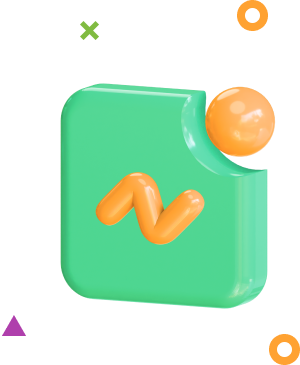 Time To Level Up Your Sales
Our long list of services helps you make waves in your industry and increase metrics that matter most - like sales.
IN THE PAST
5 YEARS

, WE'VE MANAGED MORE THAN

11.5 MILLION

TRANSACTIONS ACROSS OUR CLIENT BASE. Get a Proposal!
As you work out how much to invest in each channel, you can start to see how your overall digital marketing budget breaks down. Doing all of this definitely takes time, but it pays once it helps you stick to a planned budget.
Get better results with digital marketing
At WebFX, we have years of experience creating effective digital marketing strategies for our clients, and we'll work with you to get the results you want in a way that's compatible with your budget.
How to evaluate digital marketing

To make sure your digital marketing budget is appropriate, you have to track the results of each marketing channel. This will enable you to see which strategies are bringing revenue to your business and which others can be trashed.
For instance, if you discover that your PPC advertising campaign has worked well, but your display advertising isn't doing as well, you can withdraw from Google's display network and add more funds to your PPC campaigns. This horizontal cash flow is a great way to reprioritize as you're working and seeing the results of your marketing efforts.
At the end of each month, you should be able to sift through all your reports to determine which digital marketing channels are working well, which need to be tweaked, and which you can ditch. The important part is that you see results that are good for your business.
How WebFX can help your digital marketing budget
At WebFX, we've dedicated our professional lives to appropriately budgeting and managing digital marketing channels of all kinds. We know what it takes to deliver the results that you want to see for your business, and we can do it with our team of award-winning designers, developers, email marketers, and more. We even have proprietary tools that are proven to help you evaluate your digital marketing to make sure it's all working according to plan.
Contact us today to set up a digital marketing budget that will help your business thrive.