Marketing Analytics Technology: 10 Platforms to Try
Analytics is a vital part of any marketing campaign. But it's hard to generate effective analytics without tools to help you analyze all your data. Keep reading to learn more about the value of marketing analytics technology and to see a list of tools you can consider using!
Marketing analytics technology for your business
Andrew is working on analyzing his marketing data, so he can further improve his campaigns. After a full day of painstakingly observing site traffic and assembling graphs, he thinks wistfully how nice it would be if he didn't have to do it all manually.
Luckily for Andrew, he doesn't have to do it all manually — and neither do you. Your analytics will take too much time if you do it manually, but with the help of some useful tools, you can analyze your data faster. That's the purpose behind marketing analytics technology.
But you probably have some questions, such as:
What is marketing analytics tech?

How can you benefit from using marketing tech?

Which marketing tools should you use for your business?
You can find the answers to all those questions below, so just keep reading.
Then subscribe to Revenue Weekly — our email newsletter — to receive more digital marketing tips from the agency with over 25 years of experience!
See Top Marketing Analytics Companies
What is marketing analytics technology?
Analytics marketing technology (or analytics martech) is any type of digital tool or platform designed to help you analyze marketing data more efficiently to generate insights faster.
Why do you need analytics martech?
The reason analytics martech is so valuable is that it allows you to process and extract far more from your data. Analytics tools can help you organize data into patterns you may not have seen otherwise, and they can do it automatically.
Ultimately, marketing analytics tech can save you time and energy and give you more data to use. That data will further improve your marketing campaigns, ultimately driving more revenue for your business.
10 marketing analytics tools to try
Eager to find some marketing analytics tools, but unsure where to look? No worries — below is a list of some of the most useful platforms you'll find online. Many of them perform the same essential functions, but they each offer their own unique features.
Here are 10 marketing analytics tools for your business to consider using:
1. Google Analytics
Price: Free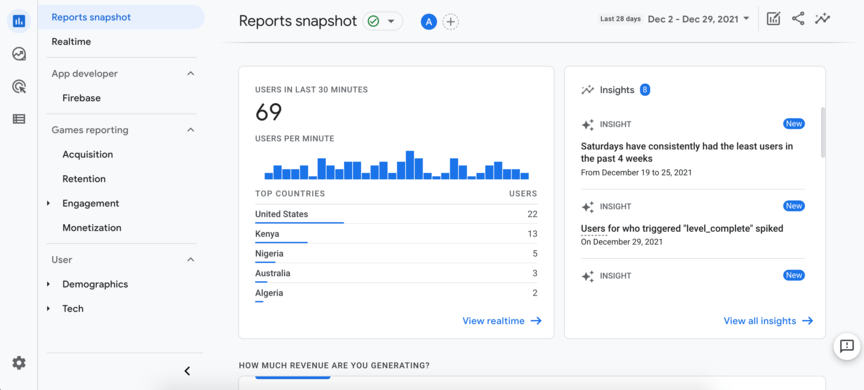 If you're looking for a basic analytics platform, Google Analytics is one of the best available options. A free tool, Google Analytics helps you analyze what's happening on your site and extract data about your site traffic.
You can view information about how much traffic you're earning, your traffic sources, and how much of it is resulting in conversions. Moreover, Analytics helpfully organizes all that information into charts and graphs, so you can observe patterns in the data over time.
Google Analytics doesn't offer quite as broad a range of functionality as some paid platforms, but if you're just looking for the essentials of web traffic analysis, it's a fantastic tool to use.
2. SEMRush
Price: $119+ per month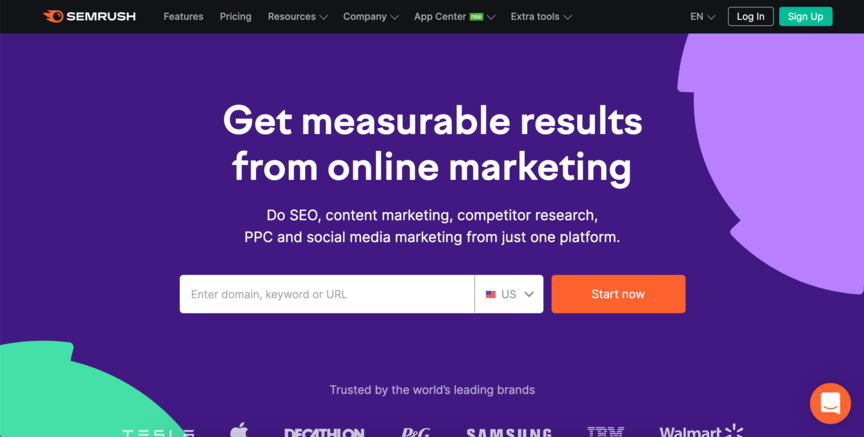 SEMRush is another excellent tool for analyzing the quality of your marketing. This tool analyzes data about user behavior and provides direct insight into your marketing efforts. SEMRush points out broken links and recommends ways to improve your written content.
SEMRush will also let you go beyond your marketing, allowing you to obtain data on what your competitors are doing as well. That makes SEMRush a fantastic resource for outperforming other businesses in your industry by identifying their strengths and weaknesses.
3. Tableau
Price: $12+ per user per month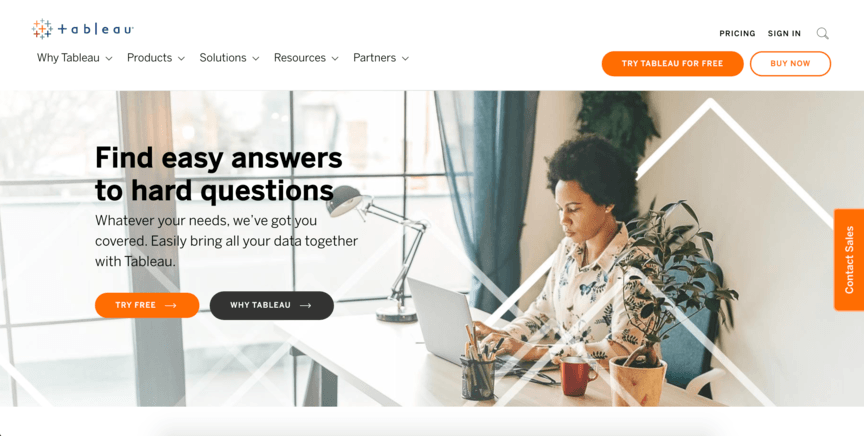 Tableau is one of the most widely-used analytics platforms available. It helps you draw data from multiple sources across your marketing and market research tools to centralize them in one place.
Tableau offers a variety of different licenses depending on what you need. Tableau Creator is arguably the best license, but at $70 per user per month, it's also the most expensive. The other two major licenses — Explorer and Viewer — don't let you create your own analytics content, but only view and organize previously published data.
The main benefit of Tableau is that it compiles your marketing data together. With a Creator license, you merge your data into one source, so you don't have to jump back and forth between different charts and graphs to see the big picture.
4. Netbase Quid
Price: Custom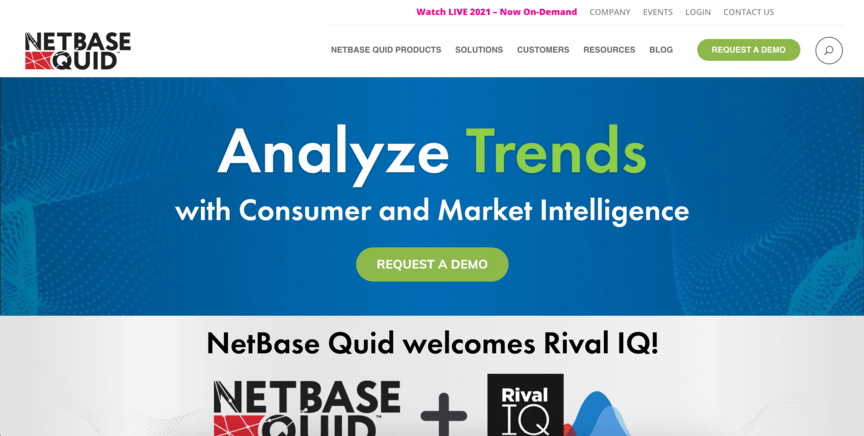 Netbase Quid is an analytics platform that focuses on spotting emerging trends. It helps you monitor customer behavior across your marketing, including on social media. Netbase also scans the Internet for industry marketing trends your business might want to harness.
This analytics martech is also excellent for determining your share of voice on social media, and it can generate heatmaps for your users — that is, charts showing which posts and pages have received the most traffic from users.
Essentially, Netbase is the ideal social listening tool — one you can use for monitoring online industry conversations to further enhance the data you gain from your other sources.
5. Adverity
Price: Custom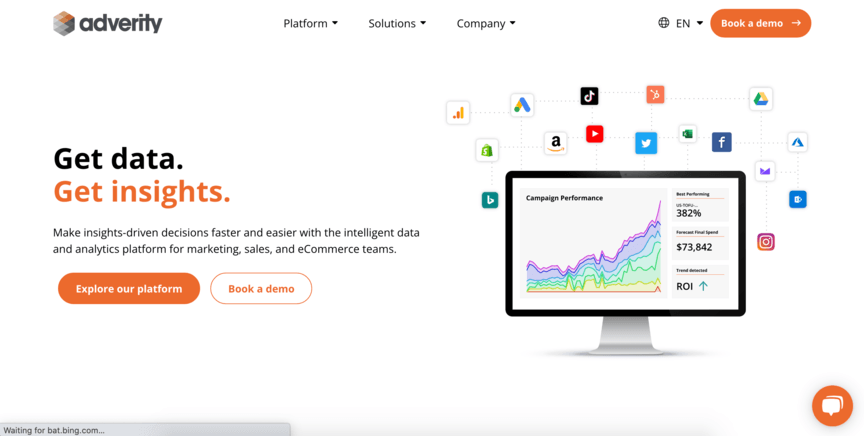 Adverity is very similar to Tableau because it focuses on centralizing the data you obtain from a variety of different marketing sources. It can integrate with over 150 platforms, pulling the data those platforms gather and pooling it together in one place.
Data centralization is a fairly simple process, but it can work wonders for your marketing. Without it, you would have to spend a considerable amount of time manually going to each platform and compiling the data from each one. But with Adverity, you can skip right to the analysis.
6. Datorama
Price: Custom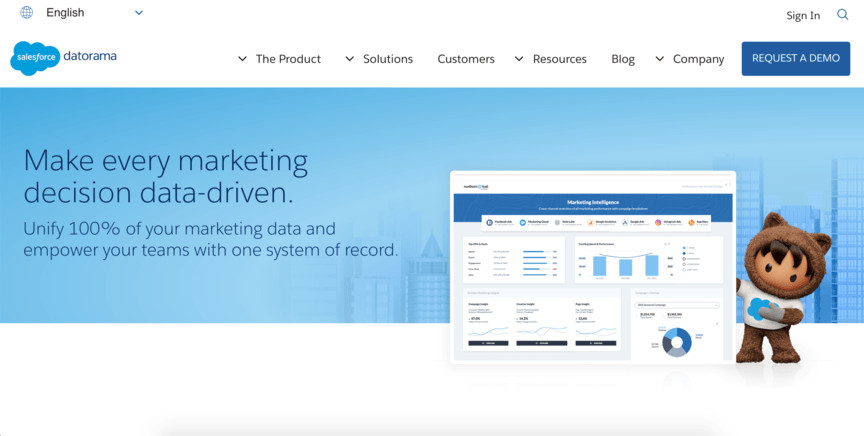 Datorama is like other platforms on this list in that it's devoted to unifying all your marketing data in one location. But unlike the other platforms, it's far more technical.
Datorama is built primarily for high-tech marketers and engineers who understand aspects like structured query language (SQL), which you'll need to know to use it. If you're not much for the technical elements of marketing, Datorama most likely isn't for you. But if you are, it can be a fantastic asset.
One thing that makes Datorama so useful is that it boasts the fact that it can integrate with 400 different platforms. When you pair that with its sophisticated data centralization abilities, you have a powerful analytics tool.
7. TapClicks
Price: $499+ per month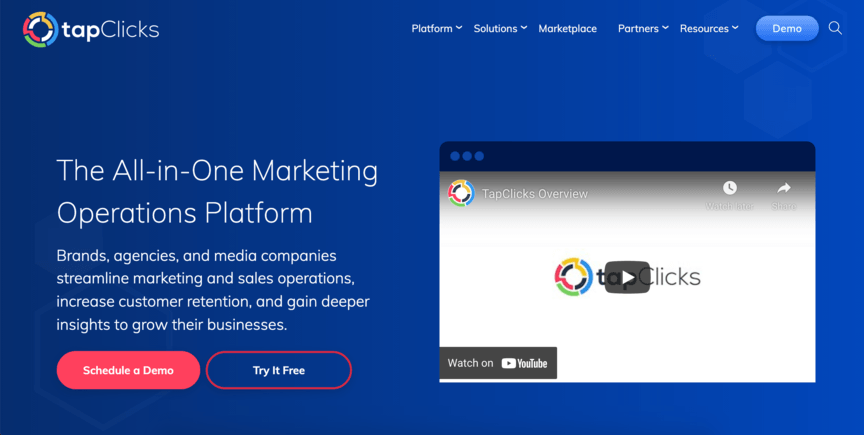 Maybe you're not too worried about the process of gathering data but are more concerned with organizing that data into useful reports. If that's the case, TapClicks is a valuable tool to have. That's because TapClicks specializes in compiling and exporting analytics reports.
When you feed your analytics data into TapClicks, it will organize it into comprehensive reports that you can then export to Word, Excel, email, and more. It can generate these reports automatically and on a set schedule.
TapClicks also claims to offer over 1400 platform integrations, helping to justify the higher price tag.
8. Rebrandly
Price: Free, with paid plans at $29+ per month
Rebrandly is not an analytics tool for your website or marketing strategies, but rather, for your website links. Its primary function is to track down links to your site across the Internet and restructure them into branded links. Branded links are shortened and branded versions of URLs (e.g., youtu.be rather than youtube.com).
In addition to its link rebranding feature, however, Rebrandly offers analytics for those links. You can track which links are earning the most traffic from users, helping you determine which types of content users are most interested in and which link-sharing channels are most effective.
9. SocialBakers
Price: $20+ per social platform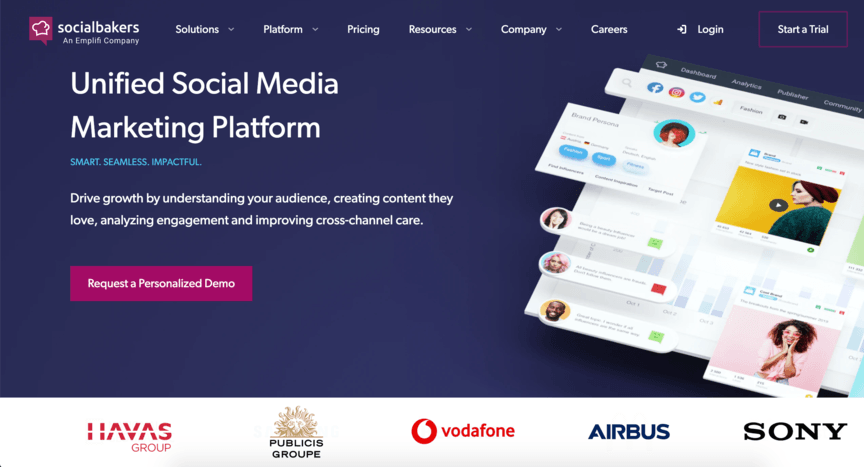 As the name suggests, SocialBakers is an analytics platform that specializes in data analysis for social media marketing. It can help you manage all your social media accounts in one place, as well as keep up with analytics data from each one.
Through SocialBakers, you can view data about which posts receive the most traffic, which ones are drive the most engagement, how many mentions you're earning, and so on. This data allows you to continually reoptimize your social marketing to drive better results.
10. AnalyticsFX
Price: Custom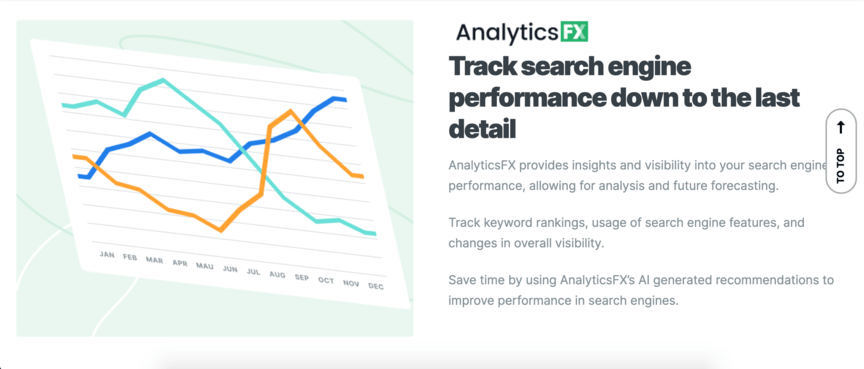 Finally, one of the best marketing analytics tools out there is AnalyticsFX, which is part of the MarketingCloudFX (MCFX) suite. MCFX is WebFX's marketing software, designed to help you manage everything from lead nurturing to call tracking.
AnalyticsFX helps you analyze your data. You can analyze how you're performing in search results, how users behave on your website, and more. AnalyticsFX will also provide recommendations on how to improve your search performance.
Time to Level Up Your Sales
Our long list of services helps you grow every aspect of your business with marketing strategies that are proven to increase bottom-line metrics like revenue and conversions.
In the past 5 years, we've managed more than 12.9 MILLION transactions across our client base.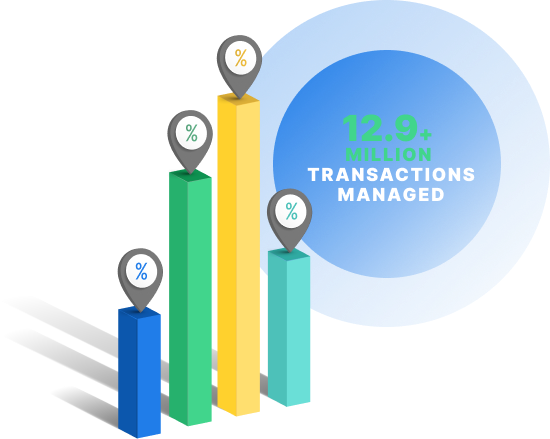 WebFX can help you get the most from your analytics martech
Ready to start driving superior marketing results with marketing analytics technology? Just partner with WebFX! When you do, not only will you gain access to AnalyticsFX, but you'll also receive help directly from our team of marketing experts.
Our marketing analytics services will help you better understand your marketing, so you can make it more effective and boost your revenue. Our more than 1020 client testimonials should assure you that when you partner with us, you're in good hands.
Just call 888-601-5359 or contact us online to get started today!