We're back with another interview as InterviewFX rolls on! This series brings you advice from authors, entrepreneurs, marketers, and other experts to help you manage your business and your online marketing a little bit better than before. Today we focus on community building and content marketing as we talk to Ann Smarty, an internet marketing veteran with a plethora of experience.
As a brand and community manager — and having founded multiple marketing websites — Ann offers you some insights into managing teams, blogging with a purpose, and building communities around businesses. Keep reading to see the full interview!
1. How did you first get started in the Internet marketing world? What drew you in?
I was never going to be a marketer and I didn't even know that Internet marketing existed when I got a job at a tiny ecommerce shop in Ukraine. Our customer base was English-speaking, so I thought that would be great English language practice (I was going to become an English linguistics professor).
The Internet marketing world drew me in. I was learning as much as I could, and soon became Director of Marketing at our fast-growing ecommerce company. I was always trying to learn and practice more, so I had my own tiny blog I was updating from home.
For analytics I installed something like StatCounter. I will never forget the magic of seeing my first clicks coming to it. All I could see was the referral page and the country they were coming from.
That was real magic!
2. You founded Viral Content Buzz, MyBlogU, and TwChat – what do you find most challenging and rewarding about starting new ventures?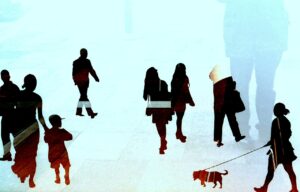 Community building requires lots of time, energy, and patience. It's like a full-time job! The most challenging aspect for me was the development one.
I was using two different development teams, and communicating my ideas to the developers was tough. The only developer who can easily understand me is my brother, but even he often misses the whole picture. I guess all of my developers still don't have a clear understanding what it was what they were building.
🙂 The most rewarding part has always been the absolutely unbelievable support I am seeing from my community members. Some of them are already like family, even though we've never met in real life! Sometimes when people rush to help and support me, I find it hard to believe that I am lucky to have such awesome people somewhere overseas.
3. Can you describe an area of digital marketing that you've seen many businesses neglect or miss out on?
Amazingly, it's high-quality content development, particularly blogging with purpose. I've seen so many businesses maintaining an official blog just for the sake of having one. Few businesses really have an idea what to publish there, so they throw in some quick generic articles on the relevant topics.
After a few months of struggling they announce blogging useless. I think blogging is one of the most efficient lead-generation and brand-building methods out there. It can turn your one-time customers or random visitors into brand ambassadors, and those are the people who'll help your business survive no matter what marketing channel fails to perform tomorrow.
A community around your business is the most powerful asset you can dream of, and blogging is one of the best ways to build one.
4. Which trends do you think will be vital to marketing campaigns in 2015?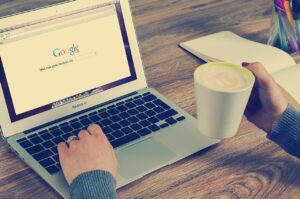 2014 had quite a few wake-up calls for marketers. We now clearly realize that we can't afford the risk of depending on Google's referral traffic. I think the most important trend of 2015 is the diversity of marketing channels we are now learning to cater for.
Building a strong web presence means making sure you don't rely on any one marketing tactic.
5. What's one piece of advice you would give someone new to search engine optimization?
It's so much a cliché that it's not even funny anymore but it's also so true that I can't help citing it here: build websites for people. This simple fundamental advice has been neglected so many times for the past ten years. We were linking because we were "voting for some page"; we were using titles that contained our most important keywords; we were using alt text to stuff our pages with more phrases we were targeting; etc… It's time to start linking to help readers find more information.
Use titles that would be interesting enough for people to click and read. Use alt text to make it easier for users with eyesight problems to understand what the image is about. I say get back to basics: make your site users your priority!
Rankings will come as secondary!

Ann Smarty is a Brand and Community manager as well as the founder of MyBlogU.com and co-founder of Viral Content Buzz. Ann is the former Editor-in-Chief of Search Engine Journal and contributor to prominent search and social blogs including Small Biz Trends and Mashable.
You can follow her on Twitter, Google Plus, Facebook, and Linkedin.
WebFX Careers
Join our mission to provide industry-leading digital marketing services to businesses around the globe - all while building your personal knowledge and growing as an individual.