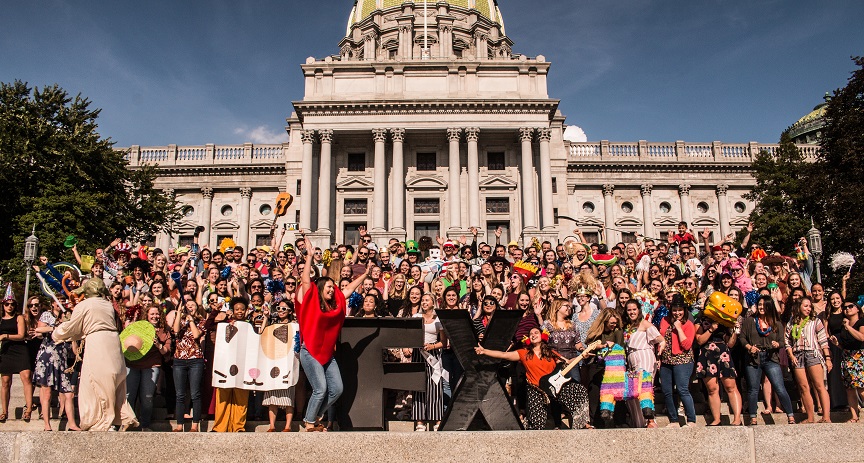 Mobile Advertising Services for Marketing Your Business
Today, your marketing strategy needs to go above and beyond traditional tactics that have been implemented for decades. People are now constantly connected to the web through smartphones and tablets, which means that your advertising has to be optimized to reach these viewers.
Explore Mobile Advertising Plans
Geofencing ad targeting

Mobile ad design

Google, Bing, and Yahoo! mobile search ads

YouTube video ads

iPhone and Android app ads
Facebook ads

Mobile coupons

Mobile ad design

Geofencing ad targeting

Dedicated digital marketing expert
Facebook, Twitter, and Pandora ads

SMS messages and delivery

International mobile ads

Mobile ad design

Mobile coupons
Reach More Customers With Mobile Marketing
Our mobile marketing services can help your business:
Instantly reach and connect with your audience in short, mobile-optimized messages
Deliver SMS messages for contests, coupons, and keyword-based promotions
Influence marketing messaging through "geofencing," a location radius targeting strategy
Create mobile-optimized advertisements that appear on leading social media networks and applications
Learn more about mobile advertising services from WebFX by contacting us online or giving us a call at 888-601-5359 today!
WebFX Mobile Advertising Services
These mobile-optimized ads will help you reach app users, those using their phone or tablet to search for products, and even those using services like Foursquare to "check in" at their favorite locations. We work to make sure your mobile marketing plans are accessible by as many people and in as many places as possible.
Our mobile advertising plan gives you attractive, eye-catching ads in all the sizes you need to get placement on the best and most used apps and search engines. Instead of simply hoping your ad shows up and gets noticed, work with WebFX and know your ad will get the response you want.
Our team of mobile marketing experts knows how to get the most out of potential customers that are on the go. Our mobile marketing plans are a reflection of that knowledge and expertise, and we'll work to make sure you get the best ROI from every strategy you want to implement.
Plus, we publish our mobile marketing pricing online so you can know exactly what to expect when you invest in your plans. We believe transparency is crucial to a healthy relationship with our clients, and we don't add any surprise or hidden fees to any of our services.
SMS Messaging Services
With text message marketing, you can instantly reach and connect with your target audience without worrying about the chance that a browser will improperly format your message. Build your texting list via opt-in or find your potential customers when they are in your area with our geofencing location-based texting. As you're determining your needs, take a look at our text message marketing pricing — also called SMS marketing pricing — to find what works best for your business.
All of our text message marketing pricing is listed below. We offer a variety of different services, and we deliver superior results for all of them. Our SMS marketing pricing is based on the measures you want to take to increase your business's visibility, drive traffic to your website, and increase conversion rates.
Attract more revenue with mobile advertising services
More people are using their phones today than ever. Nearly everyone has a smartphone. To reach your target audience, you need to reach them on the devices they use the most. That's where WebFX, a leading mobile marketing and mobile advertising company, comes in.
To reach viewers, our mobile advertising plans provides your business with maximum reach on mobile websites like Facebook, Foursquare, and Twitter. We can also create mobile-optimized ads for search engines like Google, Yahoo, and Bing. Take a look at our mobile marketing pricing to determine which plan best works for your company.
Target specific locations with geofencing SMS Marketing
To make the most of your mobile message, the WebFX mobile strategists utilize Geo-Fencing technology and proximity campaigns. This tactic increases subscriber interaction and conversion rate by targeting your potential customers at a time when they are most likely to visit your business or when they are already in your store. If they're in your area, geo-fencing helps bring them to your door!
Location-based SMS and message marketing works by creating a virtual perimeter around your business location. Once a SMS or Push Notification subscriber crosses the boundary of this "geo fence," the location-aware messaging is triggered.
The most successful location-based texts offer a compelling and time-sensitive promotion to potential customers. From a local restaurant offering nearby shoppers a buy-one-get-one special before 2pm to nail salons promising 10% off all manicures and pedicures, these messages can be the perfect opportunity to entice a first time customer toward your business. To learn more about geo-fencing SMS promotions, speak with a WebFX team member today.
Reach users with SMS contests, promotions and coupons
With a WebFX text message marketing plan, you are guaranteed delivery on all mobile networks. This allows your branded message to always find your targeted audience.
Once a mobile visitor opts in to your text messaging service, WebFX will manage your list of potential customer numbers. Our team of SMS strategists will work with you to create unique promotions, coupons or contests for your business. Compared to other sweepstakes or contests, texting contests are extremely easy for participants who can immediately enter. Examples of SMS contests range from "text to win" or mobile treasure hunts.
Get started with mobile advertising services
Ready to start reaching mobile users like never before? Call 888-601-5359 or contact an expert today to start your mobile advertising campaign.