Say Hello to Your Google Ads Agency
A 20% decrease in cost-per-conversion. A 108% increase in year-over-year Google Ads conversions. A 71% increase in contact form submissions. These are just some of the results driven by our award-winning (and certified) Google Ads agency. So, say hello to more revenue from Google Ads by requesting your PPC proposal now.



Get transparent plans & pricing from our AdWords agency
Looking to see what our Google Ads management services include and how much they cost? Check out our plans and pricing below now:
$0 – $12,000/month ad spend (paid to networks)

Up to 2,000 keywords targeted

Google Ads & Bing Networks

Strategic bid management

Tracking for 100 web lead phone calls

Transcription for 25 web lead phone calls
$12,001 – $50,000+/month ad spend (paid to networks)

Up to 10,000 keywords targeted

Google Ads & Bing Networks, plus Google Shopping

Up to 2 personal consultations

Fraud activity monitoring

Rule-based bidding management
$50,001+/monthly ad spend (paid to networks)

Up to 10,000 keywords targeted

Landing page template setup

MarketingCloudFX lead tracking

Banner ad design

Website conversion analysis reporting
Capture more revenue with our Google Ads agency
With more than 650 paid advertising campaigns managed for businesses in a number of industries, like manufacturing, ecommerce, and healthcare, WebFX is a top Google Ads agency.
Get a digital advertising campaign that drives real results for your company by partnering with one of the most trusted AdWords agencies in the industry: WebFX. Discuss your goals, budget, and more by contacting us online or calling 888-601-5359 to talk about your business!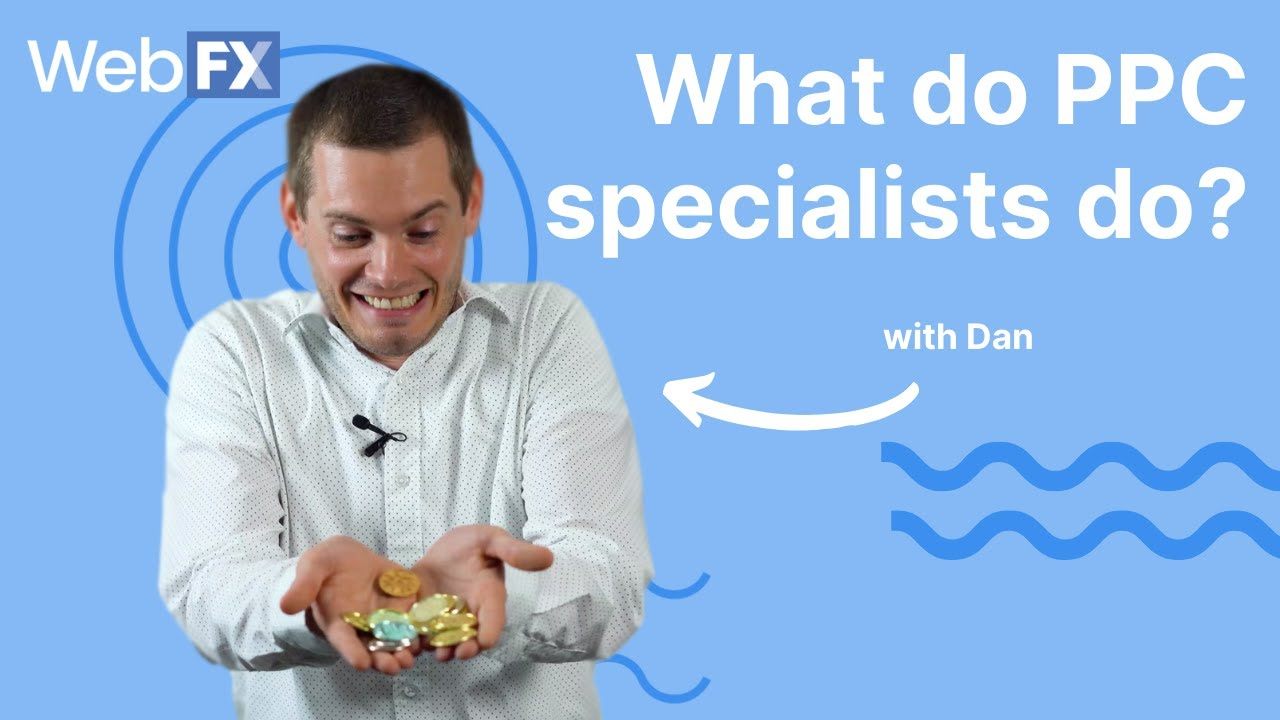 Why our Google Ads agency?
Choosing WebFX as your Google Ads agency offers several competitive advantages, including:
Premier Google Partner
Custom Google Ads strategy
Proactive campaign management
Dedicated account manager
Personalized reporting dashboard
Transparent pricing
In-house advertising, copywriting, design, and development team
Keep reading to learn more about why we're a top Google AdWords agency for businesses like yours.
What do our Google AdWords management company's services include?
As your Google AdWords management company, we provide you with a turnkey solution to advertising on Google. Whether you want to promote your business with Google Local Services ads, remarketing campaigns, or Google Shopping ads, we can help.
All our ad management services for Google Ads include the following:
Custom strategy
Dedicated account manager
Google Analytics integration
Strategic bid management
Call tracking
Lead tracking
Return on investment tracking
Monthly performance and analysis performance
Specific services or service plans offer access to additional features. A few examples include:
Rule-based bidding setup and management
International campaign management
Conversion analysis reporting
Professional banner ad design
Landing page design
Landing page performance testing
And more
Learn more about our services and plans, as well as which ones match your company's needs the best by contacting our Google Ads agency. Give us a ring at 888-601-5359 or contact us online to speak with a strategist one-on-one.
Explore our Google AdWords agency's services
Our Google Ads agency provides not only industry-leading expertise but also full-service solutions for paid advertising. Whether you're looking to launch a remarketing campaign or revise a series of shopping ads, our team of more than 450 digital advertising specialists can help.
Learn more about our agency's digital advertising services:
Pay-per-click advertising
Companies that invest in pay-per-click (PPC) advertising on Google earn an average return on investment (ROI) of $8 for every $1 spent. Your business can maximize your ROI with our PPC management services, which provide a turn-key solution to PPC.
With our Google advertising agency, your company can develop a competitive and custom strategy for Google's ad network that drives more than clicks but also sales, leads, and revenue. Your dedicated WebFX account manager also provides your team with transparent reports, plus a consistent point of contact.
Remarketing and retargeting
Remarketing can create significant growth and opportunity for your business. Studies show that people who see retargeted ads are 70% more likely to convert, like by requesting a custom quote, purchasing your product, or contacting your team for more information.
Our experienced (and certified Google Ads team) helps your company maximize the benefits of remarketing. With custom strategies, targeted ad copy, and professionally designed display ads, we help you reconnect and convert these valuable business buyers and consumers.
Google Shopping
Ecommerce companies can generate a significant amount of revenue from Google Shopping Campaigns. That's why the average spend for Google Shopping has increased by 40% year-over-year, demonstrating the channel's ability to deliver on business goals for sales.
Work with our Google Ads agency to take full advantage of Google Shopping Campaigns. Your dedicated account manager can help your company not only launch a successful Google Shopping Campaign but also take advantage of Google Smart Shopping Campaigns to accelerate your sales.
Start Your Google Shopping Ad Campaign
International ad campaigns
Businesses with an international audience demand an online presence to match. With a global ad campaign, your company can reach valuable users across the globe, driving your brand awareness, revenue, and sales numbers to new levels.
Your dedicated account manager at WebFX can help your company launch a successful international ad campaign. Our in-house team of copywriters and designers can also develop ad copy and designs that speak to every single segment of your global audience.
Advertise Internationally With WebFX
Display advertising
While display advertising only offers an average click-through rate (CTR) of 0.46%, it's a useful channel when it comes to brand awareness. That's because display ads catch the attention of users visually. Even if users don't click on your ad, they still get exposed to your products and services.
Get the best return from your display advertising campaign with the expertise of our award-winning team. We'll create compelling copy and original designs for your ad. Plus, our Google AdWords management company will monitor clicks, conversions, and click fraud activity to help your team make the most of your budget.
Get a Custom Display Advertising Campaign
Landing page design and optimization
A successful PPC campaign goes beyond keywords, ad copy, and targeting. It also thinks about a user's next step, after they click on your ad and arrive on your landing page. With custom landing pages for your ad campaigns, your business can deliver on user expectations and drive results.
Our Google Ads management agency features a dedicated team of designers that specialize in landing page design. We can provide your business with a fast, user-friendly landing page that drives sales, phone calls, revenue, and more.
Ad conversion rate optimization
An advantage of digital advertising is that your ad campaigns can always become one percent better. Whether your company tests new calls-to-action (CTAs), updates ad copy, or compares landing pages, you can discover new and compelling ways to drive calls, purchases, and more.
As your Google Ads agency, WebFX can optimize and test your ads for you. We can compile test recommendations too, allowing your team to focus on your day-to-day tasks versus struggling with multiple responsibilities and too little time.
Optimize Your Ads for Driving Revenue
Get a custom strategy for marketing your business on Google Ads by contacting us online today!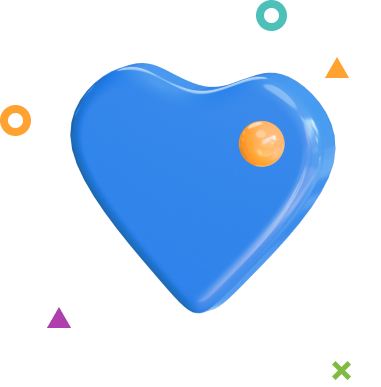 We Form
Longterm Partnerships
Over 90% of WebFX clients continue partnering with us into year 2 of their campaign.
Speak with Us Today!
Ready to Grow? Get your FREE Quote Today!
We measure our success by how much we WOW our clients.
A behind-the-scenes look at working with our Google Ads agency
Companies from a variety of industries and locations partner with our full-service Google Ads agency because of our custom strategies, hands-on approach, and proven results. What is it like to work with our team, though?
Get a preview with this behind-the-scenes look at our paid advertising services:
Research and analysis
Your business is unique, from your team members to your goals. That's why our AdWords management company invests a significant amount of time researching your industry, products, and services. We also take the time getting to know you and your team because you're a name, not a number to us.

In addition to learning about your business and team, we also do a deep-dive on the following areas:
Your current ad strategy and campaigns
Your current ad account structure
Your competitor's ad strategy and campaigns
Your target audience
With exclusive tools, like MarketingCloudFX, our Google AdWords agency can get unmatched insight into the movements of your competitors. We can also discover high-value, low-competition keywords to maximize your results and minimize your cost-per-click (CPC).
Strategy development
Next, your dedicated account manager starts the process of developing a custom campaign for your business. Your dedicated account manager tailors your campaign to your company's goals, like generating more leads to driving more product sales.
Their strategy also covers the following areas:
Audience targeting
Keyword targeting
Recommended monthly budget
Recommended bids
Number of campaigns and ad groups
Preferred landing page
As a full-service agency, our team can also build campaigns for other ad networks. For example, your dedicated account manager can create a campaign for Bing, as well as social media sites like Facebook, Instagram, and LinkedIn.
With your strategy developed and approved by your team, your dedicated account manager starts collaborating with in-house copywriters and designers to compile your campaign's creative assets. Once your team reviews and approves these assets, your account manager can launch your strategy.
Ongoing management
When you partner with our Google Ads agency, your company receives a full-service solution to advertising on Google. As a client, we manage your ad campaigns on an ongoing basis. That means we're continually improving your conversion rates, optimizing your CPC, and increasing your bottom line.

As a part of our ongoing management services, your dedicated account manager provides the following:
Performance testing of your ad copy
Keyword research and advanced keyword selection
Strategic management of bids
Testing and analysis of landing page performance
Tracking of phone calls and leads via MarketingCloudFX
In addition, your team receives monthly reports and check-ins with your account manager to discuss your campaign. Depending on your plan choice, your company may also get up to two monthly consultations with your dedicated account manager.
Results reporting
Transparency is critical in online advertising, especially when partnering with a Google Ads management agency. We value transparency at WebFX, which is why we publish our service prices online and provide monthly upfront reports to our clients.
This unique approach is why our client recommendation score exceeds the industry average by 488%. We're a partner to your business and an extension of your team. Your dedicated account manager, plus the entire WebFX team is committed (and invested) in your success.
Every month, you can expect a transparent, easy-to-interpret report from your dedicated account manager. Your account manager can also walk your team through the report, explaining all the details and answering all your questions.
Even better, it's fast and easy for your team to share reports with anyone in your organization.
Get all the benefits of the best Google Ads agency
In today's growing digital marketplace, you have multiple options when it comes to Google Ads agencies. WebFX, however, offers a competitive edge that makes our agency a top choice for small-to-midsized businesses (SMBs).
Learn more about why WebFX can help you succeed:
Experience
With more than 25 years of experience, WebFX is a seasoned veteran of paid advertising. Our role in the industry goes back to when agencies like ours were called Google AdWords agencies. The longevity of our company, as well as growth, demonstrates our ability to adapt and excel to market changes fast.

For your business, this means your company stays ahead of the game, rather than behind it.
Google Premier Partner
Any agency can provide Google Ads management services. Not every company, however, can match the strict advertising standards of Google. As a Google Premier Partner, WebFX meets these requirements, which include generating significant growth and ad revenue for clients.
For your business, this translates to a reliable and trusted partner that you can count on for results.
MarketingCloudFX
As one of the most experienced Google AdWords management agencies in the industry, WebFX features some of the industry's best marketing automation software: MarketingCloudFX. With this client-exclusive software, your company can receive advanced insight into competitors, data-backed recommendations, and more.

For your business, this offers a powerful competitive advantage that can amplify your results.
Results
With more than 650 PPC campaigns managed, our Google Ads agency comes with a strong track record for performance. Our case studies, like for York Saw and Knife and Reynolds Building Solutions, demonstrate the results and impact we make on our clients and their companies.
For your business, this means revenue, growth, and the ability to achieve your biggest goals.
Explore our Google Ads agency's plans and pricing
Browse our PPC plans to learn what our Google Ads management services include and how much they cost.
Budget over $50k/mo? Check out our enterprise campaign management offerings for campaigns from $50k-$2m/mo in ad spend.
Get results with our Google Ads management company
In the past five years, WebFX clients have earned more than $2.4 billion in revenue, more than 6.3 million leads, and more than 4.2 million phone calls. Not to mention, we've managed more than 11.6 million transactions for our clients.
That's why WebFX is the Google Ads management agency businesses trust.
Discover how our award-winning team can help your company create revenue-generating ad campaigns by contacting us online. Or, chat with an experienced strategist now by calling us at 888-601-5359 today!