When you develop an online marketing campaign, it's like weaving a giant web. This strand reaches out to social media, this one to email, this one to Google search. But at the center of that web, where all the strands lead users back to, is your website.
In other words, your website is central to every type of online marketing that you do. For that reason, it's essential that you optimize your website design. You might have superior paid ads or social media posts, but with a badly designed website, it won't mean anything.
When users are led to your site by your marketing, you want them to be captivated by what they encounter there. Your website is the final and most critical tool in driving people to convert, so you need it to be in tip-top shape.
Still, how do you do that? What's the best way to optimize web design for fire protection companies? Below, we'll look at six different answers to that question.
Read on to learn more, and then partner with WebFX's team of over 500 experts for our top-of-the-line web design services. Just call 888-601-5359 or contact us online to get started!
6 top-notch tips for boosting your fire protection company web design
For any website, there are a handful of basic elements that determine the quality of the visitor's experience. Here are six features you should aim to optimize in web design for fire protection services.
1. Use clear navigation
One of the first things your fire protection web design must get right is navigation. Web navigation is essentially the system by which you help users find their way around your website.
The most obvious visual example of navigation is the navigation bar, usually found at the top of the website on any given page. A navigation bar is critical if you want users to find their way around.
If your site has multiple sections and subsections, it's a good idea to use drop-down options on your navigation bar that show how everything is laid out. Confires Fire Protection Service provides a fantastic example of this setup.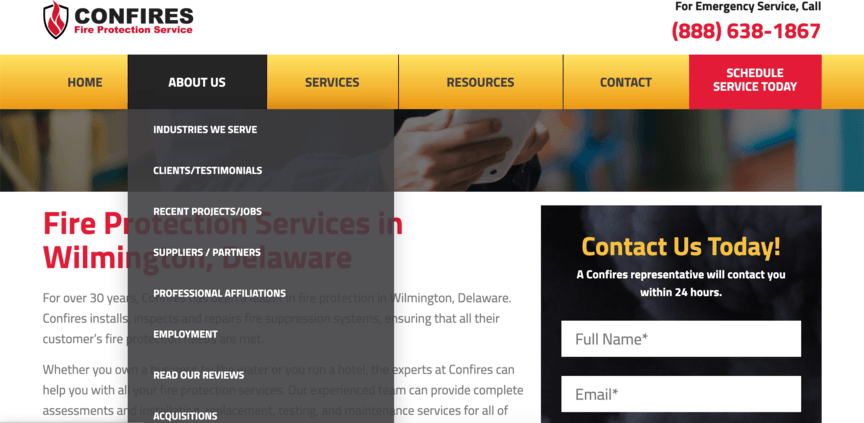 Confires' homepage starts off with a simple navigation bar at the top. When you hover over tabs on the bar, however, they drop to show the different pages within that section.
2. Implement unique branding
Another crucial element of web design for fire protection services is branding. Branding involves designing your website with visual elements that evoke the unique character of your business.
When you sell the same basic products or services as your competitors, you want your brand to stand out, so prospects choose you. There are various things you can do to make your business stand out from the crowd.
Whether it be your choice of fonts, your color scheme, or the style of shapes you use on your pages, you want to design your site in a way that will help people remember it.
Fire Protection Team (FPT) put this concept into action on their website in a remarkably simple way.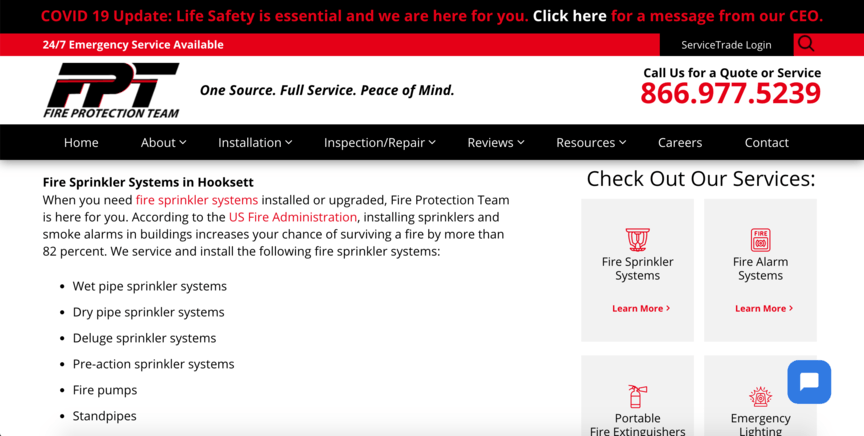 FPT chose to brand themselves with three colors — red, white, and black. Nearly everything on their site is true to that tricolor scheme. To stay consistent with it, they even set up their linked text to be red instead of blue.
3. Make good use of white space
Much of fire protection web design ultimately comes down to the user experience. You want users to have the best possible experience on your site when they visit it — otherwise they might not stick around for long.
One of the best ways to improve the user experience is to use plenty of white space. White space is exactly what it sounds like — the empty space on your page that isn't occupied by any text or images.
While it might be tempting to fill every square inch of the page with content, that's not a good idea, as it can be overwhelming to users. When you use white space, you make things easier on visitors' eyes.
Frontier Fire does a fantastic job of showing how this setup should look.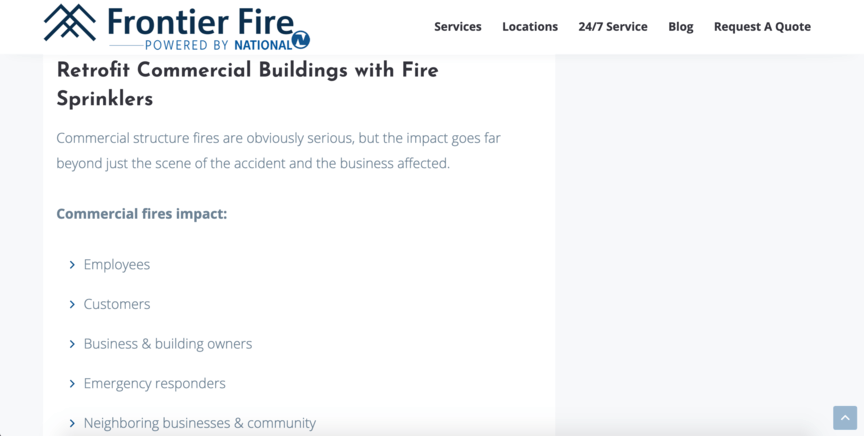 In their blog posts, they try to use short paragraphs and bulleted lists as often as possible, allowing them to fill the rest of the area with white space.
4. Design interactive elements
You want to keep users engaged on your website, so they'll stay there longer, and there are few better ways to do that than to use interactive elements.
Interactive elements are parts that users can directly interact with in your fire protection web design. They frequently appear as graphics that move or change when you click them or hover your mouse over them.
You can also create more extensive interactive elements, like customizable pricing charts. Users can input different numbers and dollar amounts to get a customized quote at the bottom of the chart. Whichever route you choose, interactive elements are always a good element to include.
Fire Protection Specialists provides a straightforward example of an interactive element.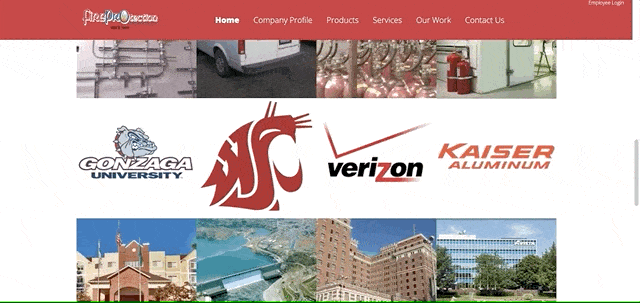 On their homepage, they have a section displaying their previous customers. The display starts off as a grid of logos, but when you hover over one of the logos, it highlights the image red and displays the business name.
5. Use responsive design
Did you know that Google ranks websites based on their mobile format? That means that even if your site is perfectly designed for a desktop computer, it still has no shot at ranking in Google results if it doesn't practice responsive design — that is, if it isn't optimized for mobile devices.
Given that over 50% of all Internet traffic comes from mobile devices, this arrangement isn't that surprising. The fact is that most people will find your website on a mobile device, and you need to make sure it looks appealing and functions efficiently for those people.
That's why responsive design is a crucial element of web design for fire protection companies.
If you want to see how responsive design looks in action, look at Yukon Fire Protection.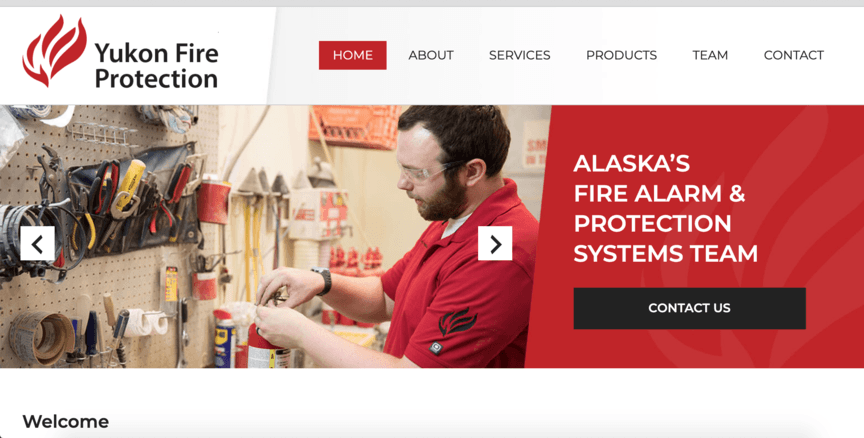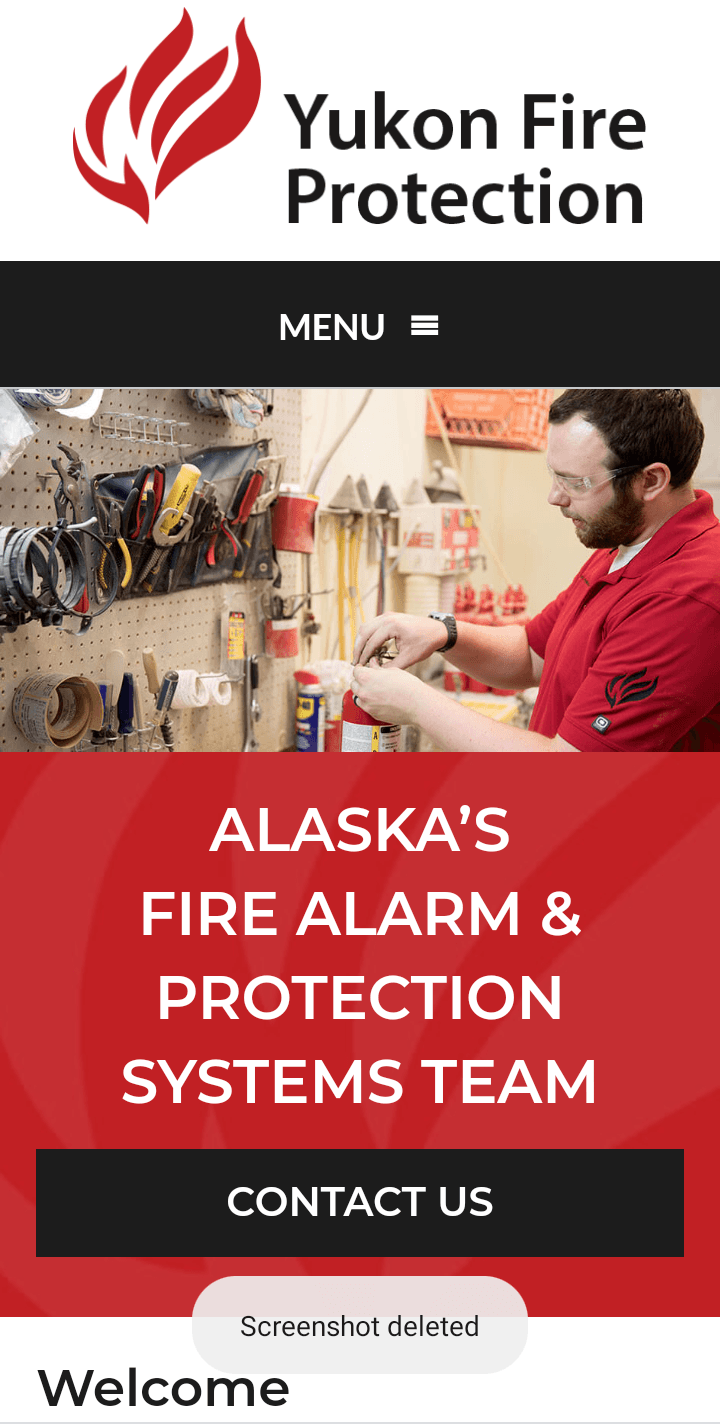 On a computer, their homepage displays a banner that shows a series of changing images on the left and a text blurb on the right. But lining those up horizontally doesn't work too well on a phone screen, so on mobile, they're rearranged vertically.
The rearrangement ensures that the visual design is pleasing and the content is easily viewable no matter what sort of screen a user looks at it on.
6. Optimize for fast page load speeds
The final essential piece of the fire protection company web design puzzle is page load speed. As you might guess, page load speed is a measure of how quickly pages on your website load.
A whopping 83% of users expect web pages to load in three seconds or less. Three seconds might not seem like much, but in the world of page load times, it's practically eons. You want all your pages to load in one or two seconds if possible.
You can check how fast any given page is loading by using Google's PageSpeed Insights, which will rate your page load speed on a scale of 1–100. Anything in the red zone (0–49) needs improvement, while yellow (50–89) is moderate to great, and green (90¬–100) is excellent.
Honolulu Fire Protection is a good example of a site with high page load speeds.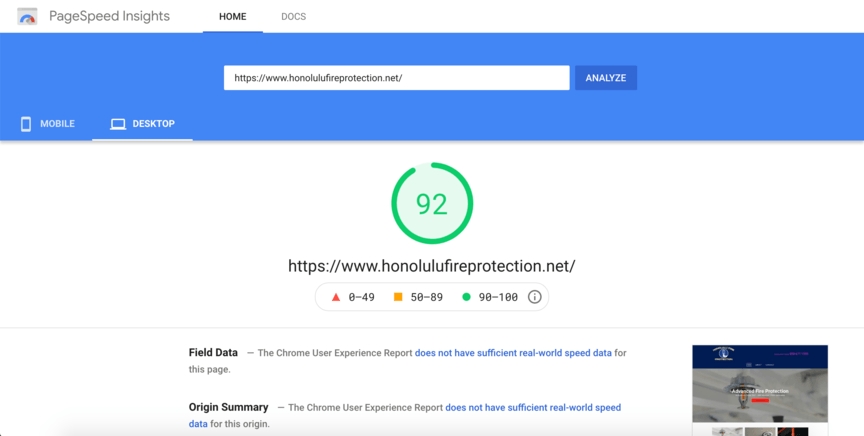 PageSpeed Insights currently ranks Honolulu's homepage at 92, which is incredibly positive. As a result, they will deliver a more positive user experience for their audience with their fast load times.
We'll help you create a website that stands out.
"WebFX has been instrumental in helping us develop a new website, allowing us to be a leader in our industry."
Learn More About Our Web Design Services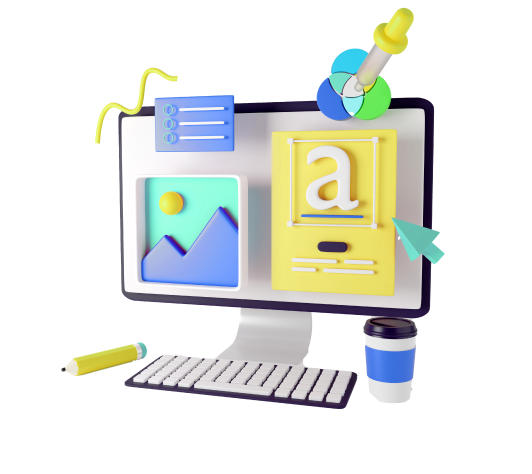 WebFX knows web design for fire protection services
Ready to revitalize your website to bring in more leads and conversions than ever before? Let us help! At WebFX, we've been working in digital marketing for over 25 years, and we know fire protection company web design inside and out.
With our web design services, you'll get help optimizing your site for all the tips listed above and more. You'll also receive a dedicated account representative to keep you closely informed on everything we do.
To get started with us today, just call us at 888-601-5359 or contact us online!
Earn a 20% greater ROI with WebFX