With more than 2.3 billion monthly active users, Facebook is a go-to platform for law firms. Not only can you market your law firm via Facebook, but you can also advertise it, using an array of targeting options that deliver your ads to the most valuable leads.
Is Facebook advertising for lawyers worth the effort, though? Yes.
Lawyers across the U.S. incorporate Facebook into their marketing and advertising strategy to acquire leads, build brand awareness, and build a relationship with current and future clients with consistent success. If you're not using Facebook, you're giving away business to your biggest competitors.
Keep reading to learn more about the value of Facebook for lawyers, plus how to get started with Facebook advertising for lawyers. For inspiration, we've also included some helpful examples of Facebook ads for lawyers, making it even easier to get started with your ad campaign.
If you're looking for professional help with Facebook advertising, contact us online or give us a ring at 888-601-5359 today!
Growing your social presence with WebFX is a walk in the park.
"WebFX allows growing your social media platforms to be stress-free! They are knowledgeable and adapt to your company needs!"
Learn More About Our Social Media Services

What is Facebook advertising?
Facebook ads are highly-targeted advertisements. They're also highly effective.
There are 1.4 billion people who use Facebook, and Facebook ads allow you to home in on the ones who are most likely to use your legal services. Think for a moment about how much advertising money is wasted on mass advertising that doesn't reach the right people?
Traditional means of advertising target large groups of a diverse demographic, while Facebook ads target large groups of your target demographic.

Hear What It's Like to Work With WebFX!

"Our account manager and the WebFX team have the tools, tips, and tricks to provide solid analysis and actionable updates and content to our website. They are studying our industry to ensure we are all on the same page and growing our audience."
Law Firm
Why is Facebook advertising for lawyers valuable?
Facebook advertising for lawyers offers several excellent benefits, including:
You can customize Facebook ads for lawyers
There are a plethora of choices when it comes to deciding on Facebook ads.
First, you can decide to advertise your Facebook page, your website, a specific deal, or something else. Then, you choose the format of your advertisement and where you want it to appear. And after that, you choose your budget and the image and text. Finally, you decide who will see it.
You can target specific demographics with Facebook ads for lawyers
The beauty of Facebook ads is that you can specify many demographics to home in on the right people to see your ad. Age, gender, interests, relationship status, location, political affiliation, and financial status are all options for targeting. No more of your advertising budget needs to be wasted on ads that don't come close to reaching the right people!
You can make advertising cost-effective with Facebook ads for lawyers
You can set your own budget per ad, so you will never exceed what you want to spend. You can pay more to have more exposure, or tweak your budget if you notice an ad isn't doing very well.
You can track your progress with Facebook ads for lawyers
With Facebook advertising for lawyers, you can track the progress of every ad you run. You can find out how many people clicked on it, and use that information to make changes to your advertising plan.
Where do Facebook ads for lawyers appear?
Before you sign onto Facebook and start creating ads for your law firm, it's smart to take a moment and learn a bit about your options.
First, you should know there are two different formats:
Right-hand column ad: This was the first format that appeared on Facebook, and it's still used today. These ads tend to be cheaper. They appear on the right side of the newsfeed.
Newsfeed ad: These advertisements appear in a user's newsfeed. They typically get a lot of attention because they're placed here and are hard to ignore.
After you decide on the format, you have to choose from the following eight types of Facebook ads:
Photo ad: A simple advertisement, you upload a photo to share and add a few words of text. Aim for a photo size of 1200×628 pixels, so the image won't be cropped.
Multi-product ad: These ads place a few images side by side, and users can swipe or scroll through them horizontally.
Local ad: If you want to gain foot traffic to your business, use a local ad.
Facebook video ad: Video ads appear directly in the newsfeed and demand attention.
Offer ad: If you want to offer a discount or are promoting a special, use an offer ad.
Boosted post: Hopefully you're creating and sharing high-authority content on your Facebook business page. If you want a particular post to gain more visibility, you can pay to boost it.
Event ad: To promote a specific event, consider an event ad.
Retargeting ad: Retargeting ads follow people who are interested in your legal services. If someone previously clicked on one of your ads or visited your website, a retargeted ad will appear to them again and again.
4 tips for getting the best results with Facebook ads for lawyers
Facebook makes it simple to create effective ads. Consider the following tips if you're ready to get started with Facebook ads for lawyers:
1. Remember that ads are visual
Ads should only contain 20 percent text, so it's important to use quality images to entice people to click. Opt for something attention grabbing and visually appealing.
2. Use landing pages
Make sure to use a landing page, so when people click on your ad, they're taken there instead of your homepage. This will ensure they're receiving the information most relevant to them, and that they won't have to navigate through your website to find more information.
3. Don't neglect your CTAs
Calls to action are a crucial part of your ad. Facebook also gives you the option to add a CTA button to your ad, for something like "read more," "download," or "sign up." These seemingly small — but exponentially important — parts of your ad let interested folks know what to do next if they're ready to act.
4. Remember to target existing clients
Many lawyers can cross-sell to their existing clients, promoting their other practice areas. This strategy is works best for general practices.
Not happy with your social media engagement?
We've got just the blog post for you.
Read the Blog Post & Watch the Video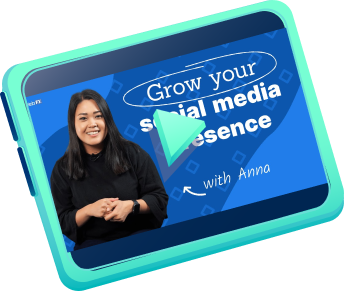 Need professional help with Facebook for lawyers?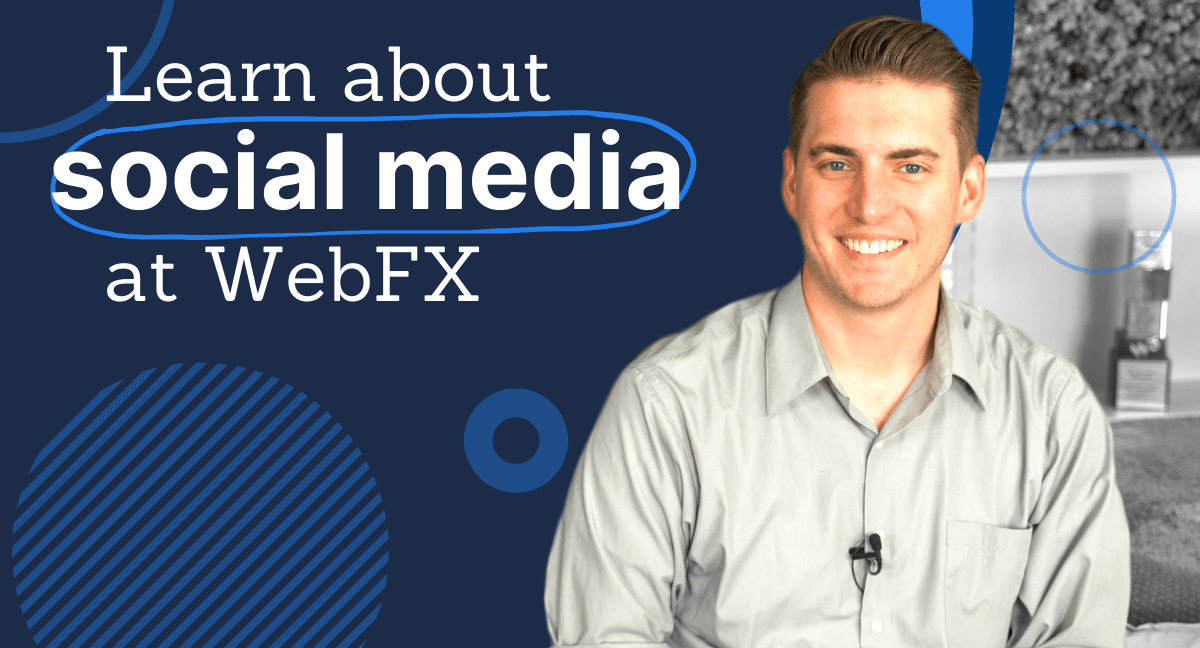 At WebFX, we work with Facebook advertising every day. Our team of social media marketers can take your law firm and effectively advertise for it on Facebook, so you can connect with more clients. With tried-and-true methods, innovative strategies, and good old experience, our team will give you the results you need to make your law firm grow.
Check out our Facebook advertising plans, and contact us today to learn more about Facebook advertising for lawyers.
Earn a 20% greater ROI with WebFX