Many times, your website is the first point of contact between your law firm and potential clients. In order to show them that you're worth their time, it's important that it combines engaging design and functionality. A well-designed website can make or break your law firm's ability to attract and convert new clients.
On this page, we'll take a look at the factors that affect law firm website design cost, why design prices vary, and how WebFX can help design a site that increases the online reach of your law firm. If you'd like to talk to a web strategist to learn more about our web design services, feel free to give us a call at 888-601-5359 or contact us online.
How is law firm website design cost determined?
Several factors come into play when determining law firm website design cost.
First, the size of your website will impact cost. Since each page takes time to design and develop, the more pages you have on your site, the higher the overall cost.
Your site's cost will also depend on how custom you want it to be. Some web design companies spend minimal time perfecting the look of a site, and some even use pre-designed templates. Our award-winning artists uniquely craft each page, and the quality you choose will impact price.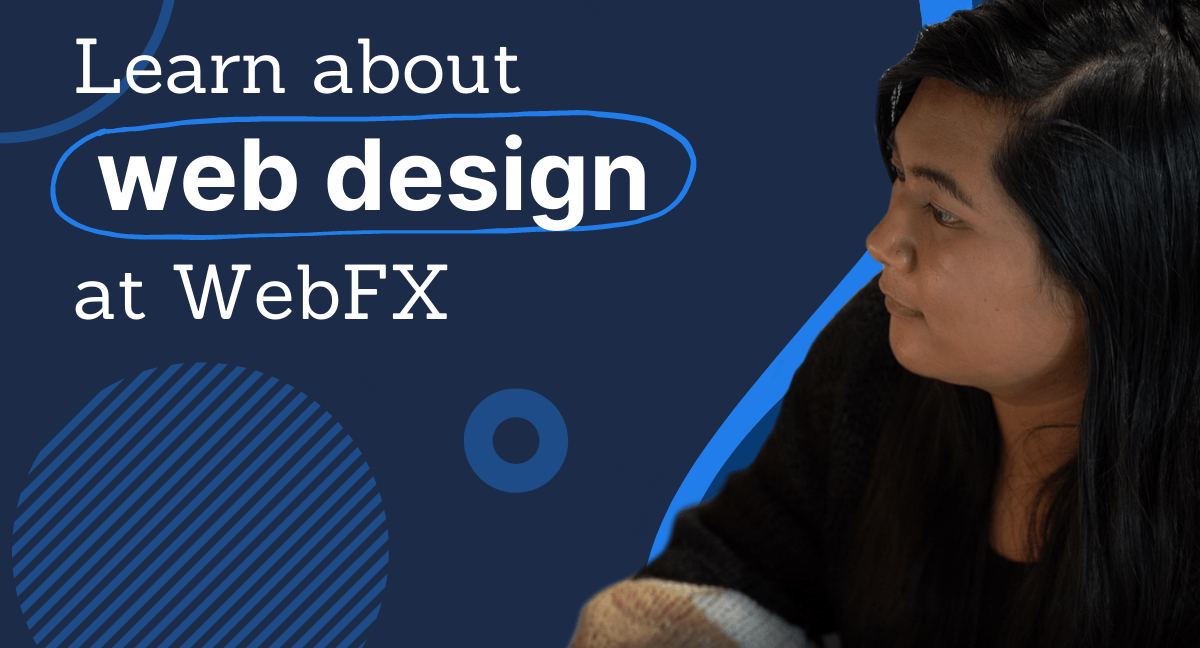 In addition to visual elements, you'll also have to consider whether you want original copy and optimization services for your site. Search engine optimization (SEO) can help your website get seen by your target audience, so even though it isn't technically a design concern, you may decide to work with an agency that offers it as well.
Prices can also vary based on your project and the extent of the services needed. For example, does your site need a complete overhaul? If so, it will probably be more expensive than simply refreshing a few pages. And extra features, such as lead management and content management systems (CMS) can also alter the price of your website design cost.
At WebFX, our web design cost is based on expert analysis of your website and the research that goes into creating each component of your website design, and we design our clients' websites with conversions in mind.

Hear What It's Like to Work With WebFX!

"Our account manager and the WebFX team have the tools, tips, and tricks to provide solid analysis and actionable updates and content to our website. They are studying our industry to ensure we are all on the same page and growing our audience."
Law Firm
Why does the cost of law firm website design vary?
Any agency can claim that they are experts in law firm website design and set their prices however they see fit. It's up to you to evaluate the credibility of a design agency and determine if their prices reflect the value of their services.
WebFX is a leader in the field of design, and we understand what it takes to design a website that attracts clients to your law firm. When determining law firm website design prices, we take several factors into account. And you can even try out our project quote calculator to get an idea of our pricing for various projects.
Website design plans from WebFX
At WebFX, we believe that successful website design includes more than colors, typography, and visual elements.

Our designers work with our Internet marketing team to ensure that your law firm's website is not only a great representation of your company, but also an effective marketing tool. This means that when you work with us, you'll get more than a visually appealing site – you'll get a comprehensive online presence you can use to attract and convert new clients.
While some agencies choose not to publish their prices online, we want to make it easier for you to make an informed decision. You can check out our web design pricing page for more information.
Though we can't give you a truly personalized quote without knowing your specific goals, we chose to publish our prices to make it easier for you to compare prices and find a web design agency best suited to the needs of your project.
We don't want to tell you about the work we do, we want to SHOW you.
View Our Portfolio

We've built over
Websites
in a variety of industries.
How to plan for law firm web design costs
When budgeting for your law firm website, it's important to do your research. However, cost should not be the only factor you consider.
A lot of times, you get what you pay for when it comes to design. So agencies that advertise cheap design services often don't deliver sites that are both aesthetically pleasing and user-friendly.
At WebFX, we'll work with you to implement a design that you are not only pleased with, but that attracts clients to your law firm and helps you convert website visitors.
Get a custom web design quote for your law firm
Want to find out more about our law firm website design prices? Contact WebFX today for more information and to start designing a custom website to attract new clients to your law firm.
Our designers have years of experience creating effective sites for clients in the legal industry, and we'll do the same for you. We're excited to hear from you!