Attract more qualified leads to your law firm with WebFX, a web design agency behind more than 1,600 website designs. With our law firm web design services, your organization will receive a custom design that includes a mobile-friendly design, search engine optimization (SEO), and more.
USE OUR FREE CALCULATOR FOR A FREE CUSTOM QUOTE
Plus, you'll have access to our digital marketing services, from content marketing to online advertising.
Learn more about partnering with our award-winning team for your law firm's website design below. Or, contact us online (you can also give us a call at 888-601-5359) to speak with an experienced strategist about your business and its vision and marketing goals.
Our digital marketing campaigns impact the metrics that improve your bottom line.
See More Results

WebFX has driven the following results for clients:

$3 billion
In client revenue

7.8 million
Leads for our clients

5.2 million
Client phone calls
Find the best law firm web design service for your business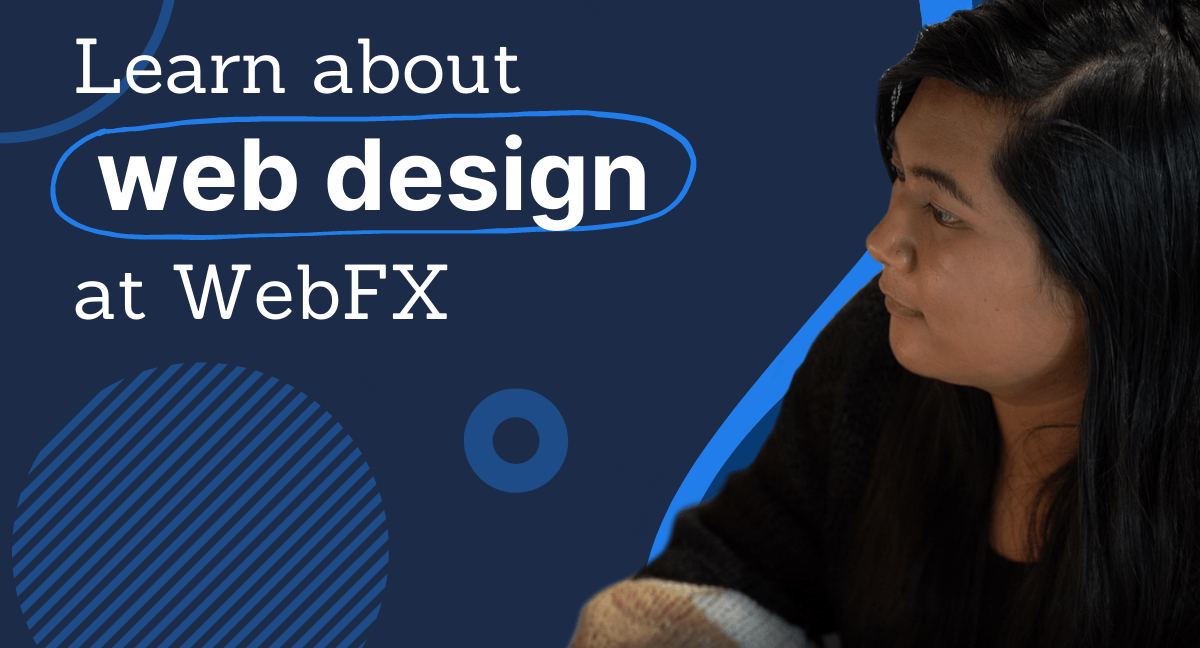 Your law firm and its web design project is unique, which is why we offer a few different law firm web design services. Whether you're looking to launch a new site in 30 days or create and market a brand-new website, we can help.
Check out our services to find the perfect one for your firm:
Besides these law firm website design services, we also offer digital marketing services like:
Hear What It's Like to Work With WebFX!

"Our account manager and the WebFX team have the tools, tips, and tricks to provide solid analysis and actionable updates and content to our website. They are studying our industry to ensure we are all on the same page and growing our audience."
Law Firm
What do WebFX's law firm website design services include?
With law firm website design from WebFX, your business can expect your site to include:
Custom design
Responsive (or mobile-friendly) design
SEO
Analytics tracking setup
HTTPS, which improves your website's security
Conversion rate optimization (CRO) best practices
As a part of our law firm web design packages, you'll also receive a dedicated project manager. They'll oversee your website design and work with you to ensure our in-house, U.S.-based designers and developers create the perfect site for your practice.
Why do businesses choose WebFX for law firm web design?
Law firms and companies throughout the legal sector choose WebFX for law firm web design because:
You get an all-in-one solution to web design and marketing
With WebFX as your law firm web design company, you get a turnkey solution to rebuilding your site and marketing your law firm online. We're a full-service digital marketing agency, which means we offer all the skill sets and services needed for your business to attract more leads.
For example, our 500-plus team of in-house professionals includes:
Digital marketers
Social media specialists
Project managers
Web designers
Graphic designers
Web developers
Professional copywriters
And more
That means you can say goodbye to the intensive and time-consuming process of hiring multiple agencies, contractors, or freelancers to complete one-time tasks or manage long-term marketing strategies.
Instead, you get everything you need with WebFX.
You get to choose from multiple (and custom) law firm web designs
As a part of our website design services, we provide your team with multiple law firm web design mockups. With this approach to website design for law firms, you get to see multiple takes on your brand and choose your favorite one.
You get access to an award-winning team of designers and developers
With WebFX, you partner with an award-winning design and development team. For their work, our team has received more than 50 web design awards. They also boast an impressive client recommendation score — it's 488% higher than the nationwide average!
You get advanced analytics tracking so you can measure your ROI
As a part of our law firm web development and web design services, we set up the appropriate analytics software on your site. For example, Google Analytics allows your business to track, measure, and monitor its website traffic, conversions, and more.
In addition, we provide your firm access to MarketingCloudFX.
MarketingCloudFX allows your company to track and monitor its marketing return on investment (ROI) from a single platform. You can sync all your marketing strategies together, from email to SEO, and measure their performance and returns.
[Bonus] 6 tips for a better law firm web design
Learn more about how your firm can ensure the look, function, and performance of its web design with these six tips for a strong law firm web design:
1. Organization
One of the first things to remember as you are dealing with legal website design is that your site must be well-organized. Law can be overwhelming to many people.
Be sure that when people are viewing your site they can easily click through, find the links they want, and read bite-sized information. Most people who are looking at your site know nothing about law. With a good law firm website, you want to provide them with a well-organized, simple, easy-to-navigate browsing experience.
An organized website should have clear directions on where to click in order to learn more about your services. People visit law firm websites for many reasons, so each of the services that you provide should have a visible button on the home page. In terms of law firm website development, this enables your users to read about a certain subject and then easily click back to the beginning to research something else.
The best organizational strategies for law firm web designs include a central page that tells a little bit about your firm, then lists all of the services that you offer. This list should be accessible on the home page with each listed item linking to another page that explains more about that service.
A good law firm website designer knows that law can be complicated, so it's a good idea to make the information easy to find and access to minimize the possibility that site users will get frustrated or overwhelmed with too much at once.
You also want to have links to more information about your law firm and to individual lawyers that a client may wish to contact. This can also humanize your business by showing customers headshots of your firm's partners so site users can feel more at ease. Web design for a lawyer is intended to establish trust between your business and website users, and showing them your staff is a great way to start.
Above all else, make sure that your website provides an easy way to contact your firm. Many people will contact you for more information, pricing, and advice. Place your firm's physical address, phone number, and email address on your site.
A web designer for a lawyer knows that your business, in general, needs to be accessible — if a potential client can't reach you, your firm's site will never function to grow your business.
2. Information
A good law firm website must be informative. People want to know you are professional, knowledgeable, and experienced. If you have expertise in different areas or types of the law, be sure that you state this.
Web design for a lawyer should include areas of expertise for individual partners as well, allowing clients to see which lawyer at your firm could most help with their needs.
People do not want to choose a law firm that does not specialize in their needs. This is especially true in sensitive criminal or family law situations. Specific, informative pages are a great way to make sure your site visitors can get the information that they need.
Be certain to minimize jargon and fluff that may confuse a potential client. While you may get a phone call, clients will see right through these claims, hindering your opportunity to represent them.
If you are writing your own content or copy, be sure that it is well researched and correct. If you are having your text drafted by someone else, look over it to confirm that it corresponds to the mission of your firm. Remember that good information can help you build trust online.
3. Use
It is vital that your law firm website is easy to use. Many people who are looking for lawyers online know little about advanced Internet technologies.
If they're in possible legal trouble, they are already frustrated, scared, or even angry. Don't make their frustrations worse! Make sure that your law firm's site is a piece of the solution, not part of the problem.
If your website is difficult to use or frustrating, you will lose prospective clients. In this regard, your website is often your first point of contact with a new client. Failure on the Internet can tell a person that your firm may fail them down the road.
Make the most out of the situation and have a website that is easy-to-use. If your website is pleasure to explore, clients will assume that your law services are as well, making them more likely to choose your firm.
4. SEO
Another thing to remember is that many people will be finding your legal website using search engines like Google. As a result, you must make sure that your site is search engine optimized. You can learn more about search engine optimization, or SEO, on this page.
For instance, if you specialize in divorce proceedings, you want to be sure that your firm's site ranks toward the top of search engine queries using your service and region keywords. Try typing "divorce lawyer New York City" into a search engine. The site at the top of the page is using SEO to get there, grabbing more leads and more clients.
SEO starts by coming up with a list of keywords related to your firm, services, and target market. These keywords are then combined together to form a list of key phrases which people are searching for online.
SEO is one of the most critical parts of good law firm website design and can single-handedly be responsible for driving more traffic to your website. Because of this, it is good to consult a professional company offering quality SEO services.
5. Appearance
On the Internet, professional design is important. Make sure that the website design, photos, and logo for your law firm are all engaging and pleasing to look at.
People tend to choose a lawyer that makes them feel comfortable and provides them with sense of security. High end website design is one of the ways that you can do this.
People want to see that they can trust you, and they want to be sure that you are going to deliver. Convey this through your website. If you cannot, hire a professional designer to make your visitors feel comfortable, secure, and trusting of your business.
6. Updates
Lastly, you must make sure that your website is easy to update. If you find that you are adding or removing services, it is important that you can update the pages and information on your site right away. An outdated site can confuse your visitors and show a level of inattention. This is particularly necessary if your website includes a news area.
One way to keep your site consistently up to date is to have a web design firm install a content management system (CMS). A CMS enables you to make changes to your site after it has been launched.
Also, many law firm web design companies provide quarterly website maintenance programs. When under contract, the company will update your site as soon as you have changes.
If you follow the above instructions, you will be able to have a law firm website design that complements your business. Ultimately, you want a website that provides clients with information about you and your services and guides them to choosing your law firm over your competition.
Good agencies have more than 50 testimonials.
Great agencies have more than 100 testimonials.
WebFX has over 1000+ glowing client testimonials.
See What Makes Us Stand out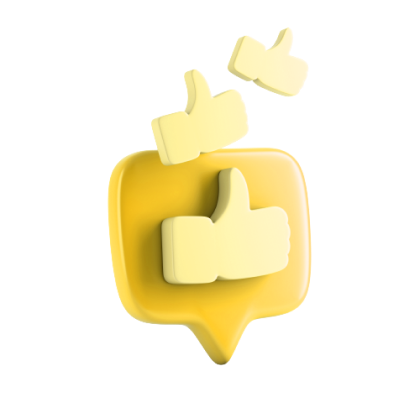 Attract more leads with law firm web design services
With law firm web design services from WebFX, your practice can attract more qualified leads to your firm, which translates to more revenue.
As an experienced web design agency with an in-house team of award-winning designers and developers, WebFX can help your law firm get the most value from its site.
Additionally we offer a hassle-free customer relationship management (CRM) platform, Nutshell, that gives you valuable insights into how users interact with your website. With our CRM for law firms combined with our web design solutions, you'll have all the tools you need to craft a website that drives leads and conversions.
Get started with your law firm's web design by contacting us online or giving us a ring at 888-601-5359 today!