As a lawyer, you already know that your website is one of the most important lead generating tools available. In fact, in today's Internet-driven world, hardly anything is more effective than a professional website—billboards, directories, TV ads, and newspapers included. This is because no matter what you sell or offer, more and more people are going online to find it.
In the short-term, old-fashioned word of mouth might get you a few clients. But it won't get you far when competing in broader markets. Even if you consider your firm's reach to be local, you are still going to need a great website since everyone, even small town American, is using the Internet to find businesses, especially good law firm websites. Furthermore, by having a solid web presence, you can expand your firm and influence into new markets and bring in more clients.
But, what can you do to ensure good law firm website design? And what do great law firm websites all have in common? Read on to learn some valuable tips!
For professional help with designing your law firm's website, contact us online or give us a call at 888-601-5359 to learn more about our web design services.
See how we can help you GROW YOUR BUSINESS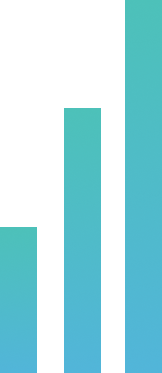 1. Organization
One of the first things to remember as you are dealing with legal website design is that your site must be well-organized. Law can be overwhelming to many people. Be sure that when people are viewing your site they can easily click through, find the links they want, and read bite-sized information. Most people who are looking at your site know nothing about law. With a good law firm website, you want to provide them with a well-organized, simple, easy-to-navigate browsing experience.
An organized website should have clear directions on where to click in order to learn more about your services. People visit law firm websites for many reasons, so each of the services that you provide should have a visible button on the home page. In terms of law firm website development, this enables your users to read about a certain subject and then easily click back to the beginning to research something else.
The best organizational strategies for a legal website include a central page that tells a little bit about your firm, then lists all of the services that you offer. This list should be accessible on the home page with each listed item linking to another page that explains more about that service. A good law firm website designer knows that law can be complicated, so it's a good idea to make the information easy to find and access to minimize the possibility that site users will get frustrated or overwhelmed with too much at once.
You also want to have links to more information about your law firm and to individual lawyers that a client may wish to contact. This can also humanize your business by showing customers headshots of your firm's partners so site users can feel more at ease. Web design for a lawyer is intended to establish trust between your business and website users, and showing them your staff is a great way to start.
Above all else, make sure that your website provides an easy way to contact your firm. Many people will contact you for more information, pricing, and advice. Place your firm's physical address, phone number, and email address on your site. A web designer for a lawyer knows that your business, in general, needs to be accessible — if a potential client can't reach you, your firm's site will never function to grow your business.

We measure our success by how much we WOW our clients.

Bill Craig
Webfx president
2. Information
A good law firm website must be informative. People want to know you are professional, knowledgeable, and experienced. If you have expertise in different areas or types of the law, be sure that you state this. Web design for a lawyer should include areas of expertise for individual partners as well, allowing clients to see which lawyer at your firm could most help with their needs.
People do not want to choose a law firm that does not specialize in their needs. This is especially true in sensitive criminal or family law situations. Specific, informative pages are a great way to make sure your site visitors can get the information that they need. Be certain to minimize legalese, jargon, or fluff that may confuse a potential client. While you may get a phone call, clients will see right through these claims, hindering your opportunity to represent them.
If you are writing your own content or copy, be sure that it is well researched and correct. If you are having your text drafted by someone else, look over it to confirm that it corresponds to the mission of your firm. Remember that good information can help you build trust online.
3. Use
It is vital that your law firm website is easy to use. Many people who are looking for lawyers online know little about advanced Internet technologies. If they're in possible legal trouble, they are already frustrated, scared, or even angry. Don't make their frustrations worse! Make sure that your law firm's site is a piece of the solution, not part of the problem.
If your website is difficult to use or frustrating, you will turn away a prospective client. In this regard, your website is often your first point of contact with a new client. Failure on the Internet can tell a person that your firm may fail them down the road. Make the most out of the situation and have a website that is easy-to-use. If your website is pleasure to explore, clients will assume that your law services are as well, making them more likely to choose your firm.
Turn digital into a powerhouse channel for driving revenue.
Call 888.449.3239 or contact us online today
for a free evaluation.
Get my free evaluation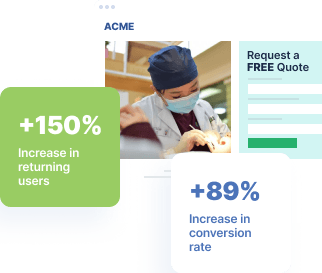 4. SEO
Another thing to remember is that many people will be finding your legal website using search engines like Google. As a result, you must make sure that your site is search engine optimized. You can learn more about search engine optimization, or SEO, on this page.
For instance, if you specialize in divorce proceedings, you want to be sure that your firm's site ranks toward the top of search engine queries using your service and region keywords. Try typing "divorce lawyer New York City" into a search engine. The site at the top of the page is using SEO to get there, grabbing more leads and more clients.
SEO starts by coming up with a list of keywords related to your firm, services, and target market. These keywords are then combined together to form a list of key phrases which people are searching for online. SEO is one of the most critical parts of good law firm website design and can single-handedly be responsible for driving more traffic to your website. Because of this, it is good to consult a professional company offering quality SEO services.
5. Appearance
On the Internet, professional design is important. Make sure that the website design, photos, and logo for your law firm are all engaging and pleasing to look at. People tend to choose a lawyer that makes them feel comfortable and provides them with sense of security. High end website design is one of the ways that you can do this.
People want to see that they can trust you, and they want to be sure that you are going to deliver. Convey this through your website. If you cannot, hire a professional designer to make your visitors feel comfortable, secure, and trusting of your business.
6. Updates
Lastly, you must make sure that your website is easy to update. If you find that you are adding or removing services, it is important that you can update the pages and information on your site right away. An outdated site can confuse your visitors and show a level of inattention. This is particularly necessary if your website includes a news area.
One way to keep your site consistently up to date is to have a web design firm install a content management system (CMS). A CMS enables you to make changes to your site after it has been launched.
Also, many web design companies provide quarterly website maintenance programs. When under contract, the company will update your site as soon as you have changes.
Attract more leads through the web
When you partner with WebFX, we'll help you use the web to attract more potential clients to your law firm.
Speak with a strategist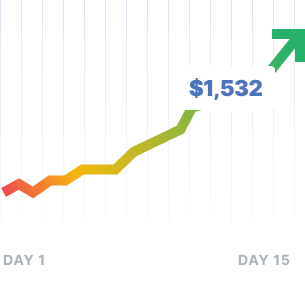 Get a high-quality website
If you follow the above instructions, you will be able to have a law firm website design that complements your business. Ultimately, you want a website that provides clients with information about you and your services and guides them to choosing your law firm over your competition.
Double check that your law firm web design meets all of these criteria before launching. If it doesn't, don't fret.
WebFX is an experienced web design agency with an in-house team of award-winning designers and developers. Get started with your law firm's web design by contacting us online or giving us a ring at 888-601-5359 today!