Search engine optimization (SEO) is a great strategy for reaching customers and earning more revenue online. SEO is the process of boosting your website's rankings in search results for keywords related to your jewelry business.
When users conduct searches, they generate a list of relevant results. SEO helps you boost your website's rankings to appear higher in those relevant results. When you rank higher in search results, more people can find and contact you.
On this page, we'll discuss three tips to help you create an effective SEO plan. If you need help shaping your SEO plan, call us today at 888-601-5359 to speak with a strategist.
Independent research from Clutch has named WebFX the
top SEO company

in the United States.

Clutch has personally interviewed more than 250 WebFX clients to discuss their experience partnering with us.

Read More Clutch Reviews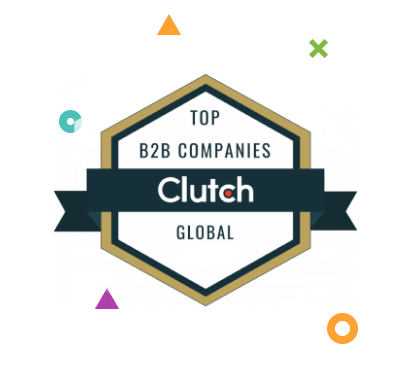 1. Conduct keyword research
When users conduct searches online, they use keywords to generate a list of results that are relevant to their queries. It is important that you target relevant keywords so that your jewelry business appears in searches related to your company.
To find the right keywords for your campaign, you'll need to conduct keyword research. Keyword research will provide you with a list of potential keywords you can use in your campaign. There are numerous keyword research tools you can use to help you figure out the right keywords for your campaign.
As you conduct keyword research, you'll want to focus on long-tail keywords. These are keywords that contain three or more words. Examples of long-tail keywords are "jewelers near Harrisburg, PA" or "jewelry stores in Harrisburg, PA."
Long-tail keywords are better for your campaign than short-tail keywords, which only contain one or two words. Short-tail keywords are keywords like "jewelry" or "jeweler." These are very generic terms that don't specify user search intent.
If someone is searching for "jewelry," they may be looking for a variety of different things. It isn't specific enough to know exactly what they are seeking. Long-tail keywords, however, tell you exactly what your audience hopes to find.
By focusing on long-tail keywords, you will drive better results for your campaign. You'll obtain more qualified leads that are interested in your jewelry business.

Hear What It's Like to Work With WebFX!

"Our WebFX team was on top of everything. Best part is our lead contact felt like she was part of our company. She learned everything about our business so quickly and was able to be very efficient with our brand. Reacting to what we needed or wanted to change, making us feel so comfortable the whole way!"
Retail
2. Integrate keywords
Once you select the keywords you want to target, you need to integrate them into your website. When Google crawls your site, the search bots look for keywords to understand the context of your pages. You need to integrate your keywords into your page to ensure that Google ranks your pages in the right results.
You will integrate keywords into numerous places like your page titles, headings, body text, and meta descriptions. These are all great places to integrate keywords to help your pages rank higher in search results.
It is important that you don't overuse keywords as you integrate them. This leads to keyword stuffing, which negatively impacts your site's ranking. Google will think you are purposely trying to overuse the keyword to rank for it, so they will punish your site for it.
To avoid the negative impacts of keyword stuffing, you should only use keywords where they fit and flow naturally. Don't force yourself to try and integrate them as you create copy for your pages. They should flow naturally into your writing.
3. Build links
A big part of SEO is link building. There are two different types of links.
1. Backlinks
Backlinks play a huge role in SEO. These are links to your page from other reputable sites. Backlinks help improve your SEO ranking.
These backlinks help you boost your website's trust and authority. When Google sees authority sites linking to your site, they trust that your information is valuable and reliable. They will rank your site higher to help more users find your information.
The best way to earn backlinks is through content creation. You can create a variety of content and share it with industry authorities. Content includes blogs, video, infographics, and more.
It is important that you keep your content industry related. You want to get industry authorities to link to your content. It will also help you attract more qualified leads to your site.
When you create content, you can invite authority sites to check it out. If they like what they see, they may use it as a resource on their own site. This is an opportunity for you to build a relationship with this authority site and earn more backlinks.
As you earn more backlinks, you'll continue to boost your jewelry website's ranking. More leads will find your business and check it out. This will help you earn valuable leads that you can nurture towards conversion.
2. Internal links
Aside from backlinks, it is important that you build up your internal links as well. These are links to pages within your own site. Internal links are important for keeping your audience on your page longer.
If you create a piece of content, you can keep leads on your page longer by linking to various pages on your site within the content. You can link to a pricing page, product page, or something similar. It helps guide your audience towards more information on your site.
When your audience spends more time on your jewelry business's site, it sends a positive signal to Google. It infers that, because people spend a lot of time on your site, you must have good information. They will boost your SEO ranking to help more people find your helpful information.
Internal linking is also great for guiding users toward conversion. You can help guide them towards the next logical step in your progression. It's an opportunity for your business to guide your audience in a way that makes sense for your business.
Let's say you write an article on different types of ring cuts and give the pros and cons of those cuts. In this article, you may guide users towards pages of your different types of rings that you offer. From there, you may guide them to your contact page and encourage them to call, visit, or contact your business online.
When you use internal links, you not only keep your audience online longer, but you also guide them to the next logical step. It also helps search engines discover new pages on your website and index those pages. This allows your new pages to start to rank for your keywords.
By using internal links on your page, you'll help your business keep leads engaged. This helps you earn more conversions for your jewelry business.
Ready to speak with a strategist now? We're happy to chat! Give us a ring at:
888-601-5359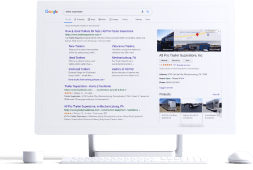 WebFX will make your SEO plan shine
A strong SEO plan will help your jewelry business obtain more qualified traffic. It provides your business with the opportunity to obtain leads and nurture them towards conversion. At WebFX, we have years of experience creating SEO plans that drive results.
We're a full-service digital marketing company that specializes in customized SEO plans. We have a team of 500+ experts that will bring their knowledge and expertise to your campaign. Our award-winning team will help you create an SEO plan that helps your jewelry business obtain better leads.
If you're looking for results, we know how to drive them. To date, we've driven over $3 billion in sales and over 7.8 million leads for our clients. We focus on driving success for our clients first.
Our clients love the work we do, too. In fact, we have over 1020 client testimonials from a variety of industries. Check them out to see what it's like to partner with a top SEO company like WebFX!
Attract more clients with jeweler SEO
SEO is a great opportunity for your business to earn more qualified traffic that turns into leads. If you're ready to start experiencing these benefits, contact us online or call us today at 888-601-5359 to speak with a strategist.
We look forward to helping your business grow!
Earn a 20% greater ROI with WebFX