In 2023, there are over 28,000 furniture stores in the United States. The high competition makes digital strategies essential to stand out amongst others — whether you specialize in furnishings for homeowners or businesses.
Today's marketing world prioritizes giving prospects more value, whether a site visitor wants to get inspired or learn more about design and home furnishing. A few helpful strategies can help you generate more leads so you can later nurture and convert them for more revenue.
Keep reading to learn more about how you can increase lead generation for furniture stores. Subscribe to our free newsletter, Revenue Weekly, to receive more marketing tips and strategies delivered straight to your inbox!
Don't miss our Marketing Manager Insider emails!
Join 200,000 smart marketers and get the month's hottest marketing news and insights delivered straight to your inbox!
Enter your email below:
Inline Subscription Form – CTA 72
"*" indicates required fields
(Don't worry, we'll never share your information!)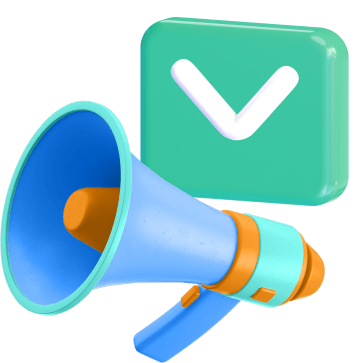 What is lead generation?
A lead describes anyone who is interested in your company's products and services and engages with your business. Some forms of engagement include following a social media site, clicking on a link, subscribing to a newsletter, and completing a contact form.
Informational and helpful content with relevant keywords helps you gain more site visitors and keep them on your website longer. Identifying, attracting, and converting these individuals into prospects describes the lead generation process.
3 ways to increase lead generation for furniture stores
To increase your leads and boost sales, follow these three tips for making your furniture company more competitive amongst local, national, and international brands.
1. Take advantage of Pinterest
Creating a business account on Pinterest allows you to upload design inspiration, tips, and product information for users to discover. According to Pinterest, over 80% of weekly Pinners find a new brand or product from the platform, making it a valuable way to generate leads.
In January 2022, Pinterest introduced Augmented Reality (AR), allowing users to see how furniture and home decor look in their space. With 9 out of 10 Pinners visiting the platform to research home-related content, this tool provides a more convenient experience for shoppers to feel confident in finalizing a purchase.
To begin benefiting from product promotion on Pinterest, sync your business Pinterest account with your company's website. The integration transfers valuable data such as a product IDs, titles, descriptions, links, image links, prices, and availability.
When you start posting products you're selling, you can optimize your posts with the best SEO practices by using long-tail keywords in descriptive product titles and alt text on your images. If you'd like, you can promote pins as a form of paid advertising.
See how the items you're selling on Pinterest perform over time by checking the platform's built-in analysis of your engagement, impressions, and visits to your store site.
2. Collaborate with influencers
As a digital take on word-of-mouth marketing, influencer marketing strategies involve having your company's products shared on the Internet by a trustworthy reviewer. These reviewers are often relatable and have an online presence revolving around a niche of expertise, such as home decor and furniture.
Photos, videos, and blogs provide a way to share details about your brand's furniture. Because an influencer's followers and subscribers trust their opinions, over 30% of consumers are more likely to purchase recommended products.
To start gaining more leads from these strategies, your company can hire an agency like WebFX that specializes in influencer marketing. We can save you time by researching the best influencers for your furniture company, developing an effective strategy based on our research, and handling all communication.
If you'd like to start using influencer marketing on your own, you can begin by researching successful campaigns as examples. Then, make a list of influencers who would be an excellent fit to represent your furniture brand.
From there, follow the best strategies for influencer marketing by reaching out to see if an influencer would be interested, negotiating terms, developing promo codes, creating hashtags, and setting timelines. Track the performance to see how many leads your influencer campaigns generate.
3. Provide interactive content
When deciding whether they should buy a product, 60% of consumers say content created by a company helps them make a decision. Furniture companies can provide interactive website content such as quizzes and tools to offer valuable information.
As one form of interactive content, quizzes offer a fun way to engage with customers. Site visitors can answer a series of questions to help them discover furniture most suited to their lifestyle and preferences. Browsing products in a preferred style provides a more tailored and relevant shopping experience.
Your company could generate leads organically by asking users to provide their contact information, like a name and email address, to receive their quiz results. Automatically showing a quiz result and encouraging consumers to share their outcomes on social media can drive more traffic to your website, boosting brand awareness.
Other interactive tools, like a design simulator, provide more value to site visitors. For example, Wayfair offers a 3D Room Planner to give prospects a space with customized dimensions, windows and doors, walls and floors, lighting, and more. This tool works well for homeowners who want to brainstorm rooms they plan to design later.
Similarly, AR on a company's website allows customers to see how furniture looks with photographs rather than a graphic-designed medium. In seconds, interactive AR content offers a quick and easy way to know how a product looks in a room so that a prospect feels confident finalizing their purchase.
More types of content you can incorporate into your site functions include wishlists, interactive infographics, image slides, and more. Explore ways to generate leads by researching your competition and seeing how you can offer similar or more beneficial content.
37% of marketers say that generating high-quality leads was one of their biggest challenges.
We want to decrease that percentage.
WebFX can help you generate high-quality leads with a customized marketing strategy.
Learn More About Lead Generation Services
Want help generating more leads for your furniture company?
If you'd like to get more site visitors and convert them to leads, let the experts at WebFX help. We optimize client websites and social media by staying up to date with the latest marketing strategies and using high-performing technology. So far, we've driven over 7.8 million leads for our clients.
Our experts can take your business to the next level. With over 1020 happy testimonials for going above and beyond, we can help your furniture company stand out amongst the competition, so you generate more leads and sales.
To get started, call 888-601-5359 or request a free estimate today!
Increase your leads, sales, and revenue with digital marketing
Find Us Driving Revenue Nationwide