Our Space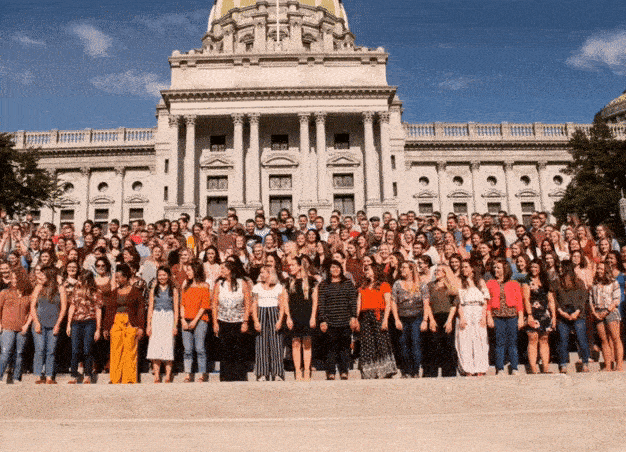 Harrisburg is home.
Harrisburg is the place where we live, breathe, and learn our craft. Our entire FX campus is located in the heart of Harrisburg, and for most of us, it's just a hop, skip, and jump from where we live. We raise our kids here, we buy local, and we love to call Harrisburg home.
Is there any better city for our digital marketing agency? We don't think so. Harrisburg is where we live, work, and play — and we couldn't be happier.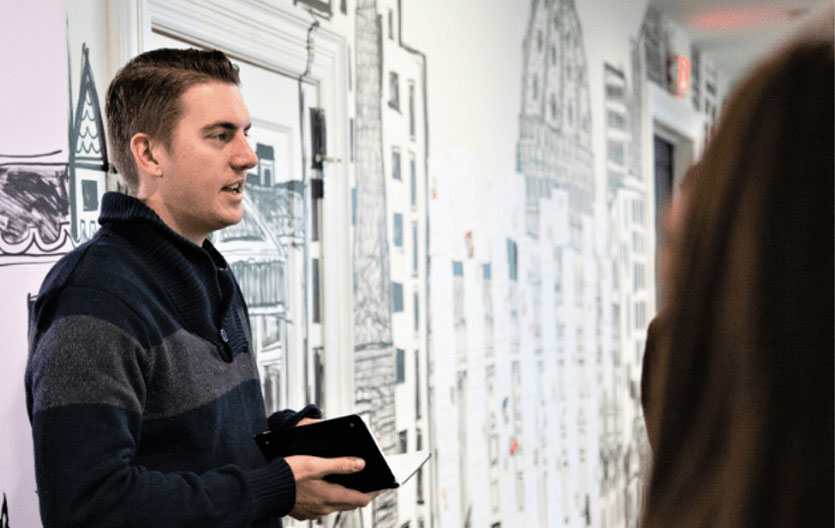 We love where we work.
Our Harrisburg-based FX Campus is the perfect place to work. From its combined indoor and outdoor space, to its killer parking lot parties, we love that we work in buildings that are important to Harrisburg's history. MansionFX was built in 1895, and still features some original elements!
WebFX prides itself on being one of the best digital marketing agencies in the world, but we also pride ourselves on having our headquarters in one of the best cities in the world.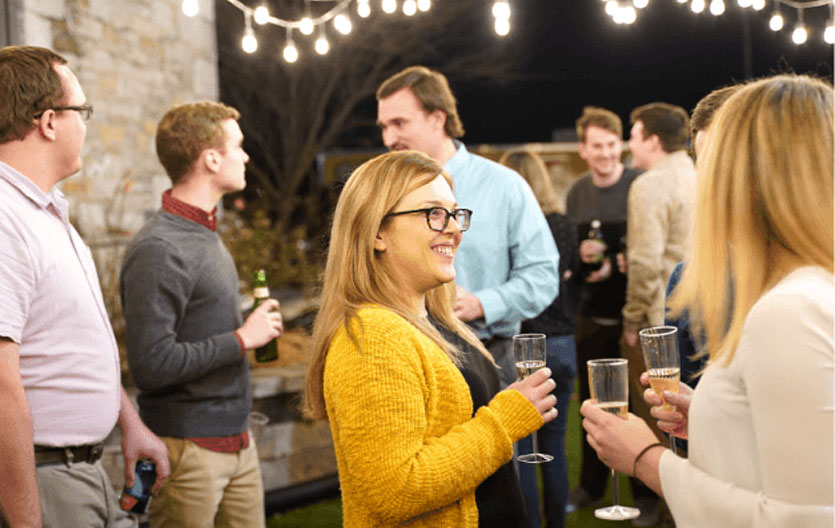 The Perfect Blend
We love a perfect coffee blend in the morning from our friends at Lil Amps, but we also love the perfect blend of restaurants, activities, and nature that Harrisburg has to offer.
Harrisburg provides FXers with the best place to work in Pennsylvania, award-winning restaurants, service opportunities, beautiful nature trails, and so much more. And no, we never run out of happy hour activities! To us, it's the perfect blend. Not to mention, we're close to New York City and Philadelphia.
About our Harrisburg Campus
We're extremely proud of our Harrisburg campus which we were officially able to calls ours in 2014. Since then, our one-building campus has grown to three buildings as we continue to grow our agency and our in-house employee base.
Since 2014, we've torn down walls, added paint, furnished, and customized almost every part of MansionFX — leaving behind valuable historical elements like exposed brick walls and wood beams. We customized FX2 in 2017, and as 2020 ramps up, we're closing in on the finish line for FX3.
Team Happenings Around the City
At WebFX, our day doesn't stop when the clock hits 5:30. We love to dedicate our free time to soup kitchens in the area, crafting cards to donate to chidrens' hospitals, and reforesting local parks.
We love to volunteer at Bethesda Mission — a shelter and soup kitchen in the heart of the city. We serve food to the men and women after hours and always leave as a happier team. We also love dedicating our lunch breaks to crafing cards for Caitlin's Smiles — an organization that donates cards to local hospitals. We've also started the reforestation of Wildwood Park by donating hundreds of trees — one for each FXer when a specific goal is met.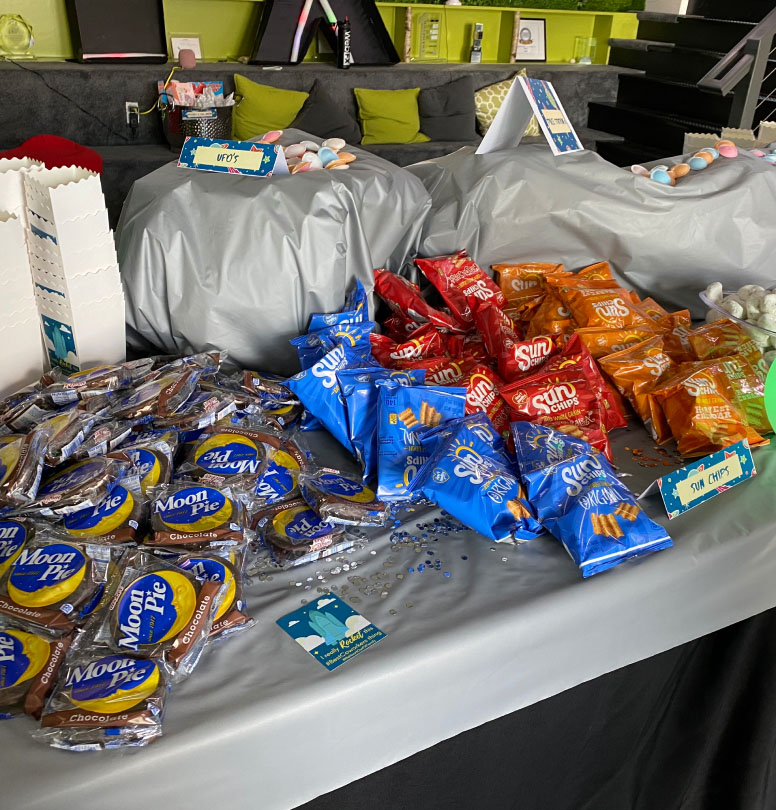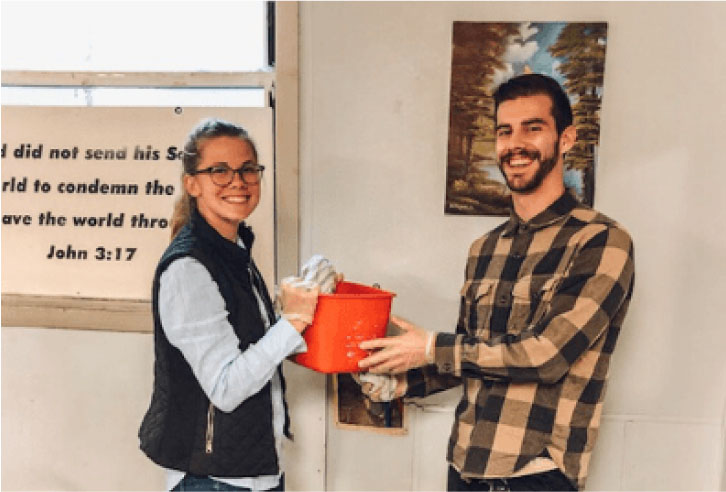 Volunteering at Bethesda Mission
Volunteering at Bethesda Mission is one of our team's favorite activities. We typically head over after our work day and spend a few hours serving dinner to those who need it. We also help do the dishes so that everything is just as we found it for the daily volunteers!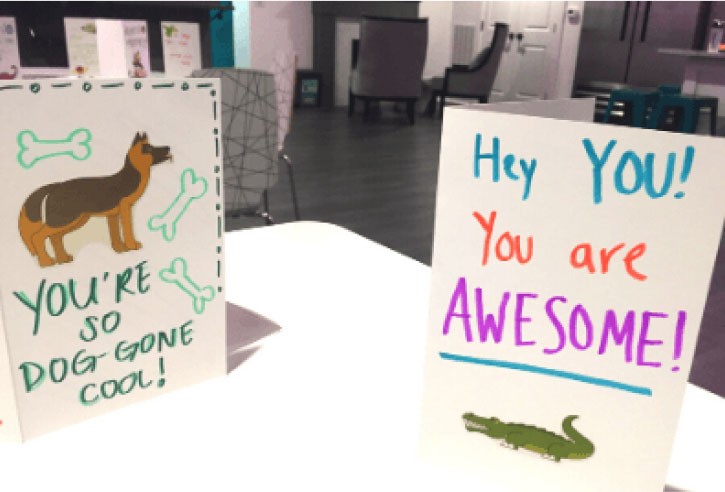 Cards for Caitlin's Smiles
Caitlin's Smiles is a local organization that donates cards to children with chronic and life-threatening illness. We love spending our work breaks crafting fun cards that bring light and hope to the children of Harrisburg and surrounding areas!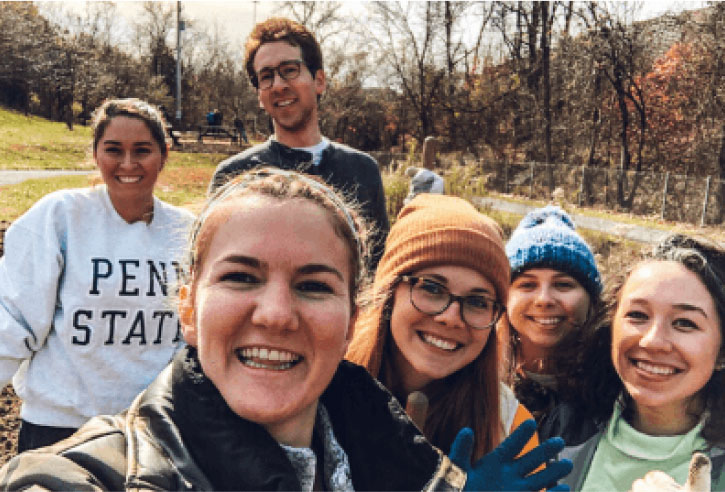 Planting Trees at Wildwood Park
As a prize for accomplishing a company-wide goal, WebFX donates one tree for every FXer at the end of every quarter! It's a great way to give back to one of our favorite local parks, Wildwood Park, and keep Harrisburg green and beautiful!