Thin content is a problem on the Internet. It's any blog post, article page, graphic, video, or other form of content that offers a poor explanation of an idea and doesn't attempt to offer any helpful information.
In the world of online marketing, thin content is bad. It can hurt your search engine optimization (SEO) strategy, and it can even turn away potential customers.
On this page, we'll talk about what thin content is, how you can identify it, and what you can do to fix it if you have it.
You can also call 888-601-5359 or contact us online today to speak with one of our experts directly!
We foster and form long-term partnerships so that your business has long-term results.
Over 90% of WebFX clients continue partnering with us into year 2 of their campaign.
Hear from Our Happy Customers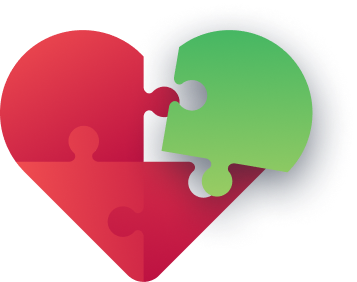 Is your content thin?
Before you fix a problem, you have to know what it is.
Sometimes, Google will tell you when your content is too thin. You may notice a phrase like this: "This site may not perform as well in Google results because it appears to be in violation of Google's webmaster guidelines."
On the manual actions page of your site you may see the phrase "Thin content with little or no added value." And other search engines may take other steps to penalize you if you use thin content, especially if you use it frequently.
Most of the time, you'll have to find it on yourself. You might not know your content is thin until you go back and look on your own.
With this quick list of qualities, you can quickly and easily identify thin content on your site so you can fix it right away.
You may have thin content if you notice these qualities on your site:
1. Your site uses content from other websites
If you're scraping content from other sites or copying it and pasting it to your own pages, your site won't have a chance of ranking well in search engines.
The reason is that search engines can tell which pages came first whenever they see two pages saying the same thing.
This is called "duplicate content," and while you can duplicate huge quantities of text if you wanted, most duplicate content is low-quality, thin text.
Low-quality guest posts can be a culprit, too, especially if guest blog authors repost the same content across several blogs or websites.
Make the words on your website your own, and make sure they don't appear in any other spots online. It's a simple and effective way to make sure you're offering quality information.
2. You have doorway pages
Doorway pages, also known as bridge pages, are site pages submitted to search engines to increase a ranking for a word or phrase. However, they're designed exclusively to attract visitors to a site — not to inform them.
These pages often get penalized by search engines, along with the site as a whole. Plus, it gives the site a negative reputation with users, which drives away sales.
If you want to get people to your site, target a specific keyword and write about it in-depth.
3. Your website has affiliate pages
Affiliate links and pages on their own aren't bad, but they can really hurt your site if they don't contain useful information visitors want.
Some affiliate pages have generic or copied content with links to low-quality sites, and that can destroy your site in search engine results pages (SERPs).
4. You have a lot of short pages on your website
If most of your website is made up of pages 250 words or fewer, you may not be writing enough information about your subjects to inform, educate, and help readers.
Of course, some of your pages might not be very long, but at least some of your pages should offer a more in-depth look at your business, industry, and related subjects.
A healthy page length is usually around 1000 words or more. That's typically enough space to talk about common questions or issues in your industry conclusively.
Time to Level Up Your Sales
Our long list of services helps you grow every aspect of your business with marketing strategies that are proven to increase bottom-line metrics like revenue and conversions.
In the past 5 years, we've managed more than 12.9 MILLION transactions across our client base.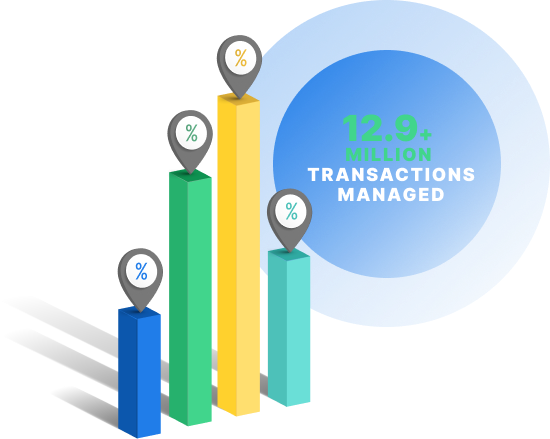 How can you add value to your content?
Even if you find thin content on your page, there are plenty of ways to give your visitors the best website experience:
1. Get rid of spammy pages
Are there webpages on your site designed only to lure in readers or get them to click on something?
Get rid of them. Replace them with thorough, informative content that can help readers.
2. Think about what your readers want on each page
Think about the questions customers, clients, and friends ask you about your company or industry.
These are the questions search engine users have too. Answer these questions thoroughly and you can improve your site overall.
3. Get rid of all duplicate content
Any content showing up on other websites shouldn't be on your site.
Don't use content scrapers, and avoid any guest bloggers who want to give you a blog they sent somewhere else.
If someone is plagiarizing your content, get in touch with the website to have them take it down or talk to Google to have them removed from SERPs.
4. Add information to your website
Have a plan to get fresh, high-quality content on your website regularly. It'll keep readers coming back, and it'll make sure your website is filled with lots of blog posts and pages offering useful facts to readers.
WebFX is an expert content agency
At WebFX, we have a full team of content experts who regularly write, design, and create content. Whether you want timely blog posts or evergreen articles for your site, our talented writers and designers know how to create value for your site. We've helped countless clients with reputable, helpful content before — and we'll do the same for you.
Contact us today to create a content strategy for your business!
How Is Your Website's SEO?
Use our free tool to get your score calculated in under 60 seconds.