Google Analytics Consulting Services From WebFX
Google Analytics is one of the most powerful tools at your disposal when marketing online. However, it can be hard to turn all of that data into actionable steps that improve your bottom line. WebFX can help you identify and act on the data that really matters to you and your business. Pricing for our Google Analytics consulting services is 100% transparent - you always know exactly where your money goes. Scroll down for more details or request an exact quote!
We've generated over
2,801,072,736
in client revenue
We've generated
7,365,357
leads for our clients
We have more than
200
digital marketing experts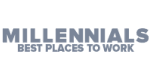 Explore Google Analytics consulting plans
Google Analytics tracking setup
Setup of custom monthly e-mail reports
Website call tracking
Site speed reporting
Dedicated digital marketing expert
Social reporting integration
Ecommerce setup
Setup of goals & events
Custom dashboard - based on KPIs
Visitor loyalty reporting
Site optimization intelligence reports
Funnel analysis
Landing page tracking & reporting
Cross domain tracking
Website conversion rate recommendations
Custom Google Analytics tracking variables
Website call tracking
Google Analytics Consulting: Drive Your Marketing Plan With Data
Whether you're a small business owner or you run a large enterprise-level company, Google Analytics data can provide insight into your online marketing initiatives. In order to effectively gain extensive industry knowledge on how to best interpret your website data, you need a Google Analytics consulting firm to help you make the most informed decisions.
WebFX can:
Dig into often-overlooked, insightful Google Analytics reports and provide actionable recommendations to better take advantage of your current traffic and improve visitor behaviors
Filter through large segments of data to provide business critical insights beyond statistics
Offer top-notch Google Analytics support, guaranteeing additional value and data insight
Learn more about partnering with our award-winning team of more than 200 digital marketing specialists by contacting us online or giving us a ring at 888-601-5359 today!
We get it — sometimes you want to speak straight to the source. To speak with a Digital Marketing Specialist about our marketing services, feel free to give us a call at:
888-601-5359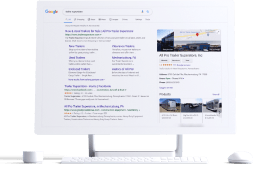 WebFX Google Analytics Consulting Services
| Features | Basic | Ecommerce | Enterprise |
| --- | --- | --- | --- |
| Google Analytics tracking setup  | | | |
| Setup of goals & events  | | | |
| Ecommerce setup  | | | |
| Social reporting integration  | | | |
| Audience segmentation  | | | |
| Setup of custom monthly e-mail reports  | | | |
| Google Analytics troubleshooting  | | | |
| Site speed reporting  | | | |
| Notification & alert setup  | | | |
| Data analysis  | | | |
| Channel attribution reporting  | Yes - when available | Yes - when available | Yes - when available |
| KPI discovery  | | | |
| Custom dashboard - based on KPIs  | | | |
| 1-hour executive summary reporting teleconference  | | | |
| Funnel setup  | | | |
| Funnel analysis  | | | |
| Flash tracking  | | | |
| Visitor loyalty reporting  | | | |
| Visitor segment bounce rate reporting  | | | |
| Geo-profiling insights  | | | |
| Site optimization intelligence reports  | | | |
| Landing page tracking & reporting  | | | |
| Campaign optimization intelligence report  | | | |
| Website conversion rate recommendations  | | | |
| Custom link tag script integration  | | | |
| Cross domain tracking  | | | |
| Custom Google Analytics tracking variables  | | | |
| Integration with Google Website Optimizer  | | | |
| Website call tracking  | Custom | Custom | Custom |
| 300+ SMEs behind campaign driving results | | | |
| Initial Services: | $1,100 | $2,500 | $3,600 |
| Monthly Audit & Reporting Services (Optional): | $250/mo. | $400/mo. | $500/mo. |
| | GET STARTED | GET STARTED | GET STARTED |
What is Google Analytics consulting?
Google Analytics is one of the best tools for tracking all elements of your website. Whether you're a small business owner looking to gain insight on how users interact with your website or the marketing director of a global corporation looking to make strategic decisions about the positioning of your next online campaign, Google Analytics can provide the comprehensive data necessary to make well-informed decisions.
But like any tool, what you get from Google Analytics is only as good as the person using it. It takes extensive industry knowledge and experience to understand all the layers of data that are presented to you, how to extract the most out of the program, and how to apply what's been derived to your business.
And that's where a Google Analytics agency like WebFX comes in. We help you peel back those layers of data and provide business-critical insights beyond just the surface-level statistics. Our Google Analytics consultants can also help you apply what you've learned to your website or ecommerce store.
If you're looking for a Google Analytics price, check out our helpful chart above.
Get answers to your Google Analytics questions
When Google Analytics begins to track your website's data, a lot of questions can start to form. For example, "how do the numbers I'm viewing relate to other events on my website's timeline?" Or, "why is my traffic high, yet I have a low conversion rate?" Or even "how do users progress through my website, and at what points do they leave?"
These are just a few of the many questions that you may ask yourself when you begin to look at your Google Analytics reports. And in order to discern the correct answers, you need an experienced Google Analytics consultant to help you make sense of the data. An experienced, professional Google Analytics consultant will review your data from all possible angles and to provide you with top-notch Google Analytics support.

The WebFX Google consulting team is comprised of multiple professionals who have passed and maintain the Google Analytics Qualified Individual certification program provided by Google. Our team has the knowledge and experience necessary to review your website analytics, make sense of the data, and provide you with actionable steps that you can take to increase traffic, raise your conversion rate, and lower abandon (or "bounce") rates.
Our Google Analytics consulting pricing structure is broken up into three tiers: Basic, Ecommerce, and Enterprise.
Measuring what matters most
Are you interested in custom reporting that is specific to your unique business needs? Powered by MarketingCloudFX, WebFX create custom reports based on what you care about most.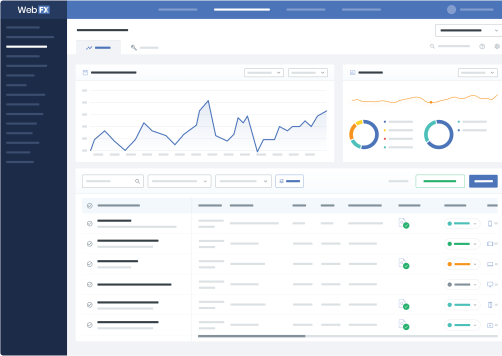 How much should I expect to pay for Google Analytics consulting?
Google Analytics consulting pricing is based on a variety of factors. For your convenience, we've broken down our Google Analytics consulting pricing into three tiers. We offer basic, ecommerce, and enterprise-level tiers. There is an initial fee to set up your Google Analytics account, establish goals and events, and perform other necessary tasks.
For a comprehensive list of what's included with each of these tiered packages, along with their initial setup and monthly pricing, please see the chart above. Depending on your needs, we'll adapt to the level of Google Analytics consulting that you need in order to provide you with the most relevant and actionable data for your business.
Unmatched WOW Services
Net Promoter Score is the leading metric for customer satisfaction.
WebFX clients score 394% higher than the industry average.
comcast -9
industry average 16
apple 72
webfx 76
What else is included in a Google Analytics consulting package?
What isn't listed in our Google Analytics consulting pricing details above are the qualifications of our team. You also won't see the performance history of our analysis, reporting quality and recommendations, or the proprietary processes we've developed after years of providing Google Analytics Consulting and Google Analytics Support services. These are all factors involved in our competitive Google Analytics Consulting pricing.
Our Google Analytics services are maintained and reviewed by experienced professionals who understand the value of every metric and dimension they read. They're Google consulting knowledge is constantly up-to-date and relevant as well, ensuring they can change strategies if needed.
Continue reading to learn more about how our Google Analytics Consulting works, and how our process sets us apart from other consulting firms.
Our process
Our team of Google Analytics consultants will sit down with you to learn about your unique business goals and begin the analysis process right away. Once we obtain a full picture of what your website data is saying and align it with your business goals, we'll work with you to form the proper strategy and make the necessary recommendations to get your online business moving in the right direction.
Our time-tested processes have been refined through extensive amounts of industry research and applying what we know to over 550 satisfied clients. We can quickly adapt our Google Analytics services and our approach as Google Analytics changes or as your business goals change.
The WebFX difference
Some Google Analytics agencies provide you with nothing more than a lengthy report with pages upon pages of facts, figures, and charts. They expect that you'll understand the data well enough to make critical decisions about your online business. At WebFX, we believe that our clients' success comes not only from our experienced analysis and data interpretation, but also from the level of customized reporting and one-on-one consultation that we provide.

As part of our Google consulting approach, we help clients through all aspects of their Google Analytics integration. This includes the initial setup and configuration, and any custom development and configuration that might be necessary. And once we've provided you with a list of recommendations and ways to optimize your site, we're be happy to work with you further to help you integrate those changes.
Custom Google Analytics development
We have the knowledge and experience to provide Google Analytics development services that solve even the most challenging data extraction and reporting scenarios. WebFX has worked with many clients to develop custom-coded solutions that integrate seamlessly into your Google Analytics application.
Correctly interpreting the data is only half the battle. Knowing how to properly apply the data derived from Google Analytics, and where to take action on your website, is critical. Our skilled team of Google Analytics consultants provides a full suite of Google Analytics services, from setup and configuration on your website to advanced segmentation, funnel analysis, and optimization intelligence reporting.
Helping Businesses Grow Since 1996
WebFX has been driving results for satisfied customers online for over 2 decades. Read our story.
Google Analytics services we provide
Our experienced Google Analytics team is happy to provide valuable consulting on your website data and offers the following services:
Google Analytics tracking setup on new websites
Setup of customized goals and events
Integration with social media, ex. Facebook, Twitter, Pinterest
Segmentation of audiences
Setup of custom monthly reports delivered via email
Setup of custom notifications and alerts
These options are provided in our Basic plan. By choosing our Ecommerce or Enterprise-level Google Analytics Consulting package, you also receive the following services:
Setup and analysis of conversion or transaction funnels
Visitor loyalty reporting
Visitor bounce rate reporting
Insights on user location, or geo-profiling
Site optimization intelligence reports
We also offer more advanced Google Analytics services for our Enterprise-level customers, including custom website call tracking, which can help keep track of which phone number is resulting in the most conversions. We can also integrate custom analytics tracking variables, make recommendations on conversion rate optimization, and even integrate cross-domain tracking.
From the initial setup of Google Analytics to the implementation of custom reports and tracking, our Google Analytics consultants are there to help you make sense of your analytics data. We can provide you with the insight you need to take action on your website, and increase traffic, conversions, and sales.
Getting a Google Analytics consultation from WebFX
To get a consultation from WebFX, a leading Google Analytics company, simply call us or fill out the contact form below. We'll be in touch with you as soon as possible to learn about your business goals so we can implement an insightful and successful Google Analytics tracking program. We're ready to help you make sense of your data!