Adobe AIR has become a popular platform for internet-enabled desktop applications. If you're a designer, AIR applications will help you with a multitude of tasks that will make your life easier, aiding you in streamlining your workflow. Close to a year ago, we wrote a post on this topic, and since then there have been great advances and even more awesome AIR apps for designers.
This article aims to cover what we didn't mention previously. In this article, you'll find terrific applications that will help you in your design and image-editing oriented tasks. If you don't have Adobe AIR installed, you can download it free from get.adobe.com/air/.
1. ImageSizer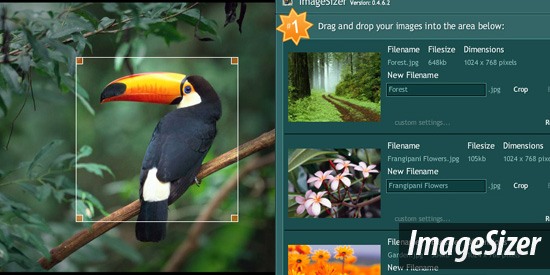 ImageSizer is a batch image processor tool built to resize, optimize and rename multiple JPG files. Once your images are processed, they can be exported as a single ZIP file, making it convenient to transfer groups of images on the internet.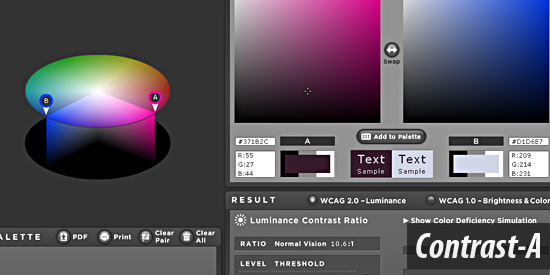 Contrast-A is a great Adobe AIR application for designers wanting to easily create color schemes for their design. The tool comes with a contrast checker based on WCAG standards for accessible color contrast ratios.
3. Color Browser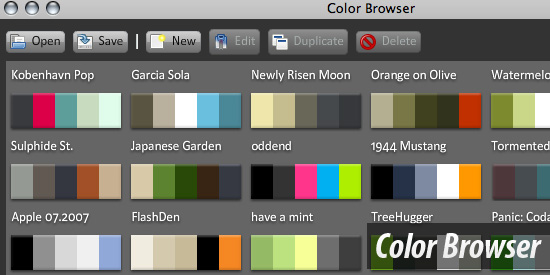 Color Browser is made for archiving and organizing your color palette collections. It is a terrific way to store your favorite color schemes for later use in your designs.
4. Font Picker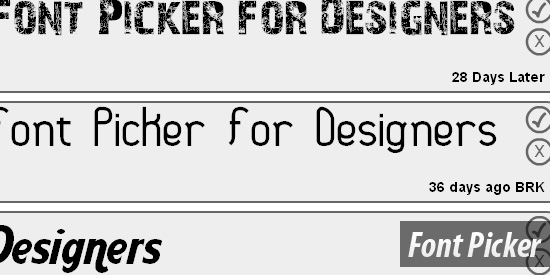 This simple tool helps you pick the best font for a project. Font Picker shows you fonts installed on your computer with customizable sample text for quick and easy font management and selection.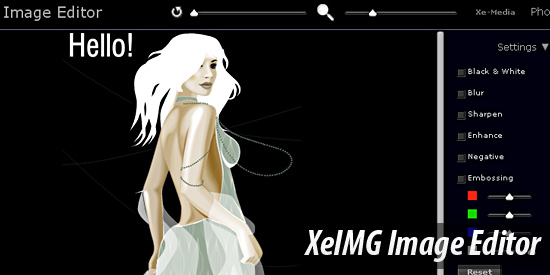 Xe-IMG Editor is a simple and free image editor built on top of the Adobe AIR framework. Because of AIR's cross-platform capabilities – designers who work with multiple operating systems that need a quick and easy image editor will find this tool helpful.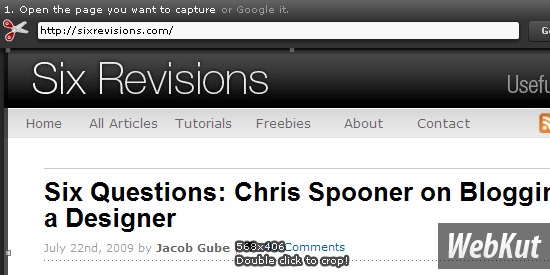 WebKut is a free Adobe AIR application that will enable you to capture web page screen shots (or only certain sections of a web page). The three screen capture options are: the entire page, the current view, or only a selection.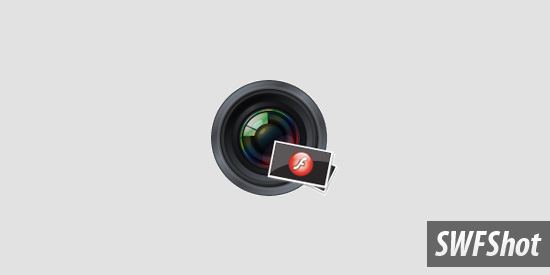 SWFShot is an Adobe AIR based application that allows you to create high-resolution images of Flash content stored on your hard drive.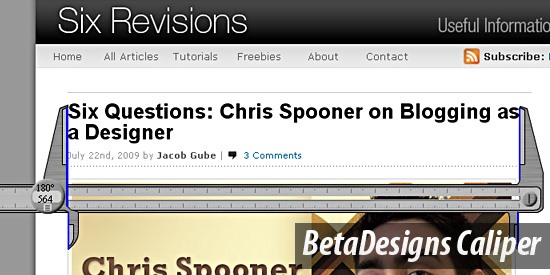 Easily measure things on the screen with the excellent Adobe AIR app called Caliper. Caliper can be overlaid on top of any program – so it's an awesome tool to use for measuring in between different applications.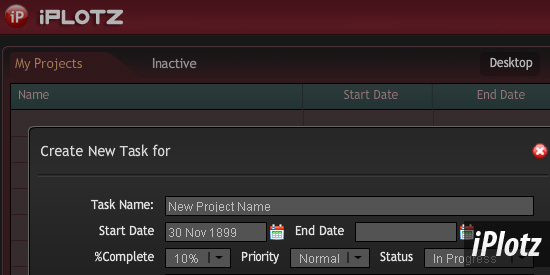 iPlotz is a downloadable Adobe AIR application for wireframing and creating clickable and navigable mockups of websites and app interfaces. It comes with collaboration and project management tools for designers working in teams.
10. Fractal4D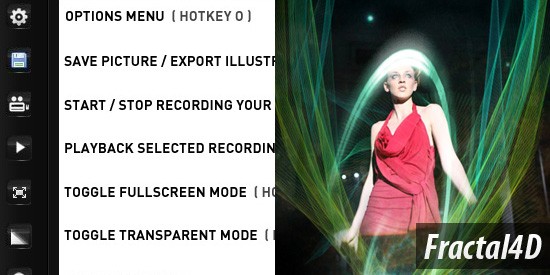 With the Fractal4D Adobe AIR application, you can draw fractal swirls that can then be exported as a vector file or in PNG format. Use the fractals you create to enhance your graphic designs.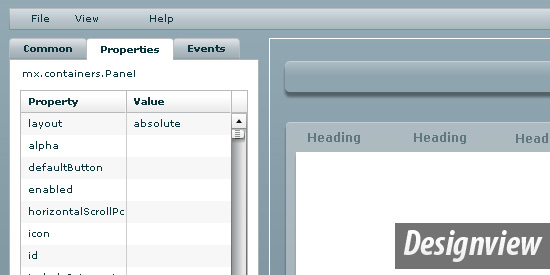 This AIR app is for creating Flex Graphical User Interfaces (GUI) and is great for designers wishing to easily craft interfaces for their Flex-based apps.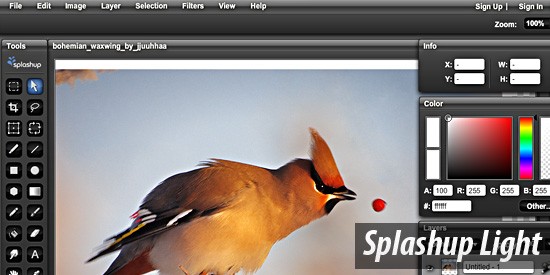 Splashup Light is a simple image editor that allows you to change levels, contrast/brightness, hue saturation, text editing, and shapes. It helps to enhance and improve your existing photos.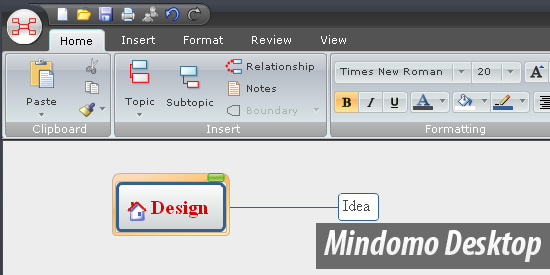 Mindomo Desktop is a mind mapping application which can be deployed onto your desktop and used across Linux, Mac OS, and Windows operating systems. It allows you to work on your mind maps offline.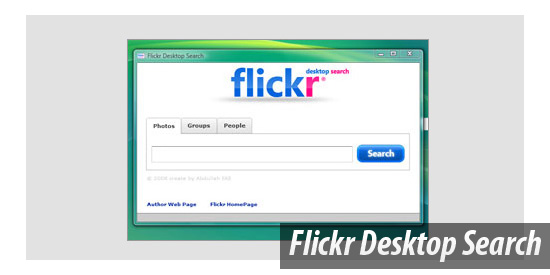 One thing that many designers will often have at hand is a Flickr account for storing their own images and stock photos. With the Flickr Desktop Search tool, you can easily search Flickr for interesting photos.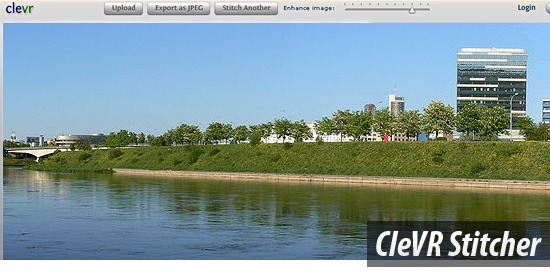 If you've ever needed to piece together several photos to create a wide panoramic photo – CleVR Sticher is the Adobe AIR app you've been looking for. It also has basic photograph editing capabilities such as an option to correct/adjust exposures (for color matching).
16. ImageDropr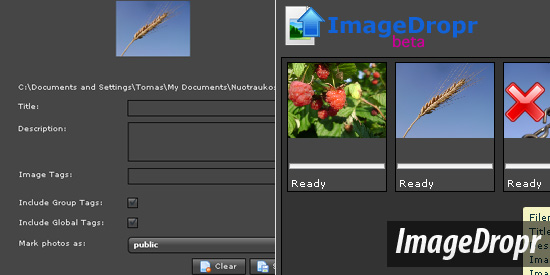 Staying in line with the assertion that designers often have a Flickr account – you should also check out ImageDropr, which is a Flickr tool for easily managing your own photos on Flickr. With it, you can upload, tag, edit your photos' titles, and more – all from within your desktop.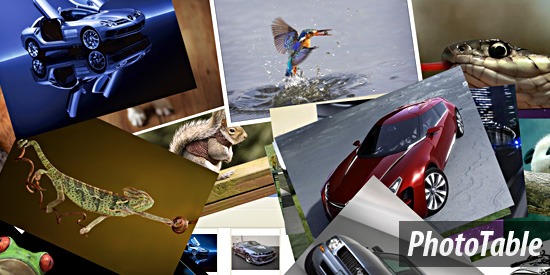 With this simple but highly useful Adobe AIR application, you can easily save images from the web via a drag-and-drop interface.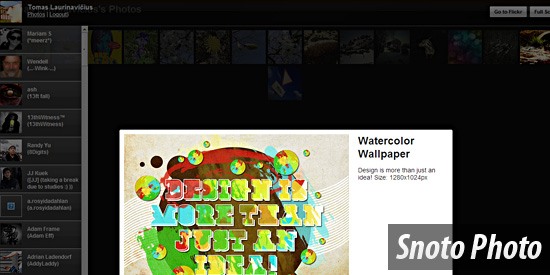 Snoto Photo is a desktop application using Adobe AIR technology for browsing your recent photos and other images. You can also create a slideshow of your photos with AIR app.
19. TiltShift Generator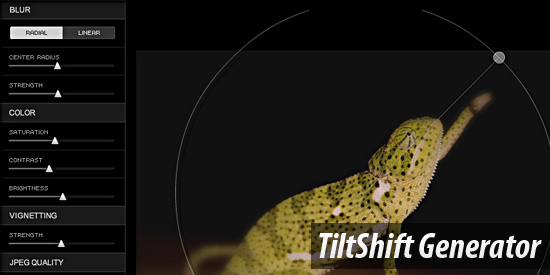 If you've ever wanted to create a Tilt-shift image without blowing your hard-earned money on expensive and limited-use photo lenses, check out the TiltShift Generator AIR application.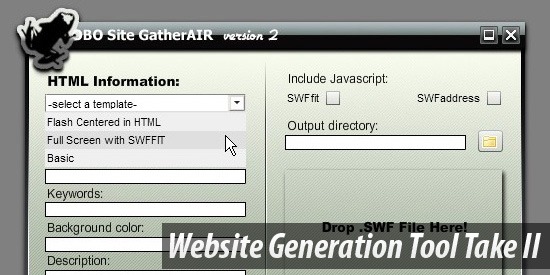 Website Generation Tool Take II is for creating simple site templates for those quick and easy design jobs.
21. zFlick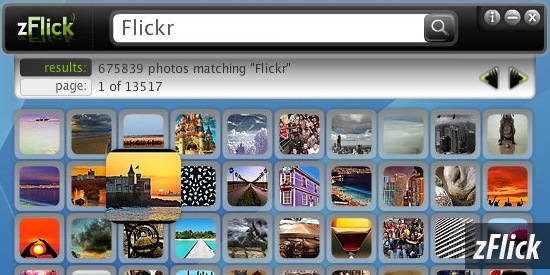 zFlick is a simple desktop application for viewing Flickr images. It enables you to easily search Flickr for that perfect photo. Check out this YouTube video to see zFlickr in action.
22. PixelWindow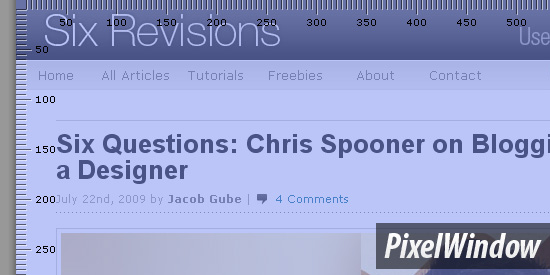 PixelWindow is a straightforward and lightweight AIR application for measuring elements on your screen in pixels.
Got more AIR?
Do you have experience with the tools we've discussed? Do you know of an Adobe AIR tool not mentioned here?
Share your thoughts and experience in the comments.
Related Content
WebFX Careers
Join our mission to provide industry-leading digital marketing services to businesses around the globe - all while building your personal knowledge and growing as an individual.