Pricing

Website Copywriter Pricing: How Much Does Copywriting Cost?
Website Copywriter Pricing: How Much Does Copywriting Cost?
For potential customers, your site is often the first introduction to your company. That's why many organizations invest in website copywriting services, but how much does copywriting cost? Spoiler alert — it can cost $25 to $25,000 per page — which is why we've compiled this complete guide on website copywriter pricing.
How much do website copywriter services cost?
Curious about how much website copywriter services cost? Browse WebFX pricing now:

Website copywriting
$300 / page
500 words / page

SEO optimization

Up to 45 minutes of research
INCLUDES SEO OPTIMIZATION

Long-Form Copywriting
$900 / page
500-1,400 words per page

1-3 custom graphics

Professional SEO copywriting
INCLUDES SEO OPTIMIZATION
How much does copywriting cost?
The average cost for website copywriting services is $25 to $25,000 per page. This broad price range results from several factors, like the type of content, content length and topic. It also depends on the skill, experience, and background of your copywriter or copywriting agency.
What should your company pay for professional website copywriting, though?
Find out in this comprehensive guide on copywriting prices. It covers all the topics you're curious about, like what website copywriting services even include and what factors influence website copywriting rates in 2023. Plus, it offers helpful tips for finding a reasonably-priced copywriter or copywriting agency.
Keep reading to get started! Or, if you're ready to freshen up your website with award-winning and conversion-focused copy, contact us online or call us at 888-601-5359 to chat with our experienced strategists about your website copy needs.
Video: Why is Professional Copywriting Necessary?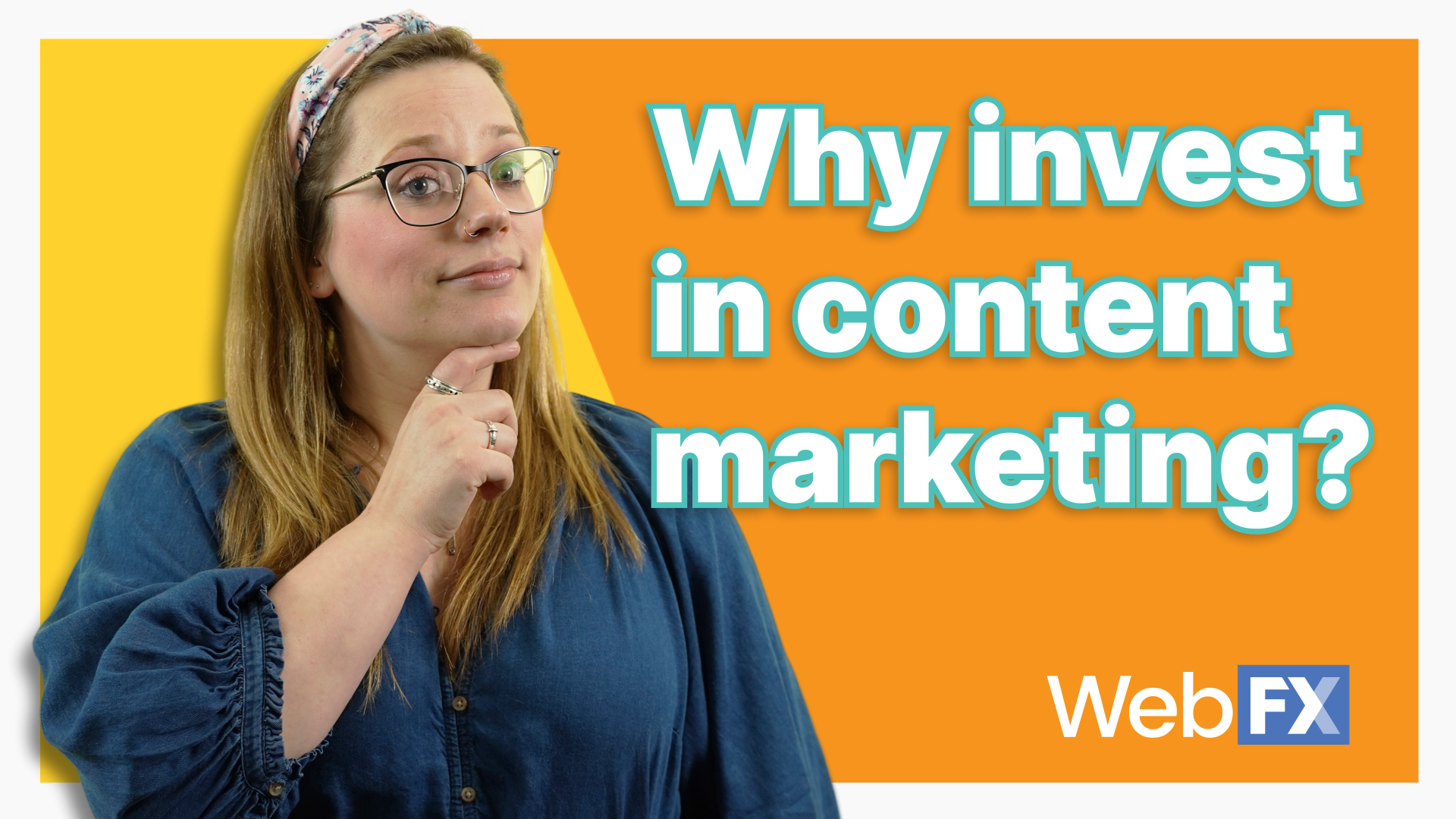 If you're feeling doubtful about professional copywriting services, check out this video. It discusses why well-written, user-friendly content matters to businesses — and their websites — today. Plus, it highlights search engine optimization (SEO), which is a critical part of reaching new customers online.
What is website copywriting?
Compared to traditional copywriting, website copywriting is a whole new field. Unlike copywriting for company manuals, marketing brochures, or other print materials, website copywriting builds content that considers search engines and readers. In other words, it's an SEO strategy.

What is SEO?
SEO refers to an umbrella of strategies, like copywriting, that improve your online visibility in search results. Like most people, you probably turn to Google, Bing, or Yahoo for information. When you search, you receive a list of results, as well as the option to click to the next page of search results.
With SEO, you want your website to appear on the first page of search results — especially since only 25% of users go to the second page of search results. Achieving that goal requires your site to not only feature content relevant to the search but also content optimized for that search.
That's why your business needs to make copywriting a priority.
If you want to reach your target market, then you need to appear on the first page of search results. For that to happen, you need to either produce optimized website copy in-house or partner with a website copywriting agency, like WebFX.
What does website copywriting include?
When it comes to website copywriting services, there are a ton of options. From product descriptions to blog posts to ad copy, an agency can offer your business a variety of copywriting services. All these services vary in price, however, which is why it's helpful to break down these services — and their costs.
SEO Copywriting (Price: $50 to $25,000 per page)
As one of the most common website copywriting services, SEO copywriting is a service your company should plan to use. What is SEO copywriting, though? Its site copy optimized for search engines, as well as your target audience — and it costs between $50 to $25,000 per page.

SEO copywriting includes almost any kind of page on your site, like the following:
Blog posts
Press releases
Guides
Sales copy
Product copy
When an agency optimizes a webpage for search engines, they do more than write the page. They also:
Research keywords: In this step, your agency researches the searches of your target audience — which you can do with keyword research tools, like keywordtool.io, or manual searches on Google. Based on their findings, they develop webpage ideas for your website.
Optimize the page for search: Once they have webpage ideas and a list of keywords, your agency starts optimizing a new or existing webpage. While writing your content, they include the keyword throughout the copy naturally. They also make sure your webpage meets technical SEO
Publish the page: In some cases, your copywriting agency will also publish the page for you. When an agency offers this service, it's often a bonus because it saves your team the time and hassle of uploading or modifying an existing webpage.
Since SEO copywriting requires an additional skill set, it tends to cost more than traditional copywriting services.
The learning curve that comes with SEO copywriting, however, makes it critical to avoid "cheap" copywriting services for SEO. In almost all cases, companies that pay for low-priced SEO copywriting services receive low-quality copy in return.
That kind of copy can have massive consequences. It's a direct representation of your company, and its quality can turn off potential buyers, which hurts your bottom line. Plus, "cheap" SEO copywriting doesn't achieve the goal of SEO — increasing your ranking in search results.
PPC copywriting (Price: $25 to $350 per ad)
While many businesses purchase pay-per-click (PPC) advertising services, which include ad copy, others decide to manage their campaign in-house and outsource their ad copy. If you opt to partner with an agency or copywriter for PPC ad copy, prices range from $25 to $350 per ad.

With PPC, you will need to create ad copy for various channels, including:
Search
Social media
Websites
And more
Like SEO copywriting, this website copywriting service requires more than writing. It also demands:
Research: A PPC copywriter often invests the time learning about what your PPC campaign promotes, whether it's a product, service, or sale. That way, they can develop compelling and actionable ad copy that includes not only your designated keyword but also your unique selling points (USPs).
Optimization: If you're managing your PPC campaign in-house — and only outsourcing your ad's copywriting — you should have a list of keywords for your campaign. It's up to your copywriter to include those keywords in your ad copy, but in a way that's reader-friendly.
Testing: For the best results from your PPC campaign, it's essential to monitor your campaign's performance and experiment. That's why it's helpful if your copywriter provides multiple variations for a single ad copy, as your team can test and see which ones perform best.
While ad copy has a much shorter word count than website copy, it can come with a high price tag. With PPC copywriting, however, you get what you pay for — and that can have a direct impact on the performance of your PPC campaign.
If you're looking for PPC copywriting services, it's important to know that a lot of agencies do not offer it as a standalone service. Instead, they include it as a part of their PPC management services. For a lot of agencies, including WebFX, this decision allows us to provide you with the best results possible.
Email copywriting (Price: $35 to $2000 per email)
With a tremendous return on investment (ROI) of $44 for every $1, a lot of businesses invest in email marketing. While emails are generally briefer than a page on your website, they're an excellent tool for nurturing valuable leads. That's why the average cost for this copywriting service ranges from $100 to $2000 per email.

A copywriter or agency can produce several types of emails, including:
Welcome
Offer
Survey
Newsletter
When you hire an agency for email copywriting, you can expect the following:
In-depth research: Like any copywriting service, an email copywriter should research your industry, products, and business in-depth. They should also ask about the goal of your email marketing campaign, which helps them produce copy targeted to your subscribers and their position in your buying funnel.
Reader optimization: Your emails should also consider users' habits. People skim when browsing online content, whether via a website or email. That's why copywriters produce short paragraphs of content, as well as use bold or italic formatting to emphasize text.
Email testing: In most cases, your copywriter or agency will also preview or test your email before it sends. This proactive step ensures that when your email launches, it's free of grammatical and graphical errors.
Due to the frequency of email marketing, it's helpful to partner with a copywriter or copywriting agency. That way, your company avoids the hassle of hiring a different writer every time. Instead, you have a consistent writer that knows and understands your business, which leads to better copy.
Like PPC and SEO copywriting, the quality of your email copywriting will often coordinate to the price. That doesn't mean your company should pay $2000 per email, but that there's a significant difference in quality when purchasing copywriting services for $35 versus $115, for example.
One Size Does Not Fit All
Select a copywriting service to view custom copywriting costs for your company
SEO, Sales, and Technical Copywriting
Let us create compelling blog posts, service pages, and more for your website with our SEO, sales, and technical copywriting services.
Skyscraper Content
Attract consumers in every stage of the buying funnel with long-form or skyscraper content that informs, educates, and persuades users to act.
Online Guides
Stand apart from the competition with an in-depth online guide that provides users with all the information they need to make a purchase decision.
Website copywriting pricing
Ready to learn more website copywriting prices for SEO, PPC, and email? Check out our breakdown below:
| SEO Copywriting | Price |
| --- | --- |
| Product Page | $60 to $800 / page |
| Blog Post | $125 to $2000 / post |
| Article | $100 to $2400 / article |
| Press Release | $15 to $2500 / press release |
| Guide | $3000 to $4200 / guide |
| Sales Page | $300 to $25,000 / page |
PPC copywriting pricing
In comparison to SEO copywriting, PPC copywriting prices are generally universal. The reason why most copywriters and copywriting agencies charge a single rate for PPC ad copy — versus a rate dependent on the platform and ad type — is because the word counts are usually similar.
For a quick refresher, average prices for PPC copywriter pricing is $25 to $350.
Email copywriting pricing
If you're using email copywriting services, which cost between $35 to $2000, there are a few email types. While prices for these emails vary widely, you can reference our website copywriting pricing table below to gauge how much your company should pay for professional email copywriting services.
| Email Copywriting | Price |
| --- | --- |
| Article | $75 to $300 / email |
| Newsletter | $150 to $750 / email |
| Offer, Sales, Survey | $35 to $2000 / email |
5 factors that determine copywriting rates in 2023
With website copywriting rates ranging from $25 to $25,000, there are a lot of questions about what determines copywriting prices in 2023. While your content can have an impact on what you pay, features exclusive to your writer or agency have the most influence.
The five factors that affect website copywriter pricing today include:
1. Experience
When it comes to copywriting, experience pays. Copywriters with years — or even decades — of experience almost always have higher website copywriting rates than copywriters with less experience. This pricing factor makes sense, as an experienced copywriter often delivers significantly better copy.
A lot of companies, however, ignore this pricing factor.
While price is a critical factor to consider, it's dangerous to make it your deciding factor. Businesses that choose their copywriter or agency because they offer "cheap" rates are rarely satisfied. They receive low-quality copy that forces them to rehire another copywriter or agency, which doesn't help them save any money.
Prevent this pitfall by noting the experience of copywriters and agencies that you interview. You can even limit your interview pool to copywriters or agencies with a certain amount of experience, like five years or more, to eliminate the temptation of low prices.
In most cases, you'll notice a price difference between the following experience levels:
Less than five years
Five years or more
More than 10 years
For reference, WebFX offers more than 25 years of experience — plus, our client retention rate is over 90 percent.
2. Background
Your copywriter's background may also influence the price of copywriting.
If you're in a technical industry, like medical or manufacturing, it's essential to partner with a copywriter that understands your industry and products or services.
Even for non-technical industries, like retail, it's critical to have a copywriter that "gets" your market.
Depending on your industry, the background of a copywriter can have a tremendous impact on your website copywriting rates. In most instances, companies in a technical industry often have to pay more for copywriting services than businesses in a non-technical market.
Without a copywriter that understands your industry, business, and product, it's difficult to create content that reaches and resonates with your target audience. Even if the copywriter does a stellar job optimizing your copy for search, it won't matter if it doesn't connect with readers.

For example, say you're a paving company and publish a service page for your residential paving services. It sounds like it's written by a first-timer, however. That kind of content, which should emphasize your expertise, makes readers hesitate when it comes to trusting your business.
You need copy that gives readers confidence and encourages them to trust your website and content. That's why it's critical to partner with a copywriter that has a background in your industry. For many companies, that's a challenge due to their market.
Partnering with a copywriting agency like WebFX, however, resolves that issue. Since we have a dedicated team of copywriters, we can match you with a writer that has a background in your field. The result is better copy, better traffic, and better sales.
3. Freelancer vs. agency
The price differences between copywriting freelancers and copywriting agencies are often noticeable. In most cases, copywriting agencies maintain higher website copywriting rates than a freelancer. That's why many businesses hire freelance writers initially.
While this decision does offer upfront savings, it can introduce additional work for your team. For example, you'll need to research, find, and interview candidates — and if they decide it's a once-and-done project, you go through the whole process all over again.
Additional issues that can come with freelance copywriters include:
They fail to deliver your content on time or at all
They stop responding to emails or messages
They take a long time to finish projects
They return projects with extensive errors or issues
If you're serious about developing routine content for your website or updating webpages across your site, partner with a copywriting agency. While they may cost more, they save your company money in the long-term. Plus, they eliminate the issues that come with freelance writers.
For reference, copywriting agencies typically charge a few hundred dollars more than a freelancer — but it's well worth the investment.
4. Word count
The word count of a copywriting task impacts your prices the most. A 1200-word article will cost more than a 500-word article because it requires more time and research to write. That's why many copywriters and copywriting agencies scale their prices by word count.
While your word count has a tremendous influence on your website copywriter pricing, it's a factor outside your control. Publish a 60-word page for your residential pavement services and it won't provide readers with the information they need to make a purchase decision.
For readers, as well as search engines, your team needs to provide comprehensive content. This content answers the questions of your site visitors, which helps it rank for relevant searches in search results. Even better, this kind of copy can increase conversion rates and sales on your site.
It's critical to mention, however, that a higher word count doesn't equal better content.

Any agency can deliver a 500- or 3000-word article, but only a few agencies optimize that content for readers and search engines. If you content doesn't consider the search intent of readers, it won't appear at the top of search results. When that happens, your company doesn't see results, like more traffic or new leads.
For the best results, partner with a trusted agency that offers quality services, like WebFX.
Not only do we write compelling, user-targeted copy but we also develop it with one of the industry's most advanced artificial intelligence and machine learning platforms available, IBM Watson. Combined with our exclusive marketing software, MarketingCloudFX, IBM Watson helps your content achieve real results.
Even though your company has less control over this pricing factor than others, it's important to know about it. Understanding how word counts impact your website copywriting rates can help your team explain to company decision makers why one piece of content costs more than another.
5. Deadline
In some instances, your business may have a sudden need for new or updated content on your site. When you have a rush due date, it's natural to expect higher prices. Rates for expedited copy vary, but it can cost your company hundreds of dollars.
For the best website copywriter prices, try to avoid a rushed deadline. If you have a tight deadline, you can write a version in-house as a temporary fix and then hire a copywriter or copywriting agency to complete the final draft. It's a strategy that saves your company money and meets your deadline.
Time to Level Up Your Sales
Our long list of services helps you grow every aspect of your business with marketing strategies that are proven to increase bottom-line metrics like revenue and conversions.
In the past 5 years, we've managed more than 12.9 MILLION transactions across our client base.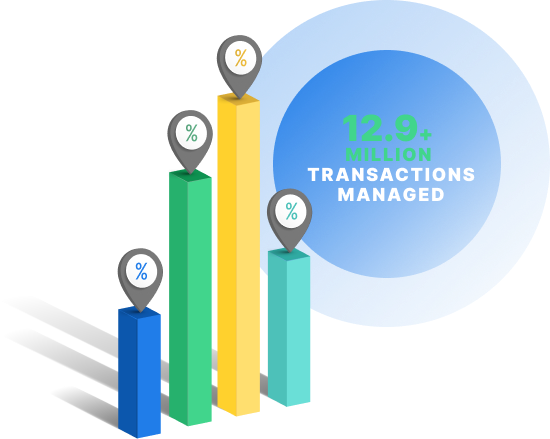 Website copywriting rates from WebFX
If you're searching for a reliable and trusted provider of website copywriter services, WebFX can help. With more than 25 years of experience in digital marketing, as well as a dedicated team of copywriters, we offer the expertise necessary to create compelling content that ranks in search results.
That's why we offer five separate website copywriting services:
Website article and blog post copywriting
With our website article and blog post copywriting services, we create a 500-word article or blog post.
In addition to conducting in-depth research into the topic, as well as your business, our team also optimizes the content for search. This additional step helps you rank better in search results and earn valuable traffic from your audience.
Website sales and technical copy
With our website sales and technical copy services, we write a 500-word page for your website. This copy can focus on a service, store location, or another feature of your company. Like our copywriting services for blog post and articles, we optimize this new webpage for SEO.
Ecommerce product descriptions
With our ecommerce product description services, we develop a 250-word product description. For companies with tons of products, this service is useful. Plus, we optimize your product page for SEO, which helps your business earn more traffic and sales.
Long-form content
With our long-form content services, we develop a 2100- to 5300-word article for your website.
While our copywriters optimize the content for search, our designers create custom images or graphics for your long-form content. Following your article's launch, our team can promote your content online for an additional fee.
Online guides
With our online guide services, we create a 6000- to 17,000-word guide for your website. Many companies use these guides for not only website content but also lead generation efforts. Like our long-form content, our online guides include custom images and graphics.
FAQ about WebFX copywriter services
Whether you're new or familiar with website copywriting services, you're probably wondering a few things:
Which copywriting services should I choose? While this answer depends on your business and your goals, a go-to copywriting service for any business is website sales and technical copy. With site content tailored to users and optimized for search engines, your company can start driving valuable traffic to your website from search results.
Can I mix-and-match services? Yes! If you're looking to adopt a competitive digital marketing strategy, a combination of copywriting services, like ecommerce product descriptions and online guides, can help your company increase its online presence. With a bigger presence online, your business can reach more members of your target audience — and convert them.
Is there a recommended combination of services? No matter how many services you're looking to mix-and-match, we tailor our recommendations to your company and your goals. While most businesses invest in website sales and technical copy, their additional copywriting services vary. The good news, however, is that you can switch-up your services, purchasing a guide one month and three blog posts the next.
If you have additional questions about our copywriter services, contact us online for help!
Explore website copywriting plans from WebFX
| Features | Specific Knowledge Subject Copy | Industry Writer & Editor Copy |
| --- | --- | --- |
| Words per page | ~500 words | ~500 words |
| Industry Research Time Allocated | 60 Mins | 120 Mins |
| Watson Natural Language Processing (NLP) Optimization | | |
| FX Verified Original | | |
| AP Stylebook Edited | | |
| Keyword Research & Selection | | |
| Keyword Mapping for Target Pages | | |
| Duplicate Content Analysis | | |
| Header Tags Optimized | | |
| Titles & Meta Descriptions Provided | | |
| Leverages ContentAnalyticsFX: Measure and predict performance of website content. | | |
| Leverages ContentGeniusFX: Analyze keyword opportunities with the power of IBM Watson's AI and Google. | | |
| 500+ SMEs behind campaign driving results | | |
| Page Implementation and Optimization | | |
| Internal Linking Information Architecture | | |
| Strategic Keyword Incorporation using NLP | | |
| Content Refresh | | |
| Tonal Match Analysis (Authoritative, Supportive, Conversational) | | |
| E.A.T. Analysis | | |
| YMYL Content | | |
| Google Search Evaluator Grading | | |
| Ideal Customer Profiling + Buyer Persona Matching | | |
| Industry Experienced Technical Writers and Editors | | |
| Investment | $300 / per page | $450 / per page |
| Need more information? Call Us: 888-601-5359 | GET STARTED | GET STARTED |
Looking for website copywriter services?
For copy that performs, there is only one choice — WebFX. Our work has driven more than $3 billion in sales for our clients. It's also generated more than 7.8 million leads, providing our clients the means to expand their businesses and create new jobs.
Discover how our website copywriter services can help your company grow by requesting your free quote online or calling us at 888-601-5359 today!
Learn more about website copywriter pricing, services, and industry tips!
Last Updated May 1, 2023
Website Copywriting and Content Services
Services to Use with Website Copywriting Services