5 Ways to Get More Value From Blog Posts
Great content is absolutely essential for attracting visitors and potential customers to your company's site. This content can take many forms, but one of the best – and easiest – ways to start is with a blog.
Well-researched and -written posts can entertain readers and show them that your company is a reliable source of information. And even if they aren't ready to become a customer or client during their first few visits, the trust you build over time will make their decision easy when they are.
However, successful blogging is a little more involved than simply writing and publishing a few hundred words once or twice a month. The five tips below will help you make the most of your efforts and effectively use your company's blog to attract new leads and generate more revenue.
Need help creating a blog?
1. Provide valuable information
This should go without saying, but you should only publish posts if they have real value for your readers. It can be tempting to sit down at your keyboard and write whatever comes to mind, but unless you have information or a viewpoint that hasn't been shared before, the chances of it being beneficial to your company or your readers are slim.
This can be extremely challenging, depending on how many bloggers already cover your industry. But if you just reiterate everyone else has already said, readers have no reason to read your content or visit your site.
Make sure that each of your posts stands out from the "noise" by publishing original research, being the first to cover a new trend, or even just offering a unique opinion on a well-known topic within your industry.
Essentially, your goal should to be to provide value to your readers – and the best way to do that is to stand out from the rest.
2. Include visuals
Visual content is much more effective at holding readers' interest than text alone. It captures their attention, breaks up large chunks of text, and can help better explain certain points.
There are many types of visuals you can use on your blog, including images, screenshots, graphics, and even videos. The best choices for your company depend on your industry and the topic you're covering, but as long as your visuals are relevant and high in quality, they can improve your chances of keeping readers on the page until the end of your posts.
3. Promote them on social media

After you've published a post, you need to make sure that people actually read it. And unless you're already a well-known blogger in your industry, chances are slim that people will check your site on their own for new content.
One of the easiest ways to attract readers is by sharing new posts on Facebook, Twitter, LinkedIn, and any other social platforms your company uses. You can also re-share your posts on Twitter in the following weeks and months, as long as the content is still accurate and up-to-date.
4. Encourage your readers to subscribe
If you don't already have a subscription option in place for your readers, you should create one as soon as possible.
When people subscribe to your blog, you can automatically email them every time you publish a new post. This means that those who are most interested in your content will know almost immediately when there is something new to read.
This not only helps keep your readers in the loop, but helps your blog build a steady flow of traffic.
5. Update your posts
Your blog posts can continue to attract readers and customers for years to come, but only if they're still accurate and useful. This means it's worth your time to keep an eye on older posts and update them with new research, information, and trends over time.
You don't need to update old posts every time there's a news update related to the topic, but make time every few months to go through and make sure that all the information is correct, the links still work, and you aren't giving outdated advice to your readers.
93% of WebFX customers are extremely satisfied with their digital marketing results.
"Working with WebFX, everything is very organized and strategic. We're only a year into our partnership, and our expectations have definitely been met."
View More Client Testimonials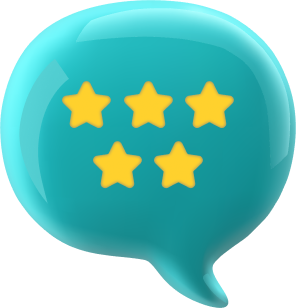 Want to improve your content marketing strategy?
At WebFX, our team of Internet marketers has years of experience creating and managing successful content marketing strategies for our clients.
If you're interested in learning more about how blogging and other content strategies, we'd love to help! Contact us today to speak with a strategist about how online content that is SEO-friendly can attract more traffic and generate more revenue for your business.