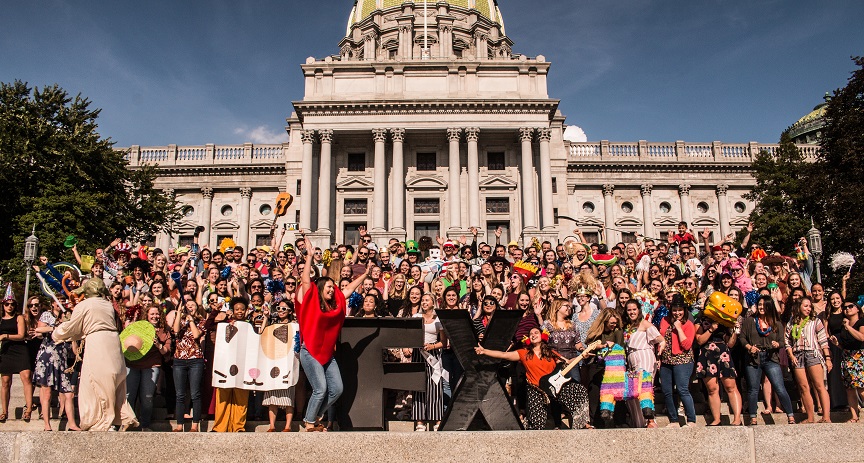 Online Press Release Services: Promote & Grow Your Company
Press releases have always been one of the best ways to get quick, widespread coverage for your business, brand, or products. It's all about the details, though – you want to make sure your PR only goes out to legitimate, high quality press outlets. WebFX has years of practice doing just that! Pricing for our PR services is 100% transparent – you always know exactly where your money goes. Scroll down for more details or fill out the form for an exact quote!
Explore online press release service plans
Press release copywriting

Industry research

Topic research
Customer topic interview

Edits to written press release

Dedicated project manager
Ability to include company logo in press release

Embedded hyperlinks

Submission to Google News
"WebFX has gone above and beyond to make sure that we are satisfied with our service. Everyone we have worked with has been very helpful. We have and will continue to recommend WebFX to our friends."
Owner
ORTHODONTIST IN PA
WebFX Online Press Release Services
More about press release services from WebFX
When you're looking for an online PR agency, your goal is to find a partner who understands your business — and how to properly publicize it. WebFX offers online press release services that include industry and topic research, PR copywriting, adding press releases to your website, and more. Online PR services can range into other strategies for your reputation as well, ensuring you can establish a firm online presence with a positive connection to your brand name.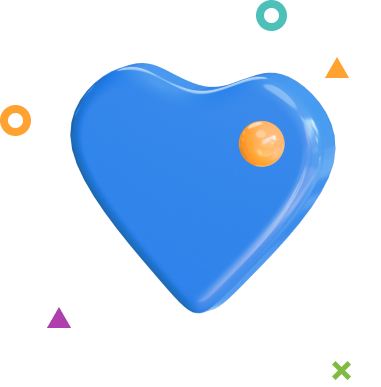 We Form
Longterm Partnerships
Over 90% of WebFX clients continue partnering with us into year 2 of their campaign.
Speak with Us Today!
Engaging customers with online press releases
The copywriters at WebFX craft press releases every day. They understand the differences between ineffective and successful press releases, and how to make sure they're picked up and go viral. This ensures your company will experience mass exposure and favorable awareness.
By understanding what makes an online press release stand out from the noise that users and media outlets are inundated with on a regular basis, WebFX creates engaging articles with angles that position your company at the forefront of the latest news. By citing your company as an integral component of a current news issue in a positive light, the media coverage your company will capture has the potential to significantly impact your bottom line.
With our focus on time-sensitive industry news and online press release services, your business will naturally expand its brand awareness in the most positive light possible.
Get good PR with online press releases
While public perception and branding are fundamental considerations when drafting your online press release, it is in our experience that the best way to ensure a press release is picked up is to distribute an article that others will consider meaningful and beneficial.
That's why the copywriters at WebFX establish an angle for your online press release that is simply indistinguishable from any standard news story. It is written from a journalist's point of view while positioning your company as an industry leader. This is best practice for an online press release that is truly effective.
An online public relations strategy is not only practical — it's absolutely essential.
The definition and approach to PR has evolved since the creation of the Internet, and WebFX is advancing with the times. We believe staying current with the changes on the Internet and PR in general helps us provide the best online press release service in the industry.
However, one thing that hasn't changed in the institute of public relations is relationships.
Over the years, we have built significant relationships with individuals and online media outlets alike that have placed our clients on major news sites. With a carefully-crafted headline that catches user attention, our online press release service can make sure you get a share of the massive number of viewers on the most popular news outlets.
Your press release campaign
Over the years, we've refined our online press release distribution process and learned how to ensure your press release achieves its intended goals. By constantly re-examining our online PR service, we're determined to provide only the best for our clients.
We begin by conducting extensive research on your industry and the topic of each press release to ensure accuracy. From there, we edit and distribute the finished press release to hundreds of online media sites, in addition to updating the news section of your company's website.
When you partner with WebFX to manage your online public relations efforts, you're getting more than what most online PR agencies offer. We draw on our many years of expertise in the Internet marketing industry to further your company's image and extend its reach.
Our wealth of knowledge of the Internet works in your favor to ensure all of your press releases are distributed through our network of online channels so it reaches its intended audience. In addition to placement on prestigious news sites, we'll submit your online press release to Google News so you can show up in search engine for related queries.
Our online press release campaigns include:
Ongoing press release copywriting
Extensive industry and topic research
Management of news updates on your website
Press release links to your site with keyword-rich anchor text when possible
Submission to Google News
Distribution to renowned online media and press release circulation sites
Press release media list reporting
Social signals and links to online press release
Are you ready to promote your business?
WebFX is your press release agency
WebFX is dedicated to giving you the best value for your dollar with all of our online PR services. If you're still not convinced, take a look at our extensive portfolio and list of customer testimonials. Our talented team of Internet marketers is ready to give your business the exposure it needs to keep growing.