Did you know that 25% of a company's market value comes directly from its reputation?
No matter your industry or size of your company, your reputation is important, and it plays a key role in the long-term success of your organization. Since anyone can publish anything online, it's extremely important to consistently manage your online reputation.
So what should you do if your business suddenly experiences an uptick in negative reviews, faces a social media crisis, or worse?
In this post, we'll take a look at seven strategies your company can use to repair your online reputation.
Let's get started!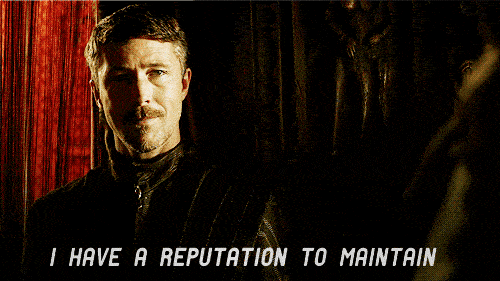 Source: https://media.giphy.com/media/17Fbz13BWsuFW/giphy.gif
What is reputation management?
Before we take a look at specific strategies for restoring your online reputation, it's important to understand the term reputation management.
Reputation management is the process of improving your company's status when you appear in search engine results, online reviews, and other high-traffic areas online.
Users can potentially see reviews for your company in search engines, social media platforms, blogs, and more — so it's important to uphold your reputation!
Why your reputation matters
A whopping 92% of customers check online reviews before making a purchase.
This means that if your company has a negative reputation online, you could be losing up to 92 customers for every eight that you get.
Online reputation management works to improve how users see you online, so that you can reach more customers and close more sales for your business.
Time to Level Up Your Sales
Our long list of services helps you grow every aspect of your business with marketing strategies that are proven to increase bottom-line metrics like revenue and conversions.
In the past 5 years, we've managed more than 12.9 MILLION transactions across our client base.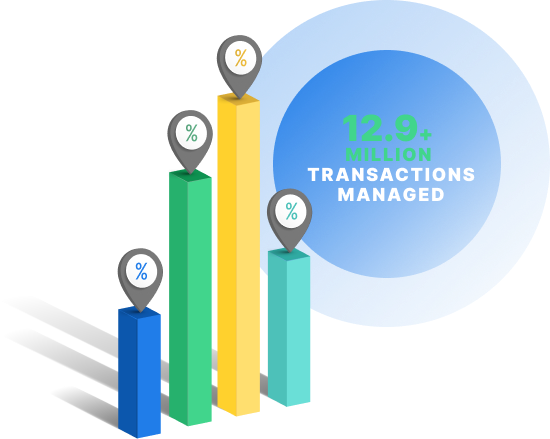 7 strategies for repairing your company's online reputation
Now that you understand why your company's reputation matters, here are seven strategies you can use to boost your online reputation.
1. Implement search engine optimization (SEO)
Search engine optimization (SEO), helps your company rank higher in search results for keywords and phrases related to your business.
In order to rank for those keywords, though, you have to create beneficial content for your users that targets those keywords. It's even more important to create this content if you've recently experienced a bad review.
The more informative and beneficial content you create, the more you'll be able to push negative information about your business further down in search rankings.
This is important since 75% of searchers don't look past the first page of search results — which means that once your bad review makes it to page two of results, you can breathe a sigh of relief.
Search engines love fresh, quality content. If you don't already have a blog on your site, that's a great place to start.
You can post valuable information about your company that you want people to see.
With SEO, you can help to boost positive content about your business in search engines like Google, while burying negative information further down the search engine results.
If this sounds like a daunting task, don't worry. WebFX offers custom SEO plans and corporate reputation management plans to help you get started.
2. Ask Google to remove a page or site
Once negative information hits the web, it can be difficult to remove.
However, if someone posted inappropriate, defaming content or images about your business, you can contact Google and ask them to remove the page or website from its listings.
Check out Google's removal policies for more information about what kinds of content they will remove.
It's important to remember though that even if Google removes content from listings, you may still need to contact the site's webmaster to remove the content from their site. Just because information doesn't show up in Google results doesn't mean that it no longer exists on the Internet.
3. Create your Facebook business page
The world's leading social network, Facebook, has more than 2 billion users. In addition to Google, it's a safe bet that potential customers will look at your company's Facebook page prior to making a purchase.
If you don't already have a Facebook page for your business, you'll want to start by creating a page. After setting up your page and filling out information about your business, you can start posting updates and responding to comments.
When you respond to people's questions and concerns on Facebook, you show potential customers that you care about their feedback.
You can also encourage people to leave reviews of your business.
This is important since Facebook reviews show up in Google searches. If you receive a negative Facebook review, don't panic. Take time to respond to the complaint and make every effort to resolve the issue.
Maintaining a positive presence on social media sites like Facebook can help position your company in a favorable light and encourage people to do business with you.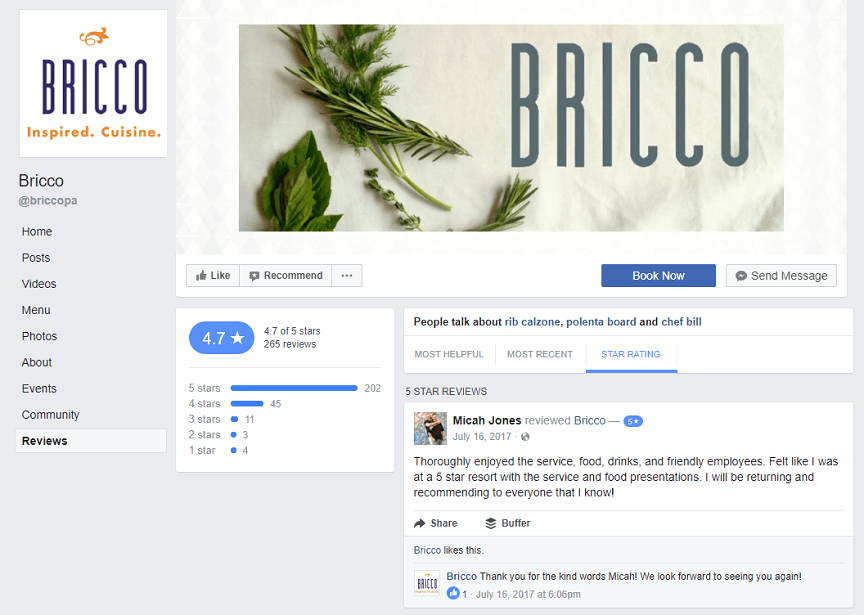 4. Claim your Google My Business listing
You'll also want to claim your listing on Google Business Profile.
After claiming your listing, you can manage and reply to your reviews. If you have negative reviews, it's important to remain positive. This will show people that you care about customers, and you're dedicated to helping them find the best solutions.
You can also encourage customers to leave reviews of your business.
These reviews show up in search results when people look for your business online. So it's extremely important to manage and respond to reviews on a regular basis.
5. Claim your Yelp listing
One of the first websites dedicated to online reviews, Yelp ratings can have influence a person's decision to visit your business and make a purchase. And much like Google and Facebook reviews, Yelp reviews appear in online search results as well.
If you haven't already started using Yelp, you'll need to claim your profile. Chances are, people may have already left reviews of your business.
To claim your listing, just follow these steps.
After claiming your Yelp listing, you can start responding to both positive and negative reviews.
This shows visitors that you are dedicated to providing excellent customer service, and it will help them feel more confident in their decision to choose your business.
6. Create Google Alerts for your company, products, and services
With Google Alerts, you can monitor the web for content related to your business.
When you set up a new alert, you'll receive email notifications when new results about your company appear in Google search results. For example, you can receive updates about the latest online mentions of your company's name.
This allows you to easily track the latest news and mentions of your business, products, and services.
Google Alerts let you stay in the know, and help you take an active role in your reputation management. If you do receive negative attention, you'll be the first to know, and you'll have plenty of time to take appropriate action.
For more information about how you can create Google Alerts for your business, check out this helpful post.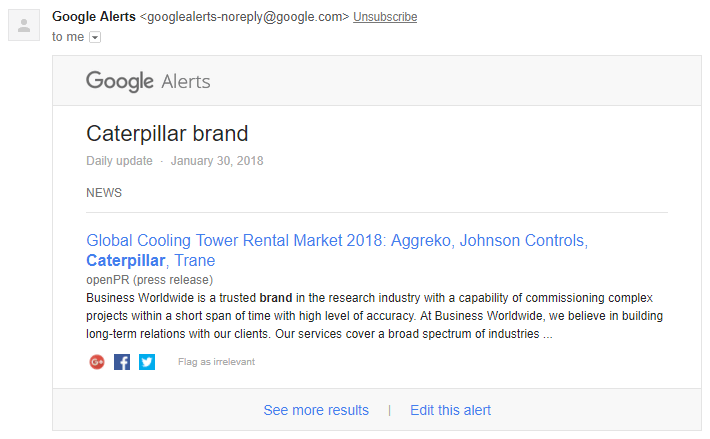 7. Encourage positive reviews
You can also take control of your reputation by encouraging positive reviews of your business.
To earn positive reviews, you'll first need to ask for feedback. When someone makes a purchase, take the opportunity to ask them to rate their experience.
In addition, you can also include calls to action or site that prompt customers to review your products and services. You can also encourage social media fans to review your business.
If they are already following you on social media, there's a good chance they like what you offer.
You'll also need to make it easy for people to leave reviews on your site. For example, you can incorporate star ratings on your product pages and encourage people to review the items after making a purchase.
It's important to note that you should never bribe people to leave positive reviews. But you can encourage great reviews by asking for feedback and making your reviews easily accessible to customers.
Bonus Read: Best Online Review Management Companies
What's next?
Want to take control of your online reputation?
WebFX can help.
Take a look at our online reputation management plans, and contact us today to speak with a strategist. We're excited to hear from you!
How is your website's SEO?
Use our free tool to get your score calculated in under 60 seconds.
Get posts by email
Join 200,000 marketing managers and subscribe to Revenue Weekly!
"*" indicates required fields
WebFX Careers
Join our mission to provide industry-leading digital marketing services to businesses around the globe - all while building your personal knowledge and growing as an individual.