The Internet has become most consumers' primary source of information about possible living arrangements, and that includes those interested in assisted living facilities. Prospective residents and their families often begin the research process with search engines, and if you want to be considered, you need to show up in the results for facilities in your area. The best way to improve the chances of this happening is a comprehensive SEO strategy.
SEO, or search engine optimization, is the ongoing process of improving your rankings in the results of searches related to your industry. And as the competition for attention online becomes increasingly fierce, it's an absolute necessity. However, that doesn't mean it's easy to do, or that you can just implement a strategy and sit back and wait for traffic to arrive.
On this page, you'll find out why SEO for assisted living facilities is essential to your marketing success. You'll also learn what's involved in creating and carrying out an effective optimization strategy. Keep reading to learn more, and give us a call at 888-601-5359 to start using SEO to attract clients to your center.
Independent research from Clutch has named WebFX the
top SEO company

in the United States.

Clutch has personally interviewed more than 250 WebFX clients to discuss their experience partnering with us.

Read More Clutch Reviews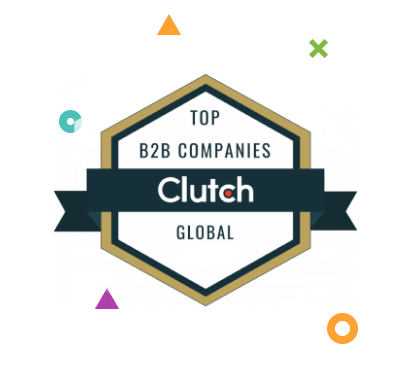 Why do assisted living facilities need SEO?
Families have a lot of questions when the time comes to choose an assisted living facility. Above all, they want to know that their loved one will be safe, happy, and comfortable — and what their options are for making all of those things happen.
They'll look to search engines with all of these questions, and with a solid SEO strategy, your site will be there to answer them. But if you're looking for a more specific answer as to how SEO will help your marketing efforts, here are three direct benefits:
Competitive advantage
Search engine users tend to focus on the top listings in a search engine results page. In fact, 60% of clicks are on the top 3 results.
This means that a high ranking will result in much more attention from searchers. That being said, it won't happen on its own. Improving your chances of ranking well requires constant monitoring and refinement of content and other elements on the site. And as your site rises in these results, you'll get more visibility than competing facilities.
More clicks and traffic
Because the top results get the most attention, they also get the most clicks, which will lead to an increase in site traffic. Not only that, but because the people clicking have already expressed an interest in assisted living facilities (by looking for them on sites like Google), they'll more receptive to the content than the audience of a traditional advertising strategy.
This leads to:
Higher conversion rate
Visitors that arrive via search are interested in learning more about your facility at the exact moment they come to your site. And although some will still be in the research phase, others will be ready to convert.
Because of this, a strong SEO strategy leads to more conversions. So whether your site is designed to generate calls, form submissions, or information requests, you can be sure that optimizing it will increase the amount of responses you see.
Now that you know why SEO should be part of your marketing strategy, how can you get started? Keep reading for tips you can put in place today to start climbing to the top of search engine results.
Our digital marketing campaigns impact the metrics that improve your bottom line.
See More Results

WebFX has driven the following results for clients:

$3 billion
In client revenue

7.8 million
Leads for our clients

5.2 million
Client phone calls
Hear What It's Like to Work With WebFX!

"WebFX gets it done! They've done a great job working with our changing vision and goals, and their turnaround times are wonderful. All staff are professional, timely, and friendly."
Healthcare
What's involved in SEO for assisted living facilities?
The primary goal of your SEO strategy should be to make your facility more visible to prospective residents, but it should help make your facility's online presence more credible and trustworthy. These tips will accomplish both.
Keyword optimization

Families searching for a facility like yours may use several phrases, including widely accepted terms like "assisted living facility" and slightly antiquated ones like "retirement home." They'll also look for particular services, such as on-site medical care or assistance with shopping and other daily activities. In order for your site to appear in the results of these searches, you'll need to incorporate these words and phrases into your website.
Many website owners focus on the text only, adding the relevant keywords as often as possible on each page. However, some areas are weighted more heavily and can have a bigger impact on your site's ranking. For instance, keywords in page URLs and headers can help raise your ranking and give visitors more confidence that he or she is on the right page.
Directory listings
Not all searches happen on Google or Bing. Some of them occur on directories targeted for a particular audience or need. Prospective residents and their families often use these directories as well, so don't forget to submit your website to relevant listing sites.
Most of these sites focus on local listings, because consumers tend to look for services based on geographic location. At the same time, you offer a service that caters to a very specific audience. Reach those people through directories of assisted living facilities, elder care resources, or services for people with disabilities. Wherever your target market might be searching for advice, your facility's website should be listed there.
Original content
Your website's ranking is determined by a number of factors — not just what you put on the page, but also how much and how often. Pages with longer content fare better in search engine results than those with shorter content, and content that's updated frequently can raise it even higher. Produce new content on a regular basis to boost your ranking on both fronts.
We recommend that you include a blog on your site and add a new post at least once a week. The content can be anything your target audience finds interesting, as long as it is original. You can also repurpose certain posts to create content in other formats, such as videos or infographics.
That being said, you should never create content just to take up space on your site. It should always be interesting, high quality, and useful to your readers. Low quality, spammy content won't do anything positive for your SEO, and may ultimately damage your chances of ranking well.
Learn more about SEO for assisted living centers
Now that consumers take to the Internet for all of their needs, traditional marketing doesn't have the same impact it used to. Assisted living facilities (along with all other businesses) need to adopt more modern marketing strategies in order to reach their target audiences where they're already looking, and in most cases, that's search engines.
SEO is one of the most effective ways to reach your customers, but its effectiveness depends on the strength of your strategy. So if you're interested in creating a results-driven SEO strategy for your assisted living facility, don't hesitate to contact us! Our talented team of Internet marketers is more than happy to help.
Earn a 20% greater ROI with WebFX