Power Your Company's Growth With a Local SEO Agency's Help
Local search engine optimization (SEO) is a proven strategy for using the Internet to drive in-store visits, online sales, and real business growth. At WebFX, our local SEO agency helps your business optimize its site, local listings, and online presence to improve its online visibility and power its long-term growth. Start earning more revenue with local SEO today by requesting a free, no-obligation proposal from our local SEO company.
Generate revenue from local SEO with a top local SEO agency
Getting the best results from local SEO requires some time and skill. That's why many companies invest in local SEO services from WebFX. When you partner with a top local SEO agency like WebFX, you can get all the benefits of local SEO, without the learning curve or time sink.
Whether you have a single location or multiple locations, our dedicated team of more than 200 local SEO specialists will help your business increase its online visibility in the areas that matter most — and get real, measurable results, like leads and sales.
Already, we've helped our clients' companies earn more than 6.3 million leads, as well as more than $2 billion in revenue in the past five years. That's why our local SEO company maintains a client recommendation score that's 488% higher than the industry average.
Learn more about working with our local SEO firm to achieve your business's goals by contacting us online or calling us at 888-601-5359 to chat. You can also check our local SEO plans for more information about our deliverables and pricing. We're excited to learn about your company!
What do our local SEO company's services include?
As your local SEO company, we aim to make your life as simple as possible, especially when it comes to local SEO. That's why we've built our local SEO services to provide everything your business needs to get the most value from local search.
For example, our services provide you access to:
Local SEO experts
Web developers
Web designers
Professional copywriters
That means you don't have to worry about writing or publishing SEO content. Our team can take care of those steps for you — if you want — so you can focus on the day-to-day tasks that need your attention the most.
In addition to an entire local SEO marketing team, your local SEO services also include:
Local keyword research
Quarterly local SEO content
Ongoing citation management on 50+ websites
Review management
Google My Business setup and optimization
Facebook business page setup and optimization
Monthly reporting
If you're looking to manage your local SEO campaign in-house, but need help with citation management, our local search engine optimization company also offers client-managed local SEO services. With these services, you get access to LocalFX, which streamlines citation management to save you time.
What can a local SEO agency do for my business?
A local SEO agency can drive impressive results for your business.
Let's talk about it more in depth by answering a few critical questions!
What is local SEO?
In short, a lot.
Local SEO allows you to target customers that are close by, increase your business visibility in search engines, gain more customers, and grow revenue to your business.
Local SEO is one of the best possible digital marketing strategies you can adopt if you're a local business — that is, if your company strictly sells locally.
All in all, local online marketing is a strategy that combines many different techniques to make your company more visible to your target customers in search engines.
How is local SEO different from regular SEO?
The difference between local SEO and regular SEO, is that local SEO is focused on making your business stand out in your specific geographic area. SEO in general is focused on bringing enterprise, chain, or medium to large business more visibility in search engines.
Local SEO uses more specific targeting in order to make your business visible to target customers that are closest to you, whereas SEO is better fit for locations that have customers around the world.
For example, if you adopt a local SEO campaign, the goal is to earn top rankings in search engine results when someone searches keywords or phrases related to your business.
It's important to be at the top of those pages because the top options get the most attention. Matter of fact, the top position gets 33% of clicks while positions two and three only have a click-through rate of 11% to 17%.
All other positions have a click through rate below 9%.
This information is enough to show that the top few positions is the place to be for the highest number of website visits, which correlate with number of conversions, higher ROI, etc.
In terms of what local SEO can do for your business, it's simple — it can help you grow in more ways than one. You'll grow in visibility, in ROI, in customers, and you'll have a better chance at beating out your competition.
With all of those benefits, why wouldn't you adopt a local SEO campaign?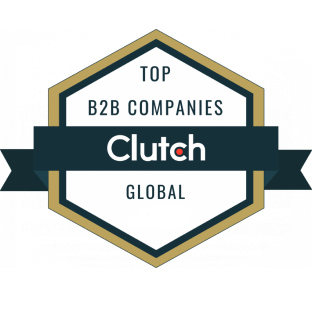 Independent research from Clutch has named WebFX the
top SEO company

in the United States.

Over 150 WebFX clients have been interviewed by Clutch to discuss their experience partnering with us.

Check out more Clutch reviews
So, what can a local SEO agency do for my business?
We already know what local SEO as a strategy can do for your business, but why do you need to hire a local SEO agency?
Local SEO, though simple at its roots, is a complex and detailed strategy that takes a lot of hard work and expertise. Not only does it take time to master, but it's a full-time job in itself, which means you need to have time to consistently dedicate to your campaign.
Running a local business is no easy task — you have bills to pay, checks to write, training to accomplish, and inventory to count. You're busy running your business, so it'll be the most beneficial to allow a local SEO agency to handle your campaign.
If you choose to handle local SEO on your own here are a few things to expect.
1. You'll have to dedicate time to learning the ins and outs of local SEO — not just the basics, but the intricacies of every sub-strategy (like content marketing, keyword research, and off-page SEO) in order to ensure that your campaign is successful.
2. If you plan on allowing someone else on your team to handle local SEO, you'll have to pay for the resources to teach them the craft, and since local SEO is a full-time job, you'll likely have to hire someone to take their place.
3. You'll have to learn more in-depth techniques like HTML coding, and the intricacies of platforms like Google My Business and Google Analytics.
If the concept of DIY local SEO sounds overwhelming to you, you're not alone — that's where we come in.
A local SEO agency will take care of your campaign from top to bottom. They're experts in their field so you can rest assured that they know exactly what they're doing.
They'll work to boost your local business in search engine results pages by doing the following:
With a package like that, why would you want to do local SEO on your own?