Local SEO Audit: 6 Steps to Increase Local Conversions
Today, more than 50% of searchers visit a store within a day of conducting a local search.
For brick-and-mortar stores looking to increase foot traffic, this is huge. Search engine results are more than blocks of catchy text. Local search results contain vital information that directs people to your location and additional details for contacting and visiting.
But how do you know if your local search engine optimization (SEO) efforts are working? A local SEO audit reveals the condition of your page in search engine rankings and ways you can further improve your site for a surge in conversions and revenue.
Watch the video above for an overview of SEO audits, and keep reading for a local SEO audit checklist that can give you an edge over your competitors and propel visitors down the sales funnel.
Do you need experts to revamp your pages for prime local listings? Contact WebFX online today or call us at 888-601-5359 to speak with a team member about our local SEO services.
What is a local SEO audit?
Prior to starting your guide to performing a local SEO audit, it's essential to explain the meaning behind a local SEO audit.
Local SEO solutions — which help more local searchers find and contact your business — doesn't happen magically. It takes inspection and ongoing work to lead interested customers to your brick-and-mortar location. In the form of an audit, you can run through a checklist to survey the ins and outs of your site.
If your business depends on Google Maps listings, or you want people to find your place with "near me" or a specific city, you need to dominate the local SEO game.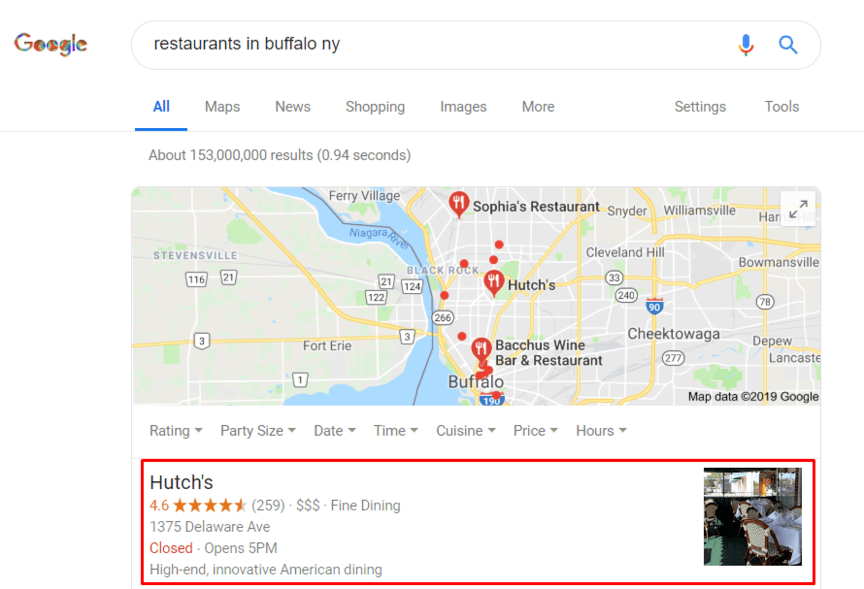 An audit of your specific local SEO practices diagnoses your site's strengths and weaknesses, so you can attract real people to your storefront, boutique, office, or retail outlet. With tools and resources, you can examine your on- and off-page SEO as they relate to region-specific keywords.
Check out the individual steps of analyzing your local SEO below.
6 easy-to-follow steps for a successful local SEO audit
Although you want your actual store accessible to customers in your area, the Internet is a valuable asset to make them aware of your place. According to Google, in the last two years, mobile searches in the "near me" category with some alteration of "to buy" have escalated over 500%.
With the substantial increase in local shopping searches, it's worth it to invest in a local SEO audit for your business. Fortunately, you can conduct a free local SEO audit with the following steps.
You can also use WebFX's SEO Checker tool to get rapid results about your site's performance right now. Continue reading for local-specific instructions to get your company further exposure and growth.
1. Manage Google Business Profile
Formerly Google My Business, Google Business Profile is an initial requirement for fully functional local SEO.
Google Business Profile puts your business listing within the regular search results pages and on Google Maps. If you don't have a verified Google Business Profile account already, your local SEO audit should begin with creating one.
If you do have an account, it's beneficial to go through your account and listing to optimize it for search users.
Sift through all the information associated with your business to give a genuine representation of your services, products, location, hours, and supplementary information. Google uses relevance, distance, and prominence to assess listings, so gauge how you can change your listing to encourage proper rankings.
2. Examine your keyword targeting
Keywords are a major component of SEO — even local SEO. However, local SEO requires special keywords that pertain to your area and target your desired region.
To carry out an analysis of your localized keywords, you need to review which keywords you rank for. Using tools like Moz's Keyword Explorer, you can view which keywords currently benefit your campaign for free.

Then, you can skim through your rankings and identify any location-based terms that help you stand out for nearby customers. For example, "Panera near me" is a high-ranking keyword for Panera, which displays its healthy SEO condition.
The organic keywords that draw in visitors are important for reinforcing your SEO campaign with a stronger local presence. Geo-modifying local keywords for SEO can cause your visibility to soar.
Geo-modified keywords are existing keywords dressed up with setting-specific keywords. For instance, you could add "Austin, TX" to "bagel shop" to modify it for the city. Skimming through close competitors' top keywords can also lend itself to your SEO strategy.
Besides the typical keyword placement in the title, your localized keywords should appear in meta tags, too. From your meta title tag to your meta description, check to see if your keywords are plugged into each part of your page to meet the standards of Google and appeal to users.
3. Uncover harmful duplicate content
While every site has duplicate content — like terms and conditions or printer-only versions of a page — certain kinds of duplicate content hinder your SEO and keep your page from showing up in local searches.
Google specifically warns against deceptive matching copy, but offers several options for necessary duplicate material.
If you have multiple versions of a page with differing URLs, canonicalization indicates to Google the page you want crawled and first seen. It means you demonstrate to the search engine the primary URL for a page, so there's a lower chance of duplicate content showing up.
Auditing your local SEO for these are crucial for search rankings, but it is also worthwhile to look for Google My Business duplicates. Giving more weight to a listing helps Google consider you a viable result. Eliminating duplicate listings also steers you clear from incorrect addresses, phone numbers, and details.
Out-dated information can often be merged on Google My Business to prevent loss of reviews or diminished authority on your original listing.
4. Inspect backlinks
Good backlinking continues to matter in SEO, and in local SEO, descriptive phrases about your area can help or hurt depending on how you enact them.
Dishonest linking and spam-ridden back linking can decrease your page's trustworthiness in the eyes of search engines, so research the nature of the links to your pages.
Unnatural anchor text in backlinks can alert Google to questionable behavior, so look over the anchor phrases that point back to your page. Ensure the majority of them are appropriate and helpful, so you can have confidence in your local SEO ranking.
In your local SEO audit, backlink analysis keeps you up to date on potential penalties. It lets you take action if you're concerned about spam-heavy links, and quickly employ the nofollow attribute to signal to Google your disapproval.
5. Check citations and mentions for your local SEO audit
Apart from linked popularity, citations and mentions — when other sites discuss your brand without necessarily linking — contribute to the shape of your local SEO. Citations reference your name, address, and phone number (nicknamed NAP), which is useful for users if they need to give you a call or stop by your store.
High-quality local citations can fill in the gaps about your authority and reach for search engines, and during your local SEO audit, you need to track your citations and mentions to understand the level of feedback you're getting for the physical establishment.
NAP consistency is critical because old phone numbers or address changes can be problematic for customers. Google and alternate search engines prize user satisfaction, so watch out for NAP variations in your local SEO audit.
6. Analyze social media platforms
Your influence and scope on social media can pump up your local SEO because search engine algorithms tend to include social elements. Inspect the search engine results page to see if your social profiles show up in the organic rankings.
Additionally, Google's knowledge graph holds social media profiles, so it can produce a better user experience when people are able to navigate to and from your active profiles.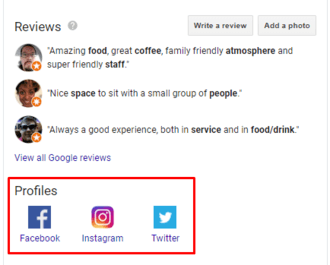 If you extend your reach to Bing, social media is also significant because branded searches have linked social platforms in the snapshot pane. Enter your brand name and location into the Google search bar to test out your social media integration.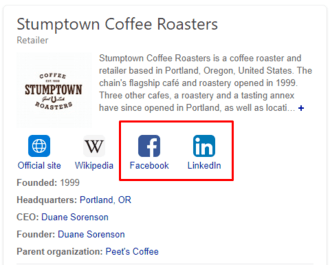 Bing Places for Business is Bing's counterpart to Google Business Profile, and for an established presence, inserted links to your social media network should be available on your account.
Social media engagement affects your local SEO and attracts traffic as your brand becomes more recognized and sought after. Check out how prominent your social media pages are in the organic search and knowledge graphs (or snapshot pane).
Independent research from Clutch has named WebFX the
top SEO company

in the United States.

Clutch has personally interviewed more than 250 WebFX clients to discuss their experience partnering with us.

Read More Clutch Reviews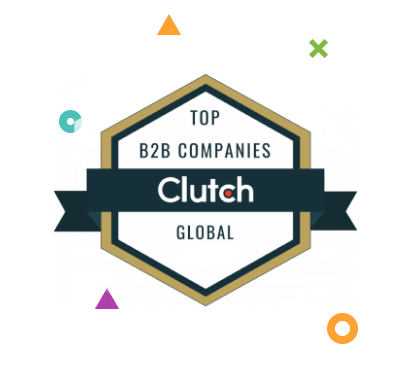 Boost foot traffic with WebFX's local SEO services
Carrying out a local SEO audit can bring you more conversions and a powerful brand. Whether you're looking for more phone calls or newsletter signups, a detailed local standing can streamline the sales journey for your ideal audience.
Are you in search of a seasoned group of SEO experts? At WebFX, we have a team of 500+ bringing expertise to your campaign. Our local SEO services can instill your marketing strategy with a surge of conversions and drive qualified traffic to your site.
In the past five years, we have generated 5.2 million phone calls and $3 billion in sales for clients. Contact us online today, or call us at 888-601-5359 to speak to an SEO expert about launching your business' successful local SEO strategy.