The Best BigQuery Consulting Agency for SMBs
BigQuery offers your business massive potential and a tremendous competitive advantage. Integrating BigQuery into your day-to-day and taking complete advantage of Google Cloud, however, isn't always easy.
A top BigQuery consulting agency can make that process simple, though, helping your company and team take full advantage of BigQuery. If you're ready to make that happen, partner with WebFX, the best BigQuery consulting agency.
The best BigQuery consulting company for your business
If you want to use BigQuery to its full potential and stick to your budget for running data queries, you need a top BigQuery consulting firm.
As one of the best BigQuery consulting companies for small-to-midsized businesses (SMBs), WebFX can help you leverage the full capabilities of BigQuery.
Whether you're looking to migrate, query, or analyze data, we can meet your demands.

With our extensive BigQuery experience and impressive client recommendation score (it's 488% higher than the industry average), we will help you get the most from BigQuery.
Get more information about BigQuery consulting by contacting us online or calling us at 888-601-5359!
Why is WebFX a top BigQuery consulting agency?
With decades of experience as a consultant, as well as impressive client results, WebFX delivers not only custom solutions but also a client-focused experience that considers your business and your needs throughout the entire consulting process.
Learn more about why companies name WebFX a top BigQuery consulting agency:
Decades of experience
At WebFX, we bring more than two decades of consulting experience.
That experience helps our team deliver seamless service to your business. We provide your company with a dedicated account manager, as well as our in-house development team, which allows us to create a customized solution for all your BigQuery needs.
Client-focused approach
When you partner with our BigQuery consulting firm, your business receives a client-focused experience. Our dedicated team takes the time to learn about your company, industry, audience, and goals to meet your BigQuery needs, as well as provide recommendations for maximizing its benefits.
Throughout the consulting process, we also keep your team updated. If you have questions, concerns, or ideas, you can connect with our group too and count on fast and thorough follow-ups from our consultants.
This client-focused approach powers our impressive client recommendation score, which beats the industry average by 488%. Our unique approach is also one reason why more than 90% of our clients make WebFX their long-term partner.
Hands-on BigQuery experience
Like your business, we use BigQuery too.
This hands-on experience, which includes using BigQuery to gain insight into marketing and sales data, allows our consultants to provide proven recommendations. With our first-hand experience, your team can resolve BigQuery questions and issues fast — and with confidence.
Getting a partner with hands-on BigQuery experience can also enhance your company's competitive advantage. While your competitor may choose to work with a freelance data scientist, your choice of an experienced consulting agency gives you access to a host of techniques and applications that work.
Plus, you get an entire team behind you versus a single data scientist.
In-house development team
With an in-house development team, our BigQuery consulting agency can deliver complete BigQuery solutions. In one place, your company can migrate, query, and analyze data. You eliminate the entire process of hiring a data engineer, and then later a data analyst.
Our turnkey solution to BigQuery is what makes us one of the top BigQuery consulting agencies for businesses today. Instead of focusing on who you need to hire next, you can think about what you want to do with BigQuery next.
You also don't have to worry about your project getting delayed due to your consultant taking time off. Since we have a complete development team, we can support and continue your project, even when different team members go on vacation.
That's an advantage that many freelance consultants can't offer.
Long-term partnerships
At WebFX, we form lasting partnerships with our clients.
Whether you need intermittent data analysis or one-time query setups, you can trust our BigQuery consulting agency to provide the services you need, when you need them. Our agency's history of more than 25 years also makes us a reliable partner that you can count on being available.
In comparison, freelance consultants can come and go.
Even better, our low employee turnover rate lets your team collaborate with a regular account manager and developer. You get to know your WebFX team. That makes working with our consulting agency seamless and helps our team anticipate and deliver on your needs.
How much does a top BigQuery consulting agency cost?
If you're looking to partner with a top BigQuery consulting agency, like WebFX, many charge an hourly consulting rate. In most cases, your project will also need to encompass a set number of hours.
When it comes to pricing, consultant rates range from $50 to $200 per hour.
For the most accurate pricing, connect with the agency online and request a custom quote or proposal.
93% of WebFX customers are extremely satisfied with their digital marketing results.
"Working with WebFX, everything is very organized and strategic. We're only a year into our partnership, and our expectations have definitely been met."
View More Client Testimonials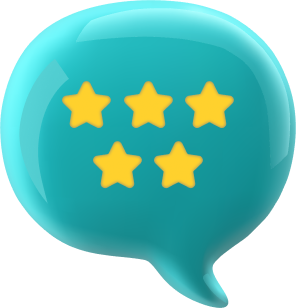 What should businesses look for in a top BigQuery consultant?
If you're researching and compiling names of BigQuery consultants to contact, this section can help your business create a list of top BigQuery consultants. That way, your company gets to focus its time and energy on the consultants with the best chance of meeting your needs.
Experience
Experience is a critical factor when looking at BigQuery consultants.
You want a consultant that can check off all your project requirements. If not, your company will have to hire more than one consultant, which can become a hassle. It can also lead to miscommunication and project delays.
Depending on your needs, you may hire a consultant with only a few or several years of experience.
If you're looking for data analysis, for example, you may work with a consultant that has two years of experience. In comparison, programming and data analysis may require a consultant that brings five or more years of experience to your business.
When looking at experience, it's also worthwhile to research the agency or consultant's background with your data needs. If you want to analyze data to improve your marketing and sales efforts, for example, try working with an agency or consultant experienced with those applications.
Transparency
No matter who you're hiring, whether it's a BigQuery consulting company or digital marketing firm, you want a transparent partner. That means your partner delivers transparent pricing, plans, turnaround times, and more.
If you choose a BigQuery consulting agency or consultant that doesn't value transparency, it can cause a range of problems. For example, your accounting department may receive an invoice that's way over your initial quote, which puts pressure on your team and strains your consulting budget.
Look at reviews, testimonials, and case studies to get insight into a consultant's transparency. If you see a significant number of negative reviews that mention deceptive pricing, for instance, you know that consultant isn't worth your time.
Responsiveness
Reviews can also give your team insight into a consultant or agency's responsiveness.
When working with a BigQuery consulting company, responsiveness matters for a few reasons:
You want to get updates on your project's progress
You want to get responses to your questions
You want to get alerts on any project delays or issues
If your consultant doesn't respond to your team in a timely matter, it can cause frustration and headaches. Your company, for example, may hold off on a task because you haven't heard back from your consultant. This scenario isn't what you wanted (or planned) when you hired a consultant.
Avoid this scenario by focusing your list of top BigQuery consulting agencies on ones that prioritize responsiveness. When your team asks a question, they make an effort to respond. They also schedule routine meetings to provide your business with an update on their progress.
In short, they keep you and your company in the loop.
Communication
When working with a platform like BigQuery, communication also matters.
Your consultant, for example, needs to understand what your business wants from BigQuery and how you plan to use it. It's also helpful if they can communicate complex topics in a way that makes sense for everyone on your team, including those without a programming background.
The best BigQuery consulting agencies also learn your communication preferences.
For example, if your team prefers email to phone calls, that's how your consultant should contact you. Or, if you like face-to-face meetings, your consultant or firm should try and meet that preference, like by visiting your office or conducting video conferences.
When you have a consultant that excels at communication, your client experience becomes 10x better.
We're masters of our craft.
WebFX is a marketing and design industry leader.

Meta, Amazon, and Google Partner


4,000+
blog posts written


300+
Google Certified team members

Contact Us

How to find the best BigQuery consulting company for your business
Hiring a BigQuery consulting company can seem daunting. With these eight proactive steps, however, you can make the process of finding the best BigQuery consulting agency easy. Not to mention, you can make working with one a breeze.
The eight steps for finding top BigQuery consulting companies include:
Determine what services you want from a consultant
Research BigQuery consultants in and outside of your area that meet your requirements
Check each consultant's reviews, like on Google My Business or Facebook
Look into the consultant's past BigQuery experience, like in your industry
Browse the consultant's prices, if available
Contact the consultant about a custom proposal
Meet with the consultant in-person and ask questions about their process
Choose your BigQuery consultant
With these eight steps, your company can find and hire a consultant that meets your unique needs, as well as matches your requirements for services, pricing, and communication. Take your time when comparing consultants, though, as you want to work with the best.
Learn more about BigQuery consulting for your business
With the best BigQuery consulting company, your business can make the most of BigQuery.
You can also make the process of incorporating it into your company's operations seamless. That means processing and analyzing data without worry, plus the knowledge that your company is making the most of your investment into BigQuery.
Contact us online or call us at 888-601-5359 to learn more about BigQuery consulting for your business!