Data-Fueled Adtech Services Behind Over $3 billion in Client Revenue
Get everything you need to implement highly-targeted advertising campaigns that reach more members of your target audience and entice them to convert into loyal customers with WebFX's data-powered adtech services. Confidently launch data-driven campaigns, implement optimized strategies, and craft custom ad designs with award-winning adtech software and advertising specialists behind over $3 billion in client revenue.
Explore our Adtech services and pricing
Our adtech software, AdTechFX, is included as an add-on service with our PPC and social media advertising services (pro plan or higher).
PPC Advertising Services Pro or Enterprise
Starting at 15% of ad spend / month
Or $975 per month, whichever is higher
$5,000 – $30,000 monthly ad spend (paid to networks)

10,000 keywords

AdTechFX: Third-party audience targeting, CRM pipeline retargeting, account-based retargeting
Social Media Advertising Pro or Enterprise
Starting at 15% of ad spend / month
Standard consultation and reporting plan
Up to 3 networks included

Up to 10 advertising campaigns

AdTechFX: Third-party audience targeting, CRM pipeline retargeting, account-based retargeting
Adtech services that leverage the power of data to reach and convert your audience
Say goodbye to launching ad campaigns based on guesses and gut feelings with our adtech services.
Our adtech packages come equipped with our industry-leading advertising technology software, AdTechFX, and an experienced team of award-winning digital advertising specialists.
With our data-fueled services, you can:
Send retargeting ads to leads in your customer relationship management (CRM) platform
Target the IP addresses of companies that previously visited your website
Collect and leverage valuable first-party data from your audience
Track and measure the results of your ad campaigns
Implement data-driven ad optimizations
And much more
Plus, with 1.6 million combined hours of advertising experience, our team will help you maximize your revenue with our software, optimize your strategies, launch and manage your campaigns, and everything in between, with little to no effort on your part!
With WebFX, you'll get access to powerful software and an experienced team that knows how to leverage that software for impressive results all in one place, so you can experience massive cost savings.
Ready to launch advertisements designed to reach the people who have an interest in your products or services? Chat with a strategist now by calling 888-601-5359 or contacting us online!
Meet WebFX:
Your world-class, tech-enabled marketing agency with over 1.6 million hours of combined expertise.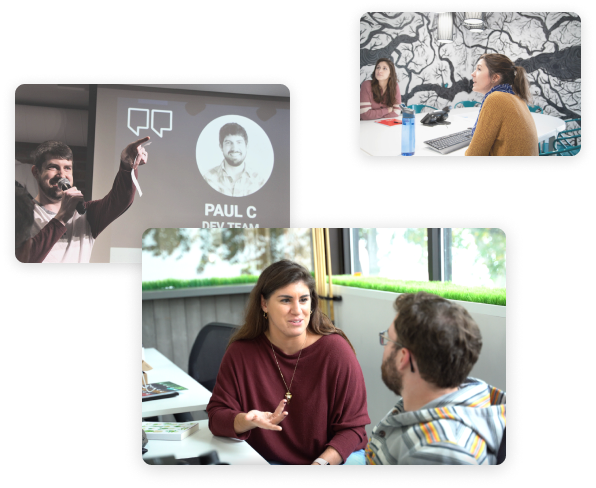 "We've been blown away by WebFX's work — the depth of the work they are helping us with is crazy and has been a lifesaver for our small team of three. We feel confident that they've taken the time to understand our business and our needs and that they're using their expertise to get us the best results possible."
Software Company
What is adtech?
Adtech is short for advertising technology. It refers to software and tools you can use to implement, manage, and track digital advertising campaigns.
Advertising technology can help you eliminate time-consuming processes, use audience data to launch targeted campaigns, track the results of your ads, and more.
How can adtech solutions power growth for your business?
Why should you use adtech? How exactly can adtech help you drive more revenue for your company?
Advertising technology offers several amazing benefits for businesses like yours. Here is a quick snapshot of the benefits you can enjoy with adtech:
Save time and resources: Instead of filling up your to-do list with time-consuming advertising tasks, like making bids and purchasing ad space, you can let adtech software do it for you.
Launch campaigns powered by data: With the right adtech platform, you can leverage valuable customer, lead, and website visitor data to inform your campaigns and ensure you're implementing strategies designed to drive revenue for your business.
Use advanced audience targeting capabilities to reach your ideal customers: Adtech also enables you to take advantage of powerful audience targeting features to ensure your ads always reach the people most likely to purchase your products or services, helping you maximize your sales.
Earn a higher ROI: With streamlined processes, data-driven campaigns, and highly-targeted ads, you'll have everything you need to ensure your advertisements drive the highest possible ROI for your company.
WebFX adtech services: What do our packages include?
Want a quick peek at what the adtech services at WebFX include? Take a look below!
A team of over 500 digital advertising and marketing experts
When you invest in our adtech packages, you'll gain the support of over 500 award-winning digital advertising and marketing specialists.
Our team has managed more than 650 ad campaigns and created over 355,000 unique ads for clients.
Confidently launch targeted ad campaigns designed to drive a higher ROI with a team with more than 25 years of experience crafting revenue-driving digital advertisements.
We're masters of our craft.
WebFX is a marketing and design industry leader.
Meta, Amazon, and Google Partner
4,000+
blog posts written
300+
Google Certified team members
Contact Us

Our in-house adtech software — AdTechFX
AdTechFX is our in-house advertising technology software.
Powered by over 1+ billion data points from our revenue acceleration platform, MarketingCloudFX, AdTechFX takes data-fueled ad campaigns to a whole new level.
Our marketing proprietary platform, MarketingCloudFX, enables you to collect and store valuable data from your audience, including interests, demographics, behaviors, interactions, and much more, to gain deep insights into your target audience.
Then, AdTechFX uses those data points and insights to allow you to craft highly-targeted and personalized ads.
The result? You'll send relevant ads tailored to your audience's interests at critical points in their buying journey.
Plus, you'll be able to display your ads to people who previously showed an interest in your brand by visiting your website. AdTechFX will also enable you to gather and leverage even more data from the people who interact with your ads, so you can reach more members of your target audience.
And because AdTechFX and MarketingCloudFX allow you to collect and leverage first-party audience data, you'll have the perfect solution to the third-party cookie phase out when it's finally complete.
A dedicated account team
When you invest in our adtech solutions, you'll also receive your very own dedicated account team.
Your account manager will know all your campaigns inside and out for paid advertising. Have any questions about your campaigns and strategies? Wondering what your campaign's current results are? Want to learn how you best optimize your advertising strategies moving forward to help your business grow?
Just ask your account manager team!
CRM pipeline retargeting
Our adtech solutions will also enable you to take advantage of CRM pipeline retargeting strategies.
With CRM pipeline retargeting, you can target the leads currently in your CRM sales pipeline. That means you show relevant ads to users who are already interested in your products or services, keeping your brand at the forefront of their minds and encouraging them to take the next step and convert into loyal customers.
Account-based retargeting
Are you a business-to-business (B2B) company that needs to target specific companies and industries rather than individual users? Our advertising technology services can help you with that.
With our team and adtech software, you can target the IP addresses of companies that previously visited your website.
As a result, you can re-engage companies already interested in your brand, enticing them to come back to your website and convert.
Good agencies have more than 50 testimonials.
Great agencies have more than 100 testimonials.
WebFX has over 1000+ glowing client testimonials.
See What Makes Us Stand out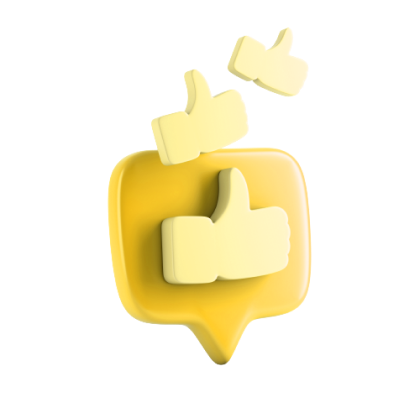 Access top-tier adtech services that drive revenue with WebFX today
Are you ready to leverage the power of data to implement revenue-driving ad campaigns? WebFX can help with that.
Our adtech agency specializes in helping companies like yours earn the highest possible ROI with their advertisements.
With a track record of driving more than $3 billion in revenue for clients and a 93% rating, we're confident our advertising technology services will help you achieve your business goals.
Contact us online or call us at 888-601-5359 to chat with a strategist about how the team at WebFX can help your business reach new heights!