But searching for online services providers—especially those claiming to offer expert SEO services—is a little more difficult. How do you know that the company you're looking at is a truly professional SEO services provider?
WebFX, a leading SEO marketing service company and Internet marketing agency, offers its affordable SEO services to clients nationwide. We do things differently than other SEO firms. Whether we're the first firm you're checking out, or the twentieth, this page will help you understand what sets us apart from the rest. If you'd like to speak with a specialist before reading on, you can reach us at 888-601-5359.
WebFX delivers measurable SEO results
WebFX has helped us expand our digital footprint not only in Central PA and the mid-Atlantic, but also throughout the Continental U.S.
All Pro Trailer Superstore
See the testimonial
113%
ytd seo
Conversion Increase
46%
ytd seo
User Increase
What do professional SEO services from WebFX include?
WebFX only practices white-hat, organic SEO services designed to naturally increase your website's ranking and visibility in search over time. We don't promise quick fixes or overnight results.
While it's true that some of our clients have experienced huge increases in conversions, traffic, and visibility– we know that only hard work and the best SEO services around can get you where you want to be in search results.
Here's a breakdown of some of the components included in each of our SEO plans.
Keyword research and analysis
When you buy SEO services from WebFX, you don't just purchase on-page optimization. We start each of our plans with in-depth research. We ask you questions about your brand, products, and services, and the keywords you associate with them. Then we do research to find out where you're ranking on search engines for those keywords.

From this research and analysis of the keywords most relevant to your business, we'll formulate a plan to determine how best to get you ranking, and what changes need to be made to your website to get you there.
Check out our video on keyword research to understand more about the process.
Keyword incorporation
If you want to rank highly for a specific keyword, but that word or phrase doesn't appear anywhere on your site, it's going to be very difficult! WebFX will analyze your website's title tags, header text, copywriting, and other text and make changes to ensure that these relevant keywords are properly incorporated.
Link analysis
Did you know that the links pointing to your site from other websites can potentially be harmful? If you have a high number of incoming links from spammy websites – whether or not you asked for them yourself – Google and other search engines may harm your site's reputation as a result.
As part of our expert SEO services, we'll perform a detailed link analysis on your site, and determine if you have any harmful links that need to be removed. If there are any bad links in your link profile, we'll take the appropriate steps to get them taken down and your site's reputation restored.
A dedicated account manager and monthly reporting
Finally, our professional SEO services package includes a dedicated account manager who provides you with monthly reports, as well as frequent updates, on the progress of your SEO program. He or she will let you know how your rankings have changed, and how we're planning to handle the optimization of your site moving forward.

About Our Affordable SEO Services and Plans
WebFX offers an affordable SEO service in the form of a "Basic" plan, starting at around $400 per month. When you consider the value of SEO, and just how quickly a #1 ranking can impact your ROI, you'll realize that this is very inexpensive.
We also offer affordable SEO services for businesses seeking advanced SEO packages that include link building or further link removals, penalty removal services, longform content creation, additional copywriting with keyword optimization, and so on. These prices vary per package.
You can see all of our SEO plans below, or contact us for more information on a custom package designed to fit your company's unique needs and expectations.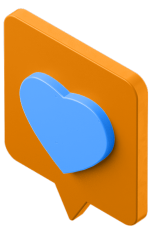 WebFX has helped us expand our digital footprint not only in Central PA and the mid-Atlantic, but also throughout the Continental U.S.
What makes WebFX the best SEO services provider?
WebFX was voted the top search engine optimization agency in the world. This means that we were chosen as the #1 SEO services provider in the nation!
Our awards and achievements aren't what set us apart, though. We treat our clients differently than other firms, because we know that their success depends on the success of their website. That's why we have regular check-ins, make our team available for meetings, phone calls, and emails, and do research and analysis before starting any plan.

Finally, our SEO plans get real results for our clients. We deliver measurable, significant increases in search engine traffic for those who trust us for their search engine optimization. You can see a sample of these results on our client metrics page.
Choose WebFX for professional SEO services from an expert team
When you're looking for the best SEO services, you know it's important to find a company that can truly give you the best—not the one that can give you the most inexpensive, or say that they'll deliver the fastest results. With WebFX, you'll get affordable, reliable, and organic SEO services that outperform the rest.
Contact us today to find out how our expert team can help your site start ranking better in search, and learn more about SEO. We can't wait to hear from you!