The Best Washington DC SEO Services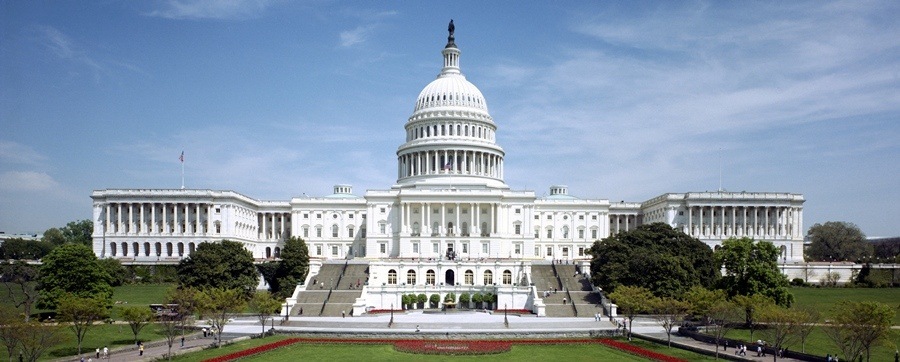 Your website needs help. You have a great business plan and offer fantastic products and services, but your customers can't find you because your site is buried on the 12th page of a Google search. And that's why we're here to help you.
Our Washington DC SEO services are designed to catapult your business or personal website to the top of the searches that are most pertinent to your business. We want your website to get noticed and your business to thrive, and we'll work hard to make sure you get the best Washington DC SEO services possible.
You can contact us online or call 888-601-5359 today for your free evaluation!
Why choose WebFX for your SEO?
With so many different SEO companies in Washington DC, it might be difficult to decide on which is the best for your needs. Fortunately, we can make your decision a little easier with all the awards we have received in the past. At WebFX, We are a growing, experienced, full service web marketing agency that has a passionate team for SEO services. We've been ranked #1 for the top 99 SEO agencies, and made the best places to work list a couple times. This allows our team to really enjoy working with our clients on their SEO and producing more revenue for our clients' businesses.
We use our skills and expertise to work with clients in the DC area, offering each of them an SEO business plan that works for their specific company. We work in DC SEO because we understand how difficult it can be to make a business stand out in an area that has so many businesses and potential customers. As a result, our team has practice and experience in creating Washington DC SEO plans that help clients fulfill every goal they have.
Our SEO Case Studies
If you are a Washington DC company in search of SEO services, don't hesitate to give us a call. If you need more information on the things we have done in the past, you can also check out our portfolio. We have some very interesting case studies as to how our company has benefited hundreds of other companies in the past, including many inside the Capital beltway. If that doesn't convince you, browse some of the increases in performance we have achieved for our clients! They're very happy with us!
Some of our client Successes
Keyword Research for Washington DC SEO
It doesn't matter if you're in our nation's capital or in Mumbai, India, search engines all run on keywords. And if you're not hitting the right keywords, the search engines won't notice your website. Our Washington DC SEO services will help you determine which keywords are best for your website, then we'll optimize your site for those words.
Our Washington DC SEO experts have extensive experience in keyword optimization, and we know all the tactics, techniques, and tricks to highlight your website as a destination for anyone looking for your products and services. Our keyword analysis will determine which keyword will help your website do the best, and then we'll implement a strategy to get you to the top of the search results as quickly as possible. But keywords are just one of our offered SEO services in DC.
Website Analysis and Optimization Services
Although there are many factors that go into making a website rise to the top of the search results, one of the most basic factors is your site content and structure — or what most Washington DC SEO experts call "on-site optimization".
Our team of SEO experts will not only analyze the keywords you use on your site, but also the way your pages are laid out, your internal linking structure, your website code, and many other factors that will make your website more attractive to Google and other search engines.
When we understand what your website looks like to Google, we can get a better understanding of what it will take to make your site a Washington DC SEO powerhouse. We'll help you reorganize your site, clean up the underlying code, and create content for your site that will be more SEO-friendly. All resulting in better results and more traffic to your site.
Analyze Your Own Website's SEO for Free!
What is Your
WEBSITE'S SEARCH
Ranking?
Want to get an idea of how your website analysis would look like? We have a great tool that will give you a report in just a few minutes all for free. Check out CrawlerFX and get a scorecard on how well your website performs according to the latest on-page SEO standards. Using this tool is a great first step for improving your business online!
Tracking the Success of Your SEO Campaign
But simply cleaning up your site and giving it an SEO boost is not all we do. Most of our SEO plans for Washington DC include the opportunity for you to track the progress of your site in the search engines with our metrics and tracking systems.
We do this because we want you to see how well your site does especially in comparison of other Washington DC companies that are directly competing with your business. We know you'll be pleased with the success we can bring to your website and being aware of how well you are doing is a vital sign for future growth.
As a leading agency in SEO, Washington doesn't intimidate us. Get your website off of the 12th page of a Google search and get it to the 1st page with our experienced Washington DC SEO experts and SEO service packages today. Our DC SEO team will be more than happy to talk to you about improving your search engine rankings and your overall business.
Call 888.449.3239 or contact us online today to discuss how WebFX can improve your rankings and profits.