Questions to Ask a Web Developer When Building a New Website
If you're in the market for a new website, the first thing you'll need to do is choose who will design and build it for you. And unless you have an in-house team, that typically means hiring a web development company.
Considering that there are thousands of web developers all over the world that would be more than happy to take on your project, finding the right one is no easy task. And even if one seems particularly promising, it can be difficult to tell for sure if they're as qualified as they say if you're unfamiliar with the industry.
Call 888-601-5359 to speak with a strategist about web development services from WebFX, or keep reading for a few important questions to ask any developer before signing a contract for a new site.
We don't want to tell you about the work we do, we want to SHOW you.
View Our Portfolio

We've built over
Websites
in a variety of industries.
How they plan to build your site
There are many ways to go about building a website, and it's important to know your web developer's process. This may sound unimportant on the surface, but should be a factor in any new site owner's decision.
The first thing to find out is whether they use templates or build custom sites from scratch. Template sites tend to be much cheaper, but your business will run the risk of having a site that is identical to someone else's—maybe even a competitor's. Custom sites, on the other hand, are typically more expensive, but will give your site a more unique feel.
You should also ask whether they create HTML sites or use a content management system like Magento or WordPress. If you do not know HTML (and don't plan to learn), your site could be difficult to maintain without assistance if your developer only uses HTML.
How much the site will cost
Unfortunately, many designers and developers are not transparent in their pricing. However, it's important to get an estimate up front, as cost will play a large role in your final decision.
The cost of your site will depend on the scope of your project and what features you want, but our website cost calculator can help you determine how much you should expect to pay. Each web developer has their own pricing system, but that should give you a rough estimate of what is reasonable.
In addition to the upfront cost, you should also ask if there are any other possible fees. You don't want to sign a contract only to be blindsided by charges for "extra" features, so it's a good idea to discuss that possibility before you start.
How long the project will take
Once you've determined how much your project will cost, you should discuss a time frame. This can vary depending on how busy your web developer is and how much time they can dedicate to your site, so it's important that you iron out a concrete launch date together.
From the creative process through the building process to your official site launch, the development of your site can take anywhere from a few weeks to a few months. And while that may sound like a long time, when you consider that your site is your business's online home, a well-built one is worth your patience.
What they need from you
Although some designers and developers are happy to have free rein with their projects, your site needs to reflect your business. So unless you are working with an in-house developer—or someone who just happens to be very familiar with your business—you'll need to provide them with some basic information.
This should include your logos, color scheme, and the images you want on your site. And unless you are working with an agency that also offers copywriting, you'll need to write out the text, too.
In addition to these elements, your developer may also want input from you on the layout, navigation, and structure of your site. If you have any ideas, put them on the table before your developer starts the building process.
How much does it cost to build the website of your dreams?
Use our FREE website design cost calculator to get an idea!
Web Design Cost Calculator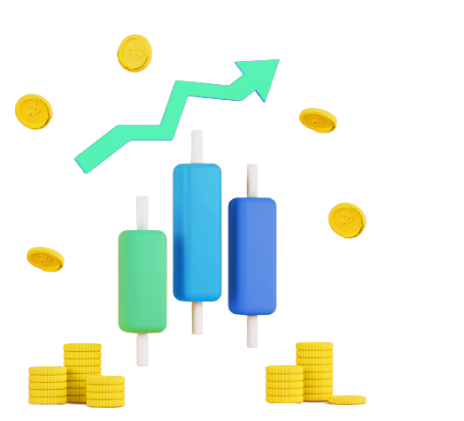 What other services they offer
If you know that you are eventually going to need more than your site's creation, you should ask your web developer if they offer any other services. And even if you don't think you'll need anything else in the future, it's still a good idea to ask just in case.
Hiring one company to build your site, one to manage your advertising, and one to handle your SEO might seem like a good idea if they're all leaders in their respective industries, but that approach can cause huge headaches down the road when you decide to update your online strategy. It can be nearly impossible to get multiple companies to work together on your project, and choosing an agency that offers multiple services can eliminate the issue.
So even though your main concern right now is web development, asking if your developer's company offers search engine optimization, pay-per-click advertising management, social media management, Internet marketing, and other services can help you make an informed decision that will benefit you years in the future.
We're masters of our craft.
WebFX is a marketing and design industry leader.

Meta, Amazon, and Google Partner


4,000+
blog posts written


300+
Google Certified team members

Contact Us

Who will manage your site after it launches
Ask your developer what their process is for handling post-launch updates. The creation of your site is only the beginning of its life online, and it will undoubtedly need to be updated with new information from time to time.
Unless you plan to sign a month-to-month contract with your developer, you can't expect them to be on call whenever you'd like to change your site. That responsibility will be yours, so unless you have prior knowledge of HTML or the CMS they used, ask them how to edit and add new content.
Some CMS like WordPress aren't too difficult to understand with a little training, but you'll still need a crash course, at least. You don't want to be left with a website that you have no idea how to manage.
Whether they offer maintenance
Even with all the right precautions, website issues sometimes happen. And if your site crashes or gets hacked, you need to know can handle it so that you can address the problem immediately.
Ask your web developer if they help with post-launch issues, and whether they offer website maintenance plans. Calling the person who built your site (and therefore knows its intricacies better than anyone else) can make maintenance much easier.
If they don't offer maintenance, you'll need to figure out an alternative plan. Your on-staff IT professional can probably handle minor issues that arise, but you should make sure before your site crashes.
Looking for a web developer?
If you're looking for a web developer to design or redesign your site, WebFX can help. Whether you're a small business owner or part of a large corporation, our talented team of designers and developers has experience achieving results.
For more information, take a look at our web design portfolio or read and listen to testimonials from our clients. And if you'd like to speak with a strategist about your project, feel free to contact us!