Did you know that 75% of opinions on website credibility come from design?
If you want your audience to see your pediatric dental practice as a valuable option for their needs, you must invest in your dental site's design. Successful pediatric dental websites focus on creating a website that highlights your practice and engages your audience.
On this page, we'll provide you with five tips for creating an impactful web design for your dental practice. To learn more about how to develop stellar web design, contact us online or call us today at 888-601-5359 to speak with a strategist about our custom web design plans.
Good agencies have more than 50 testimonials.
Great agencies have more than 100 testimonials.
WebFX has over 1000+ glowing client testimonials.
See What Makes Us Stand out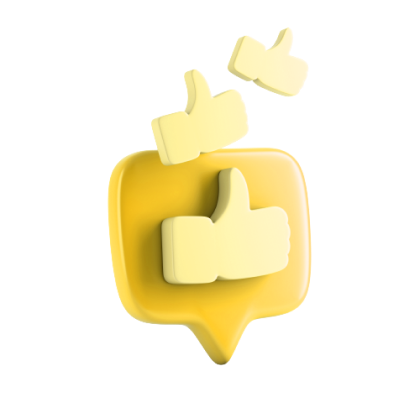 1. Integrate responsive design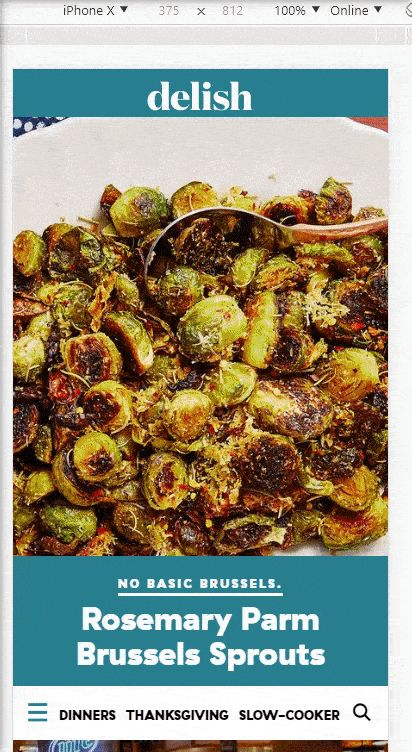 When you're working on dental website design, you want to ensure that you're designing a site that provides a positive experience for everyone who visits. A core component of positive user experience is responsive design.
Responsive design ensures that your website adapts to whatever device your audience uses. Not everyone accesses your site on a desktop — for example, you might have visitors that access your site through tablets and smartphones.
Without responsive design, your tablet and smartphone users will see the desktop version of your site. This version does not provide a positive user experience since users will need to continuously zoom in and out to read your content and click on buttons.
If anything, it will leave them frustrated with your pediatric dental website and cause them to bounce from your page to a competitor.
2. Create a unique style guide
Another important part of successful pediatric dental websites is a style guide. A style guide sets parameters for how to stylize different pages on your website. It's a great tool for keeping your web design consistent across various pages.
Customization is a crucial component of successful web design for pediatric dentists. You're going to compete with dozens of other dental offices that want patients, and if you want your pediatric dental website to stand out, you need a custom web design that showcases your brand.
A unique style guide will help you establish your brand's identity. It allows you to decide precisely how you want your site to look. You can set guidelines for your website that enable you to create a design that's unique to your pediatric dental facility.
There are numerous components you'll want to establish in your style guide, including:
Color palette: Your web design will typically have 3-4 colors. You will set one primary color, one to two accent colors, and font color.
Typography: Your font style is a critical component of your website's design. You will typically stick to one or two different fonts on your website. If you use more than one font, establish one font type for headings and one for body text. You'll also want to be sure you're using web safe fonts that are easy to read for your audience.
Imagery: If you add photos or videos to your site, they must all reflect your brand's style. Whether your style is vibrant or rustic, set guidelines to ensure your photos fit your style.
Buttons: Buttons, like calls to action (CTA), play a fundamental role in web design because they help keep your audience engaged on your page. When you create your style guide, establish your buttons' shapes and colors, so it's consistent for all types of buttons across your pages.
These elements have a tremendous impact on how your audience experiences your site, so it's essential to set guidelines on how to stylize them for pediatric dental websites.
By creating a unique style guide, you ensure that your website has a custom design and is consistent across all pages.
3. Add visuals to help break up information on your website
An essential part of pediatric dental websites is the visuals. If your audience visits your site and finds walls of text, they might feel overwhelmed since it can be challenging to enjoy browsing through a text-only site.
You can use numerous visuals, including:
Photos: Photos are a primary visual that helps add interest to your site. You'll want to use as many authentic images as possible and use very few stock photos. Genuine photos help capture the essence of your business and give users a more realistic perception of your pediatric dental office.
Videos: Videos are great visuals for catching your audience's attention. You can use videos to showcase your office, discuss the different services you offer, or your approach to pediatric dental care.
Infographics: Infographics create a fun way for you to present information that is challenging or dense. You can use infographics on your site to help you present data in an engaging way.
These visuals help you create a site that's appealing and engaging for your audience. It will make leads more likely to stay on your pediatric dental website and learn about your practice.
4. Don't be afraid to use whitespace
Many businesses have the misperception that they need to fill every inch of their site with visuals or text. If you want to have a successful web design, it's better to embrace whitespace. Whitespace helps make the information and visuals on your site clearer and more noticeable.
If you cover nearly every inch of your website with information or visuals, your audience will feel overwhelmed. It makes it challenging for your audience to focus when your site is cluttered. You'll risk more leads bouncing from your site.
Embracing white space helps you make your site easier to browse. Your audience will focus on the information or visuals on your site, instead of feeling overwhelmed. It will help draw your audience towards points of interest on your dental website and help them learn more about your pediatric dental office.
5. Design for your audience
If you want to see success with web design for pediatric dentists, you must design for your audience. But what does that mean?
When you design your site, you should use elements that create a fantastic user experience for your audience while providing content that interests your audience.
User experience design, also known as UX design, plays a fundamental role in getting leads to engage on your page longer. UX design focuses on adding design elements that help enhance the user's experience on your page. It may be something as simple as the right CTA button or designing navigation that is clear and concise.
In the example below, you can see that delish.com provides a CTA button McCormick, a popular spice brand. This benefits users since many of the recipes on this specific page will refer them to a McCormick product.

When you design for your audience, you create a better experience for them. This positive experience means they will spend more time on your dental website. As a result, Google will see that your dentist's website is relevant and engaging to your audience. In return, you'll see an increased search engine ranking.
Start using web design for pediatric dentists to build your dream website
If you're ready to start attracting new patients for your pediatric dental office, you must invest in your website's design. An engaging, aesthetically pleasing web design will help attract people to your practice while informing them about your services.
If you aren't sure where to start with web design, WebFX can help. We have a team of over 500+ award-winning web design experts that know how to create stellar websites. With over a decade of experience, you can count on us to build a customized website for your dental practice.
Looking to build a custom website fast? With our program RainmakerFX, we'll get your dream website up and running in 30 days.
If you're ready to start designing your dream website, contact us online or call us today at 888-601-5359 to speak with a strategist about our custom web design packages.