As a clothing retailer, you understand the importance of appearance. Everything you show to current and prospective customers has to demonstrate your sense of style. This is an aesthetically pleasing web design for clothing stores is so important.
With that in mind, appearance is not the only factor you should take into consideration when designing your site. To be a successful marketing tool, a clothing retailer's website has to not only attract the eyes of visitors, but also create an easy process for browsing and buying merchandise.
This page will give you an idea of why and how you can combine attractiveness and functionality to create a successful website for your business, as well as a few other considerations to keep in mind.
Keep reading if you want to learn more, and give us a call at 888-601-5359 if you're searching for professional web design services.
Why is web design for clothing stores important?
The answer to this question is simple: If you can't make your website look good, how can you be expected to make people look good? Your website is often the first impression people get of your business. Whether they're carefully analyzing your site or not, they're being influenced by the general feeling they get from it.
Do the fonts and colors go together? Are there appealing images? Do certain elements stand out? Visitors probably aren't consciously asking themselves those questions, but your website can paint a picture of your brand before shoppers even see your clothing.
If consumers like what they see, they'll associate that with your store and be more likely to visit your site again. It could also factor into whether they decide to make a purchase or sign up for an email list.
However, looking good isn't the only concern you should have about your website. You know how it feels to buy a beautiful piece of clothing that feels uncomfortable, is hard to clean, or seems to fall apart on the first wear. A poorly designed website works the same way.
This is why the functionality is also essential to your site. That means making sure that it's easy to navigate, works properly on multiple devices, and doesn't take too long to load. This last one is especially important for online businesses. Shopzilla found that reducing their site's load time by 5 seconds led to a 25 percent increase in page views and a 12 percent increase in revenue.
As you can see, a poorly designed website could cost you sales. That's why you need to make sure that your site has a solid design from the inside out. But how can you accomplish this? Keep reading for some tips to help you get started

Hear What It's Like to Work With WebFX!

"Our WebFX team was on top of everything. Best part is our lead contact felt like she was part of our company. She learned everything about our business so quickly and was able to be very efficient with our brand. Reacting to what we needed or wanted to change, making us feel so comfortable the whole way!"
Retail
What makes a clothing retailer website great?
Web design is a lot more than just the fonts and colors you see on a web page—it also impacts the functionality of your website. A dynamic website provides necessary information, enables communication and sales, and builds trust in your brand. Web design for clothing stores must do the same by ensuring a few key things.
Brand consistency
Visiting your website should feel like walking into a virtual store. It should include the same sense of style, colors, tone of voice, and general personality your store provides. Remember, your website is your online introduction to the marketplace, so it should give people a sense of what they would experience in person.
Searchability

Users shouldn't have to spend more than a few seconds looking for basic information like your store's location, contact information, and hours. Nor should they spend more than a few minutes trying to find the styles, colors, and sizes they want. Good design makes a website easy to navigate and easy to search.
Usability
Think about the last time you visited a website that took a long time to load, or had links that either went nowhere or produced error messages. You probably never visited that site again. If your website has these problems, potential customers won't come back, either.
These are the things you want your website to achieve. But what do you need to do to achieve them? Read on for suggestions.
We'll help you create a website that stands out.
"WebFX has been instrumental in helping us develop a new website, allowing us to be a leader in our industry."
Learn More About Our Web Design Services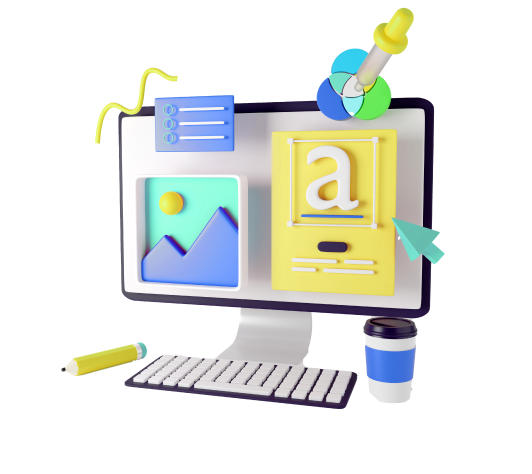 3 steps for designing a clothing retail website
Web design is a complex process, so no one thing will create the ideal experience. Instead, it takes a series of steps.
1. Create simple navigation
Certain design elements make your site easier to navigate. You probably already have a menu bar, but is it easy to use? Consider creating a few main categories with drop-down menus that have more specific results. This will give your site a less cluttered appearance and reduce the time it takes users to find the pages they are looking for.
Search boxes are also a great tool for online retail. If a potential customer already knows that they want a specific style, a search bar will help them find it. The easier it is to locate items, the more likely your visitors are to make a purchase. It will also give them a better shopping experience, so it is a win-win element for your site.
2. Establish branding
If you are an established brand, you already have a logo and color scheme that people associate with your company and values. You probably also have a certain aesthetic or style within your designs. Make sure that your website is consistent with the rest of your marketing and branding by incorporating those elements into your design.
If you are still working on establishing your brand, your website can be a great place to start. Make your color and logo decisions before launching your site, and then use them as guidelines for the rest of the process. You want to give your visitors a cohesive idea of what your brand stands for, and your site can be an effective way to turn them into regular customers.
3. Test for technical issues
Above all, your site needs to be functional. We've said this multiple times, but that's because it is arguably the most important part of your design. Even the most beautiful site is completely useless if your customers can't use it to contact you, get information, or make purchases.
There are many elements that can impact your site's usability, but a few of them are relatively easy to fix. Using smaller file sizes for photos and videos can reduce load time and increase speed. This change is easy to make, and can have a huge impact on your conversion rate.
How much does it cost to build the website of your dreams?
Use our FREE website design cost calculator to get an idea!
Web Design Cost Calculator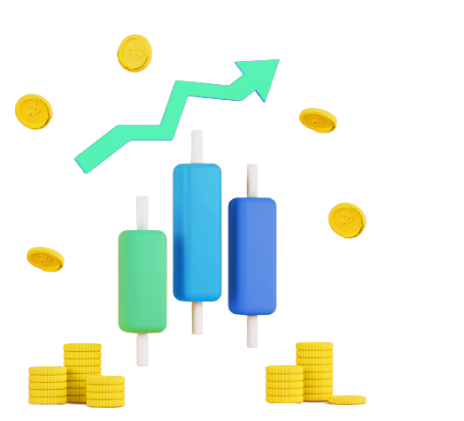 Build a clothing retail site that drives sales
You should also make sure to create a design that is responsive, meaning that it displays well on a range of devices, like laptops, tablets, and phones. Devices other than desktop computers are becoming increasingly popular for browsing the Internet, and you don't want to prevent these users from getting the full experience of your site.
For online shoppers, your website can be the first impression they get of your brand. If it's not sleek, stylish, and easy to use, their impression likely won't be positive. Your career in fashion has already taught you to create visually attractive designs, but now you need to incorporate functionality. If you use both of these elements, you should have no problem creating a solid web design for your clothing store.
Need help creating a website that attracts customers and reinforces your brand? Don't hesitate to contact us! We're more than happy to assist you in creating a polished and functional site for your store.
Earn a 20% greater ROI with WebFX