Today, the different kinds of marketing you can adopt for your business are endless. Though many companies have turned to digital marketing, some still use traditional marketing strategies like billboards, coupons, and flyers. With digital marketing, you can easily track the success of each campaign, since everything is done online.
However, how do you track the success of more conventional marketing techniques like billboards and print ads? On this page, we'll talk about how you can track traditional marketing efforts using the Internet using UTM tracking, and how it's useful for digital marketing as well If you'd like to speak with a specialist about UTM codes or tracking before reading on, you can reach us at 888-601-5359.
Our digital marketing campaigns impact the metrics that improve your bottom line.
See More Results

WebFX has driven the following results for clients:

$3 billion
In client revenue

7.8 million
Leads for our clients

5.2 million
Client phone calls
What's the difference between digital marketing and traditional marketing?
It's the 21st century, and it's no secret that more and more businesses are relying on digital strategies to market their products and services. In a digital world, digital marketing makes sense, and it helps to get your business in front of as many customers as possible.
Digital marketing strategies in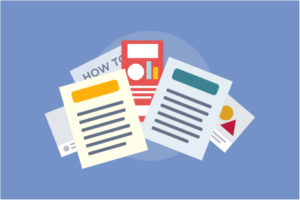 clude SEO, PPC, email marketing, social media marketing, content marketing — the list goes on. However, some traditional marketing strategies are still going strong in today's mostly-technological world. Some businesses still use strategies like billboards, coupons, and flyers, and mailers to get customers to try products and visit store locations.
Whichever you prefer, they can both be beneficial in their own way. One of the biggest differences between the two though is your ability to track the success of each. For example, you can easily use a platform like Google Analytics to see how many users visited your website from a search engine, how long they stayed on a page, what pages they looked at, and more.
But there is no way to know exactly how many people saw your promotional billboard — or is there?
What is UTM tracking?
UTM tracking stands for Urchin tracking module, but we're not tracking underwater creatures. Urchin is a software corporation that Google acquired in 2005 and their software was a precursor to Google Analytics. UTM codes are codes that you can attach to a link in order to get more information about where specific website traffic is coming from.
These codes allow you to track general information like how much traffic is coming from a certain source, but they can also give you more granular information like how it got there.
How to use UTM tracking for traditional marketing channels
If you prefer to use a mix of traditional and digital marketing for your business, take a look at how you can use UTM tracking to gauge the success of your campaigns. Let's say you want to promote your new restaurant on a billboard. Like we mentioned before, it's easy to track how many people see your website, and what pages they interact with, how many people see your social media posts, and how many people watch your videos, but how do you go about tracking how many people saw your billboard?
Simple! To track the effectiveness of your new billboard, you'll need to first purchase a URL. Let's say your restaurant is called "The Birds Nest," and your company's actual website URL is www.thebirdsnest.com.
You'll want to purchase a URL different from that one for tracking purposes. That said, you could purchase a URL like "thebirdsnest[location].com." This is known as your vanity URL. But don't worry, it'll still land on your original homepage — it's just for tracking purposes.
Next, you'll need to attach your UTM code to your original URL. The vanity URL then redirects to the original URL, which has characters tacked on the end. You can use Google's Campaign URL Builder to come up with the URL to where your vanity URL will be directed.
The URL that it creates for you is based on the information that you fill in, which is further based on what data you want to track.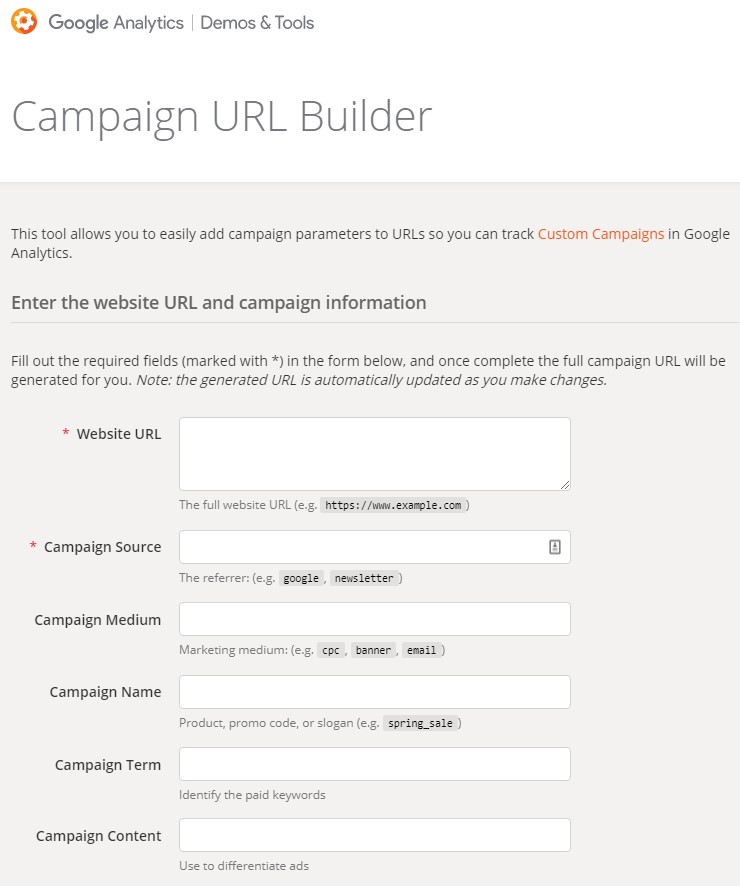 These extra characters, or parameters, are what tell Google Analytics that the traffic came from a specific source, like a billboard. You could use this same process on other traditional marketing outlets such as print flyers or coupons.
You could even purchase three different vanity URLs — each corresponding with a different traditional strategy, to track the success of each. Not to mention, you can also use UTM tracking with digital strategies such as email marketing and social media. Here's an example of what a UTM code would look like:

Why is UTM tracking important?
UTM tracking is extremely important to help you decide which strategies are worth your time, energy, and money, and which ones aren't.
Imagine that you are spending thousands of dollars per month to keep a billboard running, but as it turns out, nobody is taking action when they see your billboard. It's essentially draining your company's bank account instead of attracting more customers. Without UTM tracking, you may never fully understand the impact of your traditional marketing efforts.
With the use of UTM tracking, you'll be able to decide if the monthly fee for a billboard is worth it, whether you should continue to send paper flyers, or if those coupons are really bringing you more sales. It can also help you discover whether it's time to shift your strategy to a digital model. For example, you could track both paper flyers and email newsletters to see which performs better and continue with the strategy that drives more leads and revenue over time.
Overall, UTM tracking is a great way to see what strategies drive the best results for your company, and which ones aren't worth your time and effort.
UTM Tracking for digital marketing
UTM tracking isn't only useful for traditional marketing channels — you can also use it to determine the same information about your digital channels, such as social media and email marketing. In terms of tracking data with social media, you can be super general about what you track, like where your traffic is coming from, or you can track something more detailed like how much revenue you are pulling from a specific part of your profile. For tracking data with email, you can use UTM to track the source of your traffic or what links are bringing revenue to your business.
Where to see results in Google Analytics
Google Analytics is the most popular analytics platform in the world — and for good reason.
It helps you track nearly all your marketing efforts in one place — including your traditional methods. To see your UTM codes in action, simply log into Analytics and go to the Acquisition tab. You'll then use the drop-down menu under "campaigns" to select "all campaigns." This is where you can see the results of your UTM tracking.
You'll be able to look at the campaign, source, and medium, which is all extremely valuable information. All of this info comes from the specific parameters that you set in the URL builder at the start of your campaign. From there, you can decide if the number of people visiting your website via your billboard or print resource is worth the investment and fine-tune your marketing campaign accordingly.
WebFX Careers
Join our mission to provide industry-leading digital marketing services to businesses around the globe - all while building your personal knowledge and growing as an individual.