Ever get an irresistible urge to try a new product or service? Did that smoothie your friend was drinking on Instagram occupy a spot in your mind for weeks until you tried it? Order a fresh pair of cowboy boots after listening to Young Thug's remix of Old Town Road?
You might have been influenced by social proof marketing, a wide-ranging social media marketing phenomenon. Social proof marketing combines the power of social media with traditional sales and marketing concepts. In practice, this can look like a million different things but the gist of social proof marketing is taking customer reviews, feedback, and behaviors shared on social media and showcasing them as marketing materials.
For example, a clothing shop could share photos of customers posting Instagram photos of them wearing their clothes. Another example would be an eCommerce store that sells yard supplies showcasing videos of the yards of happy customers in front of their homes.
The key principle of social proof marketing is the belief that the actions of many can influence the actions of one.
Social proof helps potential customers see a product or service in action. Seeing photos of other people enjoying a new car helps convince customers that they should make a new purchase.
We've all felt this fear of missing out feeling before when seeing photos of other people buying a new car or traveling abroad. Social proof marketing can take elements of that fear-of-missing-out feeling and put it to work for your business. So why exactly is it so effective?
How does social proof marketing work?
Social media has taken some tried and tested tenets of marketing and made them 10x more effective.
People have always placed a lot of stock in recommendations from friends and family of new products and services. Social media has become the leading platform where those recommendations happen. Sprout Social reports that 74% of shoppers have made buying decisions based on social media.
Moreso, 80% of consumers are likely to purchase items due to the suggestion of a friend. Trends like these and the rise of influencer marketing has helped formulate social proof marketing into a must-have principle in digital marketing. Even if they aren't a personal friend, seeing people we connect with or admire online use and recommend products can be a powerful call to action.
Posting photos of happy customers online is one way to use social proof marketing but new tools out there help take social proof marketing to new heights. One of the more popular options out there is FOMO, a social proof marketing tool that automates social proof into strategic notifications on your website. Let's say you are selling flowers online and want to find a way to convert more customers.
FOMO can be handy to help create a sense of…yes, FOMO…to your website's visitors. FOMO notifications can show a live feed of other people purchasing flowers. You can showcase where the purchases are happening and what they bought.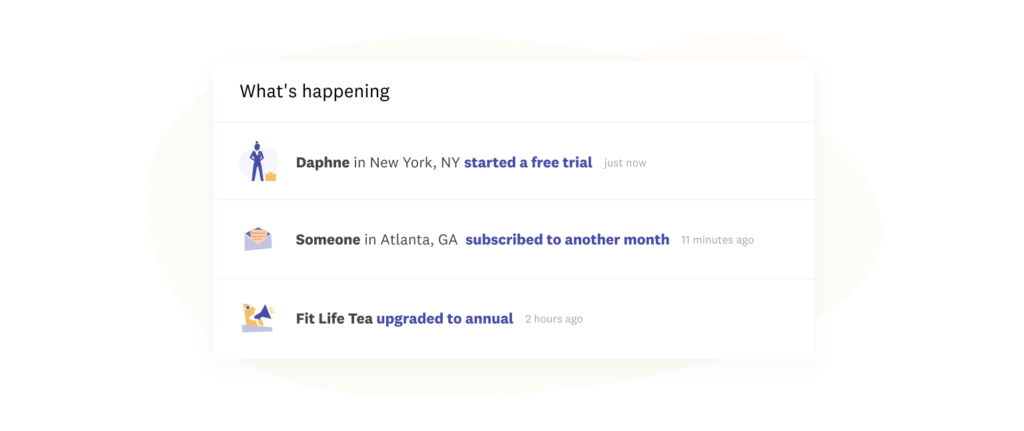 Amazingly, even anonymous social proof marketing can be effective. Customers knowing that other people are shopping on a website can have a similar effect to recommendations from family and friends. This is the digital version of a crowded storefront.
Potential customers think "If that many people are shopping, there must be a reason for it!" and an instant level of trust is formed. Tools like FOMO are great and helping businesses create the urgency and buzz of a crowded physical storefront without the long lines.
Examples of Social Proof Marketing In Action
Still looking for more ideas on how to utilize social proof in 2019? Here are a few examples:
Jonathan Green – Customer Awards
What better way to show off your lawn care products than by highlighting real-world use of customers.
Lawn care company Jonathan Green regularly highlights customers lawns, further showcasing how well their products work: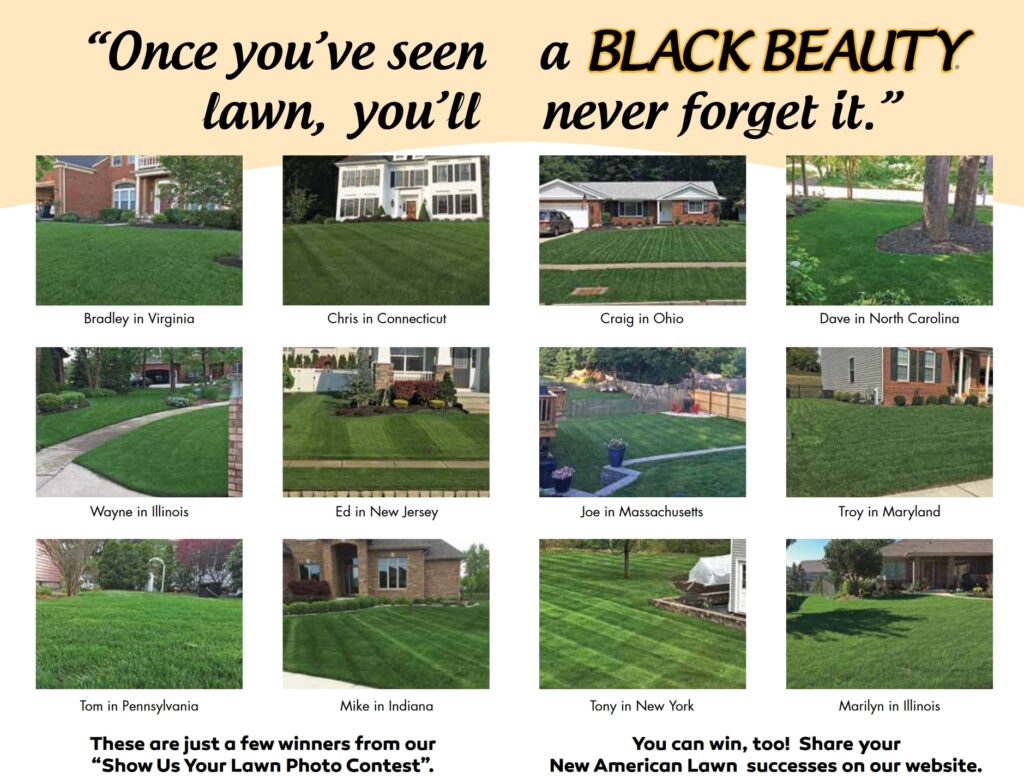 Bradley Putters – Custom FAQ Page
Golf equipment company Bradley Putters turned their FAQ page into a hybrid FAQ/testimonials page. They took customer testimonials and used them to answer FAQs about their products, including how it compares to other putter makers. They used photos and real names of customers to add a social element to their proof.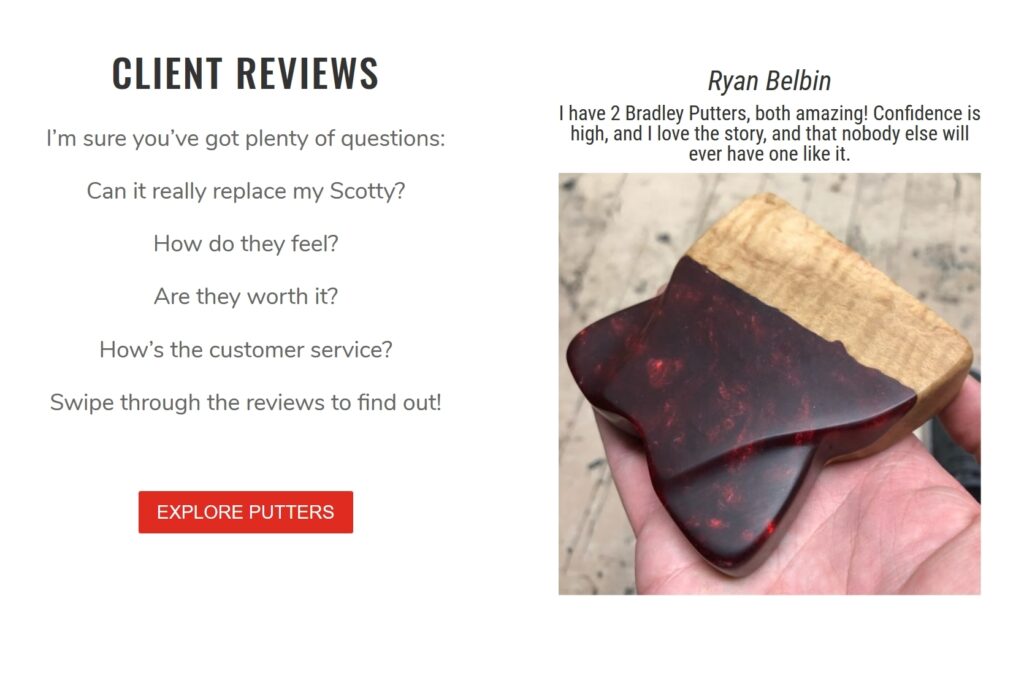 Basecamp – Quantified Customer Data
Project management software company Basecamp turns their customer data into unique pieces of social proof and company positioning. Data from their customer surveys including testimonials is shared on their website and distilled down into round numbers showcasing how people feel about their products.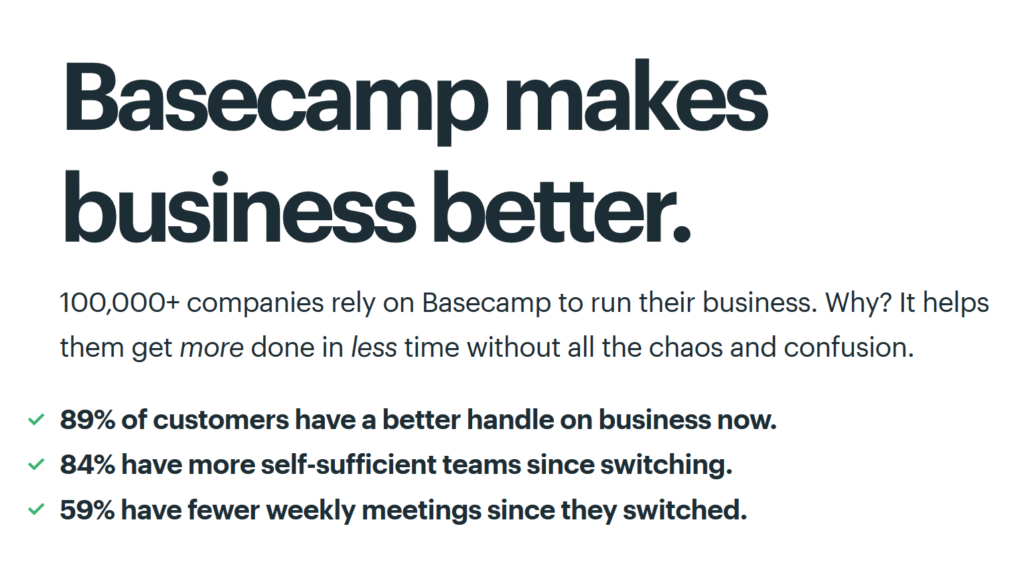 Bonus: 3 Tips to Help Your Business Leverage Social Proof
Inspired by the examples above?
If you are thinking about jumping in with social proof marketing, here are a few tips to help guide you:
Be as personal as possible.
The power in social proof marketing is on the human side of it. Unless you need to for privacy reasons, use real photos and real names. A self-shot video of a happy customer driving away in a new car is much more powerful for an auto dealership than an anonymous survey saying "Good experience." Take the time to craft personal messages and watch your social proof experts take off.
Be honest.
There is always a temptation to inflate things when it comes to social proof marketing.
You can buy Instagram followers or Facebook likes. You can pay people to post positive reviews of your products online. These things might result in early dividends, but remember: human connection is a cornerstone of social proof marketing and humans have a good nose for what is legit and what isn't.
Having 1 honest and powerful piece of social proof is more valuable than having 100 illegitimate ones.
Get creative with how you use social proof.
Social proof marketing doesn't have to be pretty. Some of the best examples I've seen are in dive bars with a wall of Polaroid photos of people who successfully ate a dozen fire alarm hot wings or a 15 pound burger. Somebody takes an old Polaroid camera, snaps a quick photo and sticks it to the wall.
This is social proof marketing at its finest. You don't need an Instagram photo with Kim Kardashian holding your new invention to achieve meaningful social proof. Local Facebook groups, your website's testimonials page, a bare, unused wall in your office.
These all represent opportunities to utilize social proof marketing to help introduce and reinforce your brand to others. Social proof marketing takes an old marketing tactic and modernizes it for the social age. With tools like FOMO and your pick of social media networks, it doesn't take much to get started leveraging social proof for your business.
Be smart with how you decide to use and get creative to stand out from others. Soon – you'll see your efforts pay off with an increase in customer awareness and loyalty.
WebFX Careers
Join our mission to provide industry-leading digital marketing services to businesses around the globe - all while building your personal knowledge and growing as an individual.