There's a plethora of weblogs that cover the topic of design. We all know of the big names out there (such as the amazing people over at Smashing Magazine), but there are tons more in the vast realm of the web that you may not have heard of yet, and it's high time that they're given some love. This article presents 30 new and fresh design blogs that are worth checking out.
Weblogs featured here discuss web, graphic, and print design. Hopefully you'll find a link or two (or more) that piques your interests enough to prompt you to subscribe to them.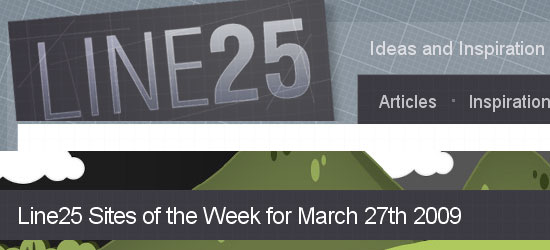 Line25 is a newly-founded blog by Chris Spooner of Blog.SpoonGraphics on the topic of web design. Articles you'll discover at Line25 include "The Harsh Truth About Life as a Designer" and a roundup of jQuery plugins.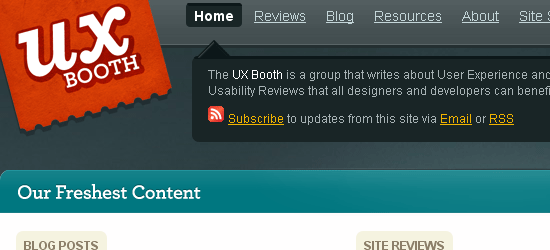 UX Booth is a group of writers that delve into the subject of User Experience. You'll come across plenty of useful posts on UX Booth, including creating good search pages and tips on better 404 error pages.
3. Build Internet!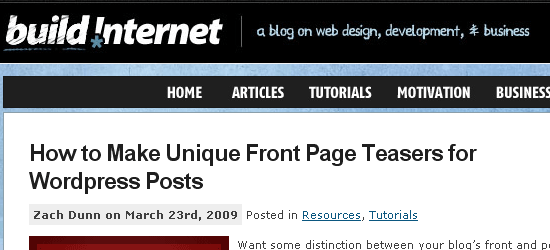 Build Internet! is a weblog on web design, development, and the business side of both. On Build Internet!
you'll discover articles on color inspiration from Vintage movie posters and Photoshop Lighting tutorials.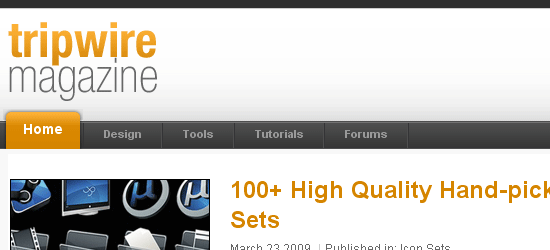 Tripwire Magazine is an excellent web design blog that even has a forum. Popular topics discussed over at Tripwire are CSS and web design.
5. Assault Blog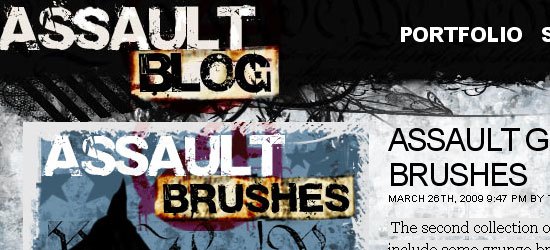 Assault Blog is the design weblog of Assault T-shirts. On Assault Blog, you'll find articles that teach you how to create your own Photoshop brushes as well as graphic design freebies.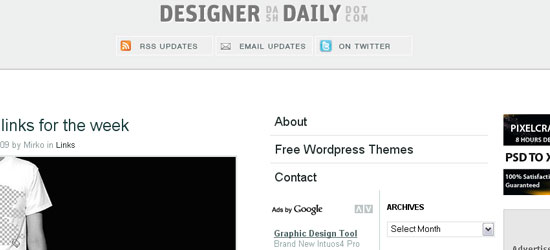 Designer Daily is an excellent blog by graphic designer, Mirko Humbert. Mirko shares a ton of useful information that includes things like Mac apps for freelancers to CSS tips for hyperlinks.
7. creative briefing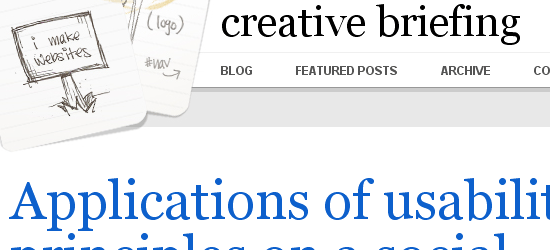 creative briefing is a wonderful weblog by Verne Ho, a web designer and the creative director of a Toronto-based creative marketing agency. He shares informative articles on applying usability principles in social networks and the anatomy of a design agency.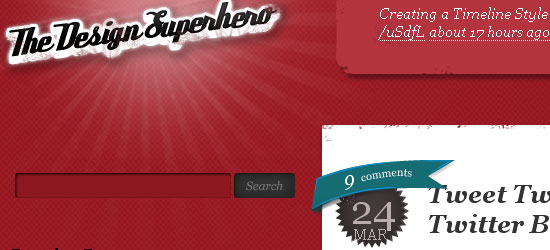 The Design Superhero, run by Aravind Ajith, is a weblog on design. Topics on The Design Superhero include Retro-inspired roundups and essential WordPress plugins.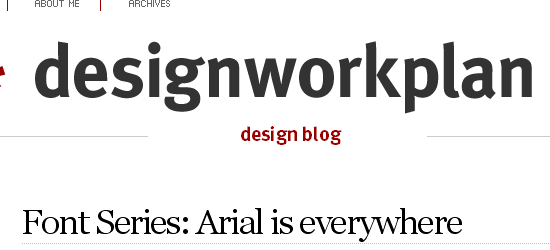 DesignWorkPlan is Sander Baumann's blog about typography, inspirational design, architecture, and various other matters related to the art and pragmatism in design. Follow along as Sander explores the use of the Arial font and what iPhone apps designers should know.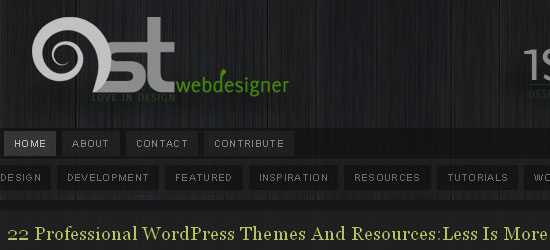 1stwebdesigner is a blog dedicated to designers, developers, freelancers and bloggers. There are a ton of articles to read, and here's a few of them:
40 Web Design Artists
101 High Quality CSS And XHTML Free Templates
30 Deviant Digital Artists, Painters, Illustrators Worth Watching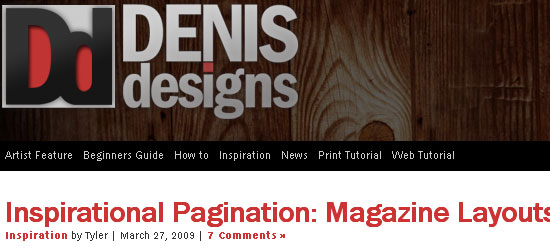 Established last December, Denis Designs reveals excellent tips, tutorials, and how-to's like "Create a simple spaceship in Illustrator" and "A List of Photoshop Shortcuts Every Designer should Know".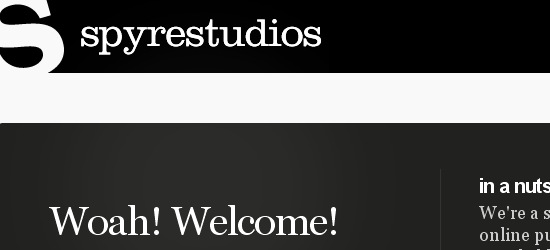 You will encounter a great mix of articles on Spyre Studios – including showcases of minimalist web designs and to quirky posts like this roundup of awful web designs of MMA top fighters.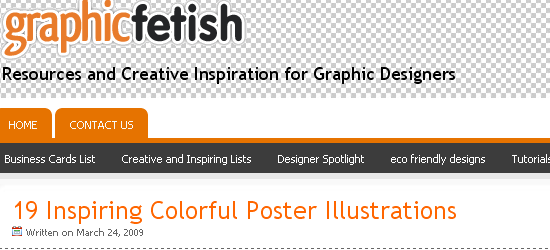 Graphic Fetish features tips and inspirational posts aimed at graphic designers. A sampling of articles on Graphic Fetish includes:
Yes! Printing Can Help Save The Planet
19 Inspiring Colorful Poster Illustrations
The Ultimate Compilation: 74 Unique Business Card Designs
14. Designfeedr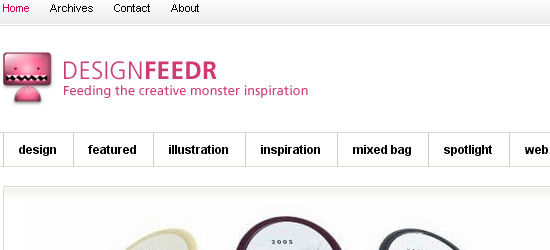 Designfeedr is dedicated to "feeding the creative monster inspiration". Designfeedr publishes articles such as showcases of impressive Flash portfolio sites and tips on becoming a better designer.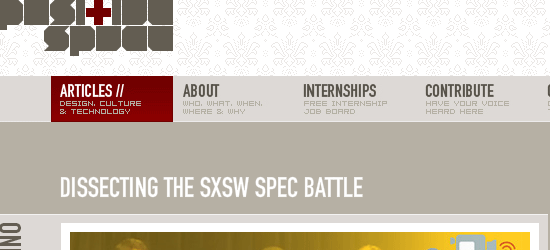 Positive Space is a graphic and web design blog. Some of their popular articles include:
30 Essential PDF Documents Every Designer Should Download
10 Amazing Website Designs
Logo Design Basics: The Five Types of Marks
16. PixelApnea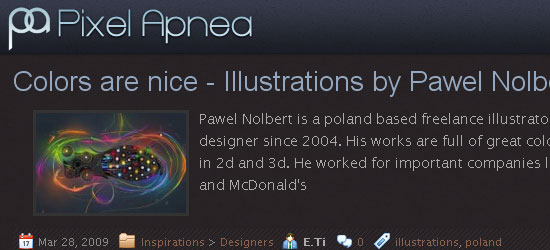 PixelApnea, started last December, is a blog about design. On PixelApnea, you'll find interviews, showcases of websites, tutorials, and resources related to design. Check out this enlightening interview of widely-acclaimed design firm, FortySeven Media.
17. The Design O'Blog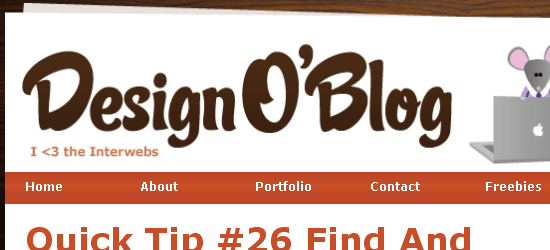 Design O'blog is graphic designer and illustrator Niki Brown's weblog. Niki posts interesting articles such as this showcase of scribbles/sketches from designers (including mine – second on the list, //EOF shameless self-promotion).
18. Think Design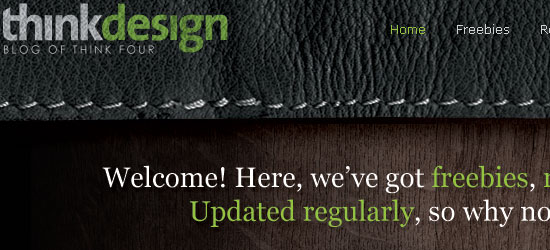 Think Design shares graphic design freebies, resources, and inspiration. They have an awesome article on Ilustrator called "50 Great Illustrator Tutorials and Tips".
19. Hein Maas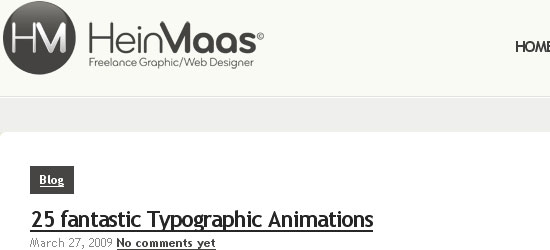 Hein Maas is the self-titled blog of Dutch freelance graphic/web designer, Hein Maas. You'll find a variety of topics covered here, including information on getting started in using a Mac to roundups of jQuery resources.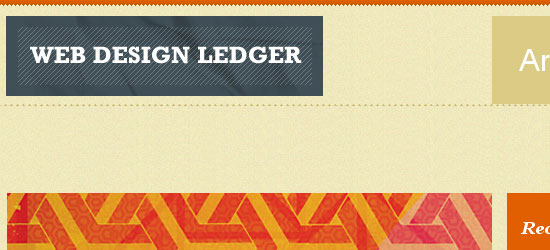 Talented designer, developer, and animator Henry Jones is the founder of Web Design Ledger, a publication that broadcasts web design related knowledge and resources. Check out WDL's roundup of extremely-detailed icon sets.
21. PSDVIBE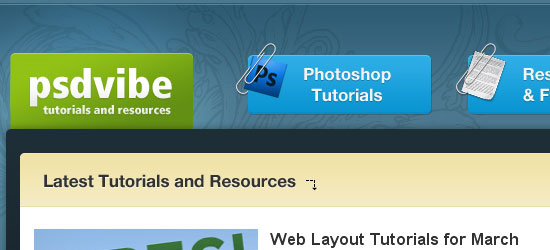 PSDVIBE is an excellent weblog administered and written by Matthew Heidenreich. PSDVIBE is about sharing useful tutorials like this chocolate-themed WordPress web layout tutorial.
22. IzzatAzizDotCom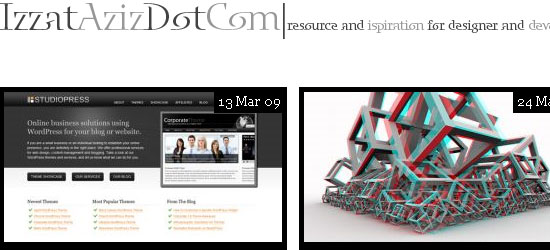 IzzatAzizDotCom is a great resource for designers and developers looking for inspiration. Read about creative uses of paper textures in web design and see roundups of animal-themed logo designs.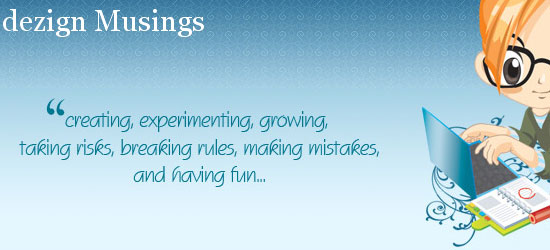 dezign Musings is a graphic design blog that posts useful information on topics such as Photoshop tips and tricks and roundups of Illustrator tutorials and articles.
Spoonfed Design is a blog that publishes tutorials, tips, and inspirational content for designers. Matt Cronin is the author of Spoonfed Design, and he writes articles on things like tips on designing content-heavy sites that are user-friendly and the proper use of icons in web design.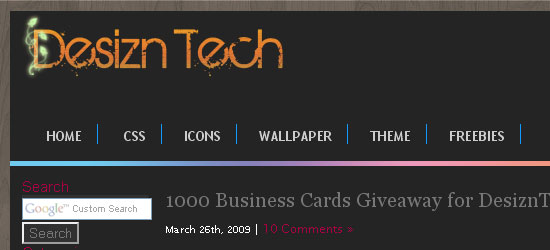 Desizn Tech is a blog about design and web development. You'll find very interesting posts on Desizn Tech, including massive roundups of freebies for designers and places where you can promote your website.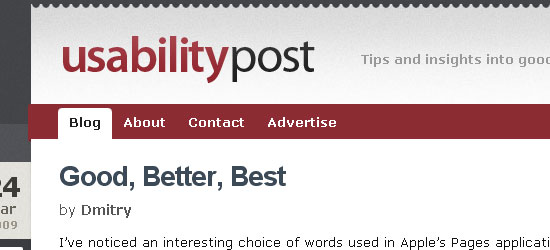 Usability Post is a weblog/publication of articles regarding usability. You can read about usability reviews of websites and interaction design patterns like Zoomable User Interfaces.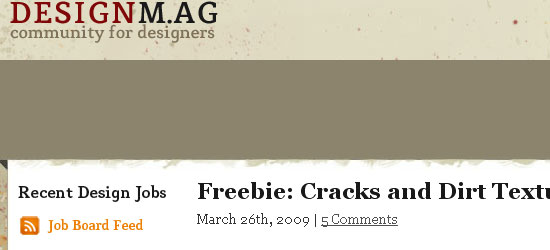 DesignM.ag, an online publication by Steven Snell, is a community for designers. The articles section features a lot of information-rich posts that range from roundups of Photoshop Actions to tips on working with WordPress.
28. The River Current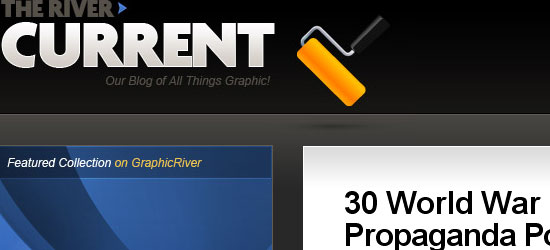 The River Current is Graphic River's blog on all things pertaining to graphic design. Follow them as they share their knowledge on essential resources of business card designs to interesting showcases of World War I posters.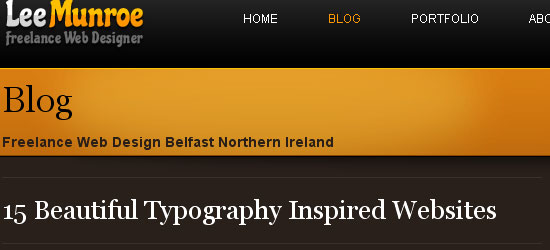 Lee Munroe is the self-titled weblog of freelance designer, Lee Munroe. Lee writes about topics such as typography-inspired sites and explorations of call-to-action buttons.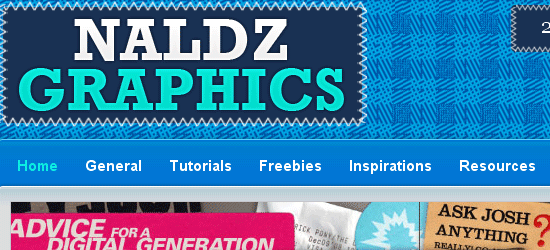 Naldz Graphics is a design blog that strives to provide useful information and tips on the topic of graphic design. You'll find interesting and unique showcases of robot illustrations to huge and inspiring business card design showcases.
Download OPML file for these sites
If you want to subscribe to the RSS feeds of all of the sites featured here, you can download this OPML file that contains RSS feeds of all these sites, which you can then import into your RSS feed reader.
Related content
How is your website's SEO?
Use our free tool to get your score calculated in under 60 seconds.
Get posts by email
Join 200,000 marketing managers and subscribe to Revenue Weekly!
"*" indicates required fields
WebFX Careers
Join our mission to provide industry-leading digital marketing services to businesses around the globe - all while building your personal knowledge and growing as an individual.