As a jeweler, your website's purpose is to attract more customers. Whether your business is based online or in a brick-and-mortar location, without the right kind of website, you run the risk of losing out on potential customers – and significant revenue.
If you're unsure about the quality of your jewelry website design, we can help you determine if it's time for a redesign. By reading this article, you'll learn about best practices for website design for jewelers, what a website for jewelers should look like, and what you need other than great design to get ahead online.
Feel free to give us a call at 888-601-5359 or contact us online to learn more.
Why do jewelers need a website?
A few years ago, you may not have felt that you needed a website, especially if your business was located in a physical storefront. What's the point of having a website if no one can buy anything from it?
Now that consumers primarily do their research and decision-making online – that is, now that a majority of shoppers look up stores on search engines and visit websites before even setting foot in a retail location – it's crucial to have a website for your business. A website for jewelers gives you a way to represent yourself online, and gives you the best opportunity to "own" all online messages about your brand, business, and products.
Additionally, with a website, you can provide the most efficient, convenient experience possible to those looking for information on your business before visiting you. Even if you only maintain a single local store, a simple website can assure potential customers that they are making the right chance in choosing you, and provide things like directions, operating hours, and so on.
We'll help you create a website that stands out.
"WebFX has been instrumental in helping us develop a new website, allowing us to be a leader in our industry."
Learn More About Our Web Design Services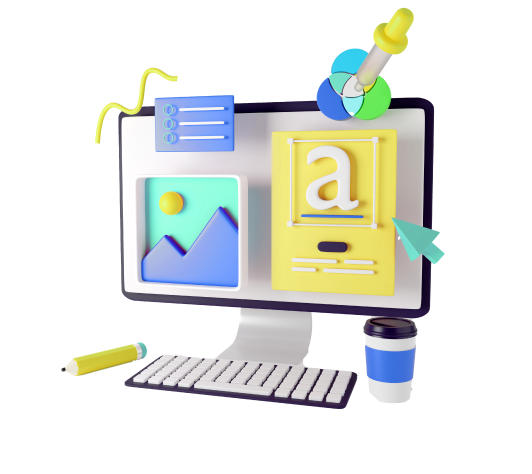 Hear What It's Like to Work With WebFX!

"Our WebFX team was on top of everything. Best part is our lead contact felt like she was part of our company. She learned everything about our business so quickly and was able to be very efficient with our brand. Reacting to what we needed or wanted to change, making us feel so comfortable the whole way!"
Retail
Why is web design for jewelry stores so important?
Why, then, does the design of a website matter so much? Well, some studies have shown that humans process visual images much faster than text. So to the brain, the way something looks can be processed faster – and perhaps make a bigger impression – than the way something reads.
A jeweler's website design also says quite a bit about the level of professionalism that their business will offer. Consumers subconsciously make connections between visual elements, marketing messages, and the way they perceive a business. So if your website looks sloppy and unorganized, they may think of your brand in the same way.
4 best practices for jeweler website design
Now that you know why web design is so important, here are some best practices your website should follow. If your goal is to design the best jeweler's website possible, following these tips will ensure that your customers have a positive association with your brand, making them more likely to visit you for their next fine jewelry purchase.
1. Clean, simple layout with focus on the jewelry
As far as jewelry websites are concerned, distractions are a bad idea. With several hundreds or thousands of dollars at stake, even the smallest distraction could pull a potential customer away and end a purchase before it's finalized.
To achieve more online purchases, or attract more qualified leads to your store, you should ensure that your website has a clean, simple layout with a focus on the merchandise. This means clean background colors like white or pale gray, very simple navigational options, clear text in basic fonts, and a clutter-free browsing experience without excessive pop-ups, banner ads, sidebars, or links.
Additionally, you should aim to make the images of your jewelry large, detailed, and high resolution. When a consumer clicks on a product page or information page, the focus should be on the product. Specifications, copy, and purchasing options should still be available, but the photos you offer should be the star of the show.
2. Inspiring, motivational images and calls to action

Of course, your website shouldn't consist only of photos of your jewelry. Strong calls to action are necessary to change the thoughts of shoppers from "that looks nice" to "I should buy that."
One of the best ways you can change a browser into a serious shopper is with a motivational image. Many websites accomplish this with large banner ads or splash images on their homepage or landing pages. This may show a happy couple with engagement rings or wedding bands, a spouse receiving a gift, or a model displaying a gorgeous piece. Couple these images with a strong call to action to start shopping, or to see more, and visitors won't be able to resist.
Calls to action should also be used on your product pages, in shopping carts, or in other crucial locations, like a contact page. Instead of settling for something bland like "contact us" or "shop now," try to inspire action – why not opt for "find the perfect ring today" or "call us to schedule a personalized consultation"?
3. Mobile-friendly website construction
As you may already know, more and more people are using their mobile devices to shop online, look up information about local businesses, and simply surf the Internet. This applies to jewelry shopping, too: believe it or not, a growing majority of consumers are researching future large purchases on their phones (especially if they're planning a surprise that they want to keep secret!).
Because of this growing trend, it's becoming necessary to make the design of your jewelry website compatible with screens of all shapes and sizes. If your website requires pinch-zooming, scrolling, or special plugins to display properly on a mobile phone, you will likely find that fewer consumers are spending time on it.
The best way to boost the amount of visitors who use your website from mobile devices is something called responsive design. Responsive design involves the automatic scaling of one website's content – not a separate desktop and mobile website – to fit all screen sizes. For example, our website is responsive, so if you view this page on a different device (or just resize your window), you'll see that the content scales up and down to automatically fit the screen.
Because responsive design only requires the design of a single website layout, it's the most cost-effective way to make a site mobile-friendly, and to keep your visitors around for longer. It also preserves your branding and presentation on all platforms, something a dedicated mobile site can't always do.
Also, it's important to know that Google plans to label mobile-friendly websites in search results moving forward, so if your site is responsive, you'll have an advantage in searches!
4. Sensible organization and navigational options
Finally, your website should have a structure and organization that makes sense to visitors. Whether you operate a jewelry ecommerce website or simply use your site to represent your physical location, your menus and navigational options should be clear and easy to follow. If they are confusing, scattered, or difficult to locate, you may drive potential customers away.
The best jewelry websites have very simple navigation, with pages sorted into "buckets." For example, you might create a landing page for rings that is linked from the homepage, and then have ring options below that – like engagement, wedding, gemstone, and so on. Rather than place all these links on the homepage, they can be placed as sub-sections that appear as a drop-down, or after someone first clicks "rings."
Additionally, links to crucial information – like your phone number, operating hours, contact form, and so on – should be very easy to find. If you don't place this information right in the header of your website, it should absolutely be in the footer at the bottom. Making someone dig for basic information, again, may drive them away.
What else does a jeweler's website need?
The success of your business doesn't depend only on the way your website looks. In fact, with a little research, you would likely discover that the very best jeweler's website you know of has much more going for it than a solid design. It probably also has solid search engine optimization, well-written content, and other crucial elements.
At the very least, if you are considering investing in a redesign for your jeweler's website, you should also look at search engine optimization, or SEO. SEO helps your website rank better in Google searches – for example, when someone searches for "diamond rings in [your city]" or for online stores specializing in the type of jewelry you carry.
SEO is just one of the recommended marketing tactics that jewelers should invest in. You can read more about the importance of online marketing for jewelers on this page.
Good agencies have more than 50 testimonials.
Great agencies have more than 100 testimonials.
WebFX has over 1000+ glowing client testimonials.
See What Makes Us Stand out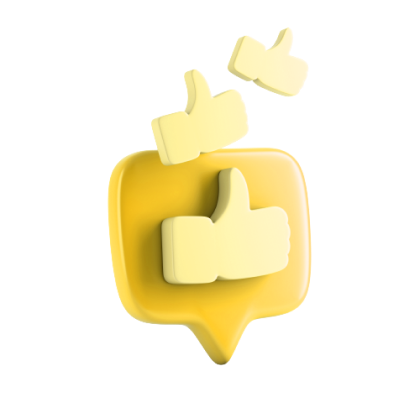 Build a beautiful, revenue-driving jewelry website
If your current website isn't attracting the right kind of clientele, or your site simply doesn't represent your brand, it may be time for a redesign. Take the first step in the redesign process by getting a custom quote from WebFX. As a full-service Internet marketing and web design agency with over 1020 satisfied clients, we have extensive experience with website design for jewelers and many other businesses.
WebFX can create a custom quote to meet your needs, whether you're interested in a basic redesign or a full-service package for a new website, SEO, copywriting, and more.
Feel free to call or contact us online to speak with one of our web design experts about how we can help you attract more clients online with a beautiful, professional jeweler's website. We can't wait to hear from you!
Earn a 20% greater ROI with WebFX