How to Do a Content Marketing Audit in 9 Easy Steps (+4 Bonus Tools)
As the old saying goes, "content is king" — and it's true. Without content, your site can't rank in search results, and you can kiss your website traffic goodbye. But how can a content marketing audit help upgrade your content from "prince" to "king"?
Content marketing audit topics to cover
There are numerous benefits to auditing your content and a few different ways you can go about a digital content marketing audit. On this page, we'll cover it all.
Answer the question, "What is a content audit?"
Explain the reasons that a digital content marketing audit is a great idea
How to do your own content audit
Provide tips on performing a content marketing audit
If you want to increase website traffic, drive more sales, and grow your business, a content marketing audit can help.
Keep reading to learn more, or if you'd rather speak directly to a specialist, give us a call at 888-601-5359!
What is a content marketing audit?
A content marketing audit is used to examine and inspect the health of your content marketing strategy. When you perform a content marketing audit, it provides a birds-eye view of your content marketing.
From that birds-eye view, you'll be able to more easily find bottlenecks, struggles, and inefficiencies within your strategy, and use that information to correct your campaign to increase return.
While performing a content audit, you'll be able to see what content performs well, what content ranks, and what content receives the most visits from users.
You'll also be able to take a closer look at individual pieces of content and how they perform to determine how users interact and value your content.
A digital content marketing audit positions you as the doctor and your content as the patient, and it helps you diagnose issues within your strategy.
Why performing a content marketing audit is a fantastic business move
It might sound dramatic, but a content marketing audit could save your business.
Hear us out!
Content creates a domino effect for your business. When you create amazing content, it will rank highly in search engine results pages (SERPs). When you rank highly in SERPs, your website will receive more traffic, and more traffic means increased brand awareness, more sales, and overall, more revenue.
Now take a step back and think of what your business would be without that content.
You wouldn't have anything for search engines to rank, which means your business wouldn't show up anywhere in search results, let alone on the first page. That means that you won't get much traffic to your website, you won't drive brand awareness, you won't increase sales, and you will likely see a decrease in revenue.
If you want content to work to your advantage, performing a content marketing audit is crucial to your brand.
Good agencies have more than 50 testimonials.
Great agencies have more than 100 testimonials.
WebFX has over 1000+ glowing client testimonials.
See What Makes Us Stand out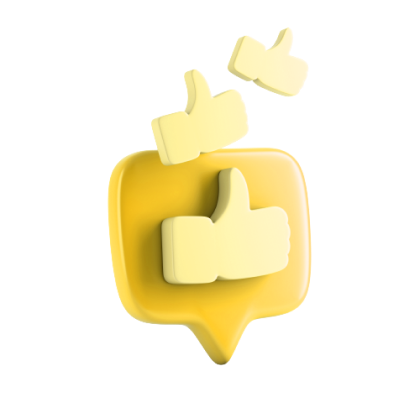 9 steps for an effective digital content marketing audit
If we've got you convinced that content marketing audits can change the course of your business, it's time to get down to business.
Let's talk about how you can perform your own digital content marketing audit to help improve your content strategy, increase website traffic, and multiply your revenue year over year.
1. Determine the goal of your audit
Are you performing a content marketing audit as a simple protocol? Or are you performing a content marketing audit because your campaign is underperforming?
It's important to determine the goal of your audit before you begin so that you have something to work toward.
If you decide that you're auditing your content marketing strategy because it's underperforming, you'll first want to detail any current issues with your content. If you can't pinpoint your campaign's issues, that's okay!
WebFX specializes in content audits and can help you find bottlenecks in your campaign so that you know what to optimize! Need help optimizing as well? WebFX also provides content optimization strategies to ensure that you always feature the best, most effective content on your website.
You can still set goals for your content marketing campaign.
These goals can be generic and simply outline what you want to accomplish by the end of your audit.
Here are a few goals that you might want to accomplish at the end of your audit:
Improve keyword targeting in your content
Create more content on an ongoing basis
Create a wider variety of content
Prune outdated content on your website
Evaluate your messaging and ensure that it's consistent
Create a better content calendar to manage ongoing content
Each of these goals will change the way you do your audit since they'll determine exactly what you should look for in your birds-eye view of your strategy.
2. Determine what content you're going to consider in your audit
Content doesn't just come in the form of website pages. You likely also create things like guides, social media content, email content, and more for your overall strategy.
Before getting started, you'll want to pinpoint exactly what content you'll audit.
For example, do you simply want to focus on the content that is housed on your website? Do you want to also audit your gated content like guides and ebooks?
After you've decided, you'll be able to start planning for what kind of audit should be done.
For example, if you're auditing guides, you'll check metrics like downloads, whereas for site content, you'll check metrics like traffic.
3. Create a spreadsheet
It's time to pull out the spreadsheet. Excel sheets or Google Sheets are a great way to keep your information organized and in one place.
In your spreadsheet, you'll want to create a tab for each kind of content that you plan to include in your content marketing audit.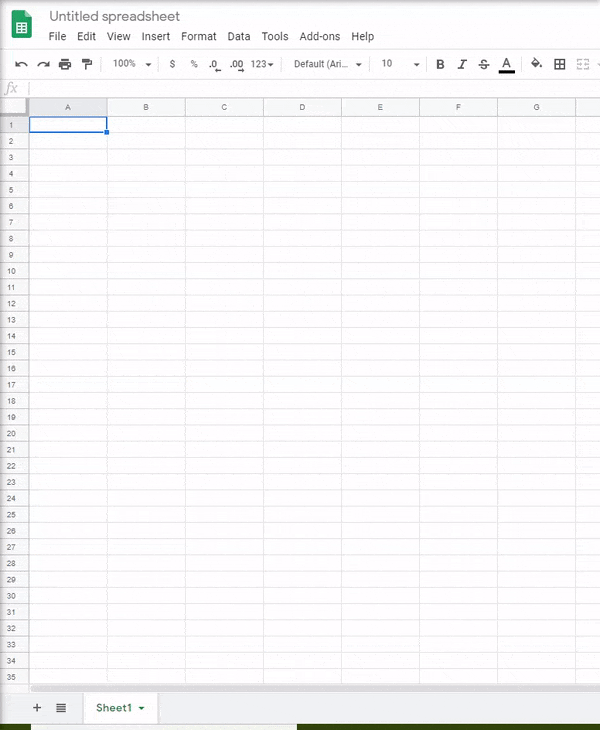 After creating your tabs, it's time to decide on what metrics to focus on with each audit.
4. Decide on areas that you need to audit
Chances are you're performing a content marketing audit because you're not satisfied with your current content marketing strategy, and you want to find any bottlenecks and inefficiencies. Even if you are satisfied with your current campaign, your audit can help you determine where you can improve.
Whatever category you fall under, it's important to decide on what areas you need to audit.
For example, here are a few areas that you should pay special attention when auditing your website page content:
Title tag effectiveness
Meta description effectiveness
Inclusion of keywords
Number of keywords targeted
Length of content
Images/graphics in content
Page load time
Current ranking*
Page traffic*
The final two areas, current ranking and page traffic, are extremely important to your audit. These two metrics will help you understand whether or not the other areas of your audit are doing their job.
For example, if you're not getting enough site traffic to your pages, and you realize that your content is only 500 words long, you could potentially surmise that you need to add more content to your page for it to increase rankings and therefore, increase traffic.
Here are a few areas to pay special attention to when auditing online guides or ebooks:
Downloads
Current rankings
Page traffic
Here are a few areas to pay special attention to when auditing social media content:
How many people click to your website from your social content
Length of your posts
Use of multimedia in posts
Use of hashtags
Interactions with each post
Here are a few areas to pay special attention to when auditing email marketing content:
Number of subscribers
How often you send content
Open rate of emails
Click rate of emails
Length of emails
Use of multimedia
You can add these metrics to your spreadsheet in each of their corresponding tabs — you can consider this your content audit report.
5. Determine what content is successful
After pulling all the necessary metrics for each of your content channels, it's time to determine if your content is successful.
Here are a few ways to tell if your page content is successful:
It's increased in traffic when compared to previous months
Users spend more than a few seconds on the page
Bounce rate is low
It ranks on the first page of search results
You can use a tool like Google Analytics to determine the metrics mentioned!
Here are a few ways to tell if your guides and ebooks are successful:
They have steady downloads
They rank highly in search results
Here are a few ways to tell if your social media content is successful:
It produces clicks to your website
You have multiple interactions on every post
Users comment on your posts
Here are a few ways to tell if your email marketing content is successful:
Users stay subscribed to your emails
You have a high open rate
Users click links in your email to visit your site
If you find that these metrics are mostly positive, it likely means that your content is successful. But if you see less-than-desirable metrics in any area, it's probably a good thing that you performed a content marketing audit.
6. Make a list of metrics that you need to improve
After you've audited all of your content in every area and determined what metrics you'd like to improve, make a list of those metrics.
An easy way to keep your metrics organized is to create a Google Doc that outlines a single metric on every page. For example, you might title your first page "Increase website traffic on site pages," and your second page "Increase engagement on social posts."
When you give each of these metrics a full page, you give yourself enough room to detail your game plan for each.
7. Create a plan of attack to improve each area
For every page that you've titled with a different metric, it's time to start brainstorming how you can improve that metric.
Here are a few things to help you create your plan of attack:
Determine when the negative metrics started to show (Compare metrics month over month in Google Analytics or use a custom time comparison)
Look at the little things that have a big effect, like title tags, meta descriptions, keyword usage, and page UX
Set a specific goal that you'd like to accomplish after your updates
After determining the following, you'll be able to establish exactly what to do to improve your content overall in addition to your campaign metrics.
8. Make content improvements
Next, you'll need to execute your plan of attack to improve each area of content on your site.
This action item could take months to complete, so don't beat yourself up if you don't see results right away.
For example, if you decide that a large sampling of your website content isn't long enough to rank, creating and adding that content can take substantial time. Add to that the time it takes for Google to index and rank that content, and you're looking at a few months' duration.
However, don't be discouraged — the main goal of a content marketing audit is to optimize your content and it's worth it to take the time to do it right.
9. Improve your current process
If you want to make the most of your digital content marketing audit, it's important to not let your content revert to old ways. That being said, take note of the changes that you made, and incorporate corresponding action items into your current content process.
For example, if your content wasn't ranking because it was too short, didn't include enough target keywords, or didn't have an enticing title tag ensure that your process includes a quality check for content length, keywords, and titles.
You should do this for every content channel to ensure that you extract as many improvements as possible from what you've learned.
Content audit tools to make your life easier
If you're convinced that your business could benefit from a digital content marketing audit, you might not feel confident performing the audit on your own.
Here are a few tools that you can use to perform one on your own!
1. SEOPTIMER

SEOPTIMER is a free tool that provides you with an instant content audit report of your site content. It acts as a Google Chrome extension and looks at each of your website pages individually to determine how you can improve your search rankings.
Not only that, but they also allow you to save your content audit report as a PDF!
2. Deep Crawl

Deep Crawl helps you to make your website accessible, relevant, and effective with its content marketing audit reports. You can even customize the metrics delivered and receive reports on competitors' content!
3. Site Analyzer

Site Analyzer has a free and a paid version — but the free version allows you to perform up to 20 site analyses per month! This tool will instantly identify problem areas in your content and give you a score that is based on your page design, text, multimedia, and even accessibility.
From there, you can decide exactly how to improve your problem areas.
4. ContentGeniusFX

ContentGeniusFX is a proprietary WebFX tool that provides you with dozens of important metrics to help you improve your content. Not only does it provide things like visitor and conversion data, but it also helps you understand the value of your content and help you gauge engagement for every piece.
You'll also get a full, easy-to-follow content audit report.
Need help with your content marketing audit?
If you're still on the fence about a content marketing audit, we guarantee that there is never a bad time to audit your content strategy.
Content is one of the most important parts of your website, and it plays a huge role in how you rank in Google. Since rankings are more important than ever when it comes to increasing metrics like brand awareness and website traffic, it's crucial that your content performs well.
When you work with a digital marketing agency like WebFX, you'll get extensive content audit reports that help you understand exactly why your content isn't performing. Not only that, but these reports can help you understand how you can improve.
Even though you can perform a content marketing audit on your own, why not leave it to the experts at WebFX?
WebFX is home to over 500+ in-house content specialists that can not only help you audit your current content, but help you construct a content strategy to ensure that you drive the best results moving forward.
In addition, all clients have access to our proprietary suite of marketing tools known as MarketingCloudFX. Included in our suite is ContentGeniusFX, which can help guide your content strategy every step of the way.
From content audit reports to useful metrics, ContentGeniusFX not only helps you understand your content, but it helps you understand your audience. When you're able to better understand how your audience interacts with your content, you'll be able to craft pieces that you know they'll love — and if your audience loves your content, so will Google.
WebFX has been driving amazing results with creative content for over ten years and we have over 1020 raving reviews to prove client satisfaction.
Not only can we help you create personalized content and construct an effective content strategy, but we can also help your content rank highly in search engines with our cutting-edge SEO services. At WebFX, we know SEO, which is why we were ranked the number one SEO agency in the world by Clutch.
We also offer top-of-the-line digital marketing services including:
WebFX is your one-stop-shop for all of your digital marketing needs and we can help you perform a content marketing audit so that you don't have to.
After auditing your content, we can recommend next steps to ensure that your website is ranking in no time.
Get started with a custom content audit!
If you'd like to reap the benefits of working with a digital marketing agency for your content strategy, WebFX wants to talk to you.
Contact us online, or give us a call at 888-601-5359 to learn more about what we can do for you!