What Are OKRs? 2023 Guide to Objectives and Key Results
Summary: OKRs stand for objectives and key results. They are a framework for setting measurable goals at the organization, team, or individual level. In OKRs, the objective is a goal and the key result is a metric. Keep reading to learn more about the meaning of OKRs and how to set them!
Asking yourself, "what are OKRs," or "what does OKRs stand for?" We've got you covered.
On this page we're diving into all things goal setting and objectives and key results.
If you want to learn more about common digital marketing terms check out our digital marketing glossary!
What are OKRs?
OKRs is a business management framework that helps companies, teams, and individuals set measurable goals. Companies and organizations of all sizes, from startups to enterprises, can use this management methodology to align teams, plus track and measure their progress towards a desired goal.
OKR components: What is the OKRs framework?
Now that you know the answer to the uestion, "what are OKRs," let's dive into it's main components.
"I will [objective] as measured by [key results]."
The OKR framework consists of two components:
Objectives: Objectives describe the goal you want to achieve, like increasing sales, improving customer satisfaction, and reducing churn. For the best outcome with an OKR, create to-the-point objectives and action items.
Key results: Key results (KRs) measure the goal you want to achieve, like tracking the number of sales, measuring customer satisfaction, and monitoring churn rate. For the best outcome with an OKR, use key metrics that you can measure.
For example, "I will achieve the industry's highest customer satisfaction rating by gathering feedback from our top 100 clients and completing 100 phone calls with our most recent cancellations."
Use this management framework when setting digital marketing OKRs to set your organization up for success!
The history of OKRs: Who created the OKR methodology?
Andy Grove created the OKR framework. Andy Grove created OKRs while working at Intel. Later, while presenting a course at the company, Andy Grove introduced the idea to John Doerr. John Doerr liked the idea of this goal setting framework. John Doerr then introduced OKRs to Google, which quickly adopted them.
Andy Grove created the OKR framework. Andy Grove created OKRs while working at Intel. Later, while presenting a course at the company, Andy Grove introduced the idea to John Doerr. John Doerr liked the idea of this goal setting framework. John Doerr then introduced OKRs to Google, which quickly adopted them.
So now you know the answer to the question, "what are OKRs," along with its framework and history. Now let's compare it to KPIs.
The difference between OKRs and key performance indicators (KPIs) is that the OKR framework provides a goal-setting framework while KPIs provide ways to measure the performance of goals, projects, and other business activities. While not identical, KPIs are similar to KRs in the OKR framework.
OKRs examples
Looking for some examples of OKRs for goal setting inspiration? We've got you covered.
Check out these OKR examples:
Marketing OKR examples
Let's say you want to increase brand awareness for your company. Your OKR might look something like this:
Objective: Increase brand awareness
Key result: Drive 10,000 new visitors to your website
Key result: Double the number of your social media followers
Or maybe you'd like to increase leads. Your OKR could look like this:
Objective: Increase leads
Key result: Generate 50 new leads from published content
Key result: Generate 100 new leads from organic website traffic
Key result: Implement two new lead generation strategies
Sales OKR examples
Need to setan impactful OKR for your sales department? These examples can help!
Suppose you want to convert more new leads that enter your sales funnel. You could set an OKR like:
Objective: Convert more new leads
Key result: Drive 100 conversions in the next month
Key result: Move 300 leads to the next stage in your sales pipeline
Maybe you also have a goal to increase your overall revenue. Your OKR might look something like this:
Objective: Increase revenue
Key result: Reach $1 million in monthly recurring revenue (MRR) by the next quarter
Key result: Reduce your customer churn rate by 10%
The benefits of OKRs
There are numerous reasons why companies like yours should set digital marketing OKRs for your business. Take a look below to see three incredible benefits of OKRs.
1. Keep your teams focused
The point of the OKR framework is to set goals and guide the way to achieve those goals. It gives companies a game plan and a process for how to reach these goals.
When you set digital marketing OKRs, you keep your department focused. They know exactly what objective to achieve and when to achieve it. There are set deadlines that your team needs to meet, which helps them prioritize their time better.
Focused teams are more productive. Your employees will be more engaged in their work, which will lead to better results for your campaigns. When teams is focused, they have an easier time achieving goals.

2. Provide a roadmap for achieving goals
When you set goals, you want your company to be able to achieve them. OKRs help nudge your teams towards completing these goals.
When you set an OKR, you are setting an agile goal. These aren't long-term goals that take years to accomplish. It needs to be completed in a shorter amount of time and achieve a certain measurable result.
Your team can complete shorter goals faster and easier. They focus better on the smaller goals at hand. If there are any mishaps or changes, it is easier to adapt and create a new plan.
3. Follow a template
An OKR is easy to set. It's as simple as that. It's an extremely beneficial process for your business that is easy to set and achieve.
These OKRs require little time and resources. It doesn't take much to set up an objective and create a process to achieve it. It will mostly cost you your time.
You'll need to take a few hours each quarter to review your OKR and check to see if you've achieved your inititiatives. Then you can set new ones and follow the same pattern. There isn't much else you need to invest other than a few hours every quarter.
How do I set OKRs? Best practices for success
While there isn't an exact process for setting OKRs, these OKR best practices can help:
Make your objective difficult, but not impossible.
Set them as a team, department, or company to get support and buy-in
Connect your OKR with your day-to-day work assignments
Communicate the "why" behind your chosen OKR
Create regular check-ins for sharing progress and celebrating wins
Ensure you include an objective — what you want to accomplish — and key results — how you will measure your progress
With these tips, you can start setting OKRs for your business!
5 tips for setting good OKRs
OKRs are a great opportunity to focus on and achieve your goals. Here are a few tips to help you set impactful OKRs that improve your organization so you can accomplish more goals.
1. Keep them simple
If you want to set effective OKRs, keep it simple. These are meant to be goals that you can achieve in a short amount of time. Think about goals that you can realistically achieve in this time frame.
Think about what your business needs most. It can be social media followers, higher CTR, or more conversions. These are some goals you can set with realistic numbers you can achieve in a short amount of time.
Also, keep your OKRs simple to help your team stay focused. If your goals are too in depth, your team may lose track of how to achieve those goals. Straightforward goals will help your team focus on delivering results.
2. Be specific
When you set your OKRs, be specific about what you want to achieve. Think about how you can reach the results you want to reach.
To see success with your OKRs, draw out an action plan. This plan should state the steps necessary to complete your goal. It should address how you can reach your goals.
Finally, make your expectations clear for your team. Pencil out your expectations immediately so your department knows what they need to achieve. Be focused and clear about your goals.
When you get specific with your OKRs, you help your team focus on the task at hand. They are well-prepared because they know what to achieve, how to achieve, and when it needs to be done. This will help drive your team towards success.

3. Make them measurable
A big part of OKRs is the results. You want to know if you achieve your objective. When you set your OKRs, focus on goals that are measurable.
A measurable goal will help you see if you've achieved success. When you can put a number or a percentage as a goal, it's easy to measure and see if you've reached that goal.
Problems arise when your goals are hard to measure. If your goals are unquantifiable, you've made it difficult for your team to know if they have achieved the right results. Establish how you will know when someone has reached that goal.
If you can't create measurable results or establish how to achieve a goal, it is best to refrain from setting that as an OKR. It will only leave your team frustrated that they cannot complete that goal.
By setting measurable goals, you'll set your team on the path for success.
4. Break down goals into smaller goals
Mini goals are a great way to keep your team motivated and focused. They help your team progress towards the larger goal and feel confident about achieving goals.
These mini goals should focus on tasks that need to be completed to achieve the key results. They are key milestones in your team's progress. They should be targeted, just like your OKRs.
First, look at your timeline for your OKR. If you want to achieve something in a few weeks, you can set mini goals for your team to accomplish each day. It will help them seamlessly move towards the larger goal.
Breaking down bigger tasks is extremely beneficial for your team. It makes tasks manageable and helps boost their confidence. They will feel like they are contributing to the larger goal and will feel more motivated to help work towards that goal.

5. Have the proper resources
To bring success for your business, your team needs to have the necessary tools to be successful. They will work hard to achieve your OKRs, so it is essential that you support their objectives and help them reach these goals.
One valuable resource is your budget. Do you have the funds to help your team reach their goals? What kind of costs may you incur from supporting your team?
Money is always an important contributing factor to what you can and cannot do. Make sure that your team knows the budget upfront. Create a budget plan to help them see where you plan to allocate funds and how much so they can prepare and know how much they have to work with.
Your team may need additional resources, too. This can be anything from office supplies to technology programs. If you want to help them see success, you need to provide them with the necessary resources to do their job.
You don't want to set your team up for failure. Having a lack of resources can lead to your team feeling stressed or overwhelmed with projects.
Good agencies have more than 50 testimonials.
Great agencies have more than 100 testimonials.
WebFX has over 1000+ glowing client testimonials.
See What Makes Us Stand out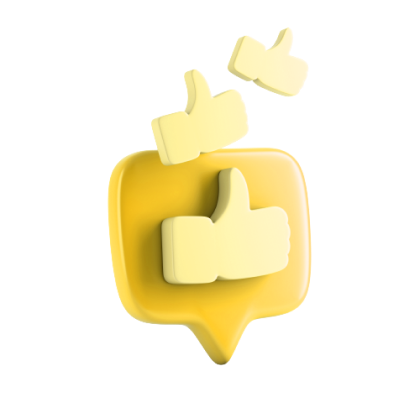 WebFX will help you set your OKRs to achieve success
OKRs play an important role in helping your business achieve success. You will keep your team more focused on important tasks and help them reach company goals. At WebFX, we know how to create effective marketing OKRs to help your business succeed.
Our team of 500+ experts will bring their knowledge and expertise to your campaign. With over 25 years of experience, we know how to craft marketing plans that work for your business. We'll help you set up OKRs that drive success for your marketing campaign, whether you want to increase your ad sales or rankings in the Google search results.
If you want results, we will help you get them. To date, we've driven over $3 billion in sales and over 7.8 million leads for our clients. We focus on driving success for our clients first.
Our clients love the work we do for them. In fact, we have over 1020 client testimonials from a variety of industries. Check them out to see what it's like to partner with a marketing firm like WebFX!
OKRs can help your business stay focused and achieve your goals. If you're ready to start creating OKRs for your business, contact us online or call us today at 888-601-5359 to speak with a strategist.
We look forward to helping your business grow!