Did you know that more than 50% of Americans that follow a brand on social media are loyal to it? This type of brand loyalty stems from strong brand awareness marketing. When you increase brand awareness, you increase customers' loyalty to your brand and keep them coming back to your business.
On this page, we'll discuss what brand awareness marketing is, why it matters, and five brand awareness ideas to help more people get familiar with your business. If you need help building your brand awareness marketing strategy, contact us online or call us today at 888-601-5359 to speak with one of our skilled strategists.
93% of WebFX customers are extremely satisfied with their digital marketing results.
"Working with WebFX, everything is very organized and strategic. We're only a year into our partnership, and our expectations have definitely been met."
View More Client Testimonials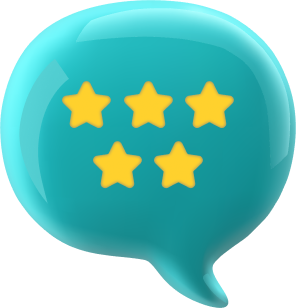 What is brand awareness marketing?
Before we dive into brand awareness marketing, let's first look at the definition of brand awareness.
Brand awareness is how familiar your audience is with your brand and whether or not they recognize it when they see it. For example, companies like Coca-Cola and McDonalds have strong brand awareness with their customer base.
As a result, brand awareness marketing is the process of helping your audience become more familiar with your brand and your business.
Brand awareness (not to be confused with brand visibility) is crucial because it helps you promote brand trust, and when people trust your brand, they're not only more likely to buy but more likely to tell others about your business. Many companies shy away from brand awareness marketing because it's challenging to measure —if someone visits your website, it's difficult to gauge exactly how familiar they get with your brand. When you can't see direct results and numbers, it's challenging to know if your campaigns are effective.
Nonetheless, brand marketing impacts the next steps that lead to conversions. Whether it's signing up for emails, downloading free content, or buying your products, users must be familiar with your brand first. Without brand awareness marketing, you risk losing these leads to competitors who do use brand awareness marketing to market their brands.
Why does brand awareness marketing matter?
As stated previously, brand awareness impacts the steps your audience takes towards choosing your business.
If people are familiar with your brand, they're more likely to return to your business to learn more. Let's look at three critical reasons why you need a brand awareness strategy.
You build trust
If people aren't familiar with your business, they will be skeptical of becoming a first-time buyer. They likely won't immediately buy from your business since they're still getting to know your company and learning to trust your products and services.
With a brand awareness strategy, you'll be able to build trust with your audience. Over time, your audience will see that your business s legitimate and does excellent work for their clients. Trust means everything to your audience.
They want to get a good product and spend their money wisely, and when you build trust with them, they're more likely to buy your products. Building trust leads to loyalty. When customers have a great experience repeatedly, they're more likely to return.
It also increases the chances that they spread the word of their positive experience with others who are just discovering your business.
You build associations
Brand awareness helps build associations with your business. People may think of your brand when doing something or when talking about a product. For example, people often say to "put a Band-Aid" on a cut.
These "Band-Aids" are called bandages, but the brand association with Band-Aid is so strong that people call them Band-Aids consistently. When you search for something online, you've probably said: "I'm going to Google it." This example is another instance where the brand becomes part of the action. It doesn't just apply to actions or specific products.
For example, when people think of having a cheeseburger, many pair a Coke with it. They could choose any soft drink, but many think of Coke and a cheeseburger as a perfect pair. Brand awareness marketing helps you build associations with your brand.
These brand associations will help you earn more conversions down the line for your business.
You build brand value
A strong brand awareness strategy will help you build your brand's value. When you make people more aware of your brand, they're more likely to keep coming back until they convert. As you continue to build up your brand to customers, they start to see the value of your brand.
Brand awareness helps you showcase the unique features of your brand. Whether you use all organic products or make everything in-house, you're offering a unique experience to your audience. You can use a brand awareness strategy to help market these unique features and make your business appealing.
When your audience has a positive brand experience, they start to see the value of your brand. If your product costs $20 more than your competitors, but your audience is aware of your brand's quality and value, they'll still buy your product. They justify the extra $20 simply because you've employed brand awareness marketing to capitalize on your product's value.
5 brand awareness ideas for building an effective brand marketing strategy
When you're trying to build brand awareness, it's challenging to know how to market your business effectively.
Take a look at these five brand awareness ideas that will help guide you in the right direction.
1. Be a person
If you want to succeed with your brand marketing efforts, you must be a person. What exactly do we mean by that? People don't want to interact with a cold corporation that only cares about profit.
Today, you must get more personal with your audience and act more like a real human than a money-hungry corporation. People want to interact with your brand and the people that created it. They don't want to see stiff, robotic corporate messages, rather these leads want to talk to your brand like you're a friend.
Let's look at a prime example of being a person. Chewy, the pet supply company, actively stays in touch with the humanistic side of their company. Multiple people shared stories of when their pets passed away, but they already received their shipment of food from Chewy.
Upon contacting the company and explaining the situation, Chewy refunded their money and suggested donating the food to a local shelter. This sounds like a great customer experience, right? Chewy took it one step further.
This company sent flowers and a card to customers after learning about the loss of their pet.
That's a shining example of what it means to be human with your brand.
Chewy could have just refunded the money, but they know how much their clients love their pets. They recognize that their clients treat pets like family, so they took the extra step to reach out and show their support during a difficult time. This compassion breeds more and more loyal customers who stand by Chewy and recommend it to those around them.
Check out another way Chewy relates to their audience! They answer real questions that pet owners have with videos on their site!

When you take a humanistic approach to your brand, you create more loyal customers.
People feel more comfortable with your brand and feel like they're interacting with a person.
2. Interact with your audience
Aside from being humanistic with your brand, you must interact with your audience. When you interact with your audience, you build a repertoire between your brand and the people that matter most to it. When you have a social presence, for example, your audience is more likely to remember your brand.
You can get social by posting content or questions on social media and commenting on posts. Again, you want to keep your brand humanistic. By engaging with your audience on your page and other pages, you'll build better brand recognition.
Social media isn't the only way to interact with your audience, though. You can use chat features to help you engage with your audience. Whether it's a chatbot on your own website or through social media platforms, you can utilize these chatbots to help answer questions, address concerns, and help people in the buying process.
If you use chatbots to interact with your audience, you must respond in a timely manner. Users expect that you'll reply quickly, so you must keep up with your messages as you receive them.
3. Create content
Content creation helps you effectively drive more traffic to your page to get people familiar with your brand. It's one of the best strategies for building brand awareness. When you create content, you share your expertise with your audience.
You provide them with the relevant information they want and need to establish you as a leader in your industry. To start with content creation, you need topics. Keyword research will help you discover topics to cover.
You can plug those keywords into Google and see what appears in the search results, which helps you determine the search intent of a keyword. You can also check out the "People Also Ask" section to see what types of questions people ask surrounding your topic. Once you have an idea of where to go with a topic, you'll choose the format.
Content comes in numerous forms, including:
Blogs
Videos
Infographics
Ebooks
Podcasts
Guides
You'll want to use multiple content formats to ensure your content stays fresh for your audience. Once you create your content, promote it to get others to engage with it. You can share content on social media, through email, and by optimizing it to appear in the search results.
Having a clear set of brand guidelines can help you create consistent content across all platforms.
4. Make content shareable
One of the best ways to build brand exposure is through sharing content. Content allows you to drive new prospects to your page and help them get familiar with your business. When you create great content, whether it's a blog post or video, you must make it easily shareable for your audience.
By adding share buttons to your blog and posting content on social media, you'll make it easy for people to pass your content along to others.
5. Run paid advertisements
Paid ads are a great way to increase brand awareness for your company. Ads increase brand awareness by eighty percent. Awareness advertising is an excellent method for exposing more people to your brand and helping them become familiar with your business.
There are two types of paid advertisements to run: pay-per-click (PPC) and social media ads.
PPC ads
PPC ads are paid advertisements that appear at the top of search results. They have a tag that says "ad" to indicate paid content.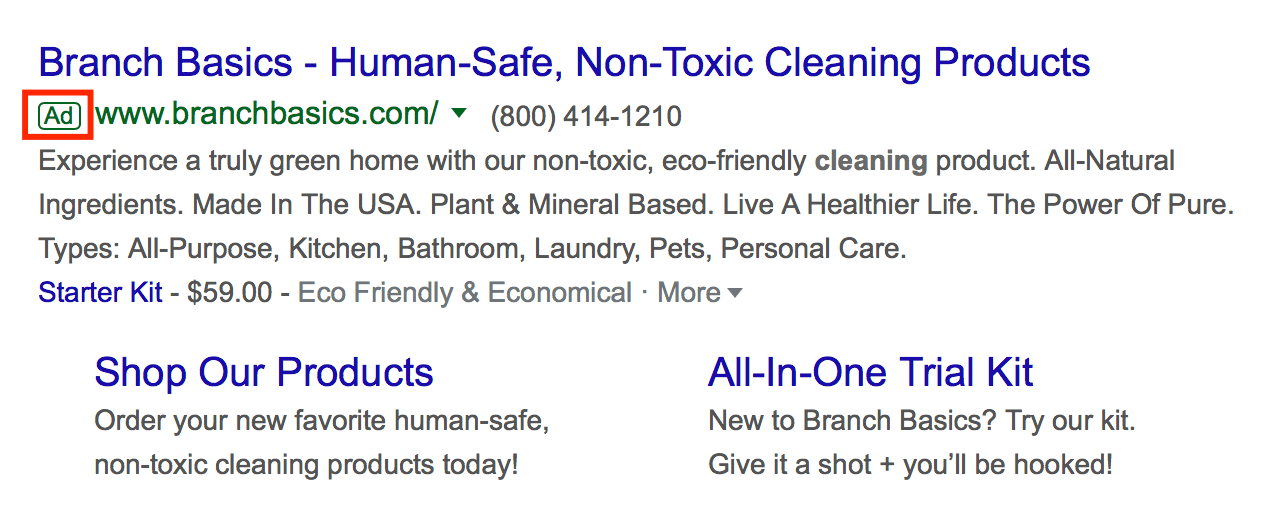 These paid ads help build brand exposure and drive traffic for your business.
Since they appear at the top of the results, searchers see them before any other content — giving you valuable search engine real estate. Even if they don't click on your ad, they are exposed to your business.
Social media ads
Social media ads are another option for building brand exposure. These ads appear in social media feeds and blend in seamlessly with other content in the feed.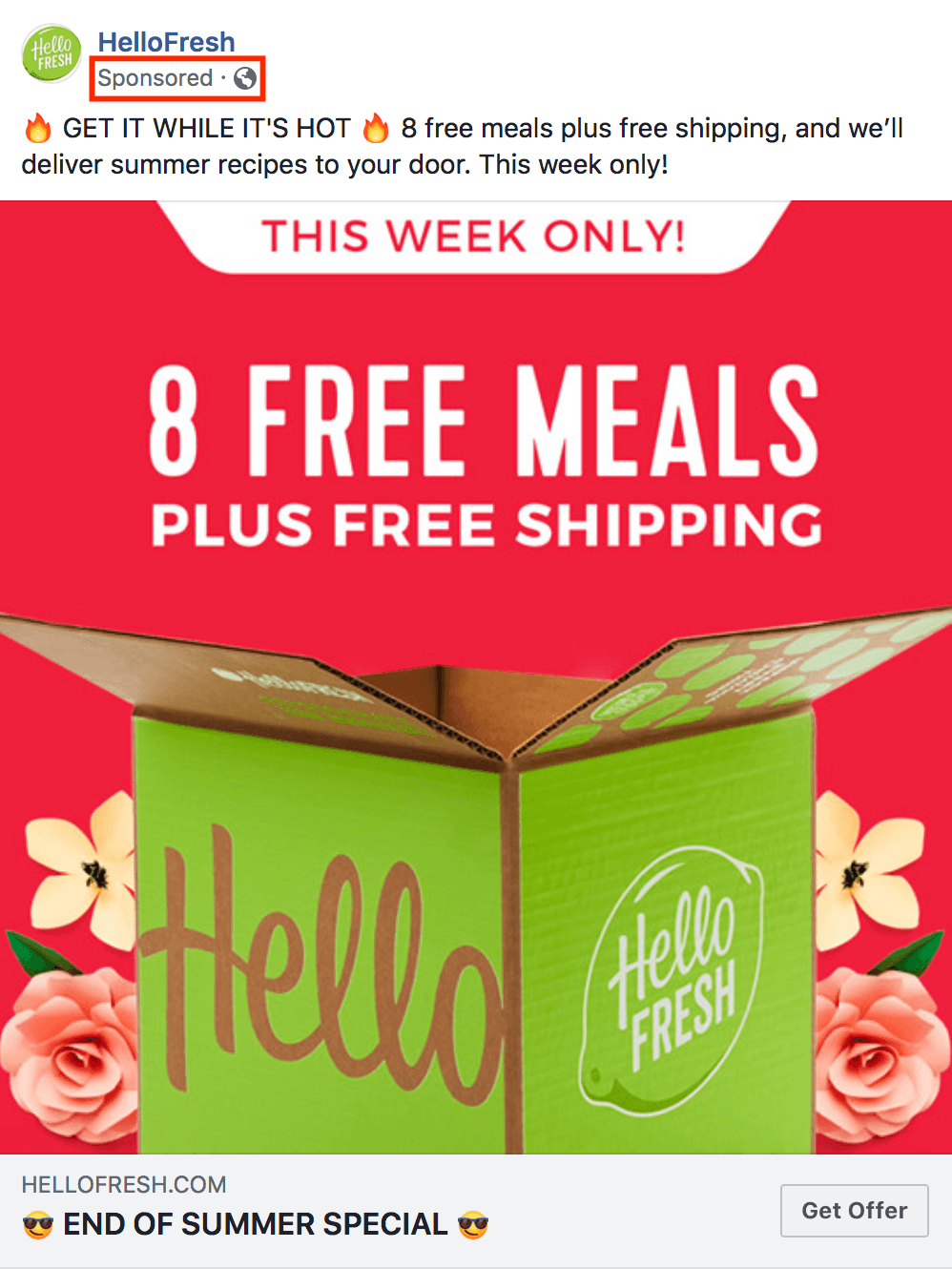 To start running social media ads, choose which platform you want to use. You can run ads on numerous popular social media platforms, including:
Facebook
Twitter
Instagram
Pinterest
LinkedIn
You'll want to choose the platform your audience engages with the most. It's the best way to help new people find your brand and get familiar with it. Social media ads are an excellent opportunity for you to expose your brand to interested leads.
It's a great addition to your brand awareness strategy.
Invest in a brand awareness marketing strategy today
Brand awareness marketing is crucial for your business's growth. When you expose more people to your brand, you create more opportunities for your business to earn new leads. At WebFX, we have a team of over 500 experts that will help you build the best brand awareness marketing strategy for your business.
With over a decade of experience, you can count on us to help you market your brand to your audience. If you want to learn more about brand awareness marketing, contact us online or call us today at 888-601-5359 to speak with a strategist about our brand marketing campaigns.
How is your website's SEO?
Use our free tool to get your score calculated in under 60 seconds.
Get posts by email
Join 200,000 marketing managers and subscribe to Revenue Weekly!
"*" indicates required fields
WebFX Careers
Join our mission to provide industry-leading digital marketing services to businesses around the globe - all while building your personal knowledge and growing as an individual.