What Is Web Design? Learn the Basics in This Website Design Guide
Web design, also called website design, is the process of creating a website's visuals, which includes color schemes, font choices, page layouts, and more. Keep reading to learn more about web design, including how it's different from web development!
Web design is vital to your online marketing
If you want your digital marketing to be successful, you need to drive traffic to your website — but that traffic will only stay there if your site is user-friendly. That's why it's critical to have superior web design.
When you visit a website, you expect it to look appealing and function smoothly. If you went to a site that took forever to load, featured a garish color scheme, and had hard-to-read text, you'd probably hit the "back" button.
Your potential customers would react the same way, which is why your site needs to feature a clean web design that draws users further in rather than driving them away. But what is web design, exactly, and what does it take to improve it?
We'll answer those questions in our web design overview below, so read on to learn more. Then consider partnering with our team of over 500 marketing experts for our web design services. Just call 888-601-5359 or contact us online to get started!
Time to Level Up Your Sales
Our long list of services helps you grow every aspect of your business with marketing strategies that are proven to increase bottom-line metrics like revenue and conversions.
In the past 5 years, we've managed more than 12.9 MILLION transactions across our client base.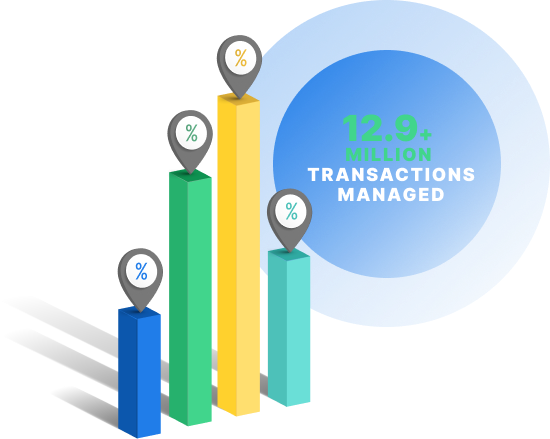 What is web design?
To start off our web design overview, what is web design?
Web design refers to the process of creating a website, from the structure of each page to the color schemes and font choices. Without web design, you won't deliver a structured presentation of your website that invites users to engage.
What is the difference between web design and web development?
It's worth noting the distinction between web design and web development. Web development is a broader term, and it includes setting up the back-end side of your website — that is, all the behind-the-scenes coding. Web design, however, is limited to front-end optimization — that is, the part of your website users see.
We'll cover some of the most common components of web design below — as well as how to optimize them — so read on for more information.
10 tips for optimizing your website design
Incorporating web design isn't all it takes to create a successful website — you must incorporate good web design. That means creating a site that satisfies users' needs and expectations, as well as Google's ranking algorithms.
To that end, here are 10 expert tips for improving your website page design!
1. Use buyer personas
When you build a website, it's crucial to consider your audience. Your site will look different depending on who you're trying to reach.
An excellent way to hone in on your audience is to use buyer personas. Buyer personas are fictional representations of people in your target audience based on your current customer base. For example, a robotics company's web design might be based on the personas of an educator, business, and government buyer.
Your personas should reflect characteristics that are common amongst your customers, so be sure to assess demographics, interests, and socioeconomic status when you work on creating them.
2. Brand yourself through your web design
Throughout the process of creating your site, you must ensure that everything you do helps promote your brand. That goes beyond putting your name on the page and calling it a day. Everything, from the design structure to your font choice, should represent your business.
For example, if your business has a particular color scheme associated with it — the colors you use in your logo, maybe — you could use that color scheme across your site to build the association with your company.
Likewise, if you're a luxury brand that wants to sound prestigious, you'll would use different vocabulary than you would to sound casual. You don't want your site to feel like a collection of generic web pages — you want it to feel like your business.
3. Create an intuitive navigation setup
When users visit your website, they need to find their way around. That may seem obvious, but your site visitors can easily get lost if you don't develop an intuitive navigation setup on your site.
To make your site navigable, start by making sure all your pages are grouped appropriately, and try to include internal links between related pages. From there, organize all the different sections of your site in a navigation bar at the top of the page.
You can also use breadcrumb navigation to help users see where they are on your site at any given time. Breadcrumb navigation is useful because not everyone will come to your site through your homepage, so it gives them a sense of where they are on your website.
4. Improve your page load speeds
Did you know that 83% of users expect sites they visit to load in three seconds or less? If your website doesn't meet that expectation, you'll see quite a few people hitting the "back" button before the page has fully loaded.
To avoid that issue, optimize the page load speeds on your site. You can do this in several ways, including:
Caching web pages
Compressing images
Minifying code
When you follow each of the above steps, your pages will load quicker, helping you retain larger amounts of traffic on your site.
5. Implement responsive design
With over 50% of all Internet traffic coming from mobile devices, it's no surprise that mobile-friendliness is a critical part of any web design strategy. On top of that, Google ranks sites based on their mobile format, so a non-mobile-friendly site won't rank highly and will miss out on valuable traffic.
To ensure that your site is mobile-friendly, the best approach is to use responsive design. Responsive design enables your site to adjust to fit the screen on the device where it appears. So, a page will be structured differently on a phone than on a computer.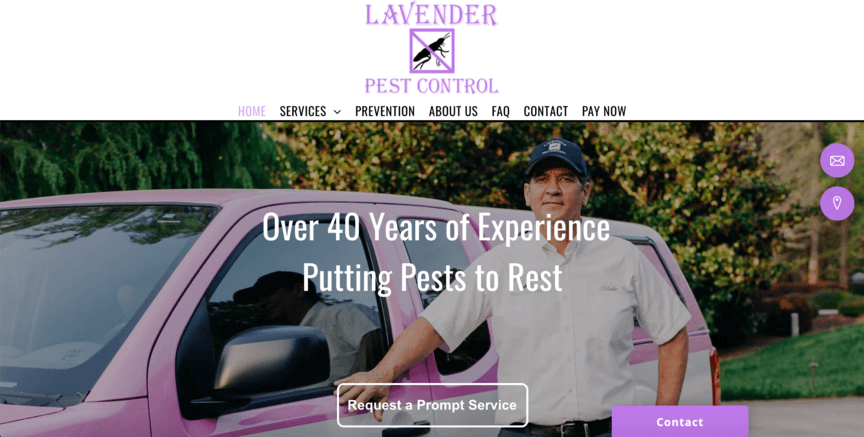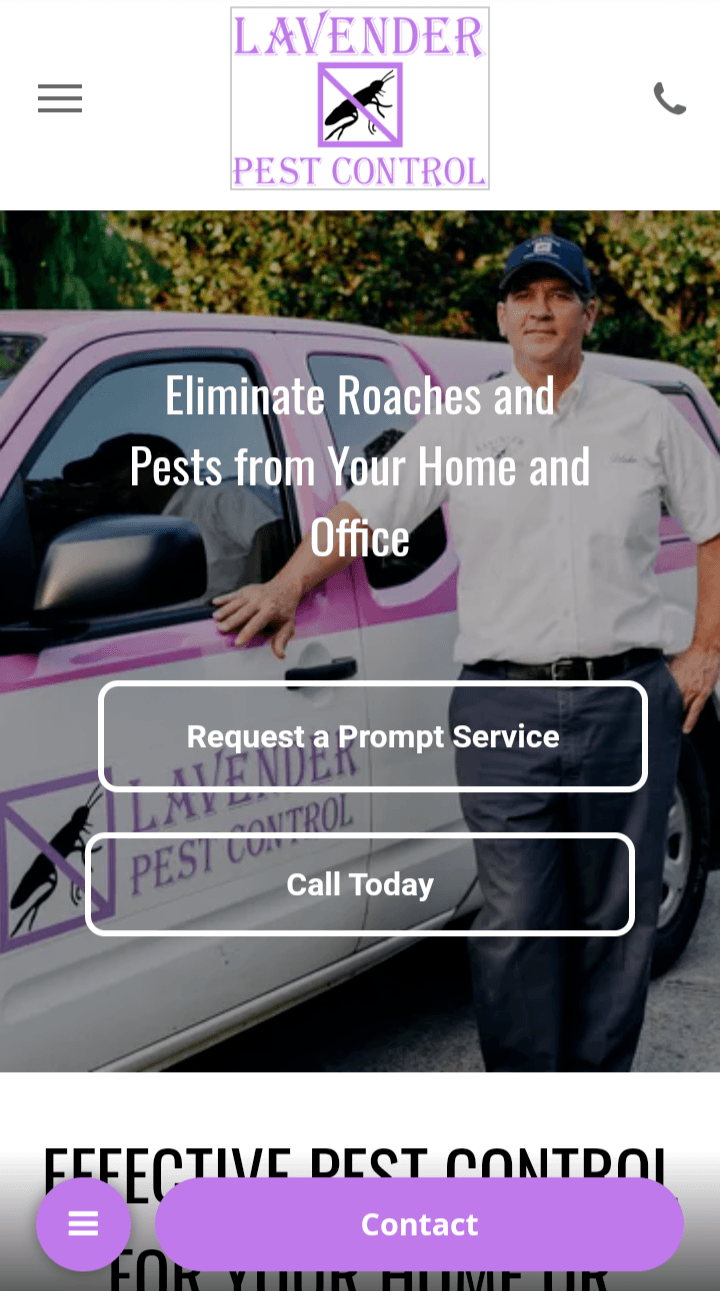 When your site is responsive, it makes it easier for users to access it on any device of their choosing, increasing your overall traffic and engagement.
6. Write compelling content
Even the best-designed websites would be virtually useless if they didn't provide helpful information to visitors. You need to write content that will give users a reason to visit your site when they see it in search results.
Blog posts are one type of written content that can be incredibly effective. These posts can be a great source of information about your industry, helping users to understand the basics of what you do and how they can benefit from it.
Product and service pages are also useful written pieces that are good for explaining exactly what you're selling and convincing users to buy it.
7. Include multimedia on your site
Not all your content has to be written. You can benefit significantly from including multimedia like photos and videos on your site, as they can be excellent tools for engaging users who might not be interested in reading content.
Your photos can serve various functions, from providing a simple background aesthetic to showing off your business location. Videos, on the other hand, are fantastic for demonstrating how your products work or educating users about basic topics in your industry.
On top of their individual uses, photos and videos are simply useful for diversifying the layout of your site, making it less homogenous and breaking up walls of text.
8. Incorporate interactive elements
Interactive elements are another great feature to implement on your site, particularly if you want to do more to keep users engaged. Interactive elements are any element on your site that users can directly interact with and alter.
Interactive elements can encompass a broad range of purposes. One element might be a box that lights up when you hover your cursor over it, while another might be a full-fledged interactive pricing chart that lets users input numbers to produce unique quotes.
These elements have the potential to significantly increase engagement on your website, so you'll want to consider incorporating them as part of your design.
9. Use HTTPS on your site
Security is a vital part of any business site. No one should have to worry about visiting your site and having their information stolen. That's particularly true if your site features an online store, where users must submit sensitive information like their credit card number.
To help make your site more secure, be sure to use HTTPS, which is a safer alternative to HTTP. In addition to helping your site visitors feel safer, it will increase your spot in Google rankings, since Google prioritizes HTTPS sites.
You can get HTTPS by buying an SSL certificate, which you can usually do from the same site where you got your site's domain name.
If you have an online store, you should also be sure to install some security programs to protect users' financial information.
10. Optimize your site for Google rankings
We've already mentioned Google rankings a few times in this web design overview, but it's important enough to have its own spot on the list. Your site won't help you grow if users can't find it, which is why you need it to appear in relevant Google search results.
The process of optimizing your site for search engine rankings is called search engine optimization (SEO), and there are several ways you can set it up on your website. Some valuable SEO tactics include:
When you focus all the elements of your web design on getting into Google searches, you'll start seeing a lot more traffic coming in, leading to higher conversion rates and more revenue!
We don't want to tell you about the work we do, we want to SHOW you.
View Our Portfolio

We've built over
Websites
in a variety of industries.
WebFX can give your website page design a boost
Ready to start putting your web design strategy into action on your business site? Looking to find a website designer? WebFX would love to help! With over 25 years of experience, we know what it takes to boost your website page design, and we have all the skills needed to do so.
Our team of web design experts has won a variety of awards for their work. If you want to see some of the sites we've created for our past clients, check out our extensive web design portfolio!
With our web design services, you'll get help optimizing your site for all the tips listed above and more. You'll also receive a dedicated account representative to keep you in the loop about every improvement we make to your site!
To get started with us, just call 888-601-5359 or contact us online today!