Ecommerce PPC Pricing in 2021
Pay-per-click (PPC) advertising is a go-to strategy for ecommerce stores looking to attract more customers and sales. It's a competitive market, however. That's why many stores invest in professional ecommerce PPC management services. How much do these services cost, though? Ecommerce PPC prices can range from $400 to $5000 per month or 10% to 20% of your monthly ad spend. Keep reading to learn more about the factors that influence ecommerce PPC pricing!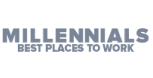 How much do ecommerce PPC services cost?
Curious about how much ecommerce PPC services cost? Browse WebFX pricing now or, keep reading to learn how much ecommerce PPC costs!
Google PPC Network

Bing PPC Network

Ecommerce PPC ROI reporting

Google Display Network
In-store visit reporting

Google customer match and audience match

Gmail competitor ads
Advanced keyword research and selection

Industry analysis

Ad copy performance testing

Ongoing keyword development and tweaking
How much does ecommerce PPC cost?
In 2021, ecommerce PPC costs include a one-time setup fee, management cost, and ad spend.
Understanding how much ecommerce PPC costs is essential, especially when comparing PPC agencies that specialize in ecommerce pay-per-click. When you know the driving factors behind an agency's pricing, you can narrow your choices and sign with the best company for your business.
Keep reading to learn more about ecommerce PPC costs!
If you'd like to chat with an industry-respected agency that provides ecommerce PPC services, contact WebFX. Give us a ring at 888-601-5359 or contact us online to learn how we've managed more than 650 successful PPC campaigns — and driven more than $2.4 billion in revenue for our clients.
What determines ecommerce PPC costs?
A few factors influence what you will pay for ecommerce PPC management services, including:

Ad spend
Your ad spend is a critical pricing factor because many agencies use a percentage of ad spend pricing model. This pricing model bases the agency's management rate on your ad spend. Depending on the agency, they may use this pricing model across plans or only for specific ad spends.
For perspective on this pricing model, check out the following example:
Your company sets a $5000 monthly ad spend, and your agency charges 10% of your monthly ad spend. You then pay your agency $500 per month to manage your campaigns, in addition to spending $5000 across ad networks like Google Ads or Microsoft Advertising.
In some cases, agencies will charge either a flat-rate fee or a percentage of ad spend. For instance, an ecommerce PPC company may charge $500 per month or 10% of your monthly ad spend, whichever is higher.
That means if your company started spending $5500 each month instead of $5000 on ad networks, your agency would require 10% of your ad spend. You'd pay them $550 versus the flat-rate of $500 because it's the higher amount.
This pricing model helps your agency cover its operating costs and provide you with the best service.
Understanding these different pricing models, however, can help your company understand an agency's ecommerce PPC prices. That way, when you contact an agency, you know how much their services will cost.
PPC pricing model
Agencies use a range of pricing models when it comes to PPC, including:

Flat-rate: You pay a recurring and consistent monthly management fee.
Percentage of ad spend: You pay a monthly management fee based on your ad spend.
Performance-based: You pay a monthly management fee based on agency results.
Your agency's pricing model will influence your ecommerce PPC costs.
For example, if your agency follows a performance-based pricing model, you will likely pay varying amounts each month. If they use a flat-rate pricing model, however, your company will always pay the same amount each month.
Before you sign with an agency, research each pricing model.
Your research can help you determine which pricing model works best for your business. For instance, while the performance-based model may seem cost-effective, it could lead to high (and unexpected) costs if your agency's performance exceeds original estimates.
Generally, you'll want to choose a pricing model that provides a predictable monthly cost.
Agency
When it comes to ecommerce PPC pricing, agencies carry the most influence. They decide what they will charge for their services, and several factors influence what they charge. Recognizing these items can help your business understand an agency's pricing.
A few examples of some agency-specific features that influence ecommerce PPC prices include:
Experience
Talent
Agency size
Reputation
Specializations
Technology
While many of these factors increase an agency's rates, they're often positive indicators of service quality. Better service quality not only translates to a better experience for your team but also better results for your ecommerce store.
Even if your business can't afford the most prestigious PPC agency, that doesn't mean you should ignore these pricing factors. Look at an agency's history, talent, and background to see if they have a competitive edge that can help your business.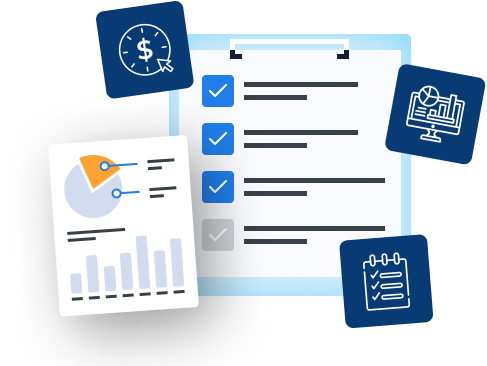 Improve your SMB's PPC performance with a FREE PPC audit.
Service deliverables
Your service deliverables (or what comes with your ecommerce PPC services) can also impact your ecommerce pay-per-click costs. For example, one agency may offer fraudulent click monitoring while another doesn't, which results in a cost difference.
A few examples of some service deliverables not always included in PPC plans include:
Call tracking
Lead tracking
Fraudulent click monitoring
Landing page design
Landing page testing
Shopping cart abandonment emails
Depending on what these deliverables require, you may see minor or major changes in ecommerce PPC prices. A custom landing page design, for example, will often result in higher costs than fraudulent click monitoring.
Researching these deliverables before contacting an agency can help your business decide which ones you want and which ones you need. Once you decide, you can compare agency deliverables and prices with a clear understanding of what you will pay more for to access.
How much do ecommerce PPC services from WebFX cost?
If you're curious about our ecommerce PPC services (and their costs), browse our pricing table:
For our ecommerce services, we follow a flat-rate and percentage of ad spend pricing model. Our Basic Plan, for example, includes a flat-rate price while our Aggressive Plan and Market Leader Plan use the percentage of ad spend pricing model.
Why choose WebFX for managing your ecommerce PPC?

Ecommerce companies find a long-term partner in WebFX for a few reasons, including:
Results: Your success matters to us, which is why we measure our success by yours. In the past five years, our clients have achieved massive results through our digital advertising services, including earning more than $2.4 billion in revenue.
Experience: As your partner, we leverage our decades of experience to create revenue-driving campaigns. Our experience can help optimize your ad spend, improve your ad targeting, and increase your competitive edge in paid search results.
Transparency: From our plans to our strategies to our services, we make everything transparent to you and your team. That's why we publish our plans and prices online, as well as ensure your company owns your Google Ads account. Plus, we provide monthly performance reports.
Talent: With more than 450+ digital marketers, WebFX features one of the most experienced teams in the industry. You get access to their expertise, working with a dedicated account manager who builds a winning strategy for your business.
Technology: In digital advertising, tech matters. MarketingCloudFX, our client-exclusive machine learning and artificial intelligence software, allows you and your dedicated account manager to leverage the power of IBM Watson to create ultra-competitive campaigns.
Satisfaction: We deliver a client-first experience at WebFX. From answering your questions to sharing our knowledge, we support your business and its goals for growth. That's why our client retention rate is 91%.
With WebFX, you know you're working with a partner that values you, your team, and your goals.
Start advertising your ecommerce store
Now that you know how much ecommerce PPC costs, are you ready to start advertising?
WebFX can help. As an experienced and established PPC agency, WebFX can create a custom, competitive strategy that drives traffic and sales to your online store. If you're ready to start earning more sales and expanding your business with ecommerce PPC services, WebFX is your agency.
Call us at 888-601-5359 or contact us online to get started!