Google Ads is an effective advertising platform from the popular search engine, Google. Advertising through Google is an effective way to increase your site's traffic and sales by reaching more qualified searchers.
If you aren't sure how to maximize results through Google Ads, consider investing in Google Ads consulting services. Working with a Google Ads consultant allows you to have experts guiding your advertising campaigns to help you maximize sales.
Keep reading to learn:
And if you want to get more tips for advertising through Google, subscribe to Revenue Weekly! You'll get the latest tips and tricks curated by our team of 500 marketing experts!
What is a Google Ads consultant?
A Google Ads consultant is an individual or company you can hire to assist you with advertising your business through Google's search platform.
These consultants are often Google Ads certified, demonstrating their knowledge in Google Ads. Some consultants may be a Google Partner or Google Premier Partner, indicating they're experienced and skilled with Google Ads.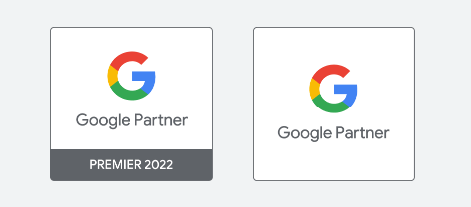 A Google Ads consultant specializes in pay-per-click (PPC) advertising and display advertising, offering invaluable help for online ad campaigns.

Keep in mind that there are two types of Google Ads consultants — those who make changes and those who provide advice. When you look into hiring an expert, make sure you know what you want from your consultant and ensure they provide what you need.
Google Ads consultants perform tasks like:
Auditing existing campaigns: These experts will assess your current advertisements to see which are successful and which need improvement.
Adding or adjusting keywords: Keywords are an essential part of Google Ads, and consultants know how to target and bid for the best options to improve your business's return on investment (ROI).
Improving landing pages: Your job isn't done once a prospective customer clicks on your advertisement. You must guide them to complete your desired action. Accurate, relevant landing pages are essential for this goal.
4 benefits of Google Ads consulting
Hiring a Google Ads consultant can offer numerous advantages for your company:
Access expertise: By investing in Google Ads consulting, you'll have the expertise of someone well-versed in the workings of the advertising platform. They can help you design effective ads that lead to conversions, and they'll monitor various metrics to ensure your ads continue to perform well.
Increase efficiency: A Google Ads consultant will help you invest in the right areas and maximize the effectiveness of your advertising budget. These consultants help you improve your ad's rank to get more with your budget.
Keep up with marketing trends: Google Ads consultants specialize in advertising, so they stay abreast of the shifting market and know how to make your ads more effective.
Focus on other business areas: Hiring a Google Ads specialist gives you time to focus on other aspects of your business, like managing customer relationships or developing new products.
How to choose the best Google Ads consultant
Finding the best Google Ads consultant for your advertising campaign is essential if you want outside assistance. Hiring a skilled consultant enables you to increase conversions through this advertising platform, ultimately boosting your ROI.
But how do you find the right consultant? There are several aspects to look out for when hiring a Google ads consultant for your business:
1. Qualifications
When choosing a Google Ads consultant, the first thing to consider is whether they are qualified to run your ad campaigns. For example, you can see if an individual or company is suited to be your consultant by making sure they are Google Ads certified.
Certification as an official Google Ads consultant requires taking a test through Skillshop, Google's online training platform. While this test is free, it requires the taker to answer essential questions for understanding Google's ads.
There are various Google Ads certifications available, including:
An even more impressive qualification is if your consultant is a Google Partner, which offers several benefits. Google Partner organizations stay updated on the platform, pass Google's product certification exams, have access to beta features, and more. Consultants with this qualification will be a great help in your advertising campaigns.

2. Experience
Hiring a Google Ads consultant with experience is a great way to ensure they will help your business's advertising efforts succeed. While years of experience is a helpful factor, you should also assess their success and clients.
Choosing a consultant with five years of experience and high-ranking satisfied customers will be more effective than a consultant with 15 years under their belt and limited success.
Your Google Ads consultant should know their way around Google like it's their second home, targeting the appropriate keywords and increasing your Ad Rank. An experienced Google Ads consultant will help your business achieve its desired results
3. Team environment
While there are individual Google Ads consultants who can effectively implement your advertising campaigns, choosing a company with multiple Google Ads experts is a better option.
Having a team of experienced professionals working on your project ensures someone will always be available to assist you.
Additional benefits of hiring a team include:
Greater efficiency: A professional team of Google Ads experts will work faster and more accurately than a single person.
More experience: The team's combined expertise ensures every member can contribute to perfecting your advertising strategy.
Increased profitability: A team's higher skill level and efficiency will result in better ads more likely to drive conversions.
Looking for the right Google Ads Consultant?
Google Ads consulting is a great way to get help with improving your ads. If you're looking for a Google Ads consultant that can take your campaigns to the next level, look no further than WebFX.
WebFX is a proud Google Premier Partner. Our team of over 500 advertising experts knows how to craft Google Ads campaigns that drive revenue and growth for your business.
In fact, we've generated over $3 billion in revenue over the past five years for companies just like yours!
Contact us online or call us today at 888-601-5359 for more information about how we can help your business grow with our Google Ads consulting services!
How is your website's SEO?
Use our free tool to get your score calculated in under 60 seconds.
WebFX Careers
Join our mission to provide industry-leading digital marketing services to businesses around the globe - all while building your personal knowledge and growing as an individual.