How Much Does It Cost to Advertise on Facebook?
With over 1.4 billion daily active users, Facebook is one of the largest and most popular social media platforms in existence. Users around the world can share a variety of content, including video, audio, and text—and so can businesses.
If your business isn't already on Facebook, it should be. Creating and maintaining a page for your business will allow you to interact with current and potential customers, build brand awareness, and promote your products and services.
In addition to the free exposure you can gain by staying active on the platform, you can also use their paid advertising options to reach even more users. But if you're considering doing so, you've probably wondered how much it will cost to advertise on Facebook. You can contact us online or call 888-601-5359 today for your free evaluation!
You can also keep reading to find out more.
74% of people use social media when making a purchasing decision.
Make their decision easy with a stellar social media presence. See how your brand can level up by requesting a no-obligation proposal today.
One of our experts will be in touch within 24 hours!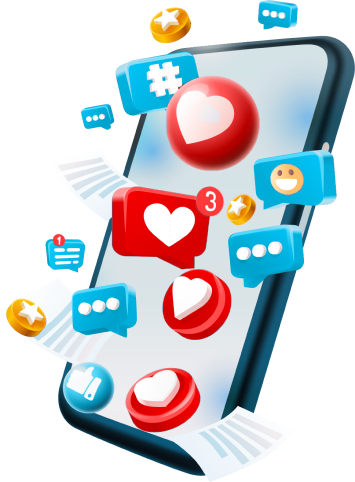 How much does it cost to advertise on Facebook?
Average monthly ad spend on Facebook is $200 to $1500 per month, and the average cost per click (CPC) is $0.97 per click. Businesses typically spend between $1000 and $2500 per month on professional campaign management.
What do the various advertising options on Facebook cost?
Facebook has a few options for helping you promote your business, and they vary in price. Here are some average costs to give you an idea of what to expect:
Ads: $0.97 per click
Facebook likes: $0.57 per like
Boosted posts: $6.35 per 1000 views
Let's take a closer look at each of these options.
1. Ads
If you're a regular Facebook user, you're familiar with the ads that appear in and beside your newsfeed. These ads can be created with several goals in mind, including page likes, clicks to website, website conversions, app installs, and several others.
In addition to these options of goals, Facebook also offers a few options for managing the cost of your ads. Essentially, their platform operates on a bidding system similar to AdWords and other PPC platforms, but the way you set your bids is slightly different.
You can either ask Facebook to give you the best conversions at the best price, or you can place a limit or budget on your ads. Facebook also lets you choose between cost per mille (CPM) and cost per click (CPC) models.
With CPM, you will pay for every 1000 views of your ad. You can calculate your CPM with our calculator! This means every time 1000 Facebook users see your ad, you'll pay a certain amount—whether they click on your ad or not. With the cost per click (CPC) model, you will only pay if someone clicks on your ad. This means that CPC prices will be higher than CPM—but also that you only pay for interested users.
The average cost per click of your ads will vary depending on your industry, the targeting you use, and your ad creative. Across industries, the average cost per click for a Facebook ad is $0.97. Your cost per click will vary depending on the audience you're trying to reach and which goals you choose, but this can still serve as an estimate.
2. Facebook likes
One of potential goal with advertising on Facebook is earning more page likes. At WebFX, we consider the quality of fans to be more important than the quantity of fans. We'd recommend keeping that in mind when running a page like campaign and making sure that your targeting is spot on to reach a very engaged, relevant audience.
It's additionally important to have a well-maintained and engaging page when running a page like campaign to give users a reason to want to become a fan!
In 2015, Buffer ran a few tests with Facebook and ended up paying an average of $0.57 per like. If you're just starting out with Facebook, this could be a worthwhile investment for reaching your first few followers.
3. Boosted posts
In addition to creating advertisements, you can also choose to "boost" your existing posts. This simply means paying Facebook to show your posts to more users, based on targeting options of your choice.
Facebook charges for boosted posts on a CPM model, and the cost to promote your posts depends on how many people you're trying to reach, as well as your target audience. In the same study by Buffer, they saw an average of $6.35 per 1000 views to promote their posts.
WebFX is a partner businesses trust.
Hear from HydroWorx, who saw a 236% increase in organic sessions with WebFX services.
Watch the Video Testimonial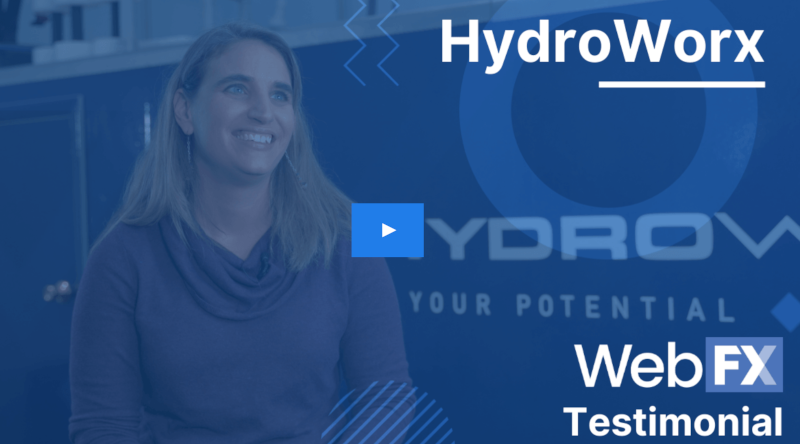 How can you reach users for free?
Paid ads are a great way to reach users on Facebook. But before you start using them, you should evaluate your current strategy to be sure that you're making the most of the free opportunities on the platform.
Fill out your page with as much information as possible, including your location, operating hours, contact information, and links to your website and other social profiles. Then, create a regular posting schedule. You can post text updates, photos, videos, links to content on your site, and information about sales and new products.
You should also actively respond to and engage with your followers. This won't cost you anything but a few minutes of your time, but it can go a long way in building your business's reputation.
Not only is maintaining a presence on Facebook a great way to keep your customer base engaged with your business, but it can also help your paid ads succeed once you launch them. After all, many users' first reaction when they see an unfamiliar business in their News Feed will be to click on it for more information. And if your page doesn't provide any, they'll simply leave and go back to their browsing.
How Facebook lets you control the cost of your advertising
Facebook has a number of options to help you control costs. Part of this is the budget setting process, which means you can set a limit up front on how much you want to spend per day or per campaign. Another part of the equation is the control Facebook gives you to help you reach the right audience.
When you create an ad, Facebook will ask you the objective of your campaign. Are you trying to get more clicks to your website? Do you want people to see a certain video? Are you interested in getting people to download an app?
Then, Facebook will let you determine who you want to reach, based on age, gender, location, interests, and other factors. You can also tailor your ads depending on the location of your target audience, age groups, and other demographics.
If you only want to reach people in your immediate community because you offer an in-person yoga class, you can make sure your Facebook ad reaches people only in your immediate area. If you're trying to reach only an older audience, you can do so. This helps ensure you're not paying to have people outside of your target audience click on your ad.
Facebook also makes it easy to test your ads, and we recommend that you do. You can set your budget very low to start and test different ads over time. If you see an ad is not getting results, you don't want to spend more on it.
If, on the other hand, your ad does get results, you can try gradually increasing your budget to reach more customers. Creating an engaging ad and testing and adjusting it can help you make the most of your money—no matter how much you're spending on Facebook.
Want to start using Facebook ads?
Advertising on Facebook is a great way to reach new customers and grow your brand awareness, and can be adjusted to fit within any budget. If you're ready to start using the platform as part of your marketing strategy, WebFX can help.
Our talented social media team has years of experience creating successful campaigns for our clients and they'll do the same for you. Contact us today to speak with a strategist!