Ecommerce Development Pricing: Planning for your Project
When it comes to online sales, continued growth is expected. If you don't have an online store, or if your current store isn't meeting the needs of your customers, you're missing out. WebFX offers a unique approach to ecommerce by combing award-winning design, powerful web development and innovative internet marketing. With WebFX, you get more than an online store: You get a store that attracts visitors and converts more of them into customers.
Calculate your web development quote below
The calculator below can give you a general idea of our ecommerce pricing. For a detailed quote based on your specific project's needs and goals, contact us today. Now's the time to get started taking advantage of the selling power an effective store can offer.
Get an Instant Quote With Our Web Design Calculator
Use the sliders below to indicate your needs, then click the "See Pricing" button for a free, instant quote. We'll show you both low and high end estimates for each service category, so you'll end up with an overall range describing how much it might cost to get such a website built out.
"Working with WebFX is a joy! Their insight and knowledge is appreciated."
VP of Digital Strategy
RESTAURANT IN KANSAS
How Is Ecommerce Pricing Determined?
To determine ecommerce pricing, we look at a variety of factors. The number of products in your store, payment types, shipping methods, and advanced features like a CRM and inventory management system are used to give you a general idea of ecommerce pricing.
For more detailed ecommerce pricing, we carefully review your site's objectives, including projected future growth. Your ecommerce pricing will look into specific features you need to accomplish, such as shipping to multiple addresses in a single order. Once we determine exactly what you need your site to do, we can offer specific ecommerce pricing for your store.
Another important factor is your current store. If you have a current store and need to upgrade it, ecommerce pricing will vary based on the upgrades you need.
What Makes WebFX An Authority On Ecommerce Pricing?
WebFX chooses to publish our ecommerce pricing because we believe in transparency. We've been in the business longer than your typical ecommerce development companies and we know how much projects will require as far as time and resources are concerned. By being upfront about our ecommerce pricing, you can better plan for your project.
We've created over 1,100 stunning websites that help clients improve their site traffic by an average of 23%.
Are you next?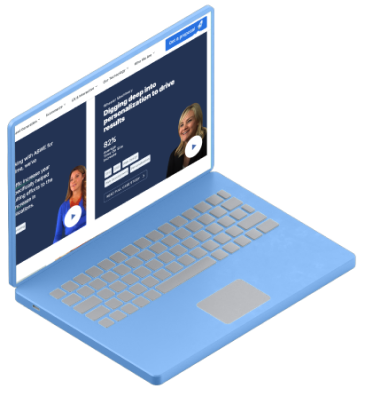 Why Does Ecommerce Pricing Vary Throughout The Industry?
Unfortunately, there is no governing body that establishes ecommerce pricing. Any company can claim they can create an ecommerce site for you and charge what they want.
Moreover, determining how long a project will take and the amount of resources needed can be complicated. Our ecommerce pricing is based off of our many years in the business designing and developing ecommerce sites that are designed to convert.
What's Included In Our Ecommerce Pricing?
When reviewing our ecommerce pricing, take a look at our portfolio and you'll see we've worked with clients spanning across industries. Then, review our results and you'll learn about the real results we've achieved for our clients.
With our ecommerce pricing, you're not just getting an effective store, you're getting our award-winning and talented design, development and Internet marketing teams working for you.
With WebFX, you're not just getting a powerful ecommerce site. You're also getting our award-winning and experienced design, development and Internet marketing teams working for you. Call 888-601-5359 or contact us online today to get customized ecommerce pricing for your specific project.